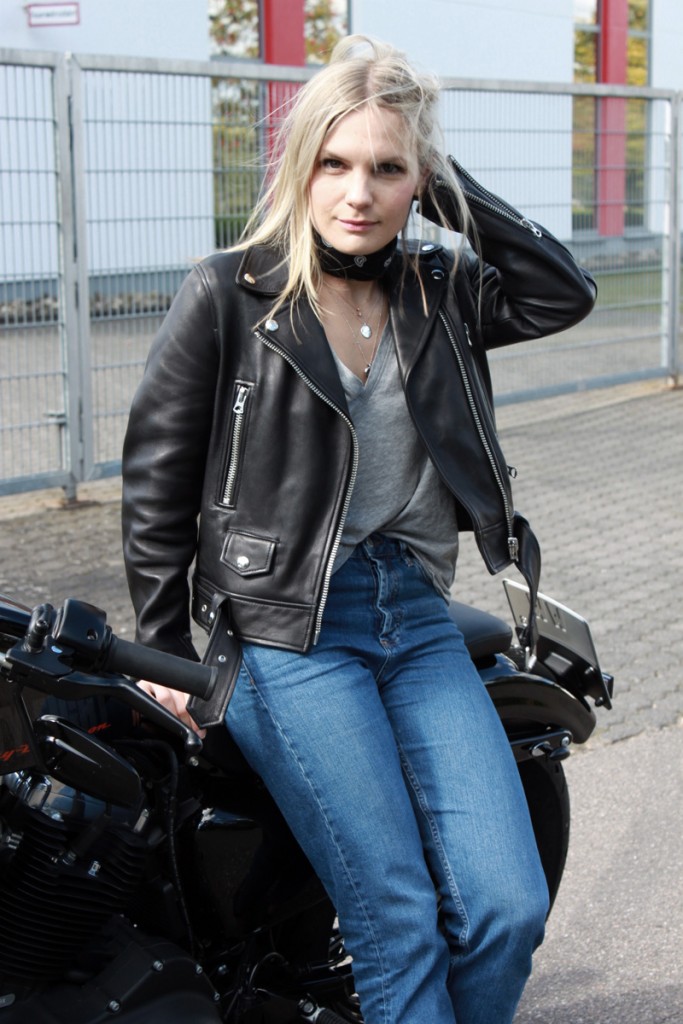 Last weekend I took my Acne biker jacket out into its natural habitat. The Harley Davidson is not mine, but I was allowed to take a ride on it and borrow it for the photos.
If you know my personal style a bit this look may seem familiar to you. I'm sorry if I'm repeating myself, it's just that I feel most at east in a leather biker jacket, T-Shirt, jeans and boots. And I'm a big supporter of sartorial patterns. If you've found pieces, silhouettes and certain styles that you love and that work for you, stick with them. This doesn't mean you can't play around with trends. But when you've found your style, you'll know how to interpret them for yourself, right?
But back to this look: I'm wearing Acne Studio's "Mock" jacket, which is cut like a retro-inspired, classic biker jacket with oversize silver zippers and buttons. The leather is thick enough to actually keep you warm on a motorbike – though this might not have been intentional on the designers' side.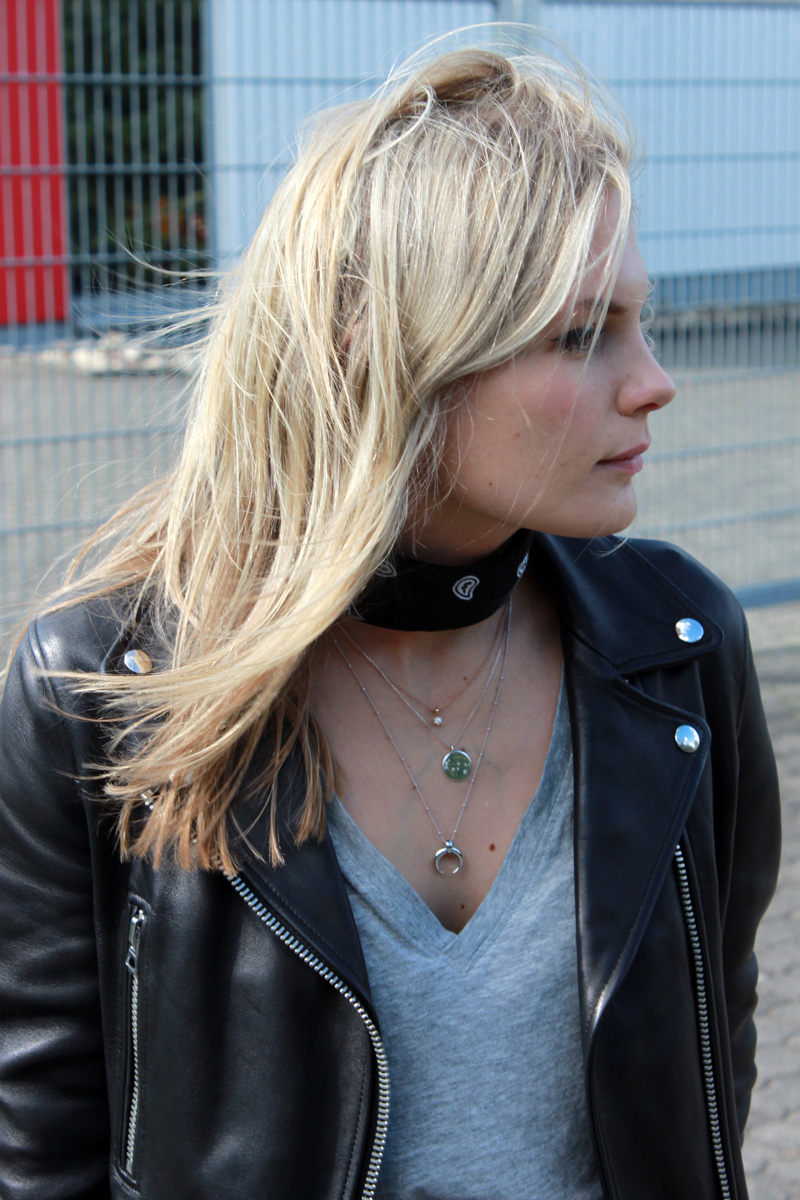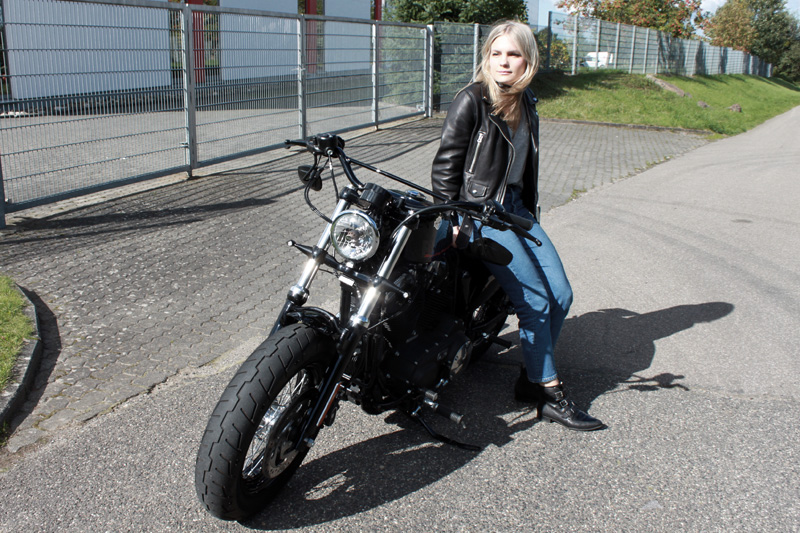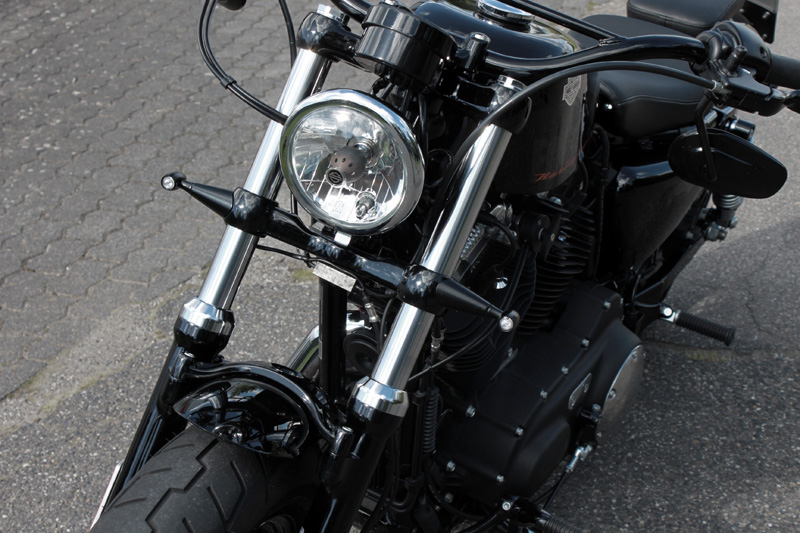 "Mock" jacket by Acne Studios
V-neck T-Shirt by Weekday (similar here and here)
"Girlfriend" jeans by Topshop
vintage bandana (similar here)
"Marlin" boots by Jimmy Choo
Silver horn necklace by Missoma London
Zodiac necklace by Catherine Zoraida