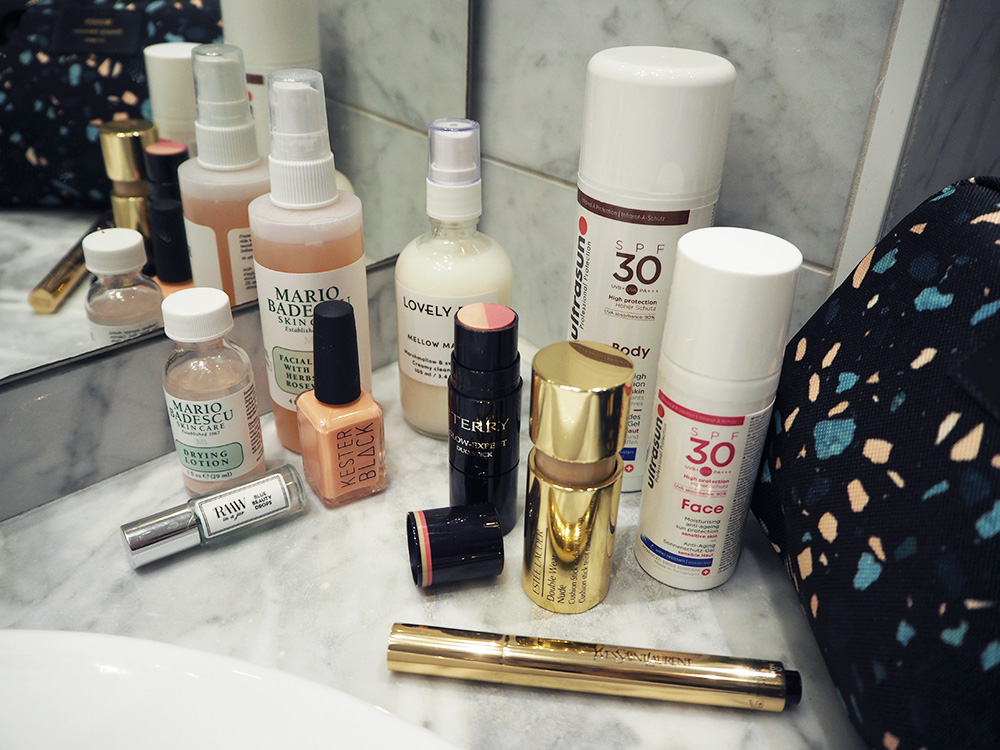 Wow, it's May already. Seems like this is not a monthly feature anymore, my apologies. That said, the upside is, since a few weeks have passed since my last "favourites" post, at least I had time to gather several new discoveries which I'd like to share with you: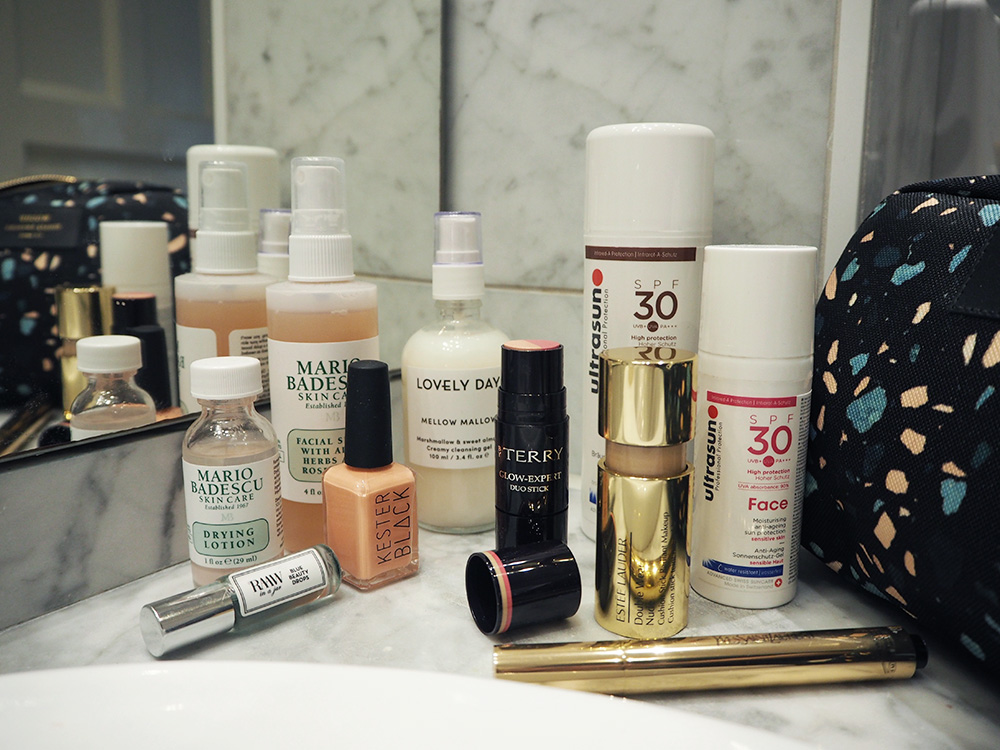 1. BEAUTY DISCOVERIES
Having heard a lot about Mario Badescu I was curious to try out some of the products and now I totally understand why the brand is so popular. The drying lotion works wonders overnight and makes spots disappear, while the facial spray is a great face refresher in the morning or evening.
Another new discovery – and another very popular product – are the blue beauty drops by RAAW in a jar. They're a mix between face oil and serum and brilliantly calm and hydrate the skin (I like to use them in the evening because I don't like the idea of applying a face oil before my make-up – that said, the oil is actually quite light).
I've already been a huge fan of Lovely Day Botanicals and now I can add their cleanser so my favourite products. It has a lovely and not too intense scent of marshmallows and cleanses the skin perfectly while hydrating it at the same time. Try it!
Now I've got a confession to make: Whereas I always (honestly!) use sun protection religiously when I'm on holiday, I actually didn't wear any at home during the last couple of months. I don't remember when or why I stopped using SPF in my day cream … but anyway, that was stupid. Luckily I was introduced to Ultrasun during a press event and now I always use their SPF 30 anti-age face cream every morning (right after my hyaluron serum). It's amazing!
From face care to make-up – there are some products I need to recommend: By Terry makes a brilliant product which combines highlighter and blush, called "glow expert duo stick" – it comes in a stick, so you can easily pack and use it when travelling. And talking about sticks: I recently bought Estee Lauder's "cushion stick" make-up and absolutely love it (I use "desert beige"). It's really easy to apply, quite light but still gives a nice complexion. When I feel I don't need to much coverage, I use this and add YSL's Touche Eclat around my eyes and lips.
My favourite nail colour for spring is "Peach melba" by Kester Black.
2. MINI FIG TREE
Are you still with me after all this information? Or did you skip the beauty talk? Whatever works for you. 😉 Let's talk about the newest addition to my home: I finally bought a fig tree – albeit a small one. I got it from Winkel van Sinkel, a lovely plant store in Hamburg, which also sells crystals (I had to buy the beautiful quartz, too). The scent diffuser I bought at Liv – it smells of white tea, really fresh and nice.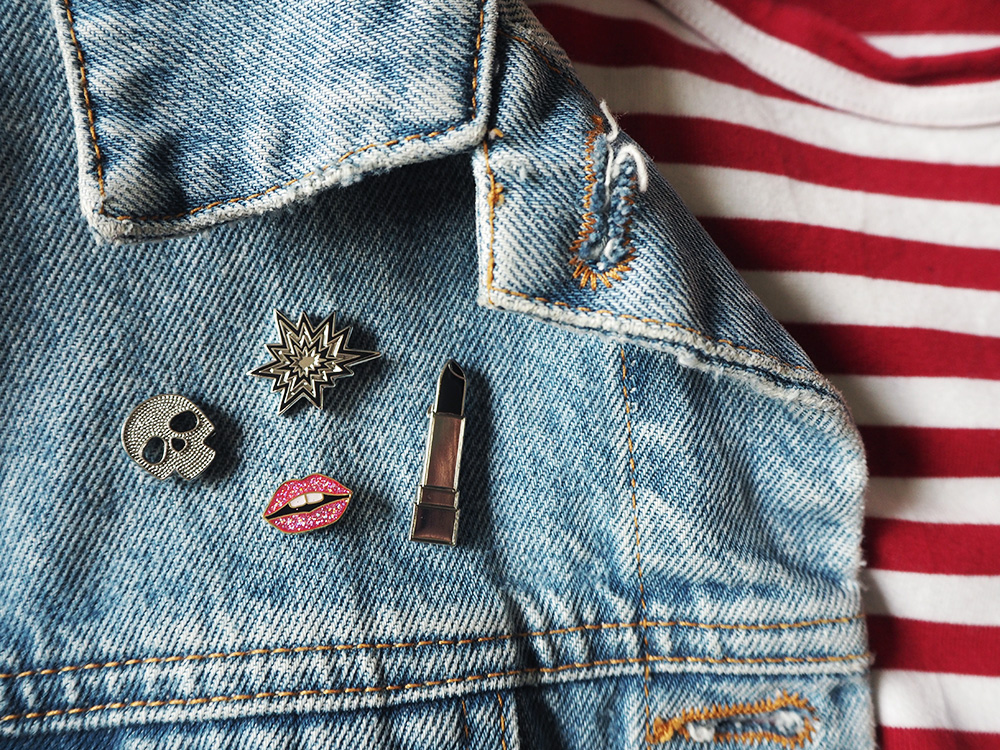 3. GODERT.ME PINS
Favourite new label discovery: Godert.me! The label is based in the Netherlands and was founded by Jules Bongers. A collector of pins herself, one day she decided to create her own brand, now selling vintage pins as well as her own designs. You can shop the pins online – and I bet there's something for everyone.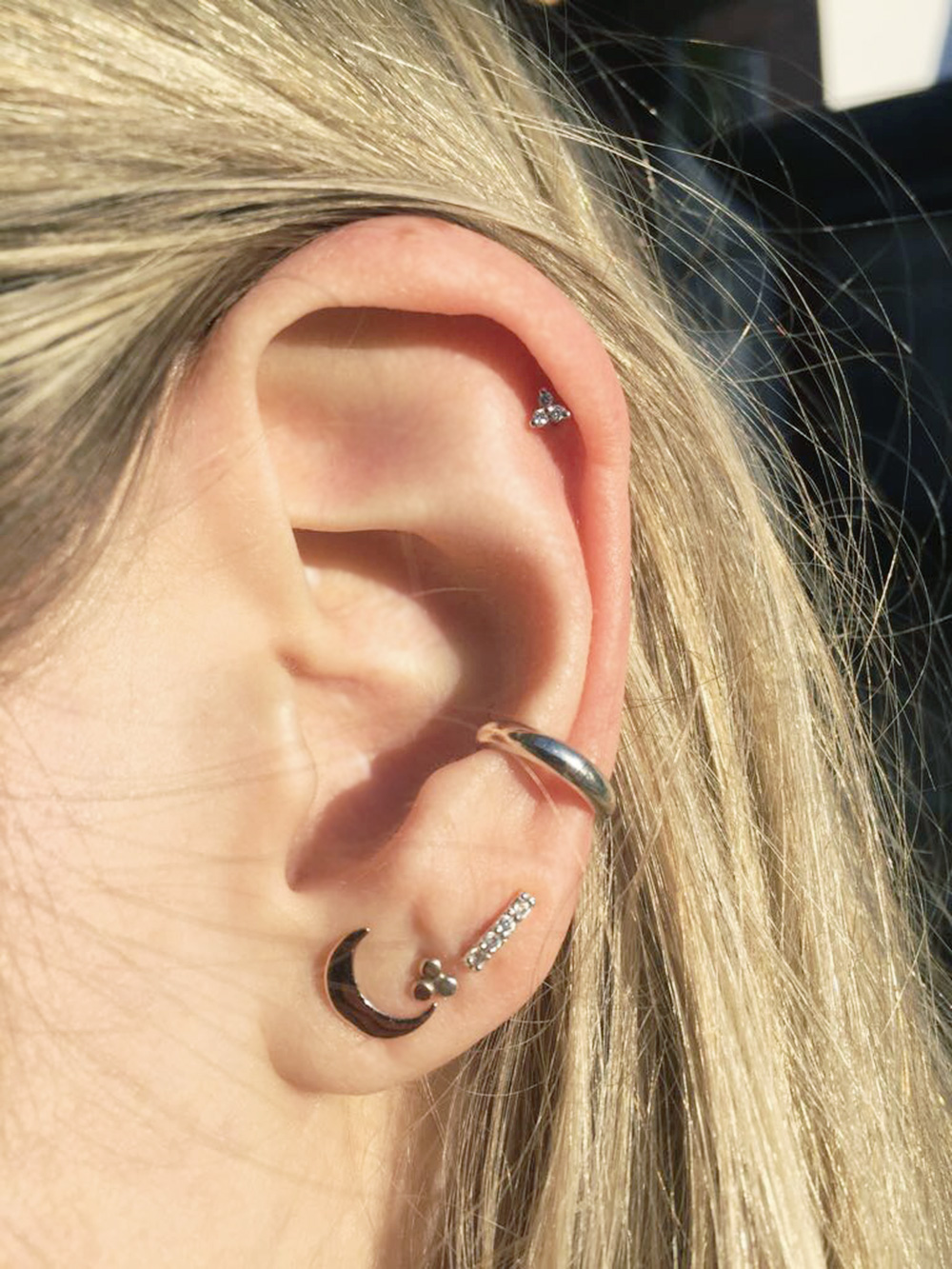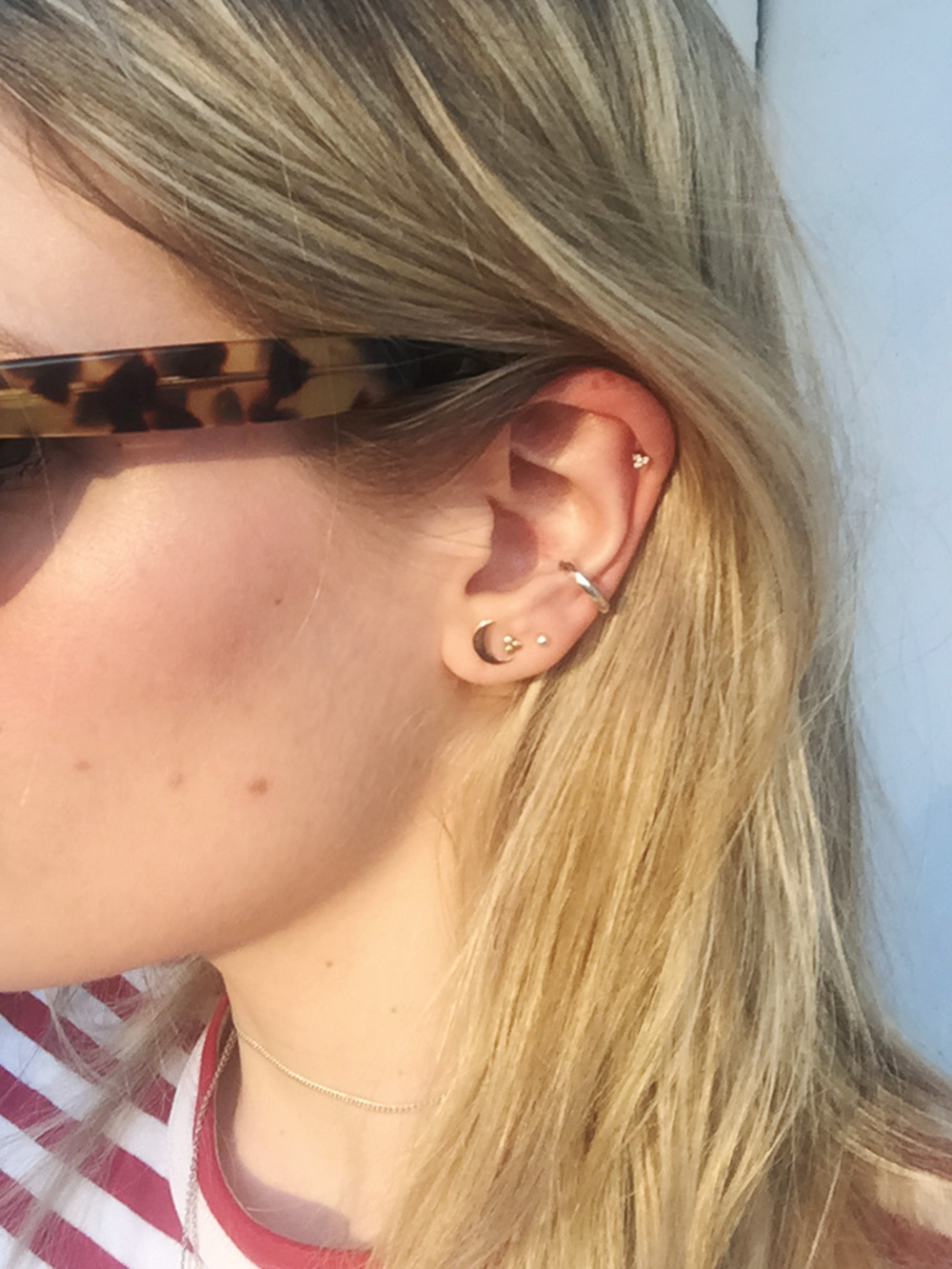 4. VENUS BY MARIA TASH HELIX STUD
I have discovered Maria Tash online a few years ago; and when I had to find a new ear stud for my helix piercing, I realised how few labels with great piercing jewellery there actually are. So I browsed around the amazing earring collection by Venus by Maria Tash and fell in love with so many pieces. I eventually decided to go for the "Trinity Threaded Stud" (it was a close-run between the trinity stud, this and this one).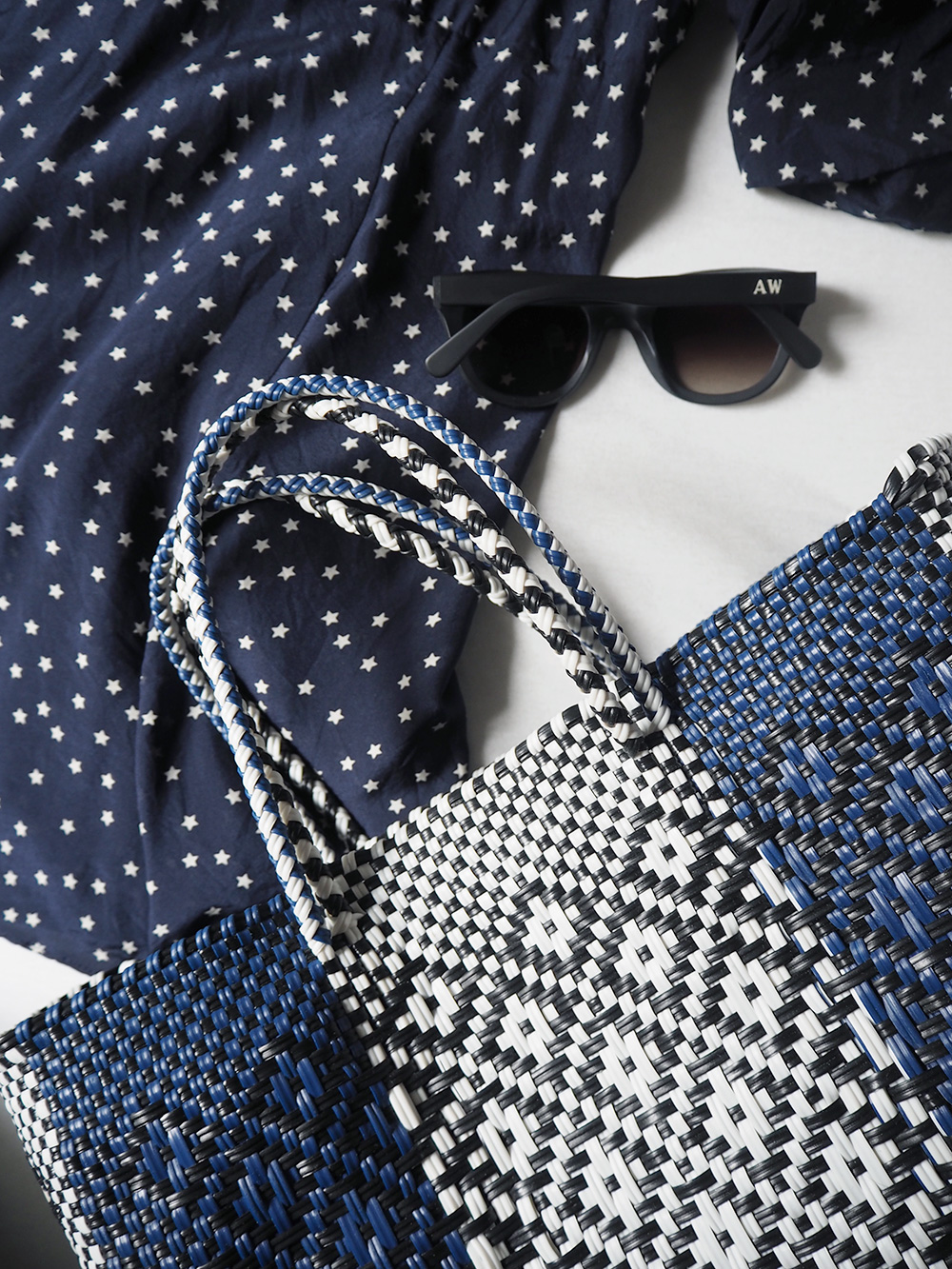 5. HOLIDAY PIECES
 One more week till our little Amalfi coast holiday (I can't wait!)! What I'll definitely take with me: "The Ozzie" dress by Réalisation, my new personalised sunglasses by Viu Eyewear (they're "The Magnolia"), and my new Mexican Oaxaca basket which I bought at Minimarkt.