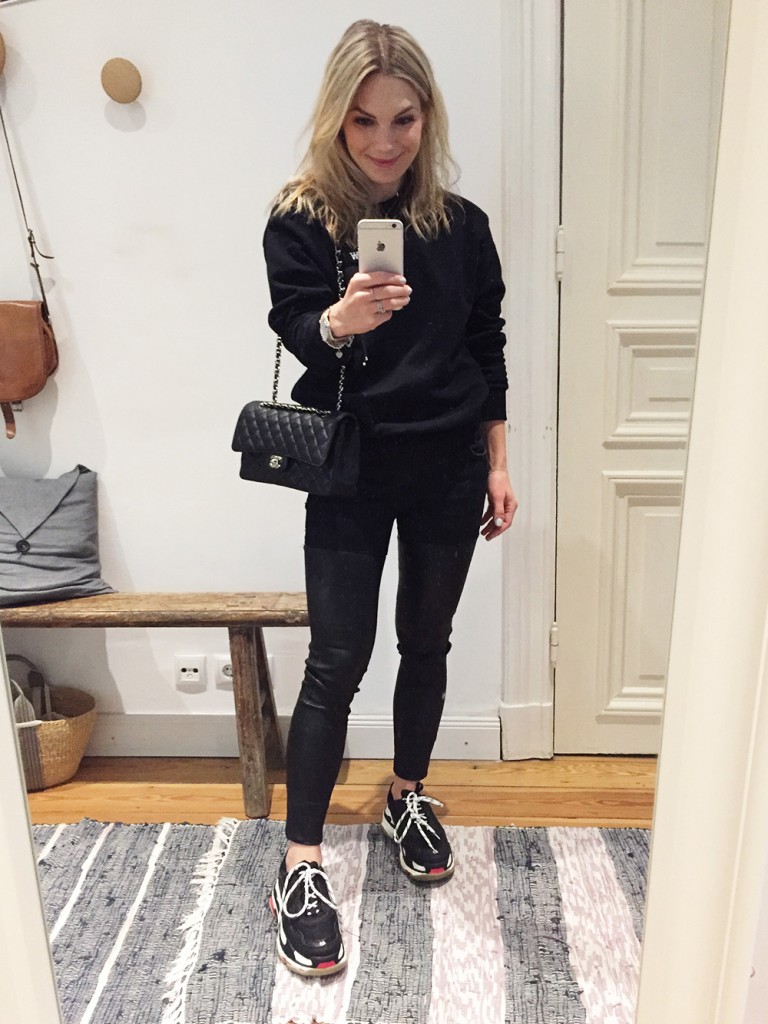 This has been a busy month. I wish I had spent it on Mallorca, Ibiza or somewhere in Italy (I love getting a bit of sun and warmth before autumn), but well, some times are more about work than play. And I am happy that I still get to share some favourite things with you!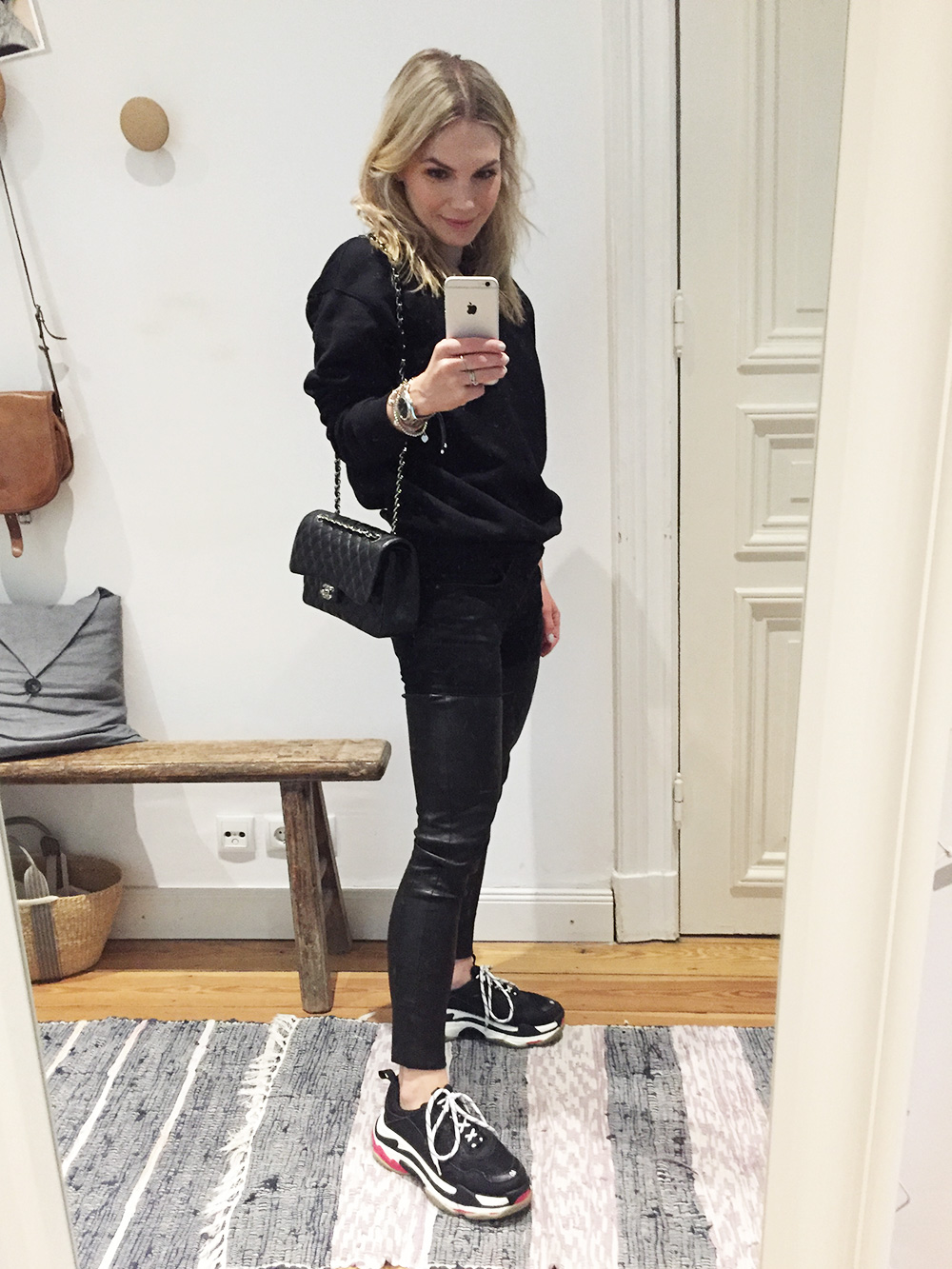 1. CHUNKY TRAINERS
Yes, that trend finally got me, after all. However, I'm really only in love with this specific pair and still do not like ugly sneakers "in general". Anyway, while participating in a fashion flea market this month, a girl told me about these sneakers by the Korean brand Anna Kastle. I do not usually buy lookalike-products (I think it's so much better to invest in a few high quality pieces that you really like instead of buying tons of trendy products), but in this case I had to make an exception …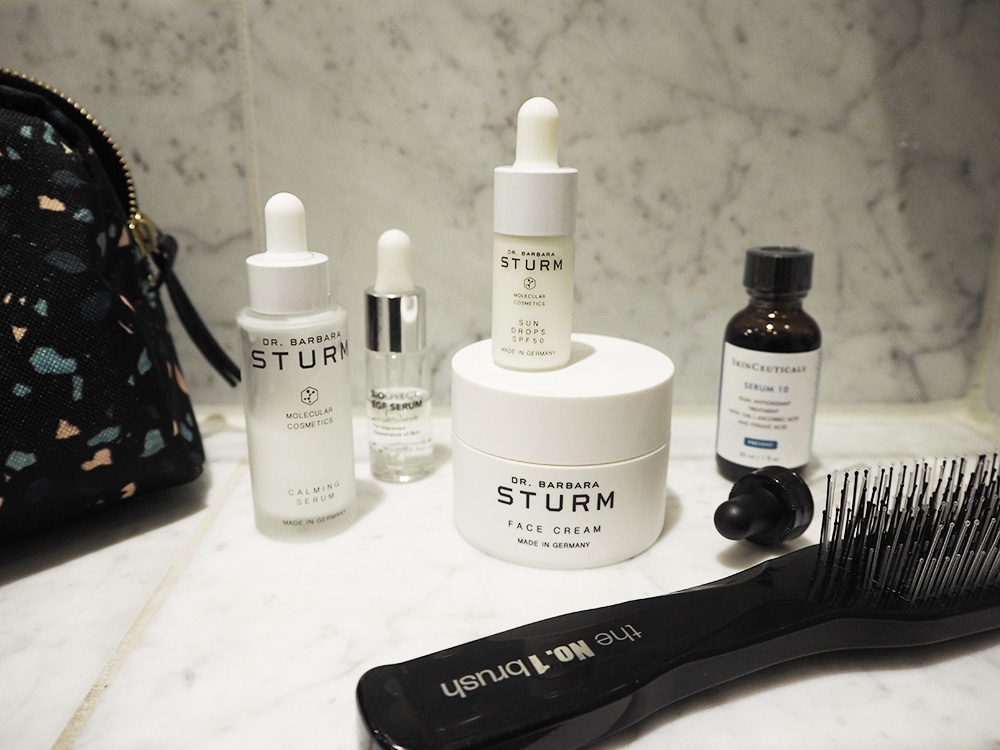 2. FACE CARE
After trying Dr. Barbara Sturm's "Hyaluronic Ampoules" last year – and absolutely loving them! – and after meeting the woman herself this summer, I was dying to get my hands on more products by Dr. Barbara Sturm. I have been using the "Calming Serum", which I can really recommend, as well as the amazing Face Cream, which you can combine with the "Sun Drops" for sun protection (a must!). … By the way, I have heard great things about the "Enzyme Cleanser", too!
At night I have sometimes been using the famous "EGF Serum" by Bioeffect, which is quite rich but also has an amazing anti-aging effect.
When I've used up these products I will try the "Serum 10″ by SkinCeuticals, which sounds very promising. Stay tuned!
Do you have any experience with these products?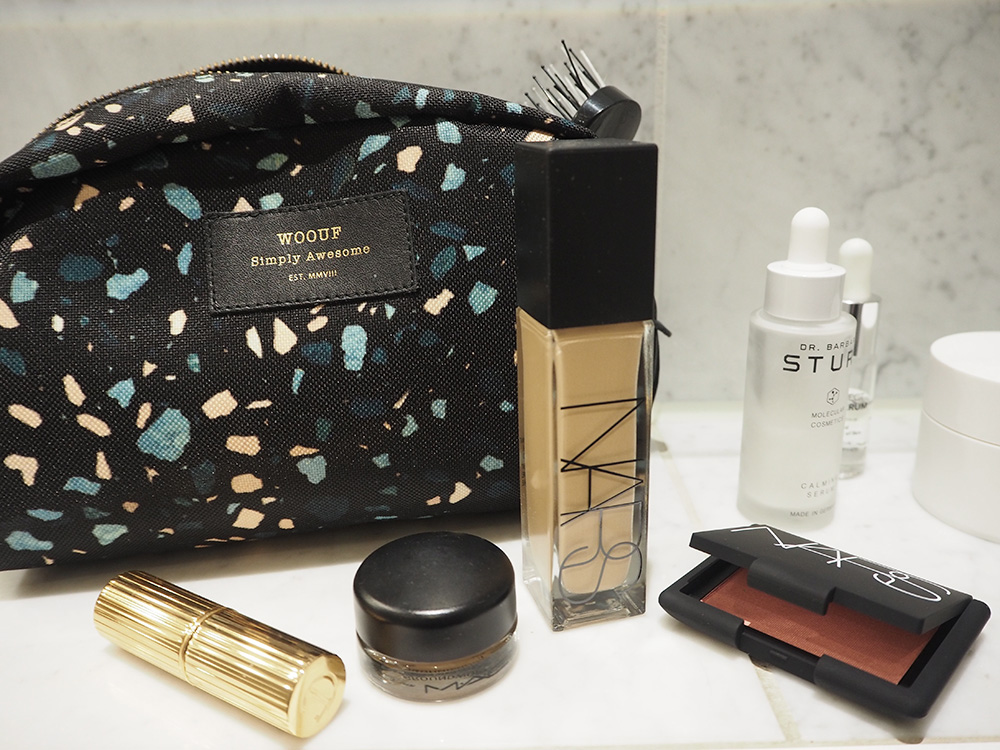 3. MAKE-UP
If you are still looking for the perfect foundation, buy NARS "Natural Radiant Longwear Foundation" immediately! I am not joking, this is the best foundation I have ever come across. It has a great coverage but still feels very light. I am using the shade "Vienna". By the way, I am also a huge fan of NARS' best-selling blush – currently I am using "Orgasm".
In terms of eye shadow: I finally bought MAC's "Paint Pot" in the shade "Groundwork", which is a wonderful everyday "no eyeshadow"-eyeshadow colour. I love it!
And speaking of … My favourite "no lipstick"-lipstick is Charlotte Tilbury's "Miss Kensington".
Also pictured: my make-up bag by Woouf
4. HAIR CARE
Maybe you've heard or read of Playa: it's my new haircare obsession! Their "Every Day Shampoo" (via Niche Beauty) smells so heavenly that I am desperately waiting for Playa to bring out a scent! It's the perfect "beachy" summer scent: coconut and orange blossom (two scents I LOVE!!!) combined with sandalwood and pacific musk. I NEED this as a perfume!!! You hear me, Playa? Furthermore, and before I forget, the shampoo also works very well. It makes my hair look and feel very healthy. A+!
After washing my hair I always brush it with "The No. 1 Brush" by Michael van Clarke (via Niche Beauty). It's the best hairbrush I have ever used. It easily brushes and detangles my wet hair without breaking it, which isn't easy to do.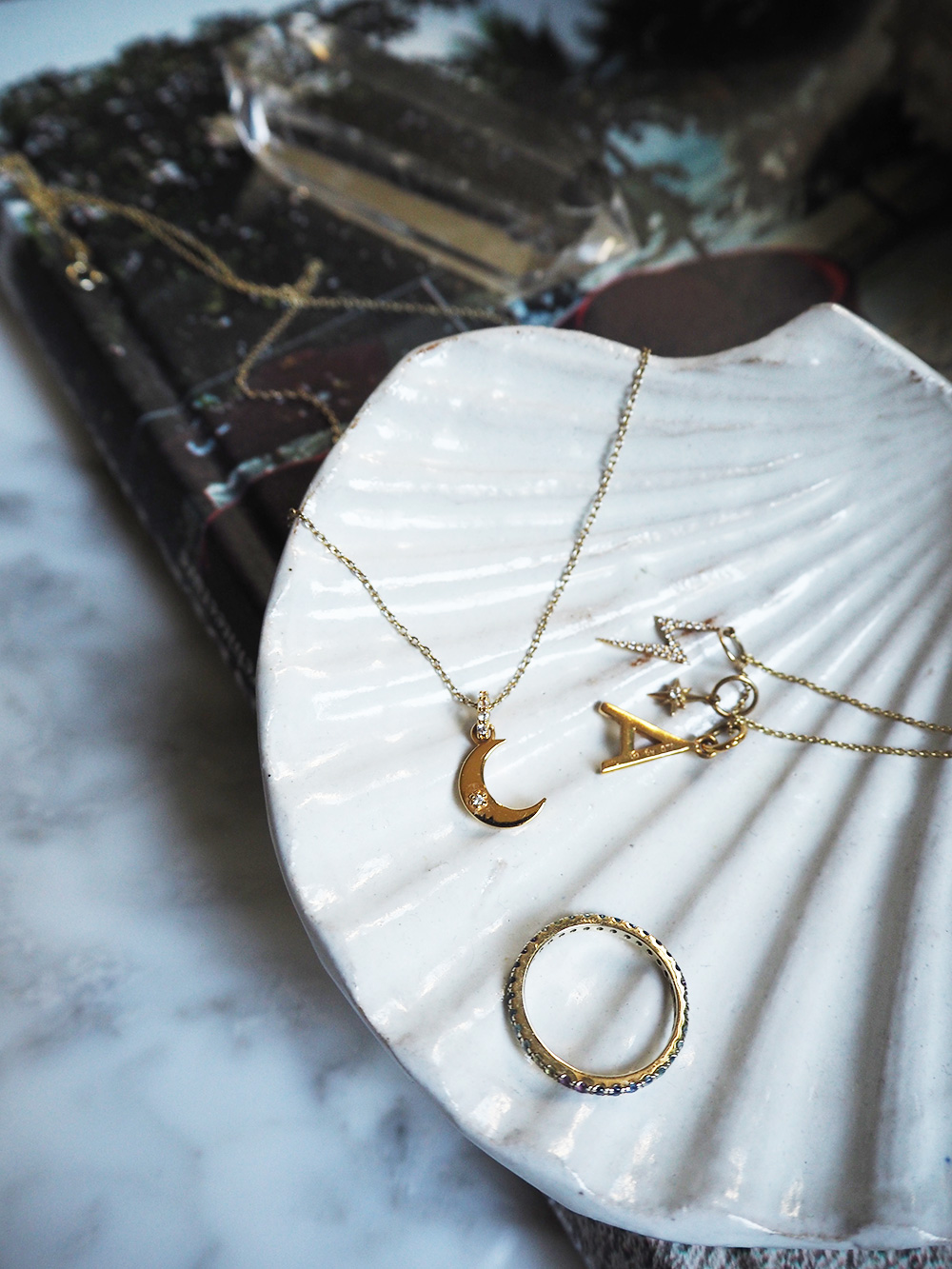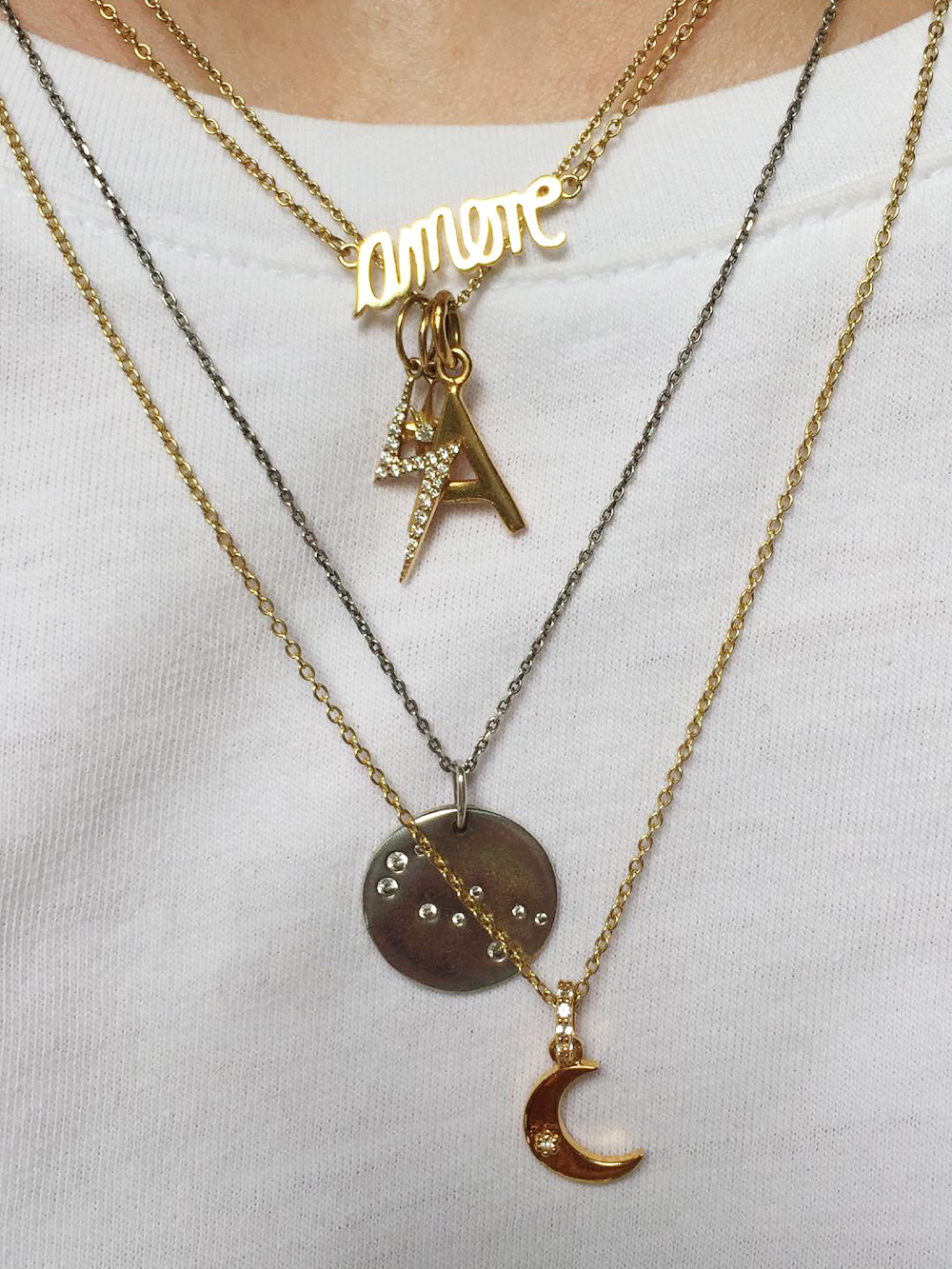 5. NEW JEWELLERY BY OTIUMBERG
You should know by now that I am a huge fan of the London based jewellery brand Otiumberg (and of Rosanna and Christie, the two sisters behind the brand). For one of their new collections they made the most beautiful pendants: little moons, eyes, protective hands and more. And since I couldn't wait, I got to buy a moon in advance (the collection will launch very soon!). I also treated myself to their "Cool Gradient Ring" a few week ago. Isn't it magical?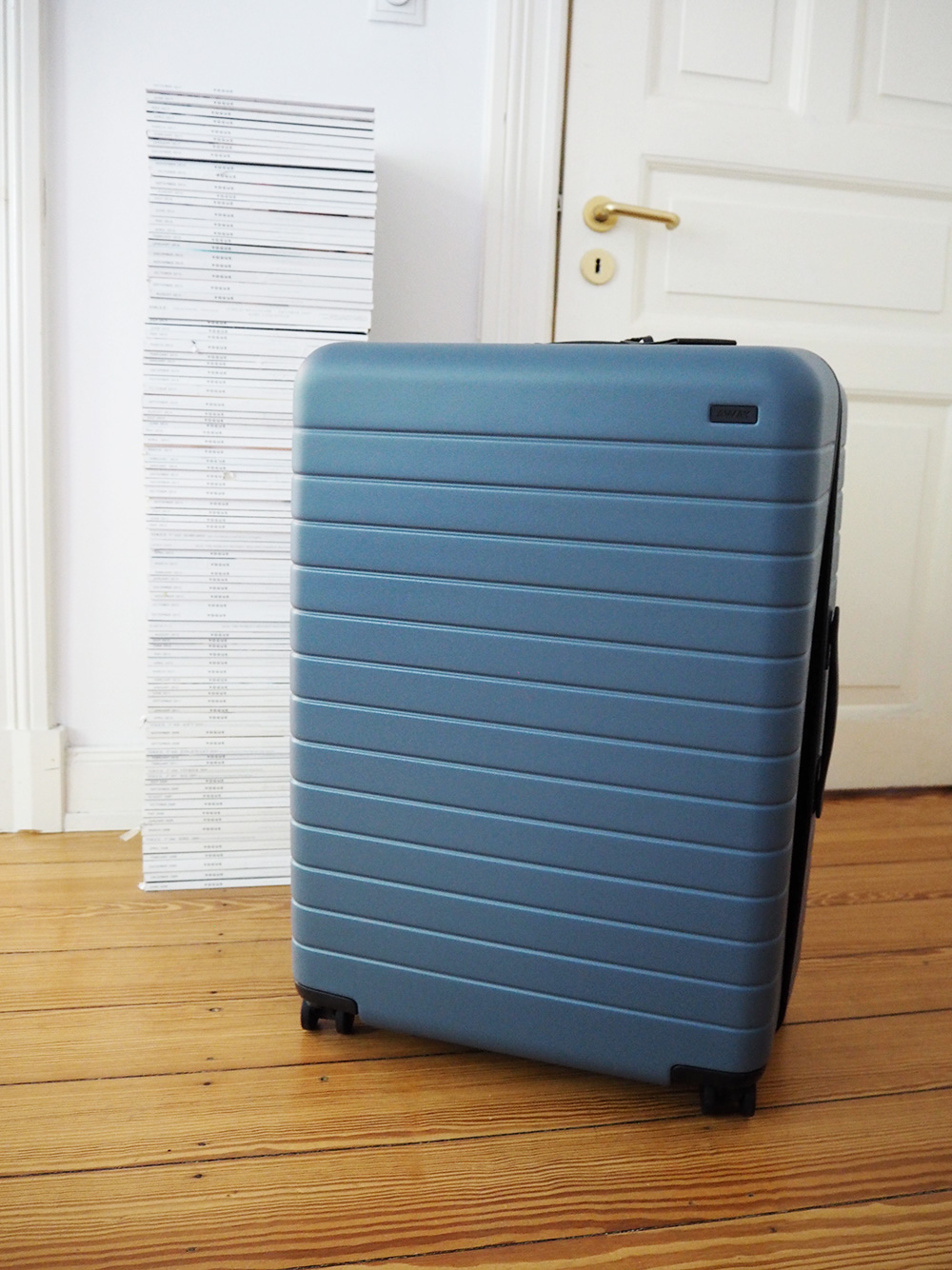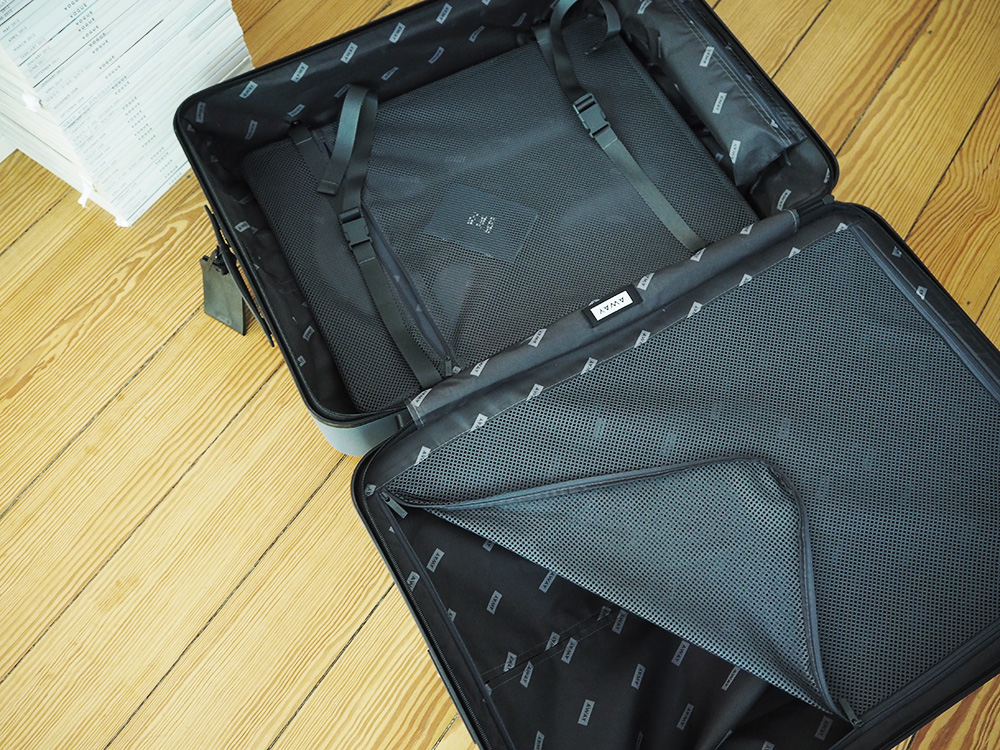 6. AWAY SUITCASE
Since my big suitcase broke on the return flight from Bali (thanks, KLM!), I was looking for a new spacious travel companion. And AWAY was kind enough to send me their "Large Suitcase". The colour is a limited edition from AWAY's "Salt&Stone" collection. I cannot wait to travel with it (I am dreaming of a trip to California very soon!). It's actually very light for its size and there is so much space inside! I also love that it comes with a hidden laundry bag inside (I often forget mine at home). I will show and tell you more when I have travelled with this suitcase.
– Advertising: this post includes PR samples –