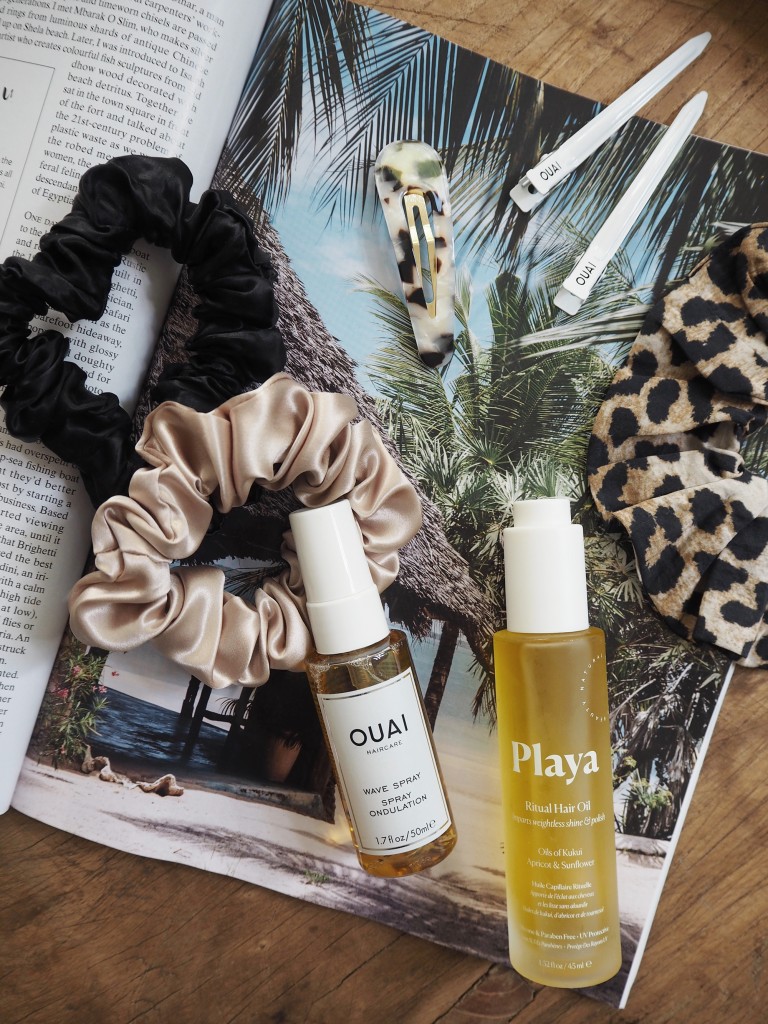 When it comes to beauty I love trying out new products, and I rarely ever stick to one brand or one product – unless it has really, truly convinced me. In terms of everyday haircare I have actually found several products which I loved so much that I would immediately rebuy them when they run out. So I thought I'd share some of these favourites with you.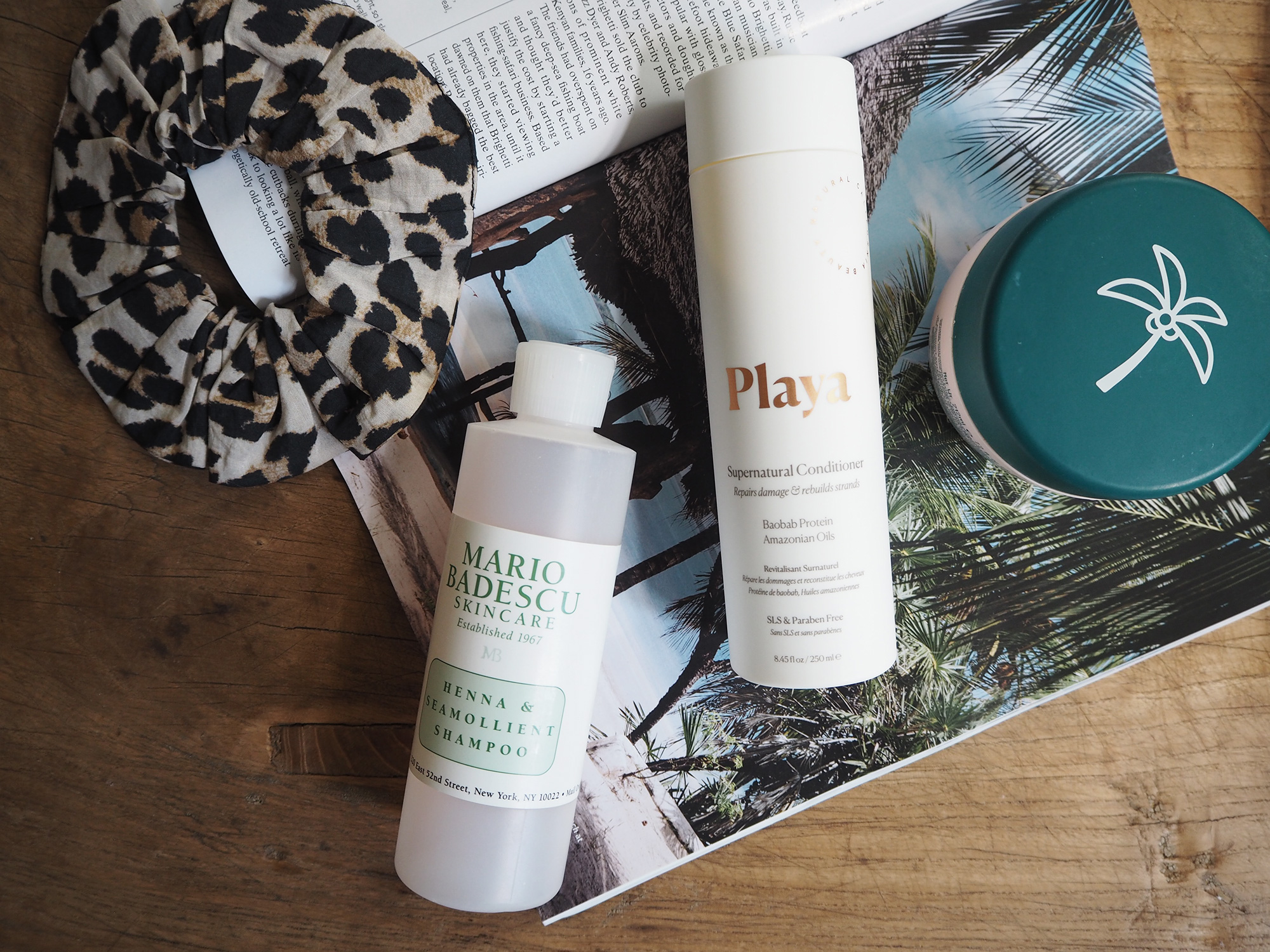 A friend gave me Mario Badescu's "Henna & Seamollient Shampoo" as a Secret Santa gift last year. I had already been a fan of the brand due to its amazing face sprays and iconic "Drying Lotion". The shampoo is super efficient – you really only need a few drops and it's lasted for months – and it's said to increase your highlights.
Another favourite: When I came across Playa it was love at first sight – or rather smell! The scent is exactly what I want my shampoo to smell like, it's actually additive. And not just that – my hair looks amazing when I use it. I can highly recommend the "Everyday Shampoo". Lately, I have been using Playa's "Supernatural Conditioner" and it's truly incredible! It actually feels so rich and soothing, more like a hair mask than a conditioner.
But speaking of hair masks: I try to use the "Coco & Eve" hairmask at least once a week. It really helps my hair when it's dry from too much washing (I often wash my hair twice daily because of my workouts).
(The leopard scrunchie in the photo is by Ganni.)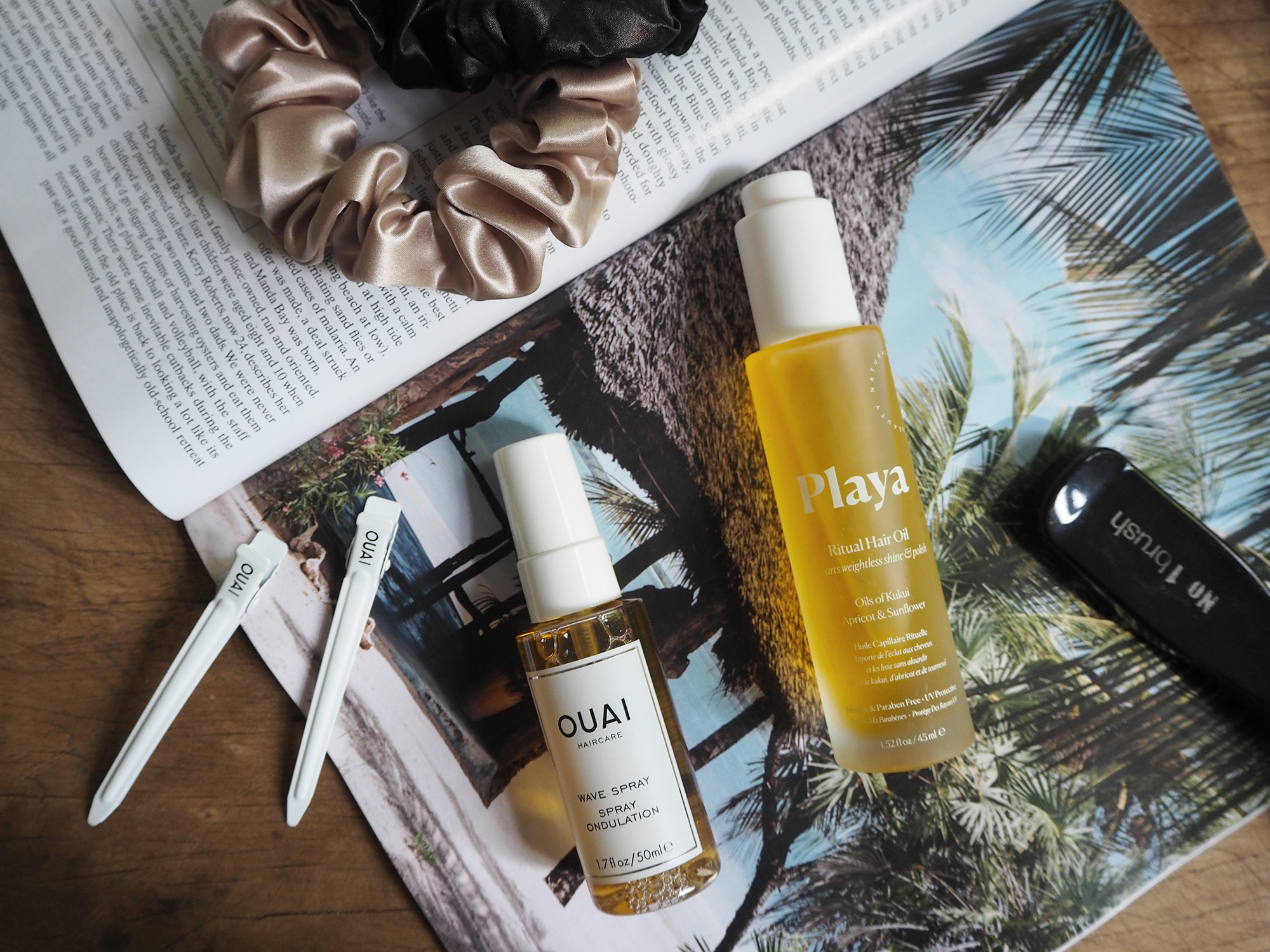 After washing my hair I like to use a hair oil. As I have said before, I simply LOVE Ouai's hair oil, but Playa makes an amazing hair oil as well, which even protects your hair from UV damage. I'll make sure to bring it on my next beach holiday in June.
After applying hair oil on my wet hair (just the ends), I dry my hair, then twist it into two buns in order to create some waves, and when it's totally dry I apply some wave spray to the lengths. My favourite one is Ouai's "Wave Spray" (I love that it comes in a travel size, too!)
Also in the photo: my favourite brush by Michael Van Clarke and silk scrunchies which look beautiful and are super gentle to your hair.
I have written about haircare favourites before – and I still love the products that I shared in my previous post, so make sure to check it out for my recommendations.
– Advertisement: this post contains press samples/gifted items –