I have been struggling with my skin for years. My face is dry, but it also tends to get inflammations – and it isn't easy to find the right products for dry skin which, at the same time, effectively fight impurities and also have an anti-aging effect. I usually try a lot of different products – on the one hand, because I'm a beauty fanatic and I always want to try out new products that I read about; on the other hand, because many products are fine but not amazing. So when I find truly amazing products, of course, I need to share them here with you.
I had heard so many great things about the face creams by Augustinus Bader – from women who had been using the creams for a while, and also from the man behind the brand himself: the stem-cell scientist who has developed a technology which improves the skin's healing process. It was originally developed to heal burned or injured skin – and was then included in a face cream, because the technology also heals scars, spots, acne and softens wrinkles.
I was actually a little worried to start using it, because I was afraid I would be disappointed after everything I had heard. But what can I say? After around four weeks my skin looked better! It had visibly less impurities or red spots, and dry, flaky areas looked softer. Overall, my skin looked more even and clearer.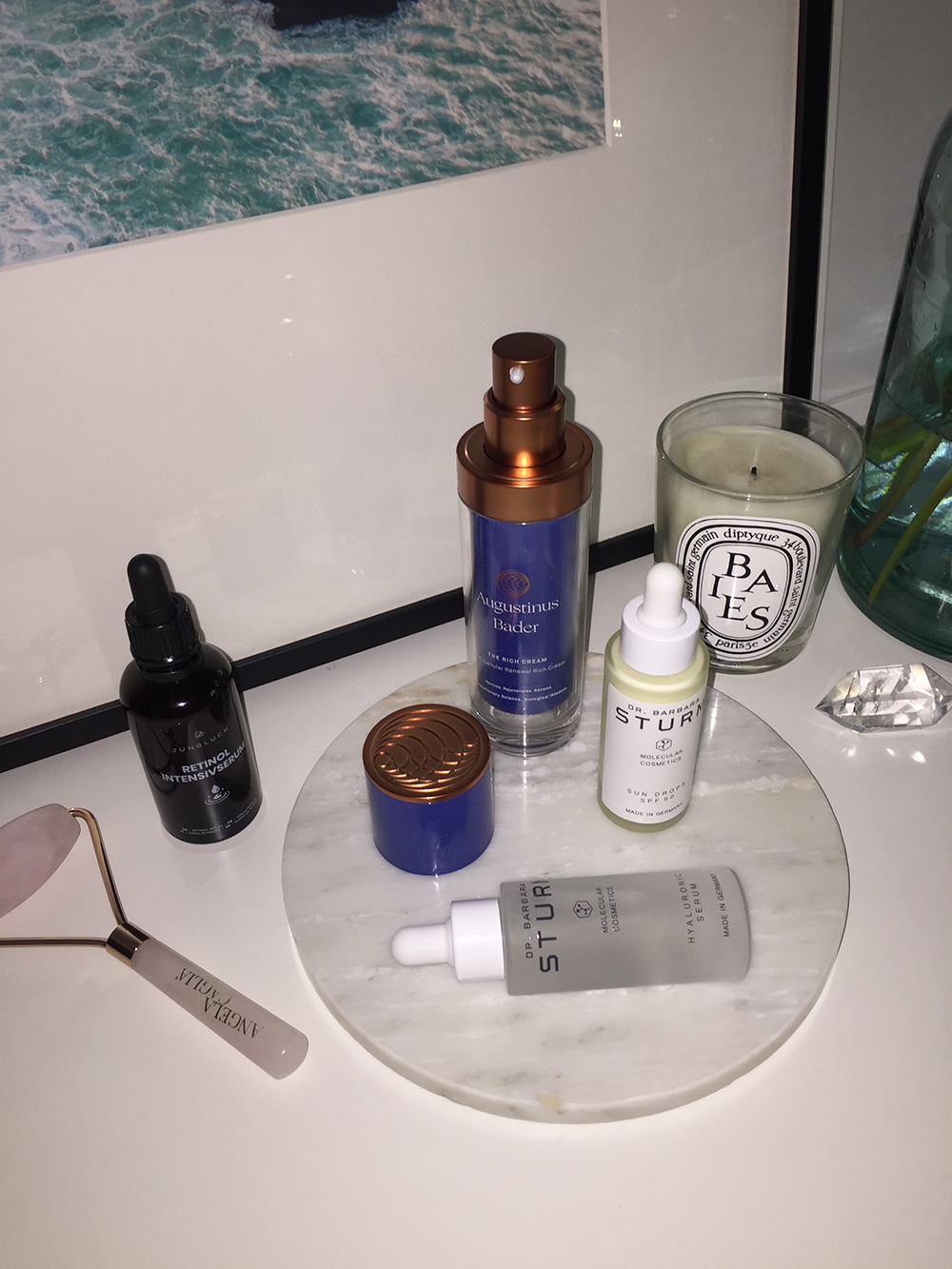 The only downside is that Augustinus Bader's face creams do not contain SPF. So I like to combine it with a few serums (which I currently try not to change, so my skin can get used to this routine and does not have to deal with different products every few weeks).
In the morning, after washing and cleaning my face, I apply eye cream and a few drops of Dr. Barbara Sturm's "Hyaluronic Serum" *. I let my skin soak up the serum, then apply Augustinus Bader's "The Rich Cream". I use my rose quartz roller (straight from my fridge) to massage my face and to work the cream into the skin. Then, after a few minutes, when my skin has absorbed the cream, I apply Dr. Barbara Sturm's "Sun Drops" with SPF 50. Sun protection is so important – whether it's sunny or not.
In the evening, I thoroughly wash and clean my face, apply an eye cream and a serum – currently I am using a Retinol serum by Jungglück – before applying "The Rich Cream" by Augustinus Bader again.
(* Okay, I know I just said that I am trying not to change this routine, but sometimes I like to use a Vitamin C serum in the morning, for instance by SkinCeuticals. In that case, I will use the "Hyaluronic Serum" in the evening.)
I am aware that these products come with a hefty price tag, but I would definitely buy all of them again.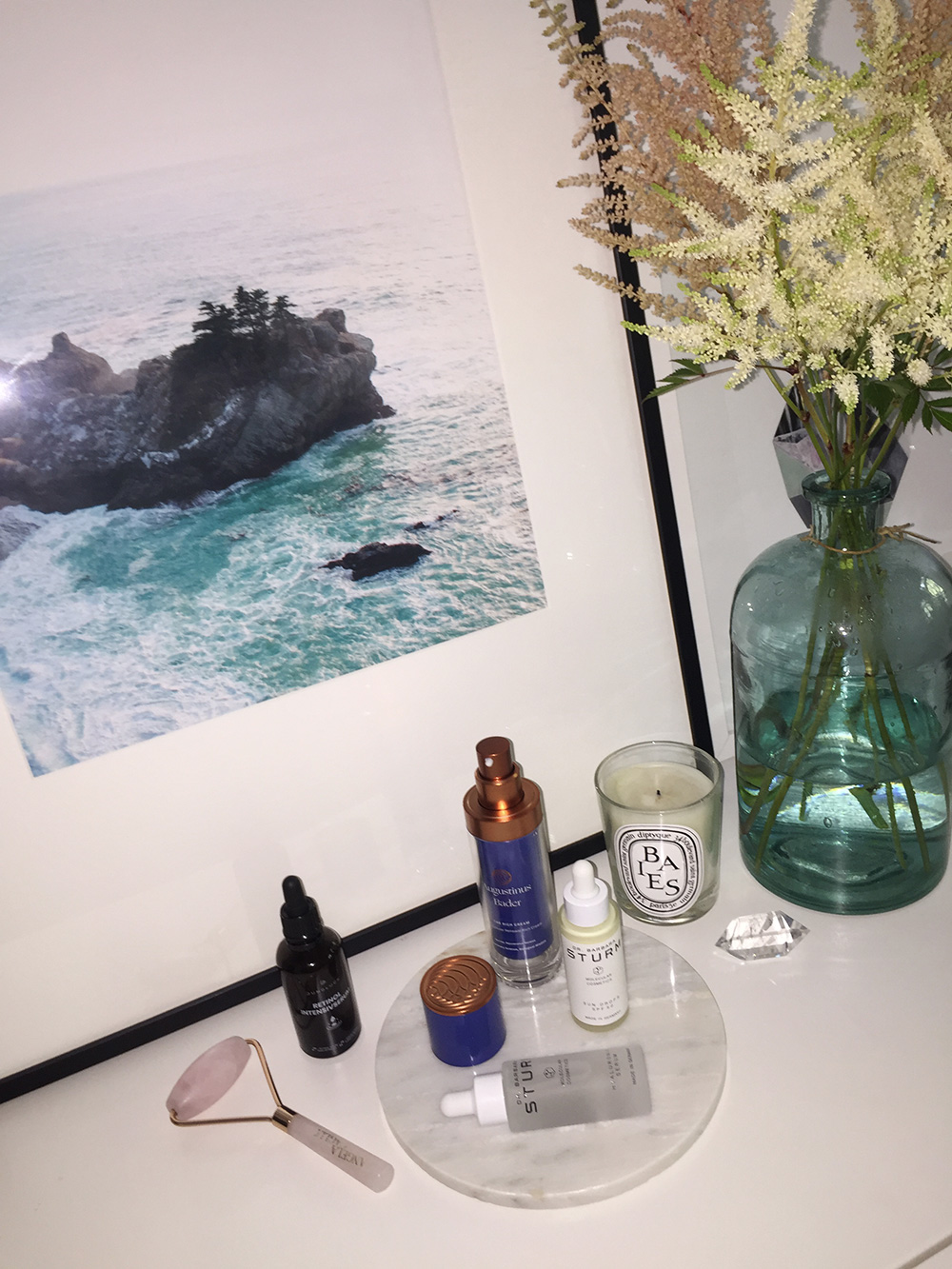 – Ad: this post contains press gifts –