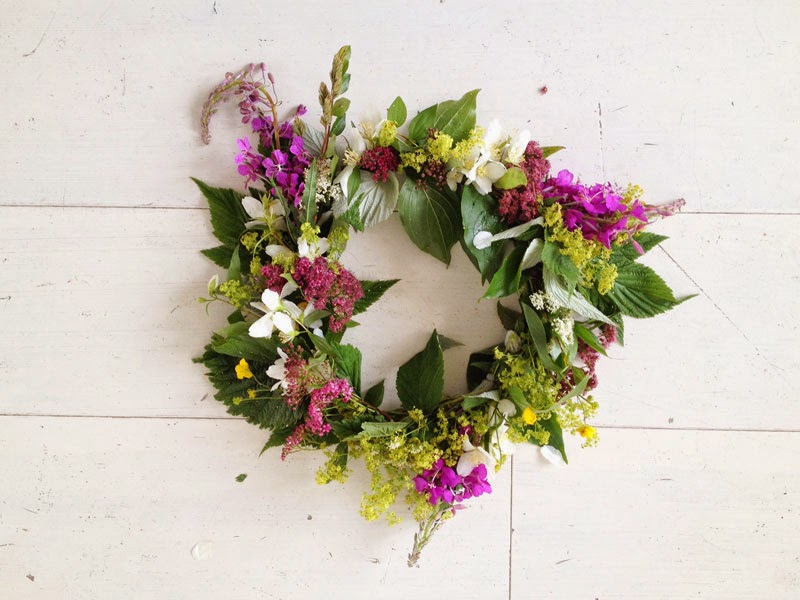 Last weekend I had a very special experience: I celebrated a Swedish Midsommar. My family met in Gothenborg, where we had rented this beautiful apartment. And we immediately started the Midsommar preparations, meaning the making of our flower crowns (my sister had specially picked wild flowers for us), before we headed to the main parks of the city, where everybody – as it seemed – had gathered. So many picnics! There was a band playing and when we arrived the dances around the Midsommar tree had already started. It only took us a couple of minutes to join the crowd. It was a lot of fun.
When you're in Gothenburg make sure to visit the islands near the city – they're beautiful and (if, like us, you're not in possession of your own boat) you can even reach them by public transport.
Of course we ate a lot. It's impossible to resist the Swedish cakes and pastries (and Swedish lunch is a great institution, too). … Apart from food I spent most of my money on little additions to my apartment, as I fell for the interior design stores again (Artilleriet was a must on my list). I'll try to create a city guide for you soon.