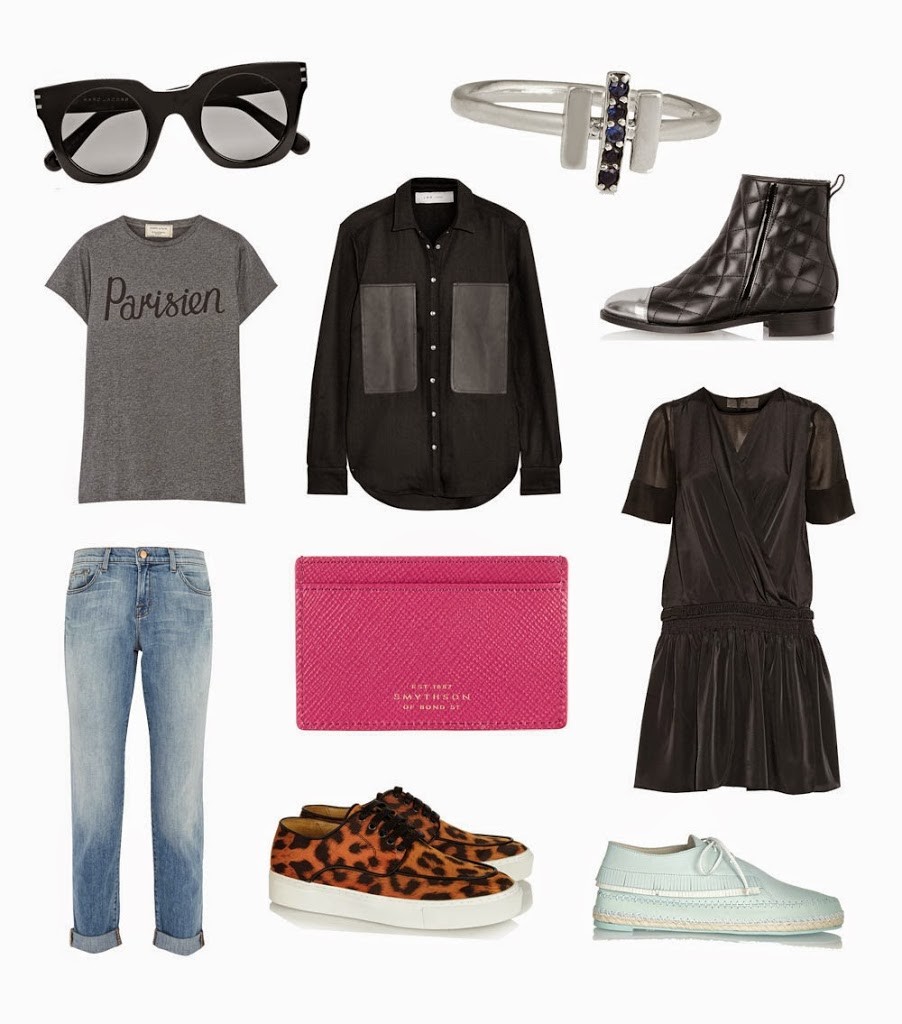 Interrupt your digital detox for a minute. Stop the Christmas tree decorating, baking, and gift wrapping. The Net-a-Porter SALE is on! Now it's either hurry up or ignore it. I, for my part, have already quickly placed an order (I couldn't help it when I saw the 50% discount) and I just had to share my SALE picks with you. Here we go:
Sunglasses by Marc Jacobs (40% off), T-Shirt by Maison Kitsuné (50% off), jeans by J Brand (50% off), shirt by IRO (50% off), card holder by Smythson (30% off), leopard sneakers by Eugène Riconneaus (40% off), ring by Pamela Love (50% off), boots by Balmain (40% off), dress by Vanessa Bruno (50% off), shoes by Sophia Webster (50% off).
Feel free to order gifts for me (HAHA). And now: Back to holiday business.