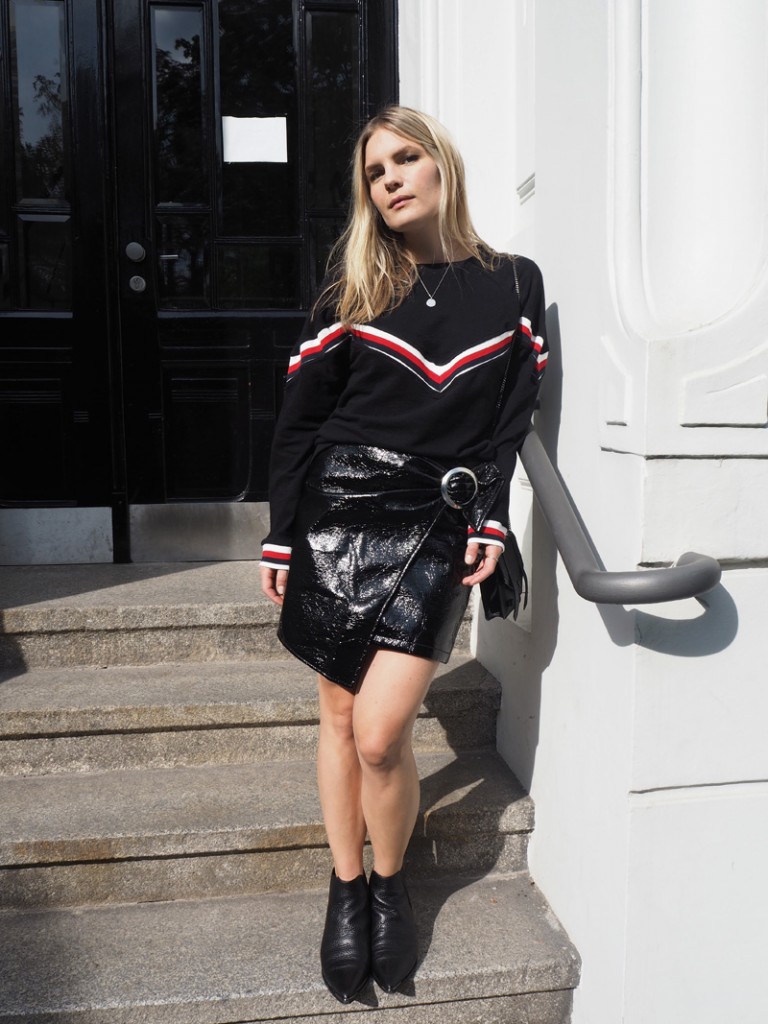 I'm tremendously happy about these hot, sunny days that we are currently treated with. It seems summer came a little late this year (I remember how frustrated I got in June when it was rainy and cold for weeks), but now I am certainly not going to complain about it.
And while I'm happy I can extend the days of denim mini skirts, summer dresses and sandals, I am also starting to think about what I'd like to wear next – or should I say: this – season. The outfits that are quietly appearing in the back of my head involve loafers, tartan blazers, cropped, flare jeans – and patent leather. Since I'm usually not a fan of flashy pieces, I surprised myself when buying this skirt that is a) a mini skirt and b) made of vinyl-style patent material. It looks kind of 80s, a little bit trashy and it's definitely a look-at-me-piece. And yet it feels so perfect right now.
I found it at Mango (never spend too much on trend pieces) and simply had to buy this sweater, too (love at first sight!).
I think the skirt will also look great with chunky knits and black tights in winter. And it will go well with these tartan pieces, too …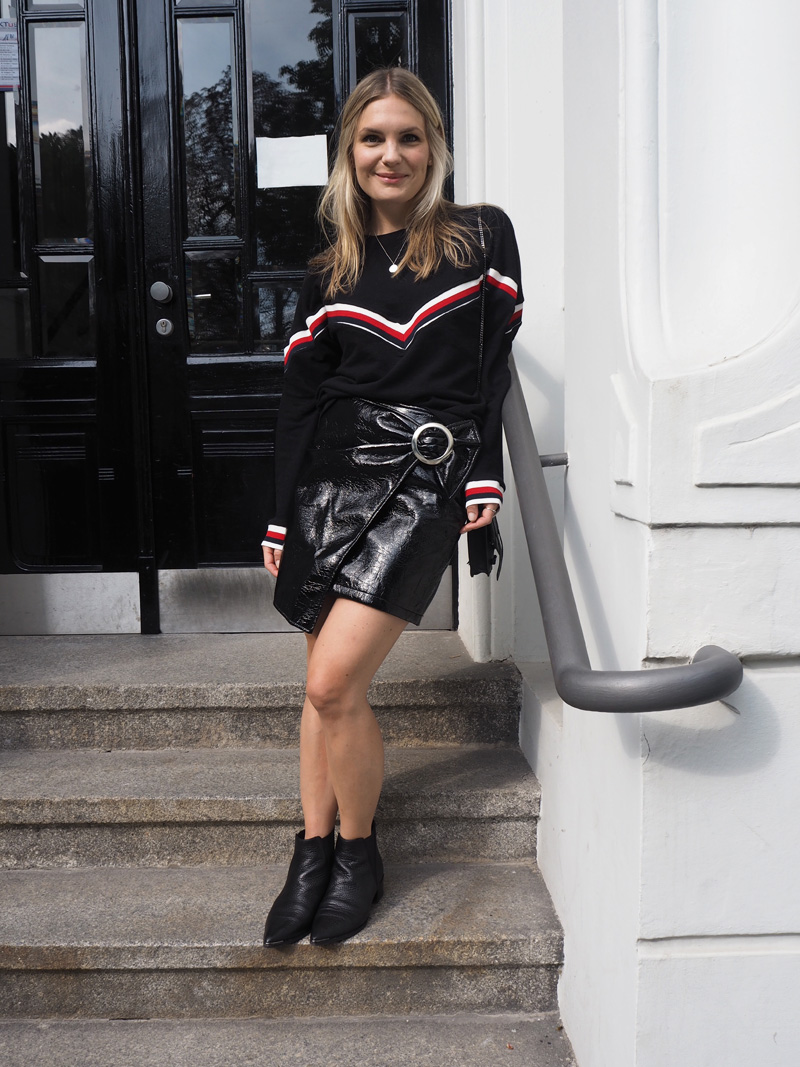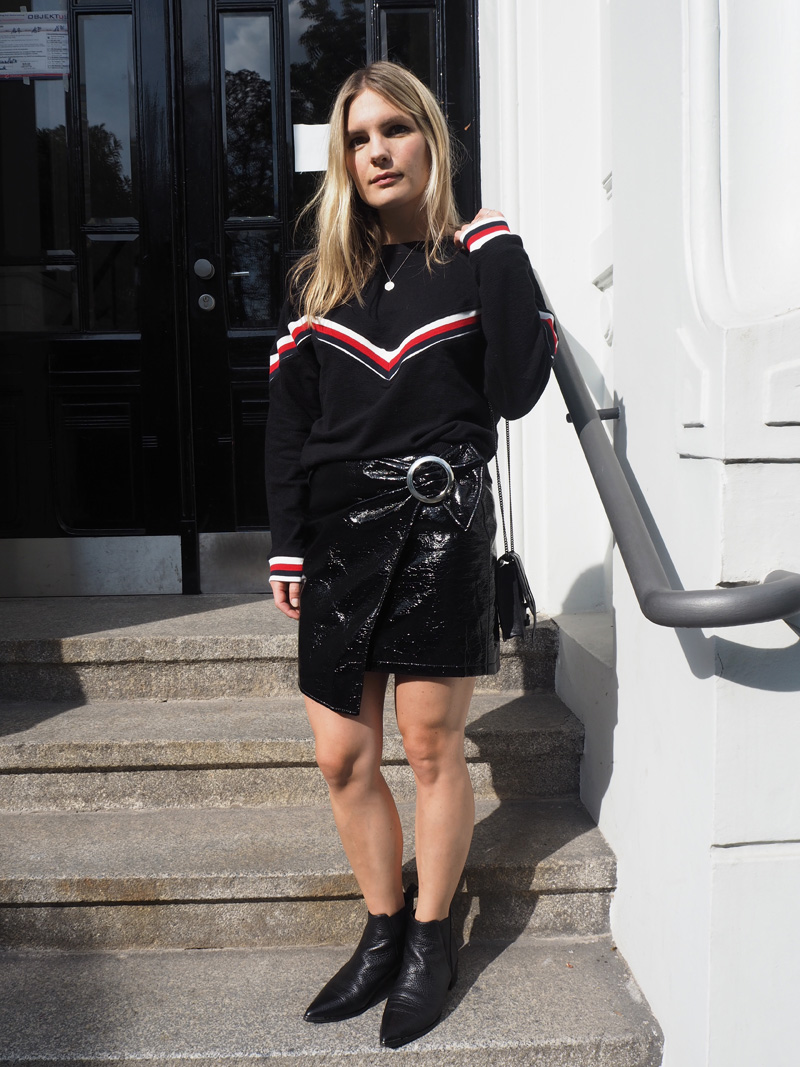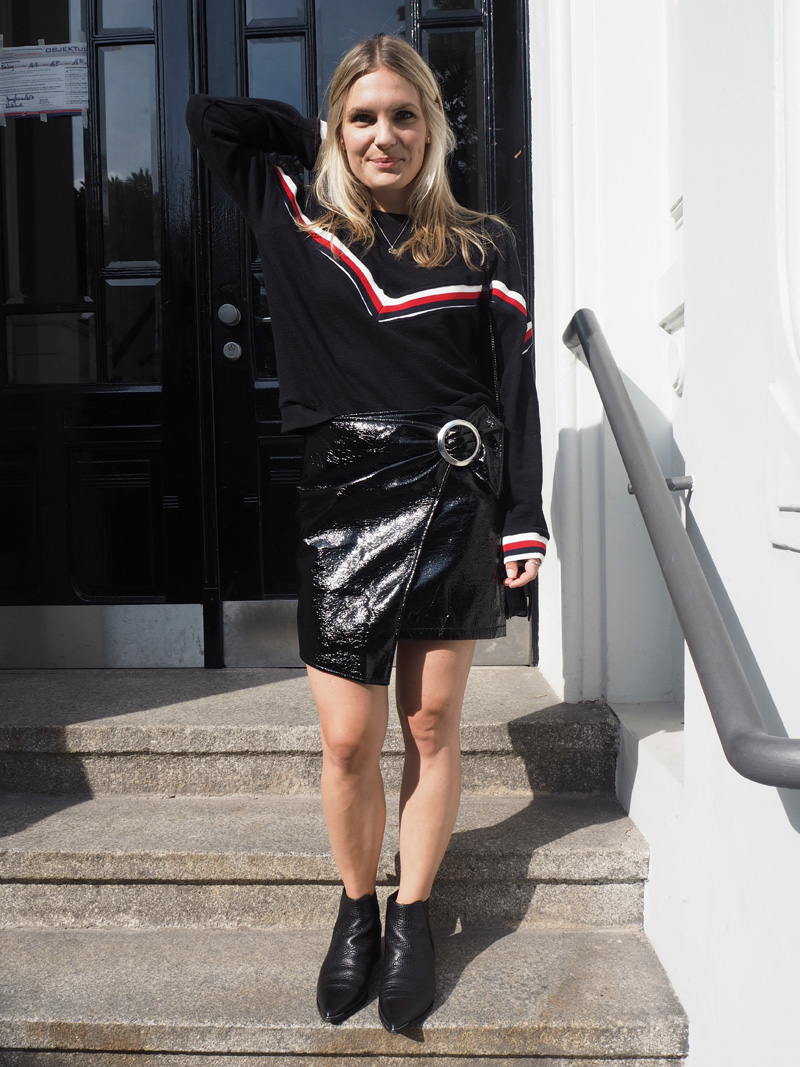 Skirt by Mango
Sweatshirt by Mango
Boots by Acne Studios (I like the patent version, too)
Bag by Proenza Schouler