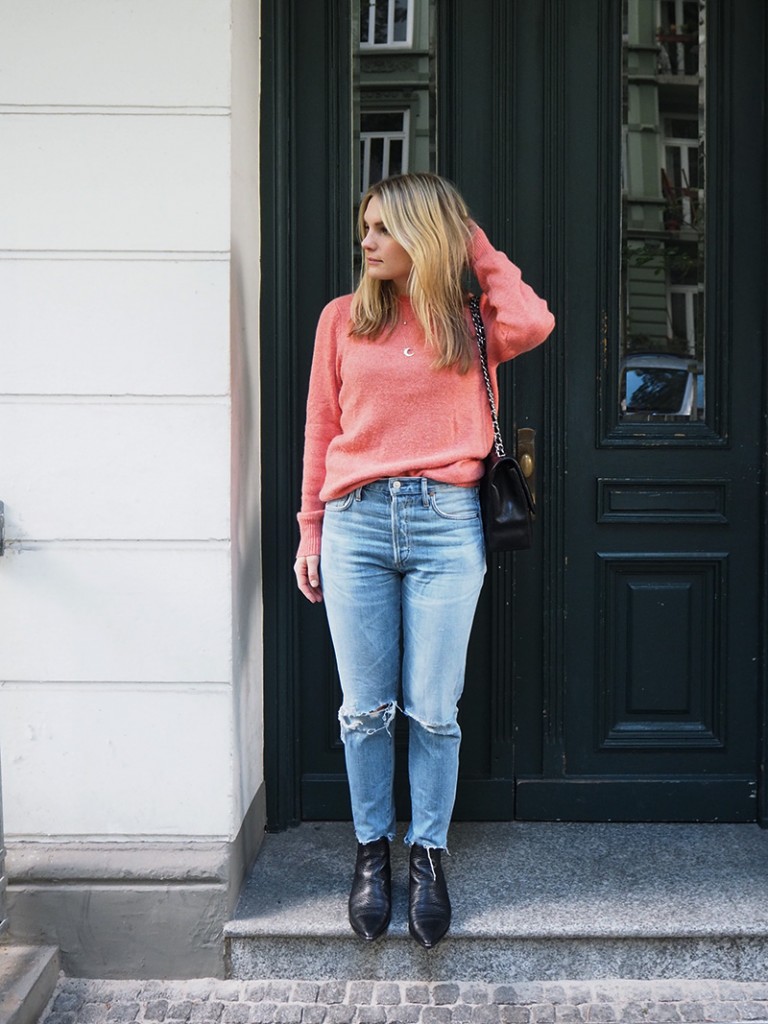 I am constantly looking for the perfect pair of blue jeans. It has to be a vintage-like, washed out, light blue colour, a bit high-rise, made of classic denim with just a little bit of stretch and, of course, the perfect fit. Not an easy task, as you can imagine.
When I saw Citizens of Humanity's "Liya" jeans I became curious right away. The colour! The vintage-inspired fit! It ticket a lot of boxes. Thanks to Zalando, I was able to track it down in my size (it actually runs quite big, so I would recommend to size down one or two sizes. I might actually try to make mine shrink a bit by washing it too hot).
I love wearing it with a vintage belt, light silk blouses and heeled ankle boots for the evening, too. These jeans come pretty close to 100%.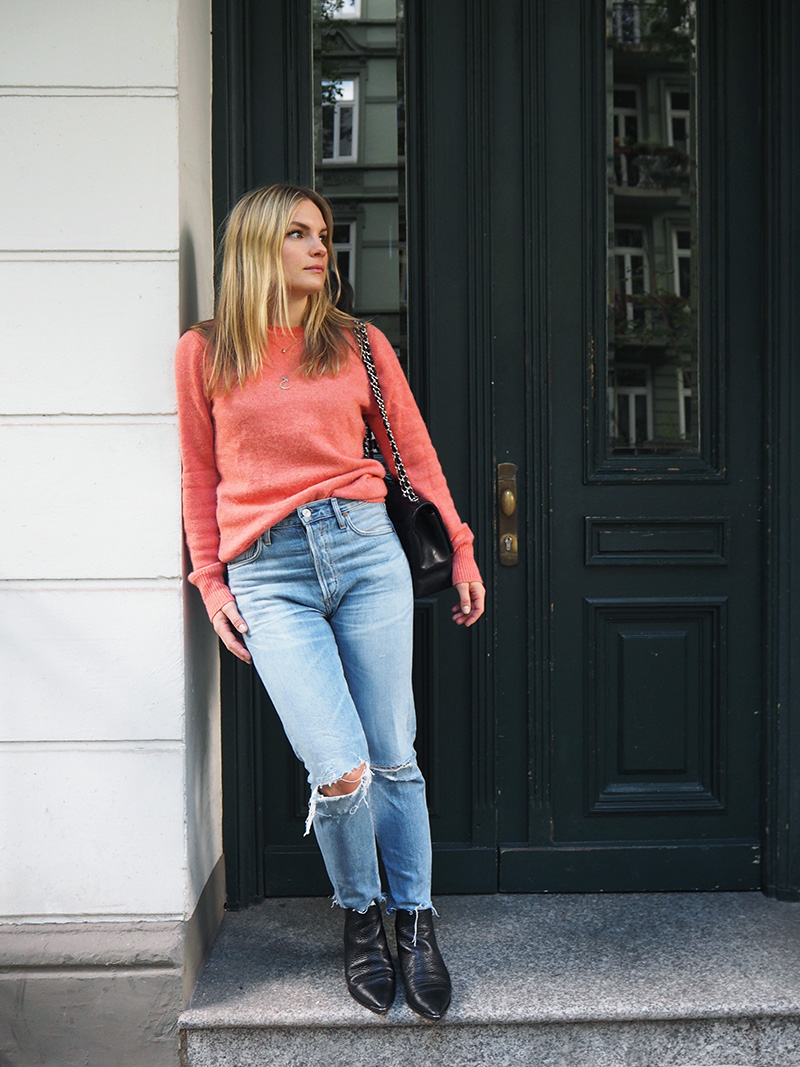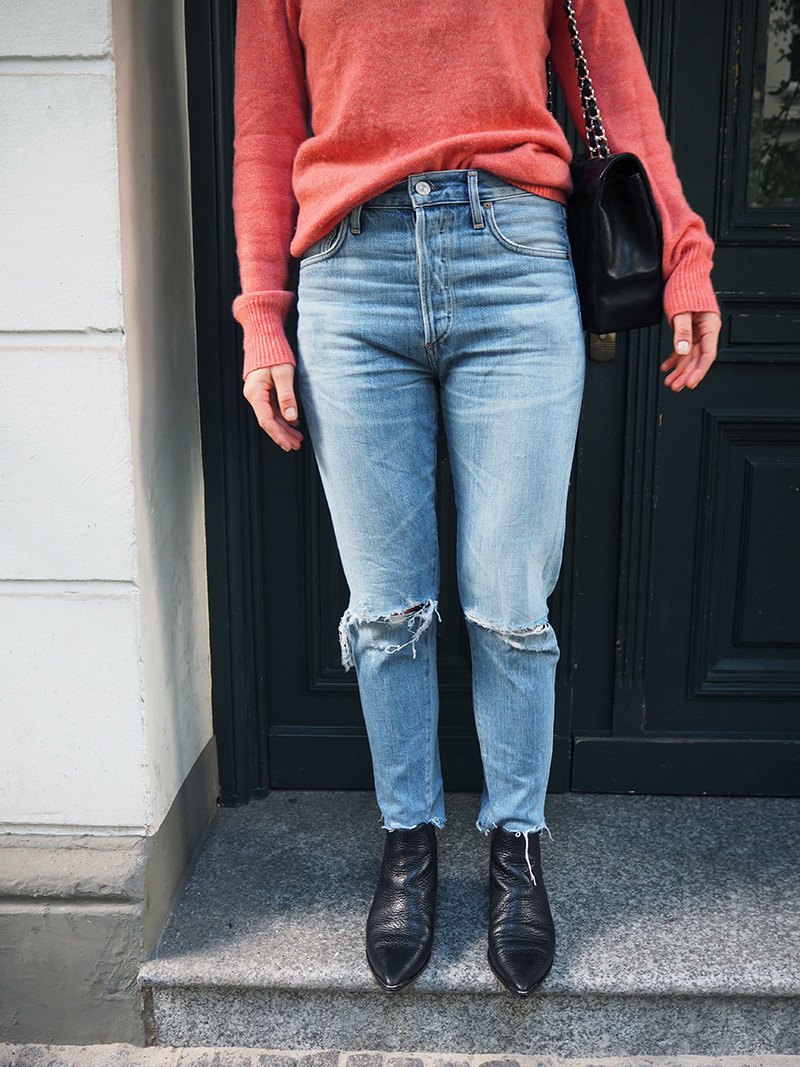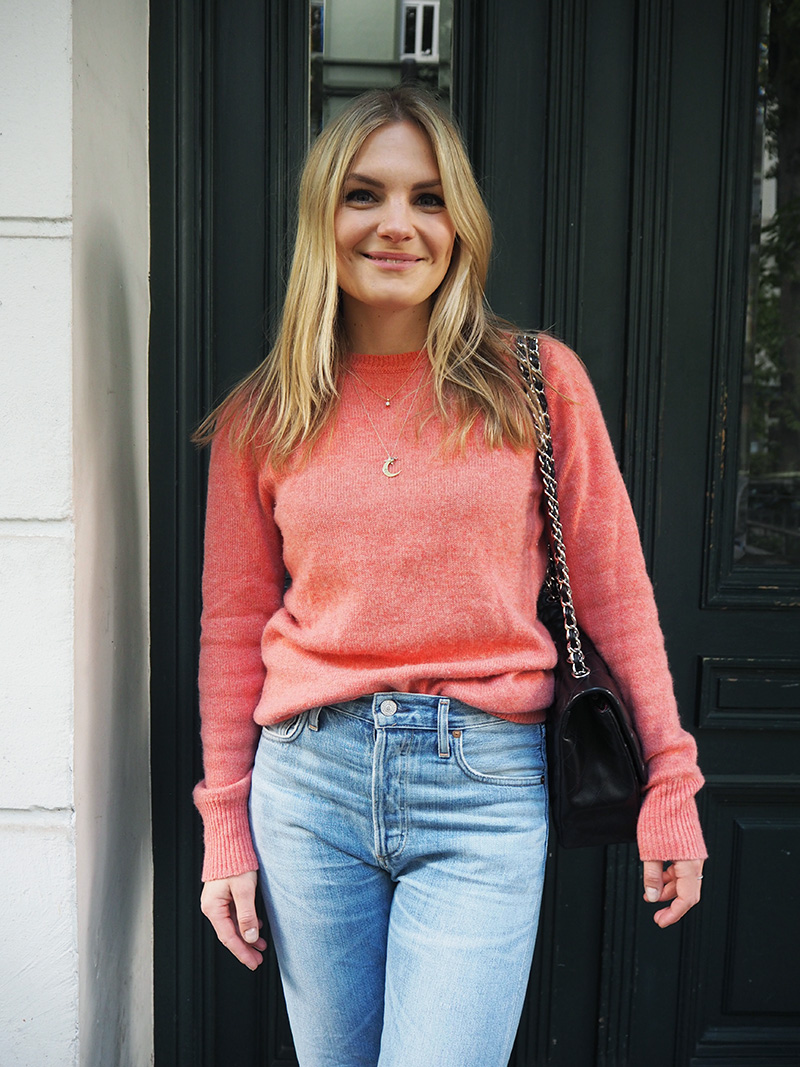 Citizens of Humanity "Liya" jeans via Zalando
Cashmere pullover by Acne Studios (similar here)
"Jensen" boots by Acne Studios
Bag by Chanel
"Moon & star" necklace by Catbird