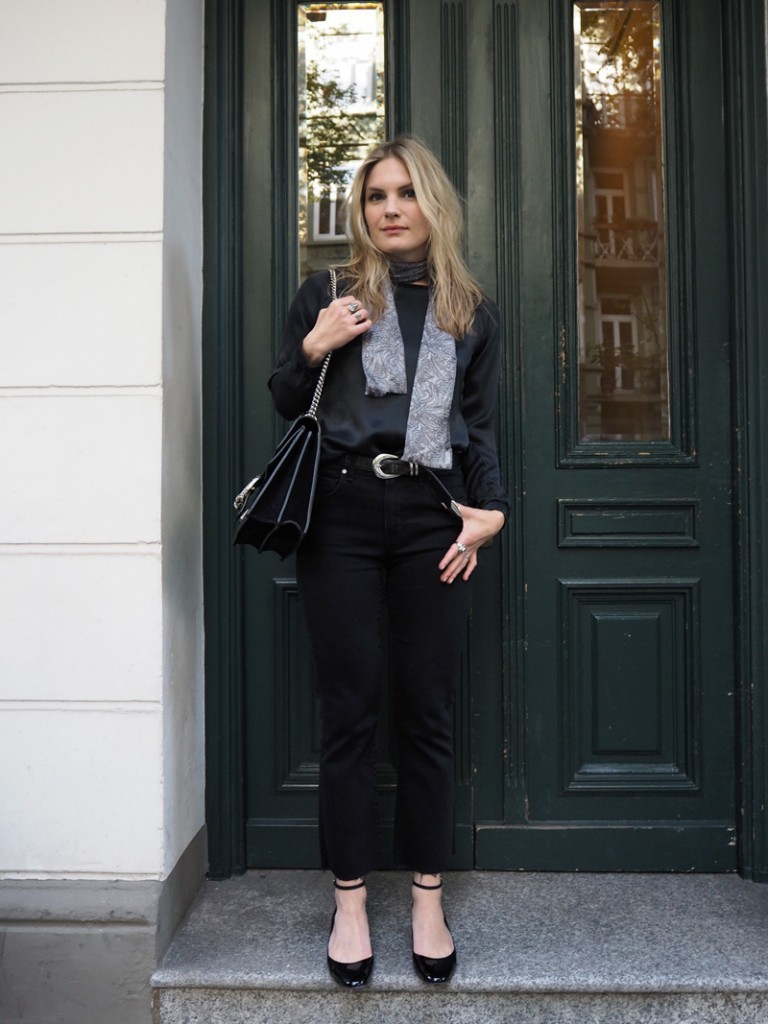 When it comes to bigger fashion investments, I always need my time. I am not prone to impulse buys and I usually need to turn something over in my mind several times before I buy it – not to find out if I like it (I like a lot of things) but to decide if I actually need it. Because while I thoroughly enjoy new trends and the excitement and desire that surrounds them, I know that not everything is right for myself.
I like to joke that sometimes it takes a few seasons until I have made up my mind about an "it piece" – and by the time I have fallen in love with it, it's already sold out everywhere. … Enter digital vintage stores. They are my prime resource for finding last seasons' treasures. You would not believe how many amazing pieces (pre-owned, but new) I have found there – my Chloé "Susanna" and Jimmy Choo "Marlin" boots, for instance, as well as my By Malene Birger bag and Isabel Marant gingham blouse.
Gucci's Dionysus bag is, I believe, still very much in demand, so I was incredibly lucky to find a pristine pre-owned one on Vite EnVogue. (I recommend checking their instagram and "new in" section regularly). I went, typically me, for the classic version in black suede and I love it a lot!
If you think that the below look is unusually feminine for me, here's a more classic Anna look with the bag.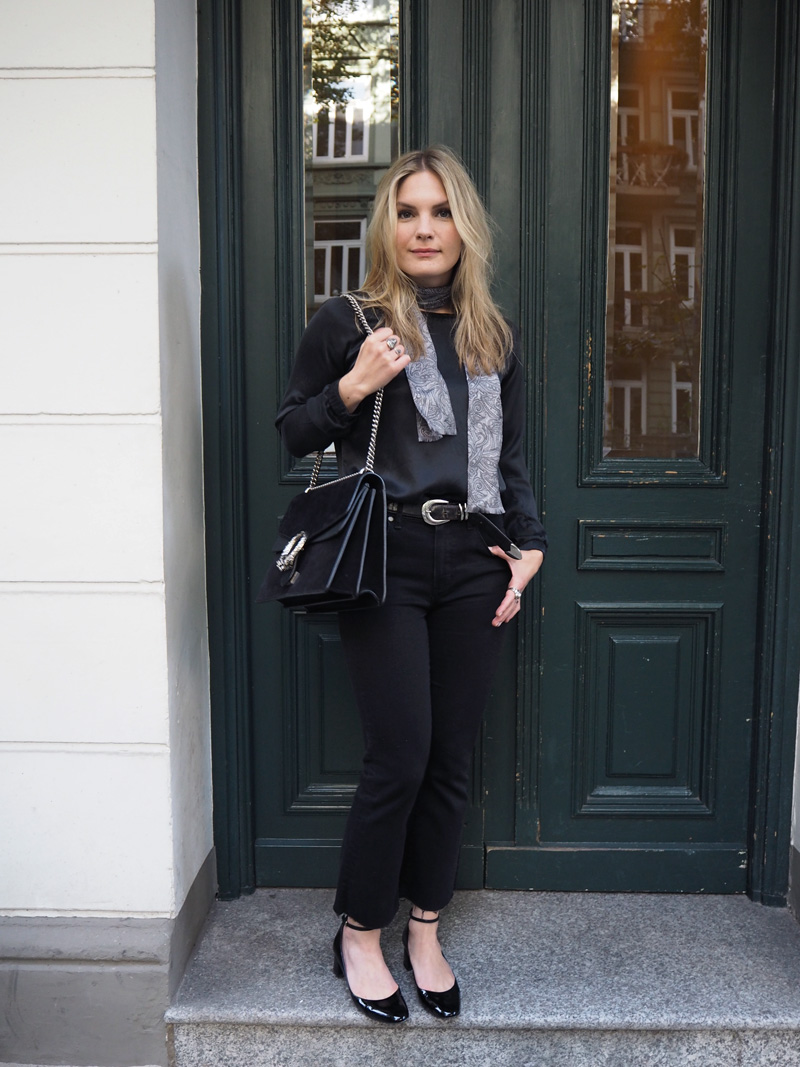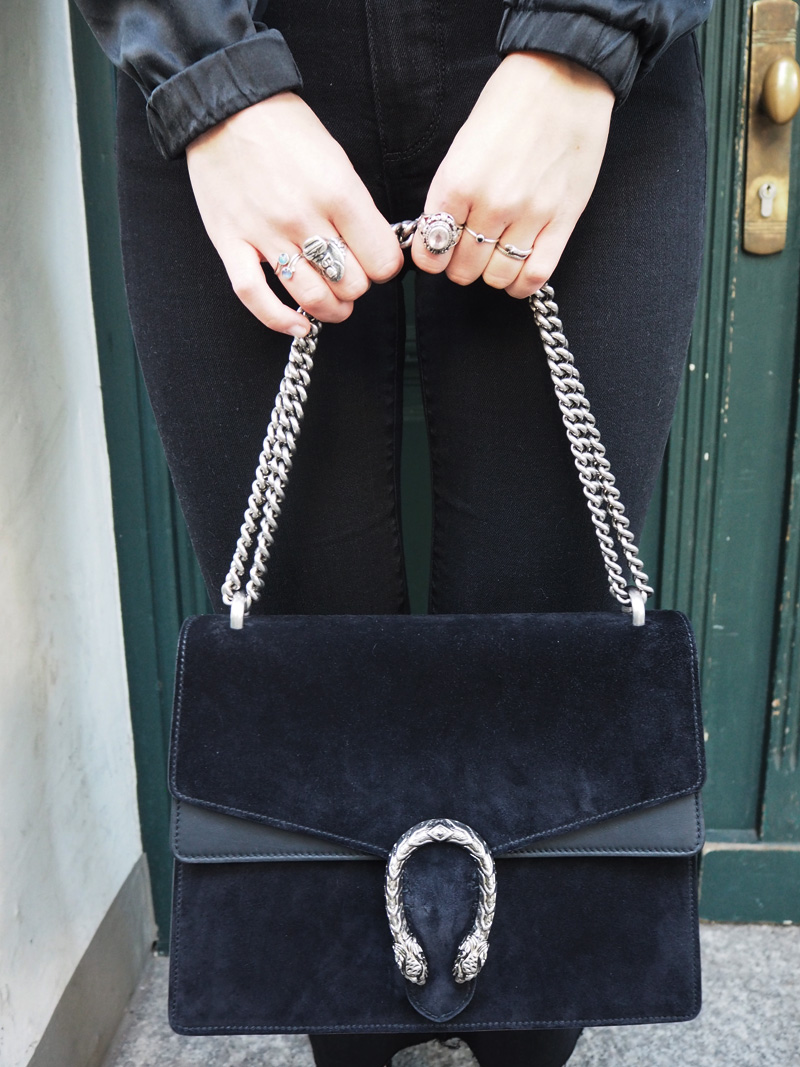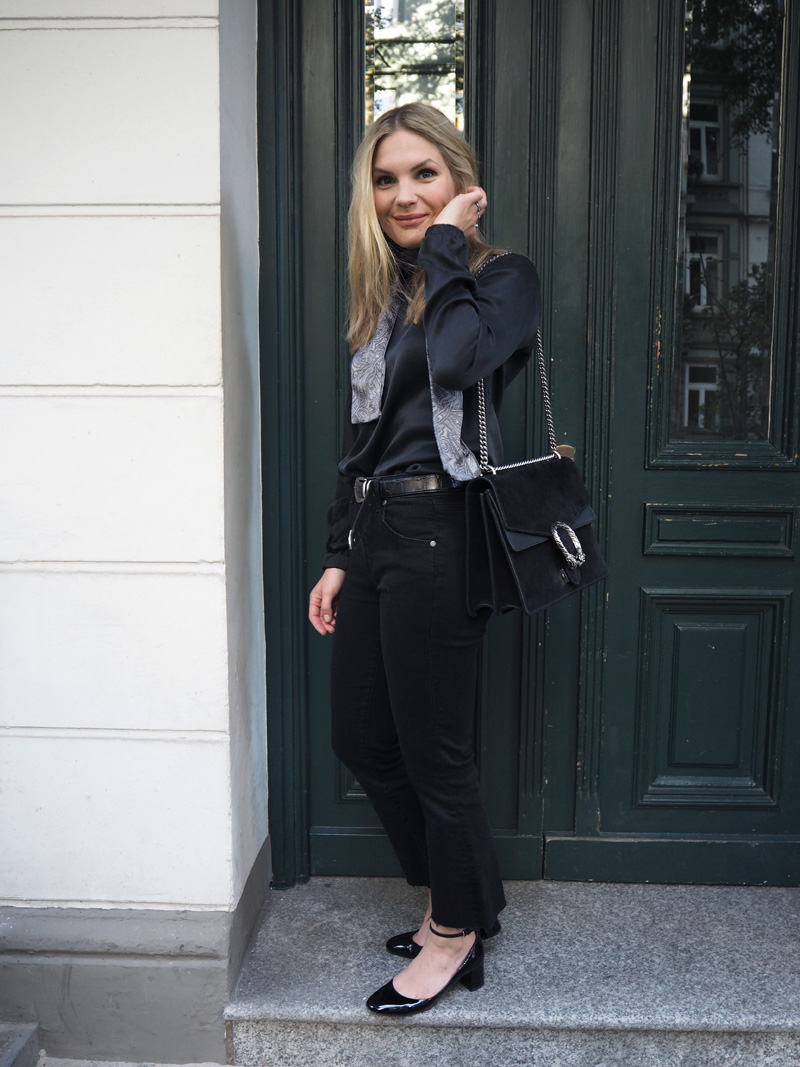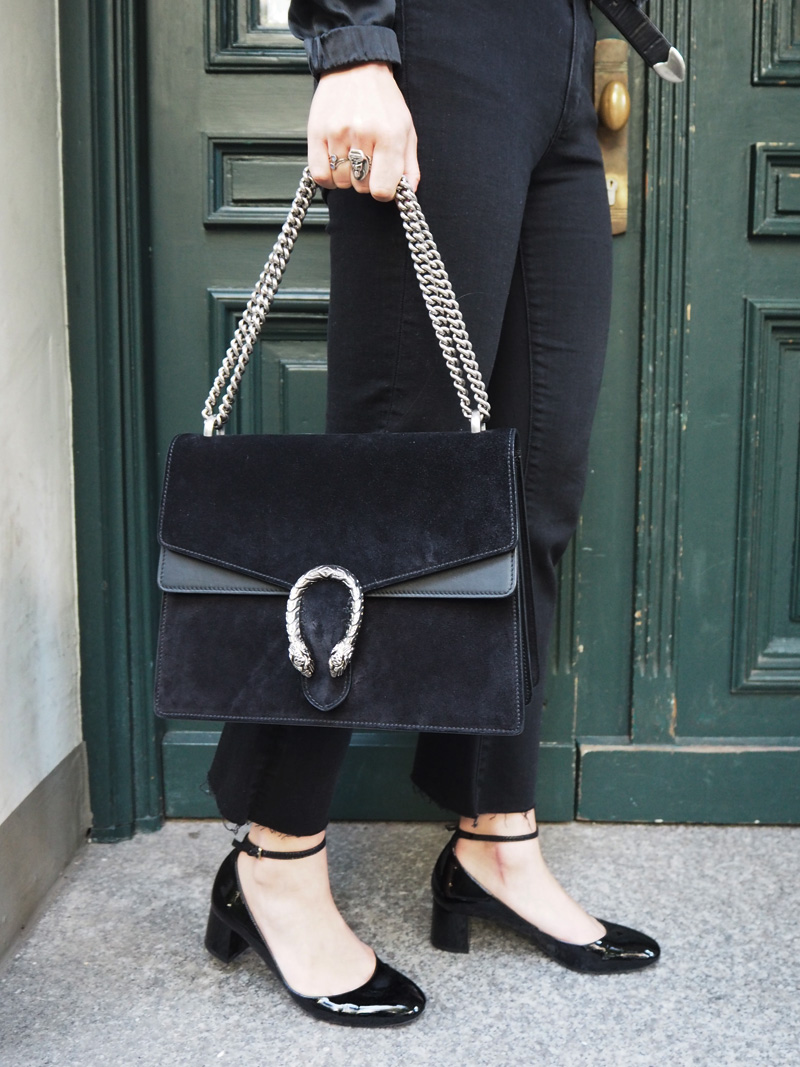 Gucci Dionysus bag via Vite EnVogue
Paige "Colette" crop flare jeans
Silk shirt by Jouur
Whistles pumps via Zalando
Vintage belt (similar here)