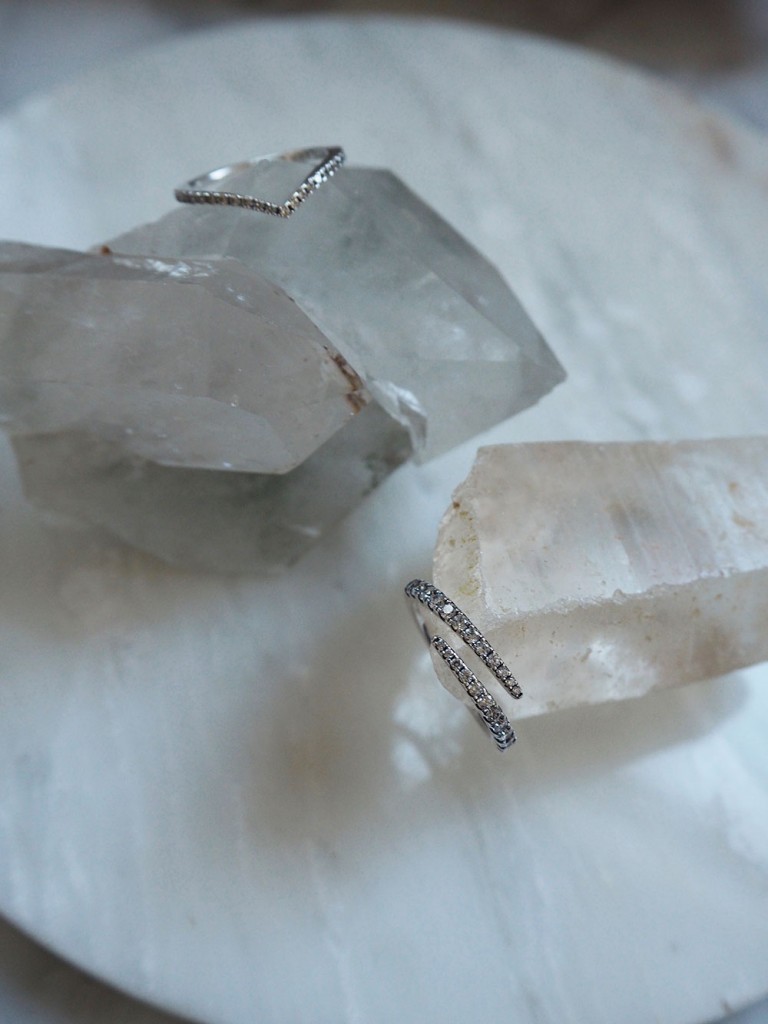 Where have the last months gone? The year is coming to an end and I am mentally stuck in early September … Well, instead of dedicating this post to Christmas baking, holiday preparations and Advent decorations (because I am not quite there yet), I'll just share some of the things I splurged on/ received as early Christmas gifts (always ready for that – haha!) or simply rediscovered and enjoy.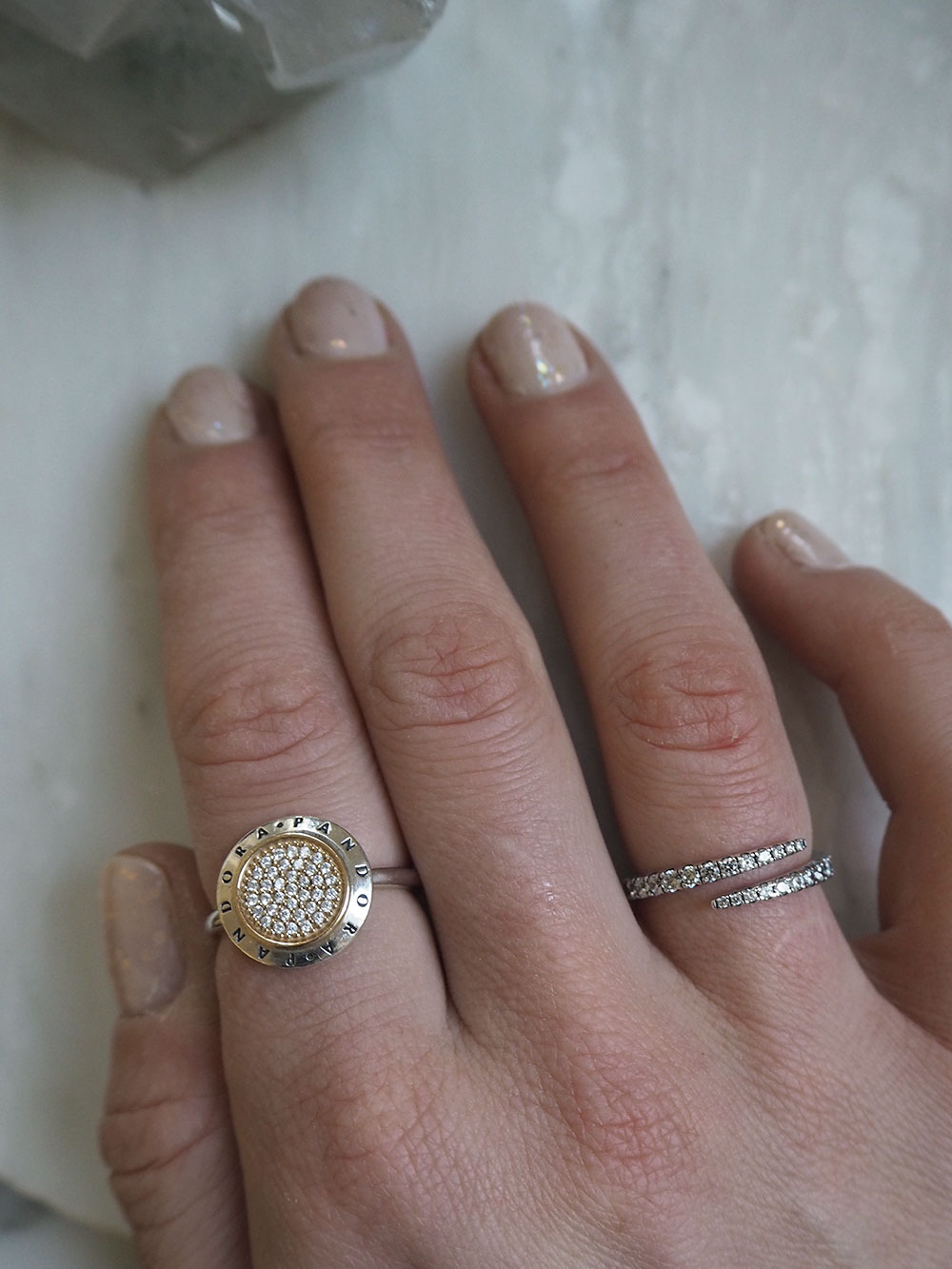 SPARKLING PANDORA RINGS
I'm a huge fan of the newest collection by PANDORA jewellery, which I had the pleasure to see at its press presentation in London. I immediately fell in love with several pieces – I absolutely love the sparkling, festive design of the autumn and winter collection! PANDORA very kindly gifted me my favourites, which I am now wearing every day (they are perfect rings for stacking and mixing with other designs): the "falling star ring" (love at first sight!), the "logo ring" (I love the mix between silver and gold!), and the "sparkling wish ring" (made for ring stacks!). Which one is going on your Christmas wishlist?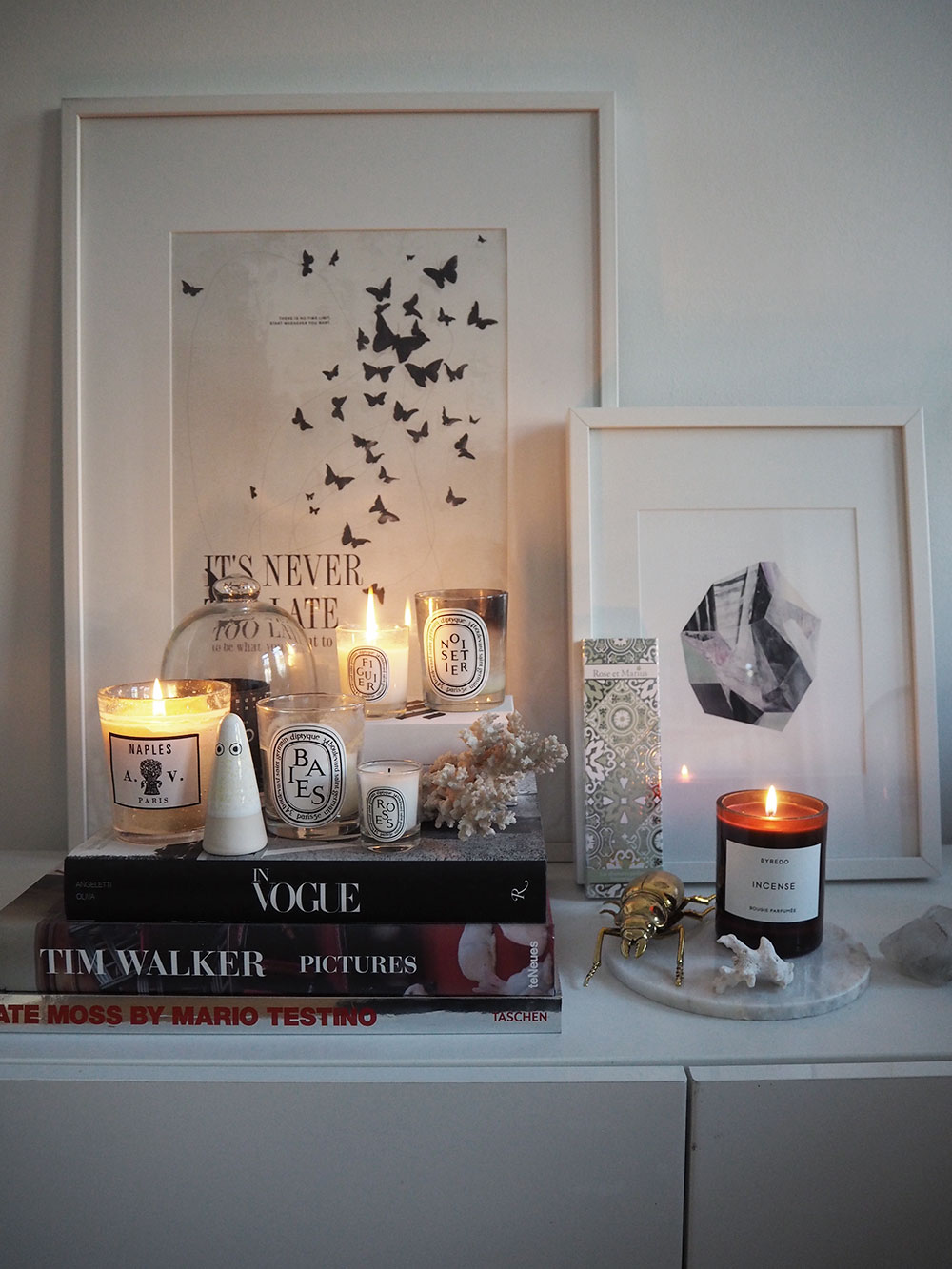 SCENTED CANDLES
What I love about autumn and early winter: It's finally time to light those scented candles again. They're the kind of luxury that really makes your home so much more cosy and smug – after all, scents play such an important role in our perception and memory, and you immediately feel comfortable in a place that smells nice. My favourite scents for winter: Diptyque "Figuier" and "Noisetier", Astier de Villatte "Naples" and – my newest addition – Byredo "Incense" (it's addictive!). … and, no, usually I wouldn't light all of them at once, it just looked nicer for the photo. 😉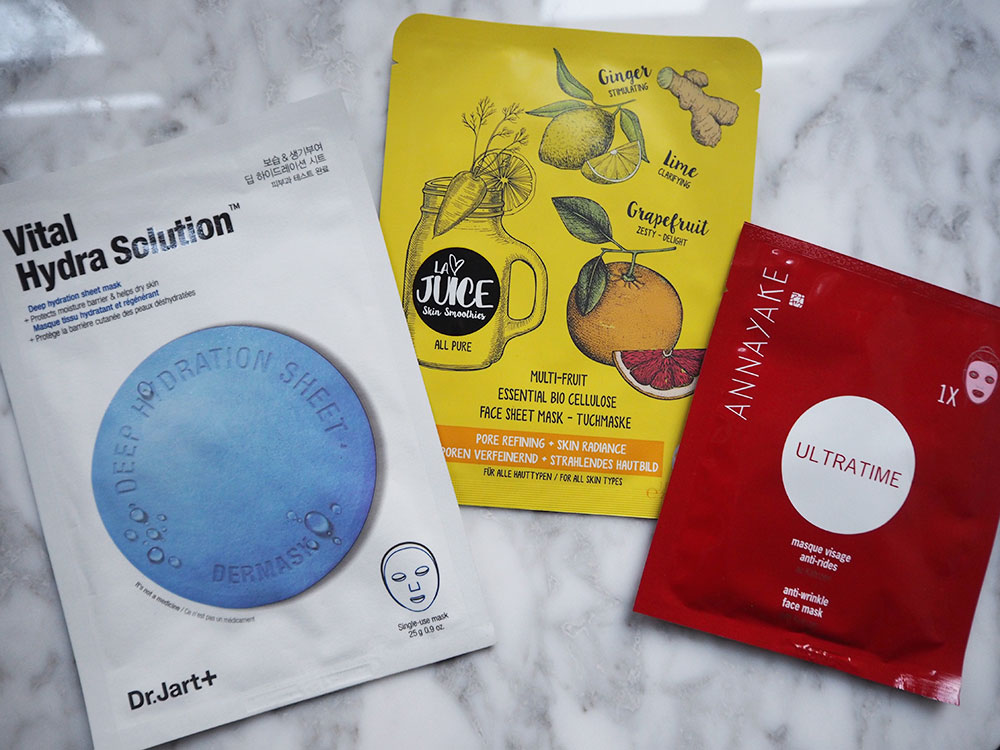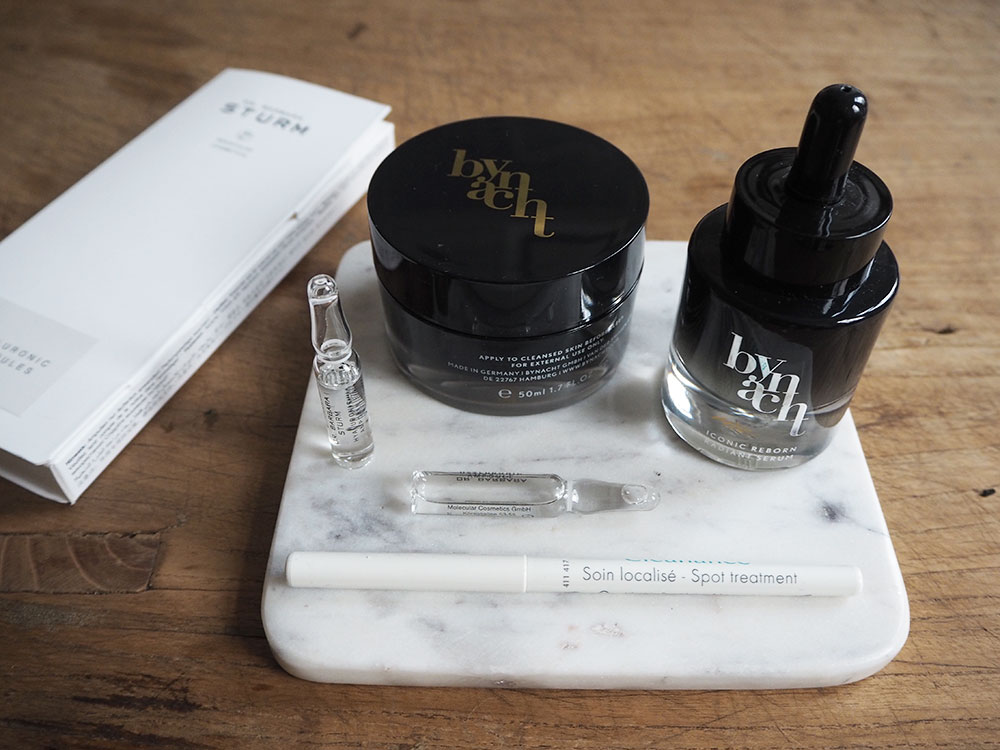 BEAUTY DISCOVERIES
 When it's getting colder and your skin has to cope with icy temperatures outdoors and dry, heated air indoors, it's time to indulge in some extra care. Over the last few weeks, I've been using sheet masks regularly (they're so great for travelling!). My favourites are the hydration masks by Dr. Jart (the blue and green one – both feel incredibly refreshing), La Juice, and Annayake (to smooth first lines). All of these are available via Douglas.de.
Currently I am using a very luxurious product, which I was kindly sent to try: the "Hyaluronic Ampoules" by Dr. Barbara Sturm. They come with a hefty price tag, but if you are looking for an effective anti-ageing treatment, you should give these little ampoules a try. They were made to "intensely moisturise and firm the skin" and they actually make your skin feel very refreshed, firm and smooth. I am already dreading the day my supplies come to an end.
Another German beauty brand I have newly discovered: By Nacht, which was only recently launched and which focuses on night care. By Nacht was created with the idea to use the night time to regenerate our skin with highly active ingredients. Since my skin tends to be very dry and in need of care, I am curious to try the serum and the anti-age cream.
And last but not least: a very clever product for litte spots: Avène's "Cleanance" anti-spot pen, which you can easily keep in your makeup bag and apply whenever a spot occurs. So handy!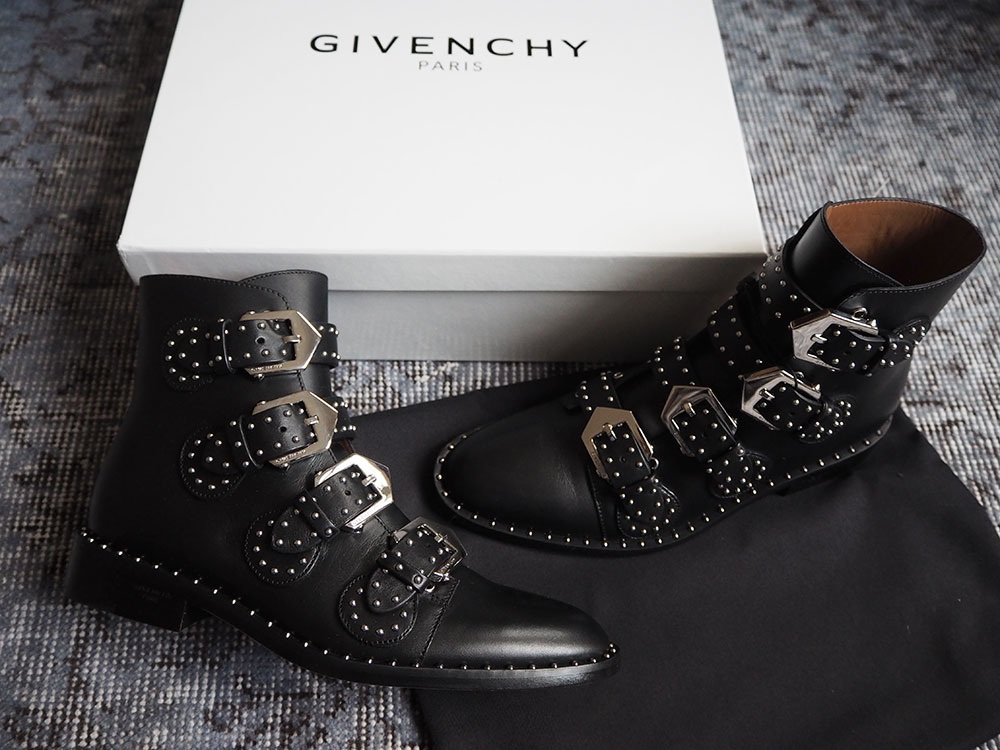 GIVENCHY BOOTS
I had been eyeing these Givenchy boots for a while (as usual, I needed some seasons to fall in love with an "it piece" …) and a few weeks ago, when I spotted the last pair in my size (the very common 38) online, I clicked the "order" button, just so I could try them on. I did try them on, absolutely loved them – and decided to return them nonetheless, because I couldn't justify spending so much money on shoes to myself. … Then, a few days after returning them, I actually found them at Vestiaire Collective, brand new, my size, only slightly less expensive. You can imagine the rest of the story. Welcome my new boots!
Advertising: this post contains products that I received as press samples