During January and February, these months when there isn't much going on, everybody is waiting for spring or enjoying a holiday in the tropics (why, o why haven't I booked a trip to Mexico?!), you need to find little ways to brighten up your everyday life. Maybe a new hobby, workout (Hello, New Year's resolutions!), daily routine, or little treats. I've certainly found some things that put a smile on my face:
GUCCI SUPER MINI DIONYSUS & CARRERA SUNGLASSES
Maybe you've spotted the above super mini bag by Gucci and sunnies by Carrera in my previous posts. Yes, sometimes (very often) a new special accessory can certainly help to make old outfits feel shiny and new. Especially when you're feeling the winter blues.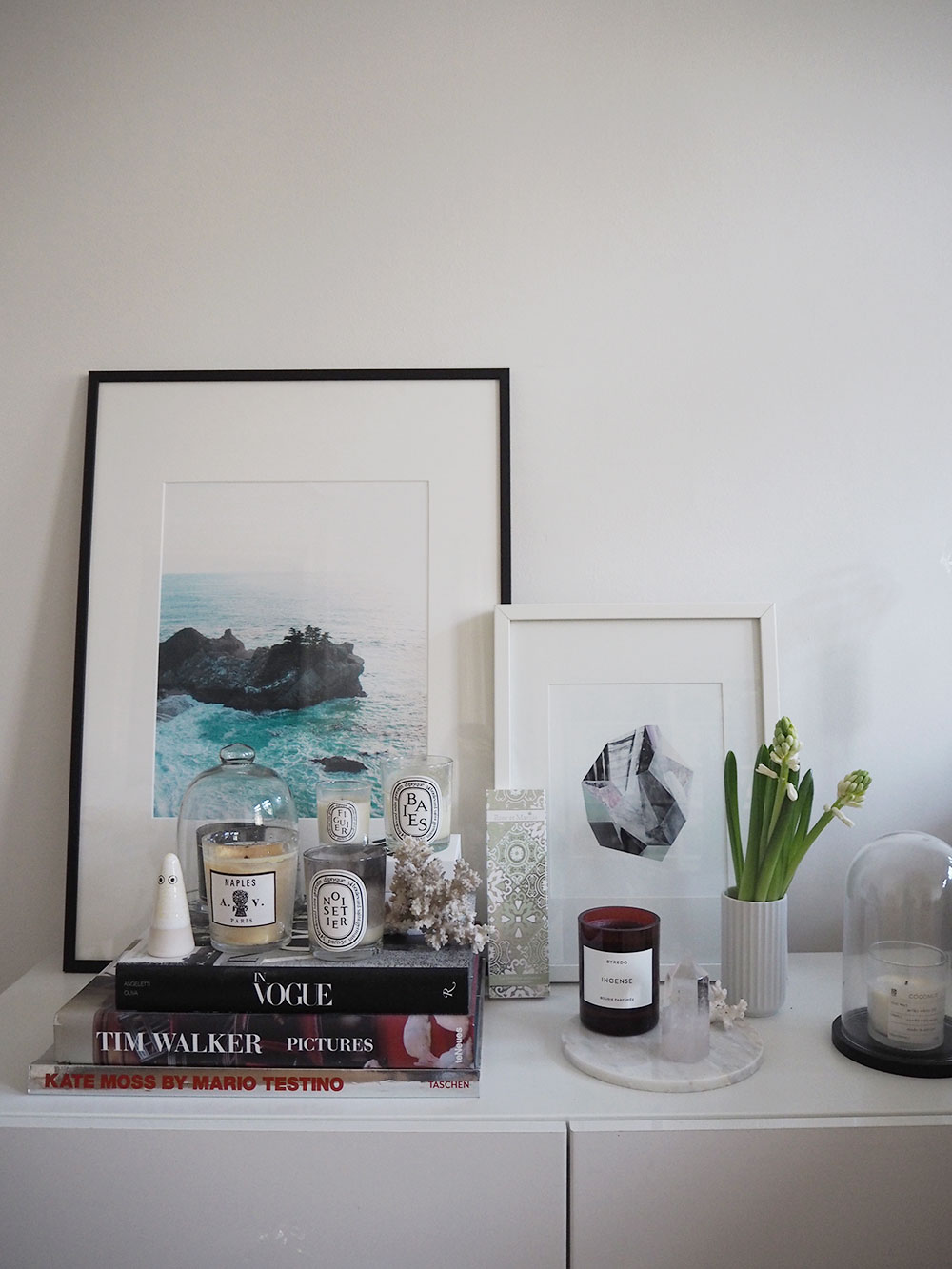 INTERIOR FAVOURITES
I found this photo print of McWay Falls at Big Sur in California via Society6 and I love that it always reminds me of our magical road trip down the Californian coast.
My sister gave me this beautiful quartz when I was feeling low – and even though I'm not really a believer in the healing powers of crystals, it still makes me enormously happy whenever I look at it or touch it. (So, who knows, maybe it has special powers after all …)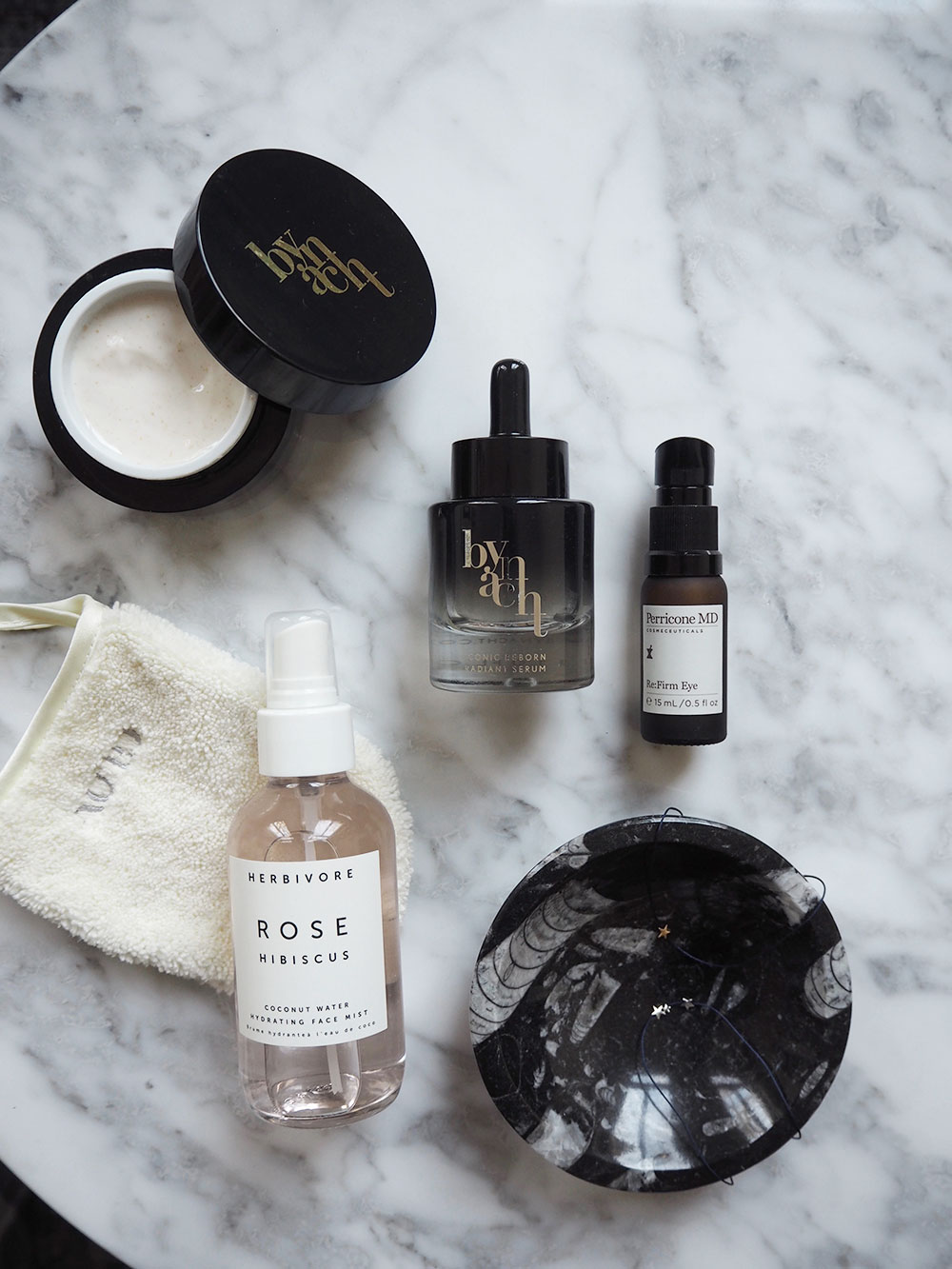 FACE CARE FAVOURITES
I've already written about By Nacht in November, when I started using their face serum and night cream. And I must say: it honestly feels very nourishing and my skin has been looking a lot better during the last couple of weeks. It comes with a hefty price tag, but it actually works wonders! I've been using it with Perricone MD's "re:firm" eye cream (via Niche Beauty), another product which works super effectively against wrinkles and dry skin. Especially during winter I couldn't miss a nurturing eye cream!
The "Coconut water face mist" by Herbivore Botanicals had been on my beauty wishlist for ages – I'm a sucker for anything coconut and for face mists! It feels so refreshing! I use it in the morning and after workouts. I found this one via Niche Beauty, too.
A beauty product I have rediscovered: Glov, which removes make-up (even my black liquid eyeliner and the tons of mascara I use) with nothing but water. And all you need to clean it is soap. It's amazing for travels!
The little star bracelets in the bowls are by Nives.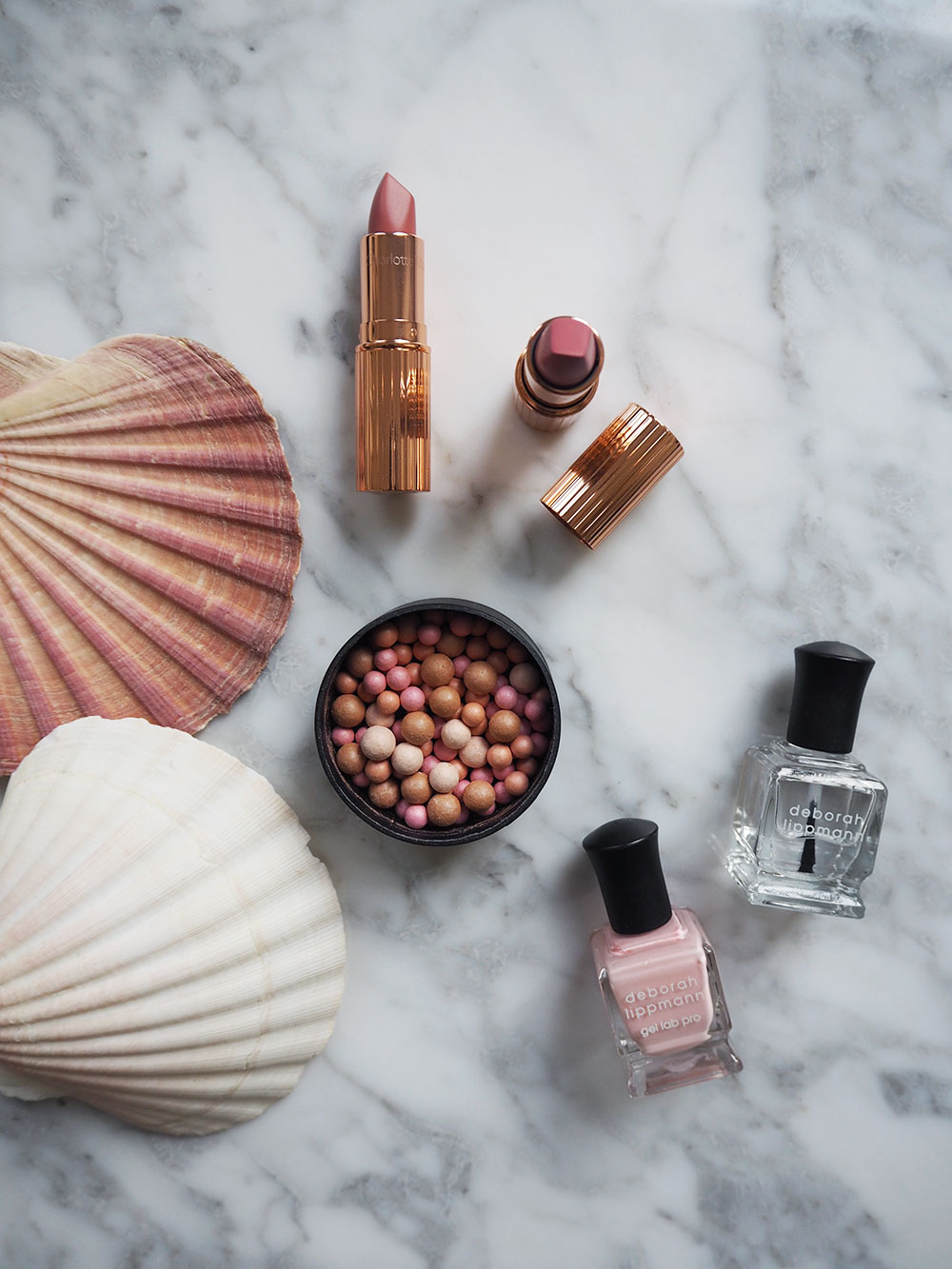 MAKE-UP FAVOURITES
This month, I found the perfect shades of "nude" lipsticks. They're the matte lipsticks "Miss Kensington" and "Between the sheets" by Charlotte Tilbury. They're ideal for an everyday make-up look – like my own lip colour but better. It seems like they are sold out online but maybe you can still get them at a Charlotte Tilbury counter.
Two more wonderful everyday products: "Cake by the ocean" by Deborah Lippmann (the best shade of light pink!) and their "Addicted to speed" top coat.
As you might know, I love products which look amazing, have a beautiful packaging and also work really well (looks are nice, but function is even more important). Douglas' "Pearls Harmony" blush pearls tick both boxes – they're very pretty and they give your cheeks an amazing healthy glow.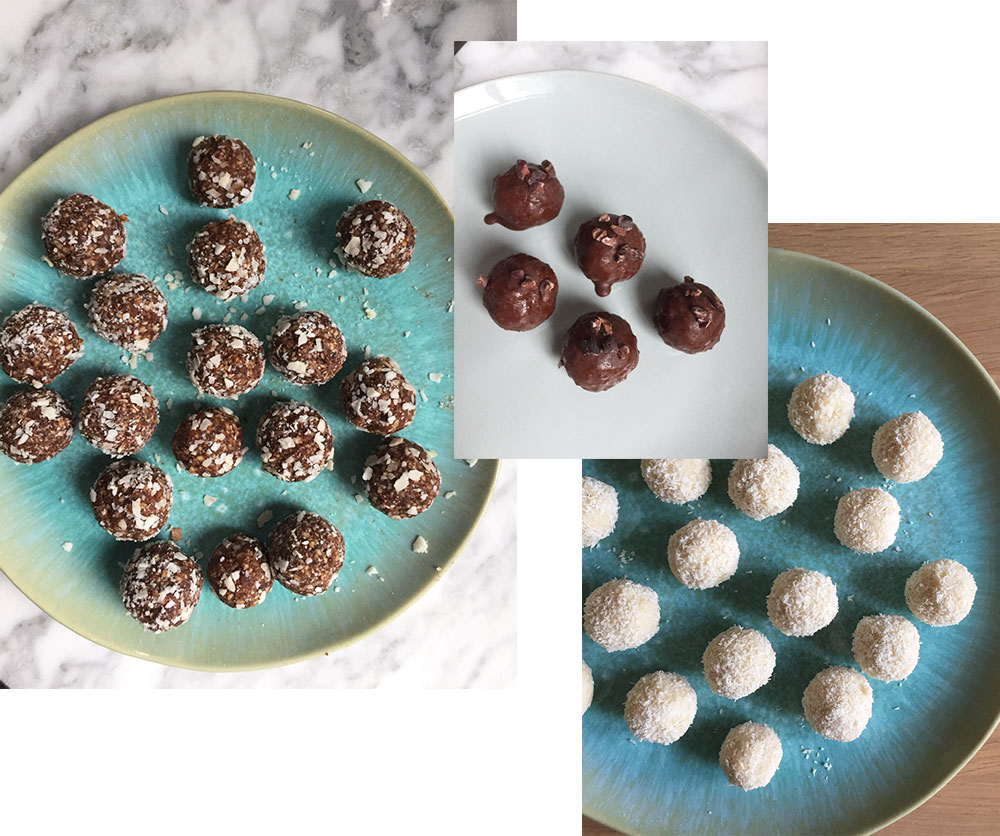 VEGAN HEALTHY ENERGY BALLS
Sometimes I find it very relaxing to spend time in the kitchen and to prepare something delicious and healthy for me. During the last weeks, I've tried several recipes for vegan, healthy energy balls (ideal healthy snacks in the afternoon or before workouts!).
I made these almond energy balls, these easy vegan chocolate truffles, and coconut balls by Eat Like Eve. Yummy!
Advertising: this post contains products that I received as press samples