Hotels which are not only beautiful, creative and individual, but also sustainable and eco-friendly are the best kind of hotels, if you ask me. We all want to see and explore the world but at the same time we are worried about its protection – and, at the end of the day, sustainable tourism is the only way to do it.
Fivelements in the South of Ubud is an amazing, tranquil place, which achieves all of the above. The eco-conscious hotel focusses on Balinese healing, vegan and raw food, as well as meditation and wellness rituals. I decided to end my Bali holiday in this hotel to unwind, read, enjoy the vegan cuisine and to recharge my batteries.
The food was some of the best vegan food I have ever tasted. It was so fresh, varied, surprising and super delicious! From smoothie bowls and juices in the morning to Indonesian and international dishes to raw chocolates and desserts. The hotel treated me to a three-course tasting lunch, which is a great and very delicious way to get to know the hotel's cuisine, and to a Fivelements Sakti Ritual, a wellness treatment, which I highly recommend: a deep muscle relaxation body massage, followed by a sea salt body exfoliation infused with basil and lemongrass, and toped off with a wonderful bath. I enjoyed it so much and felt incredibly relaxed afterwards!
I spent my days swimming, reading by the pool, wandering around the beautiful garden, watching an Agni Hotra fire ritual, … and looking forward to dinner.
And if you feel ready to return to the busy buzz of Ubud, there's a free shuttle into town three times a day.
Read more about my Bali experience here!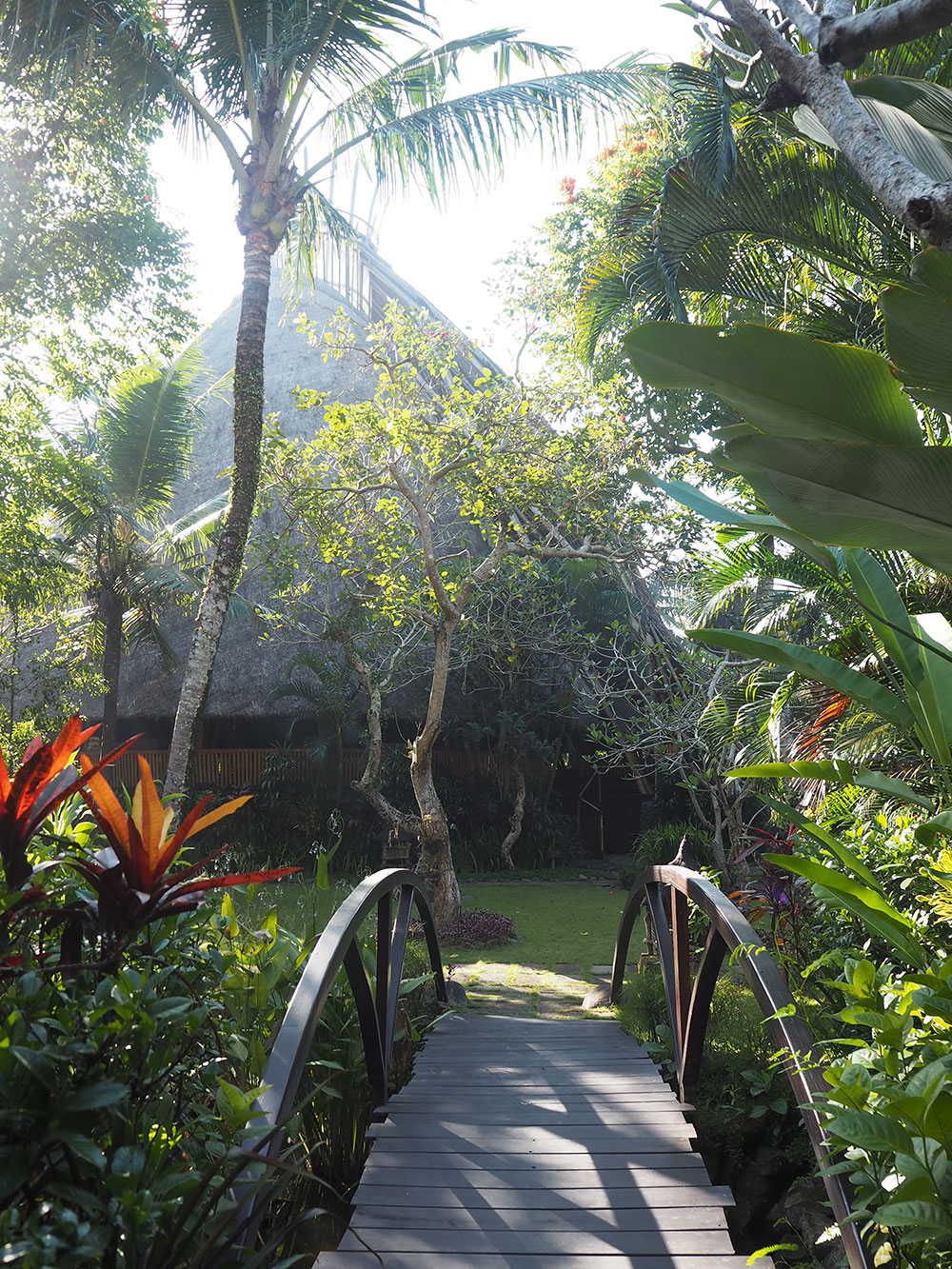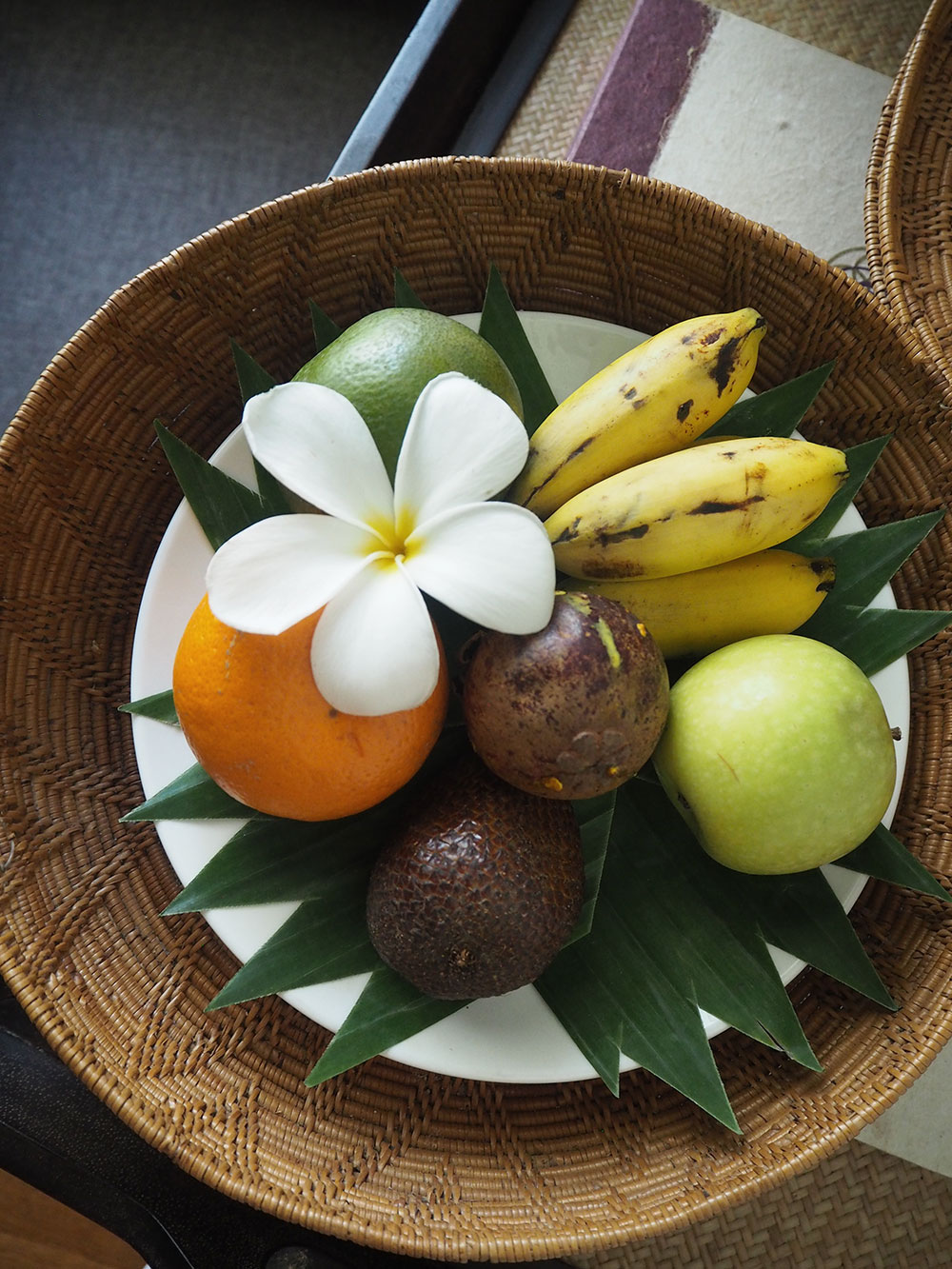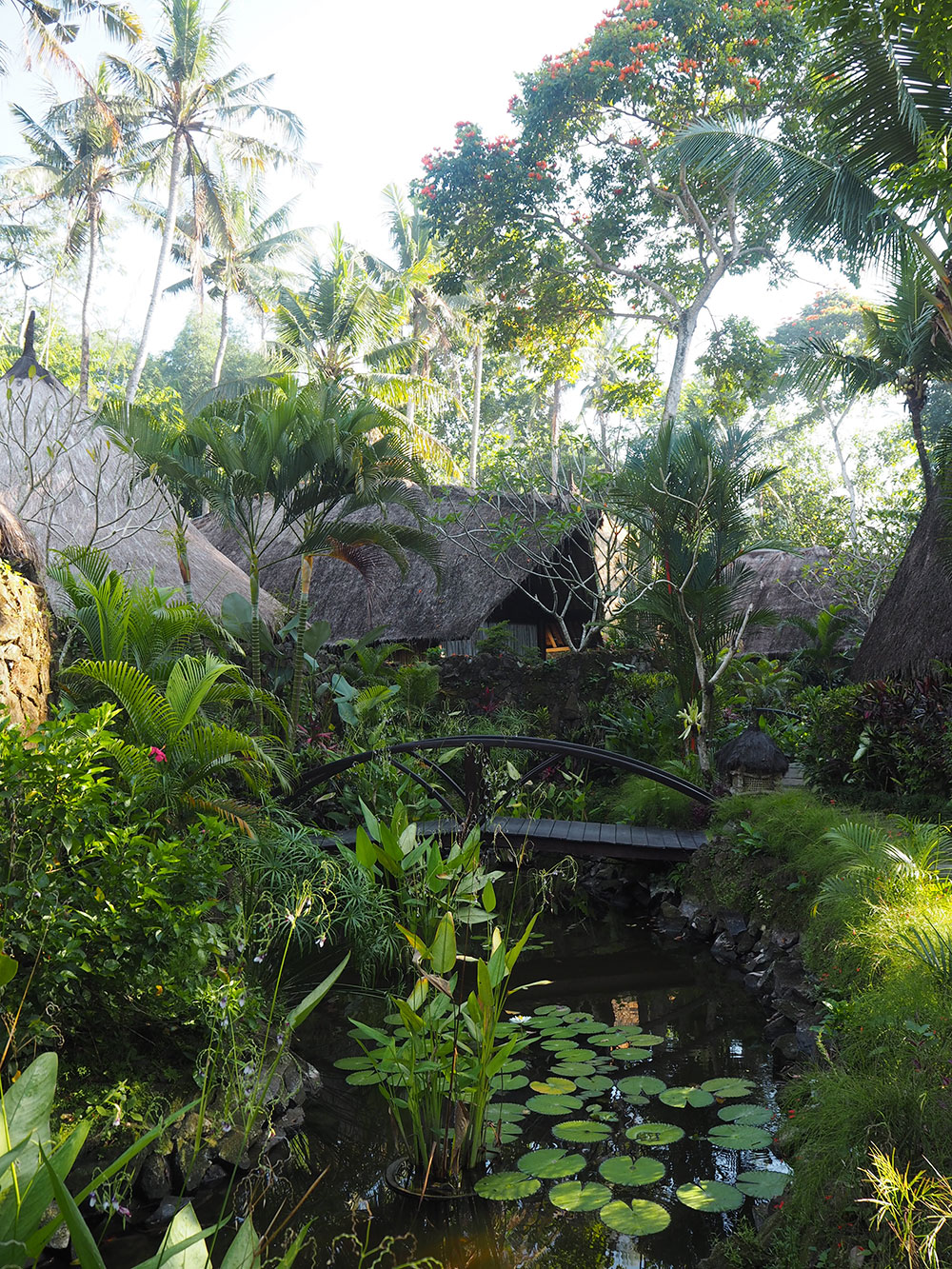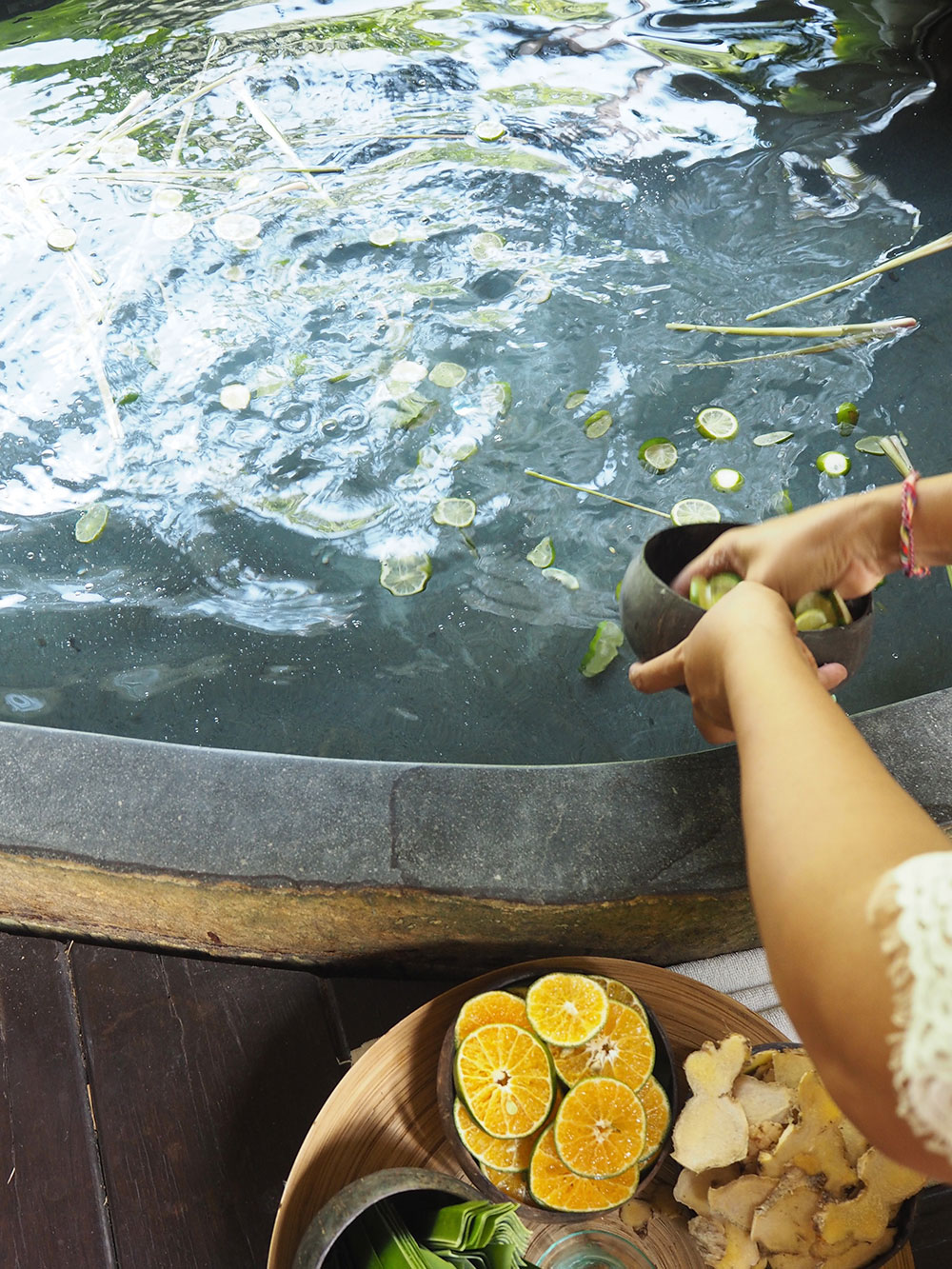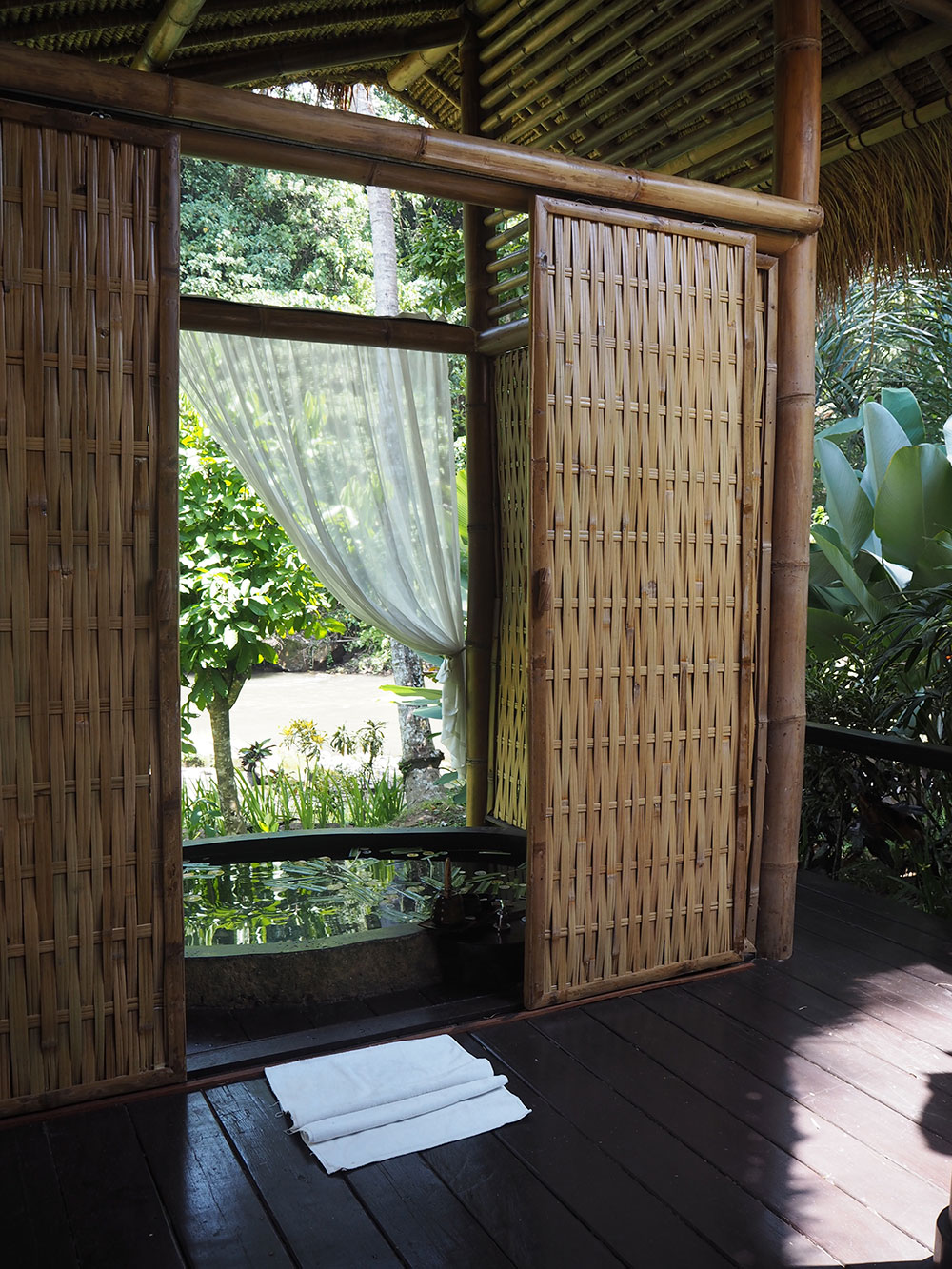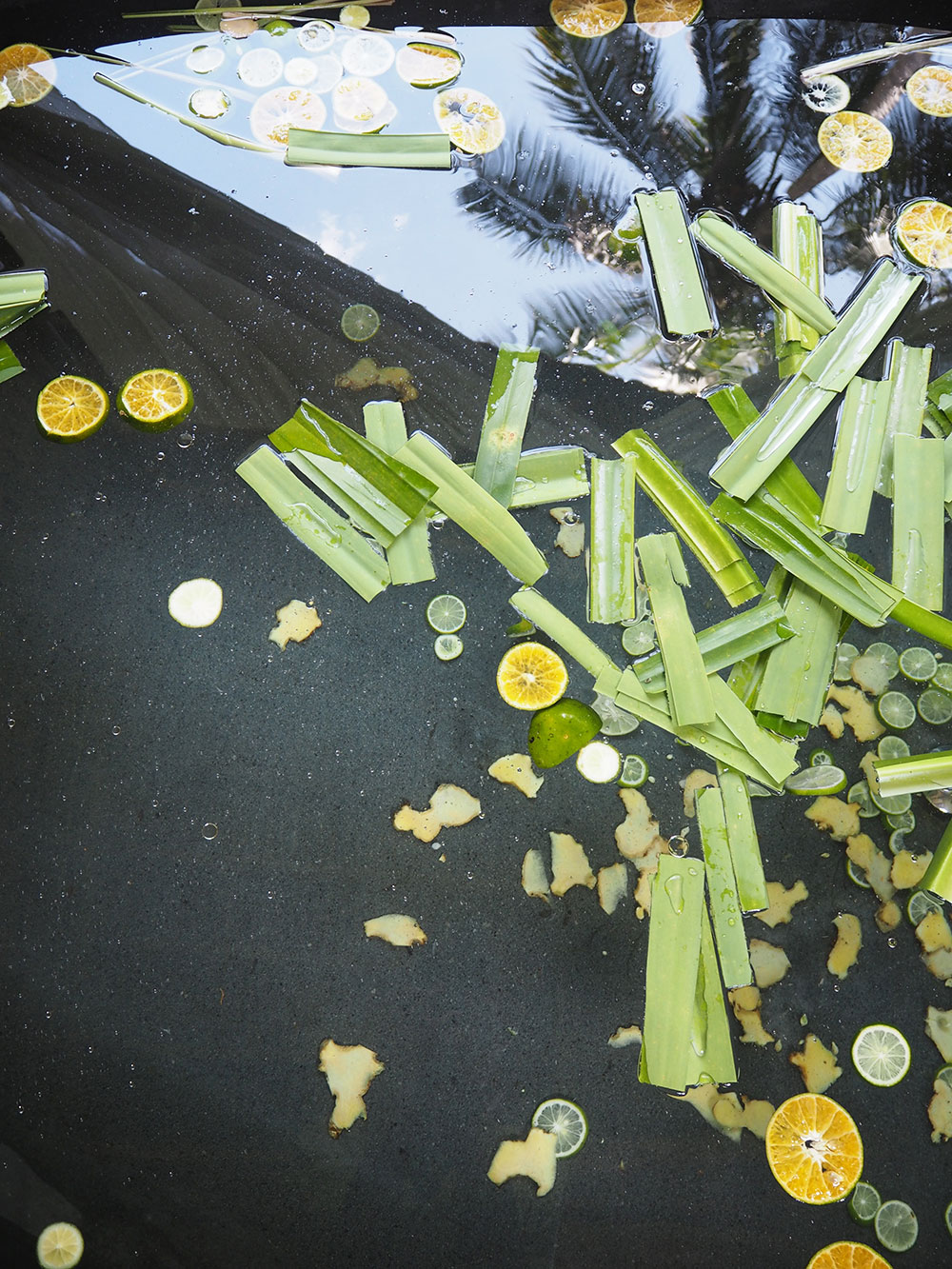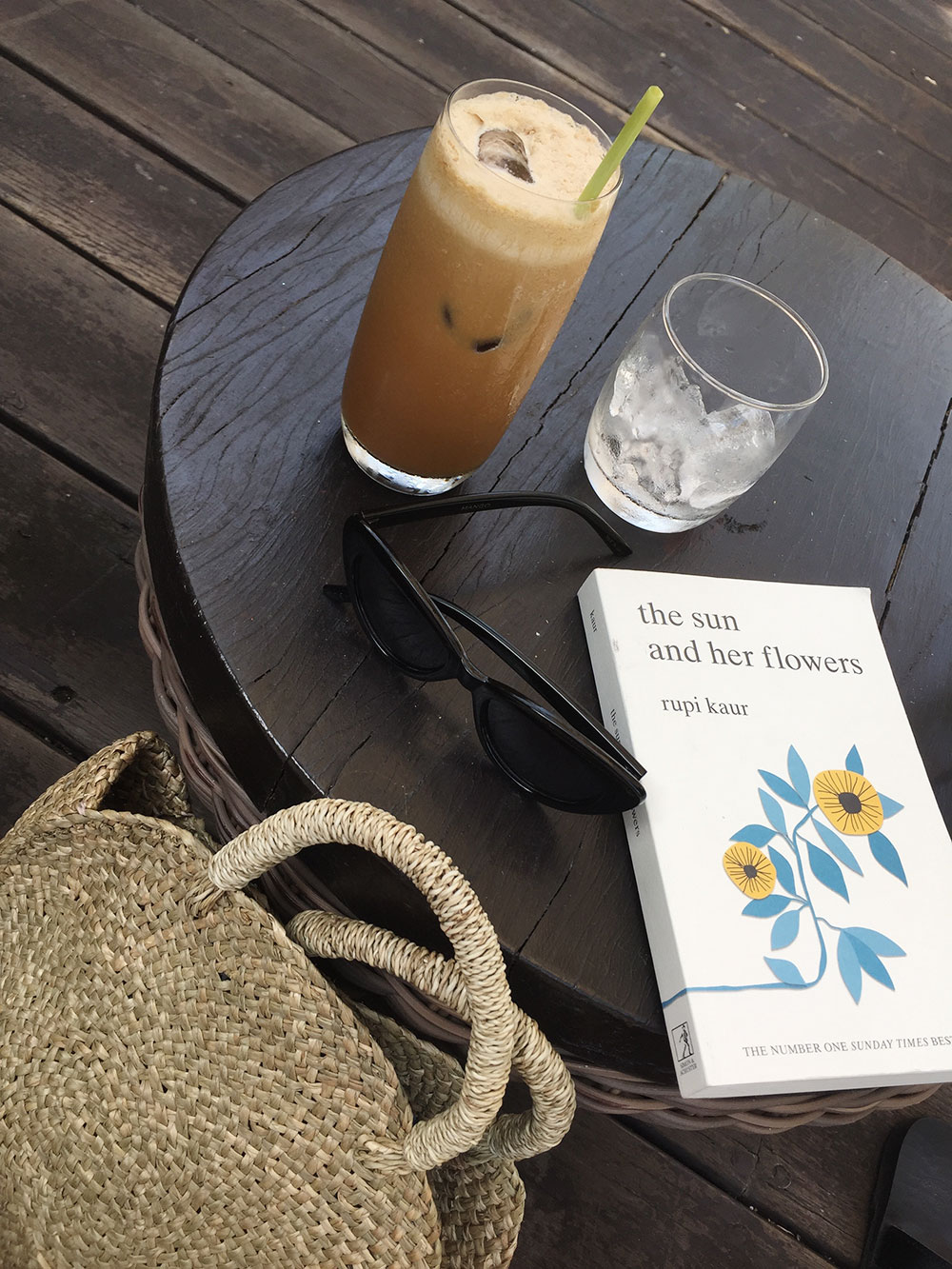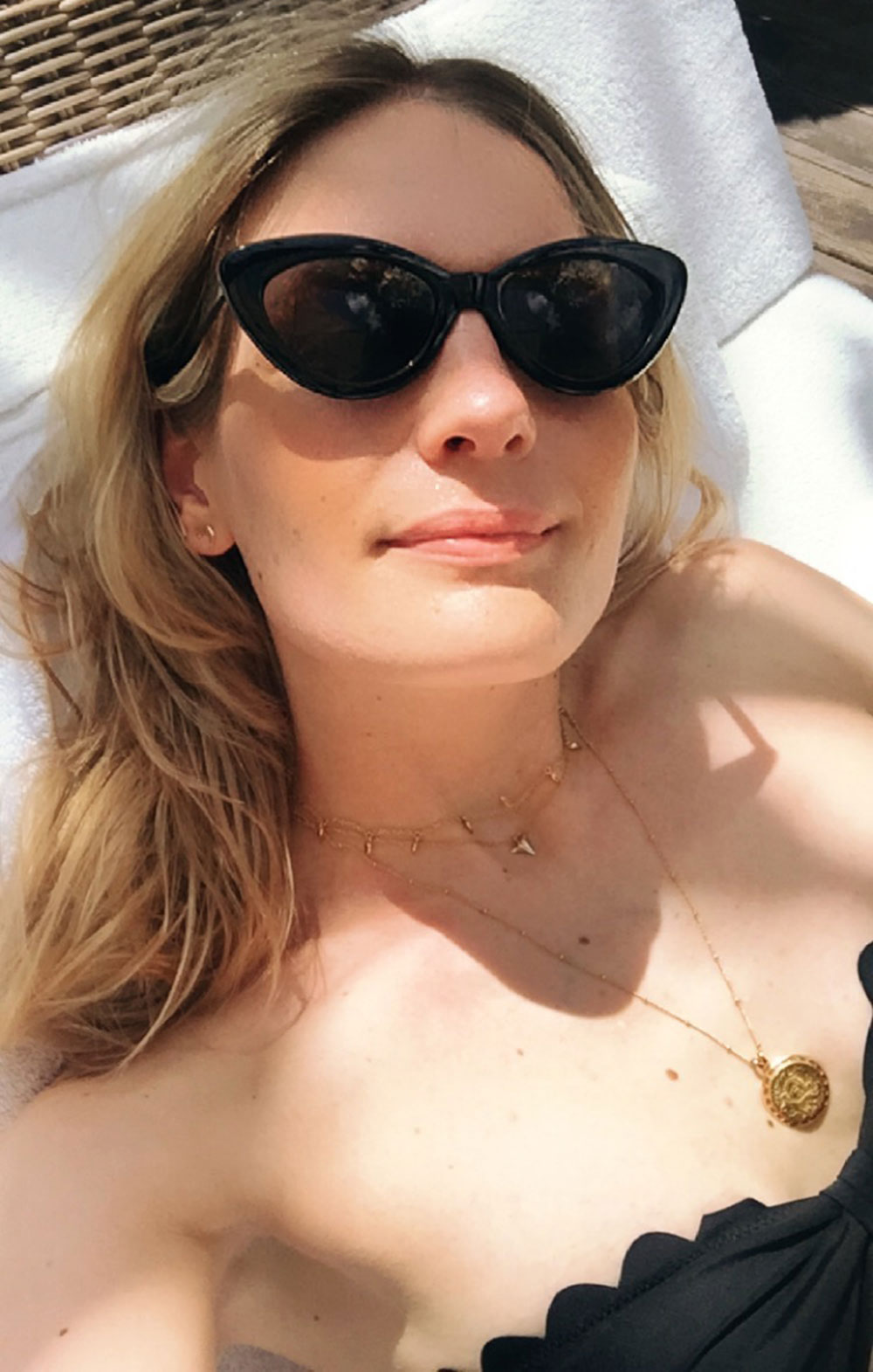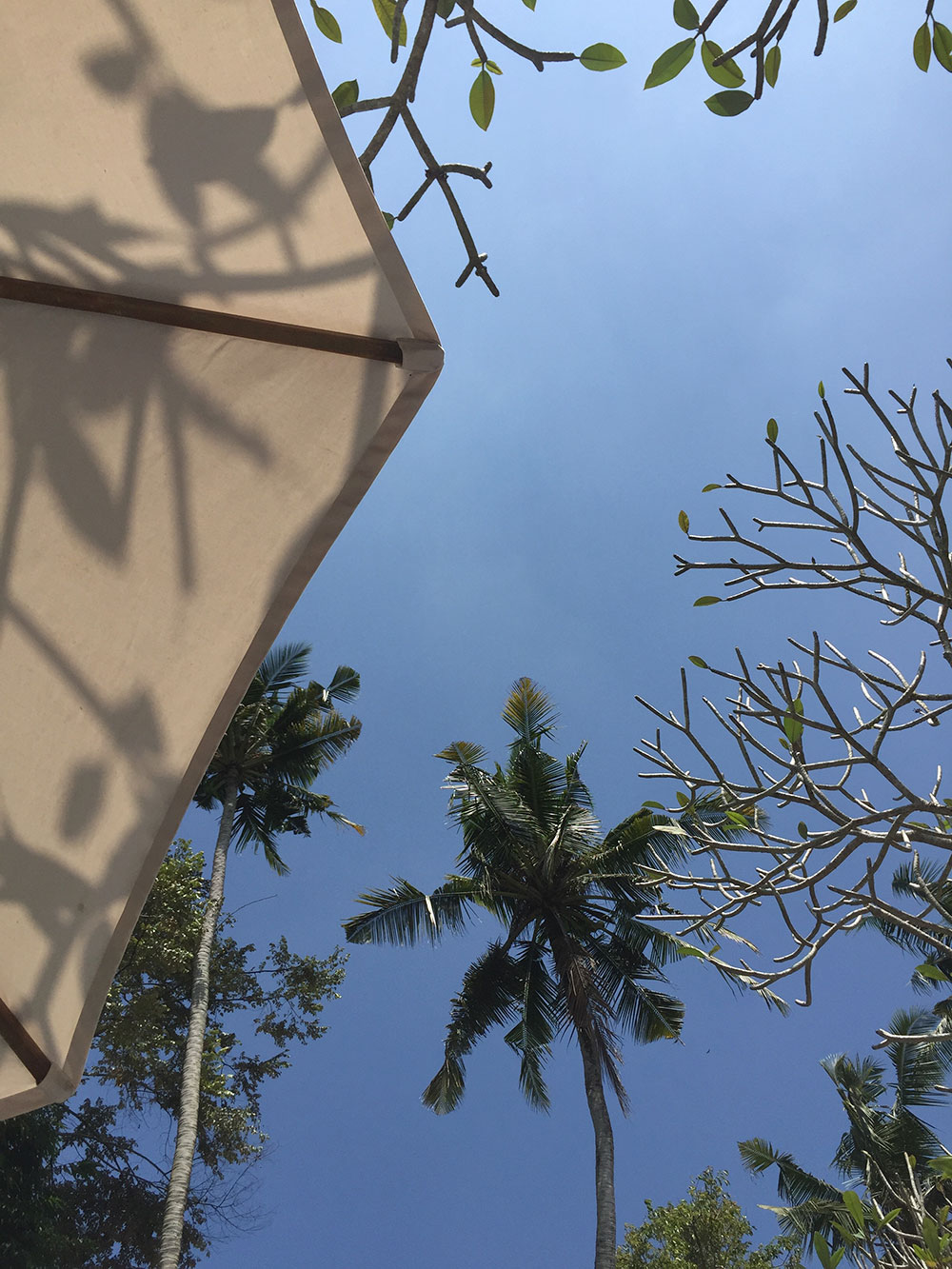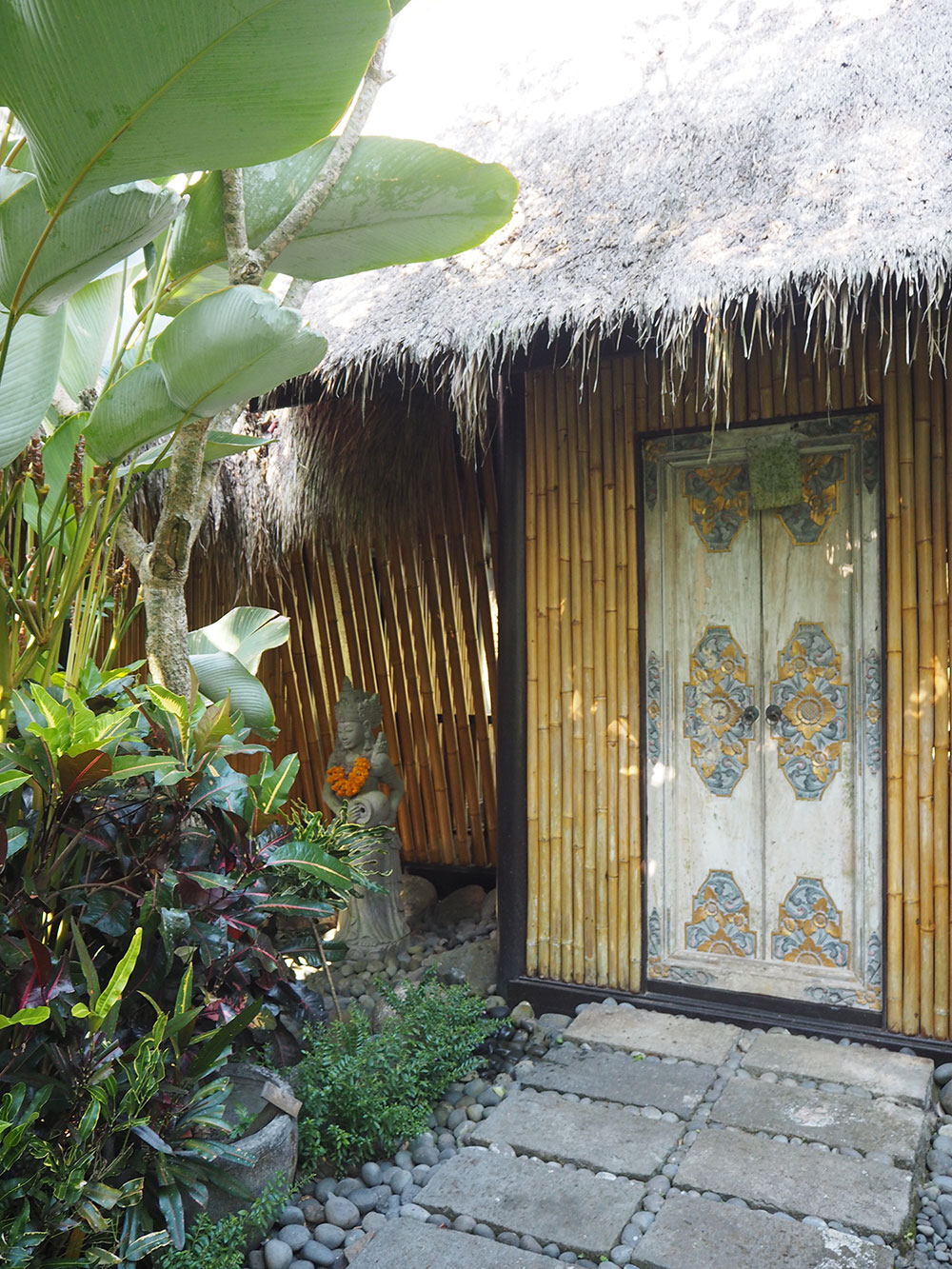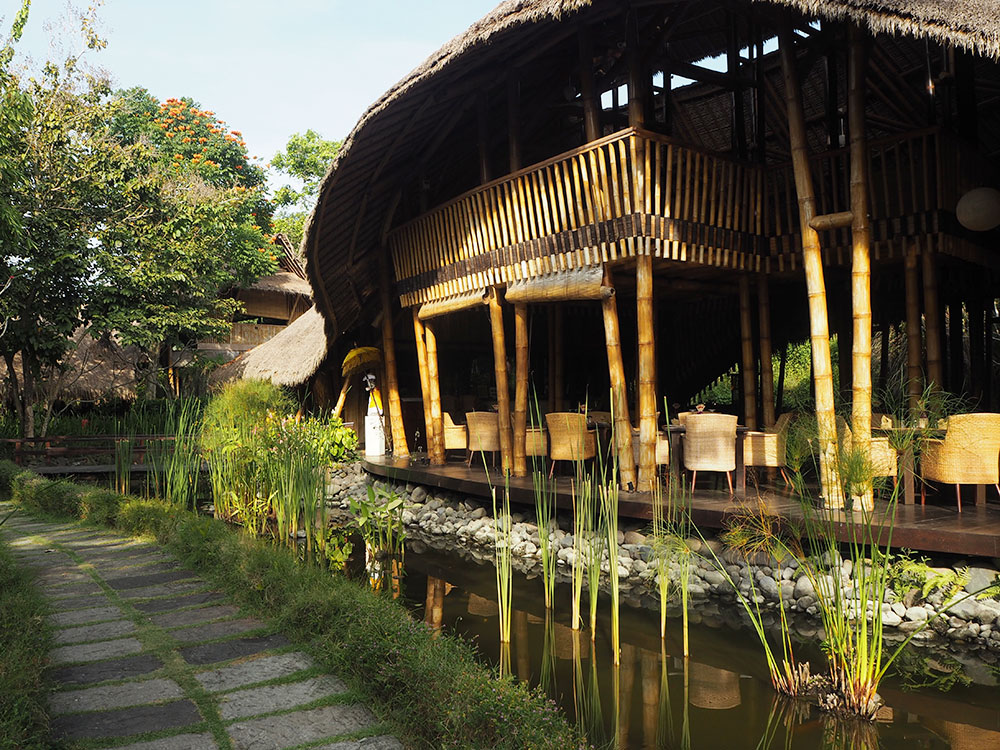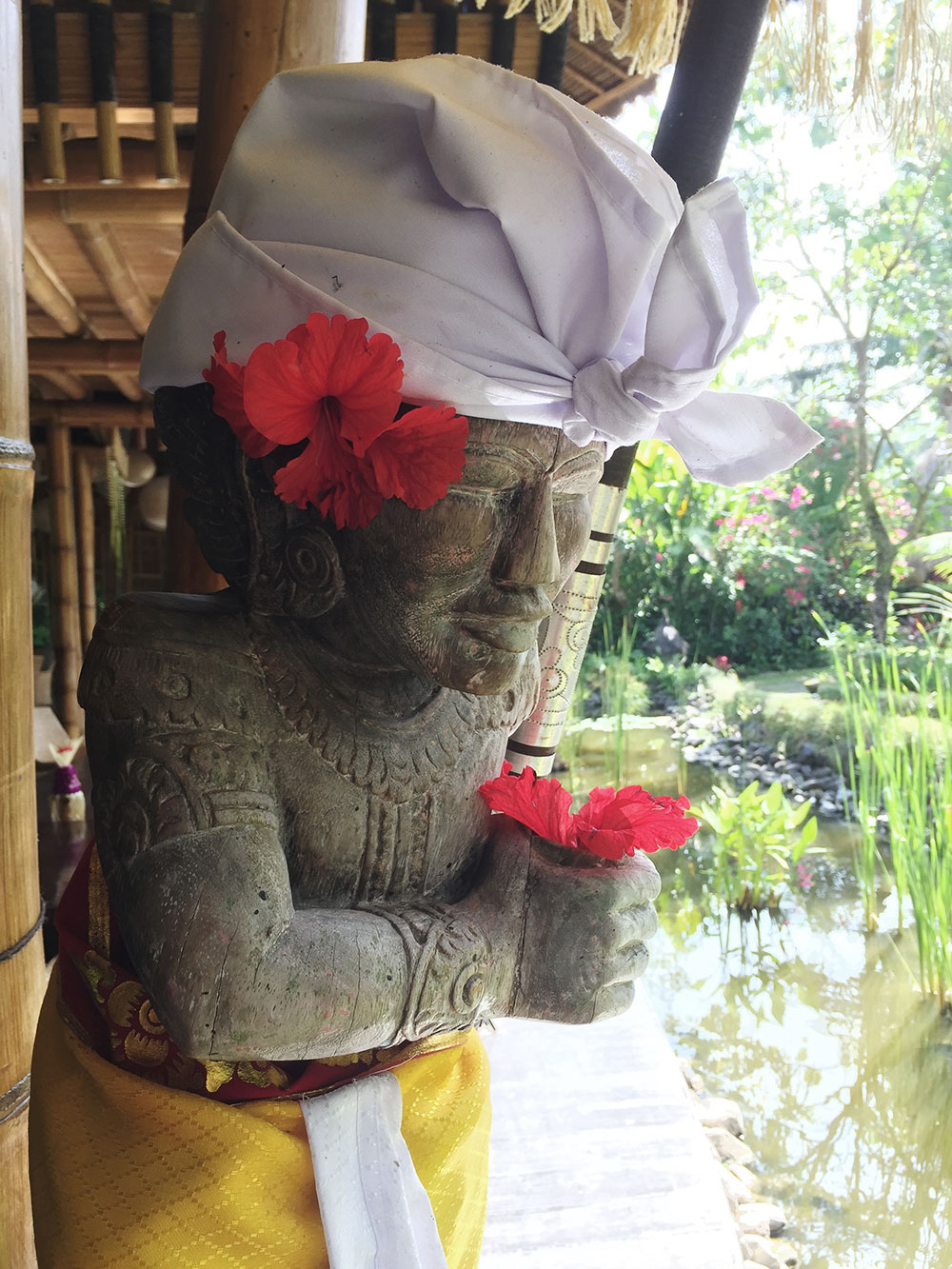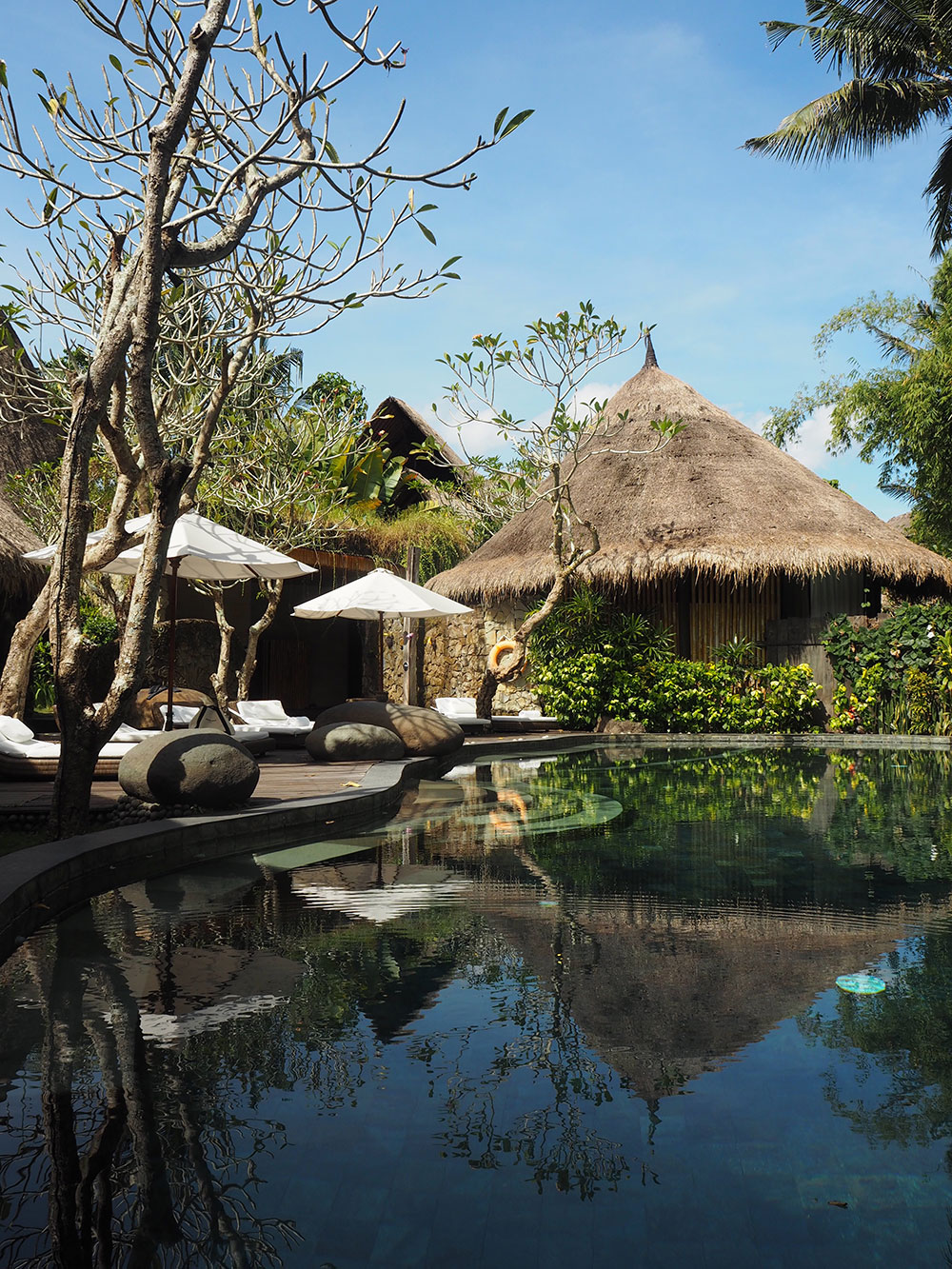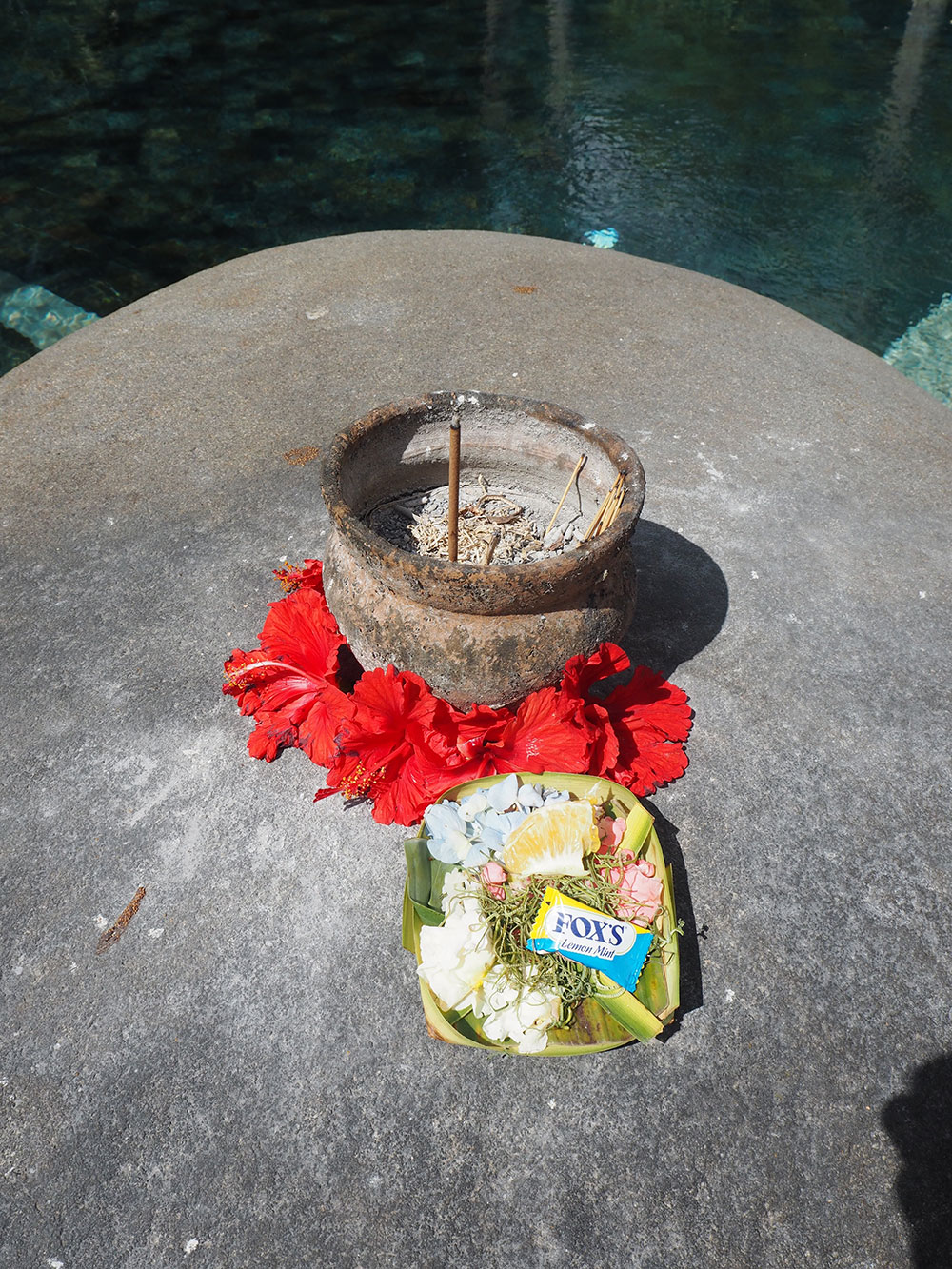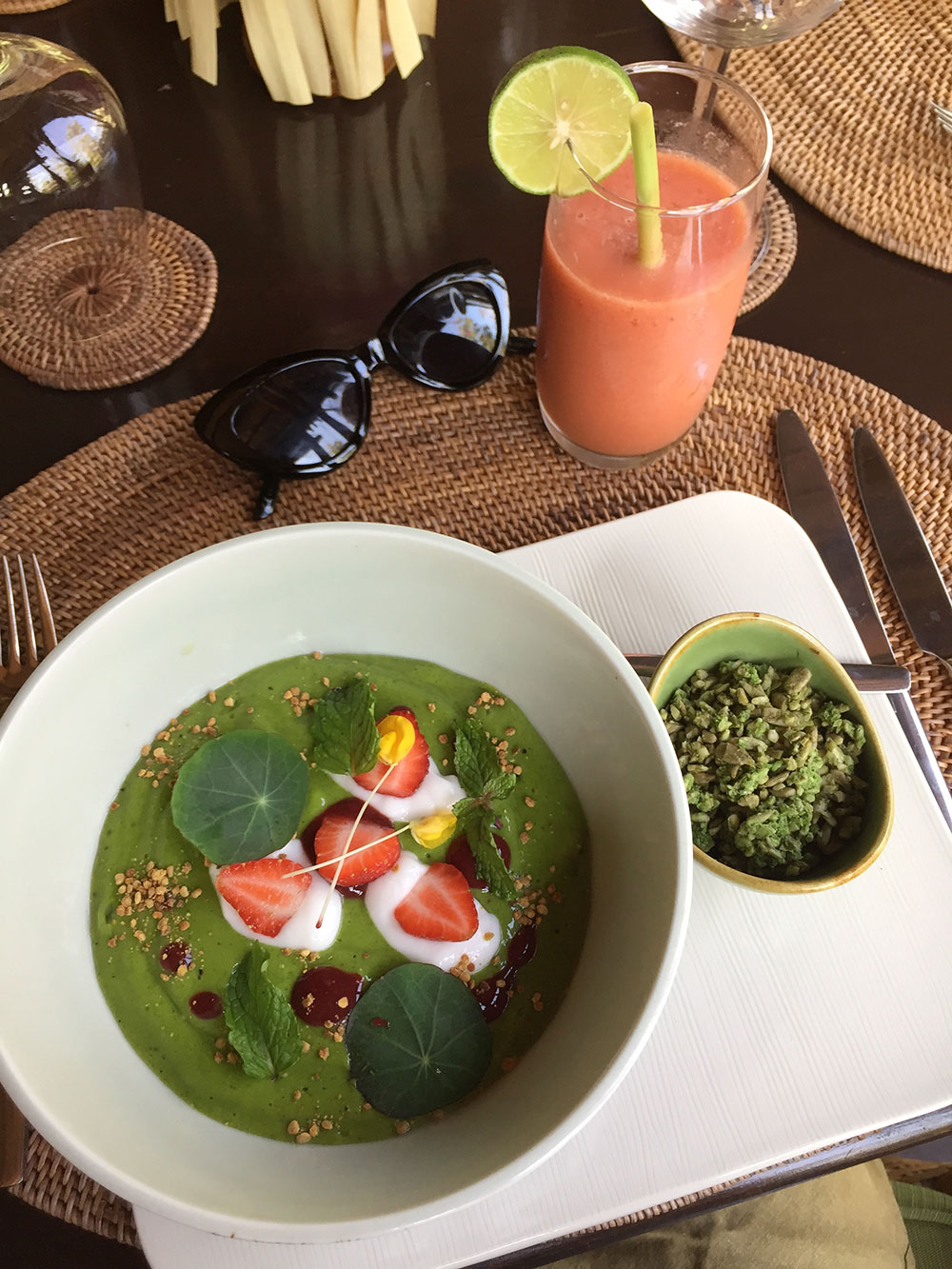 Thank you to Fivelements for this wonderful stay