Bali had been on my travel list for years and when I eventually flew the roughly 18 hours to the Indonesian island, I had heard and read so much about it that I did not really know what to expect anymore. Yoga, surfing, nature tracks, parties, … Bali is popular for many things and attracts all kinds of tourists. I intentionally did not make too many plans before going. I was mainly looking for relaxation and it was the first holiday on my own since my trip around Japan in 2005.
I started in Ubud, then spent for nights in Canggu and ended my trip in a beautiful eco resort in the South of Ubud (which I'll tell you all about in my next Bali post). Here are some things I learned about Bali: Balinese people are very friendly and kind. It is an island where five religions co-exist peacefully (Hinduism, Islam, Buddhism, Protestantism and Catholicism – of which Hinduism is the dominant religion). Most locals on Bali are still farmers and the average income is between 150 and 200 USD per month, but as a tourist you can stay in the most luxurious hotels (if you choose to do so), you can find fine-dining-restaurants, hip cafés and beautiful boutiques which resemble those in L.A. or Paris … it's fair to say that the island is full of contrasts.
There are rice fields, beautiful beaches, a lot of jungles, mountains, waterfalls, a volcano … and a lot of environmental and political problems as well. Plastic pollution (obviously a global problem but it always becomes more apparent in places without proper waste disposal), jam-packed streets with far too many scooters and cars (more than 4 million tourists every year, including me, contribute to the problem), a lack of animal protection, corrupt politicians, … Bali was one of these places which gave me a lot to think about.
Nevertheless, I'd like to share some of the things I did, saw – and ate.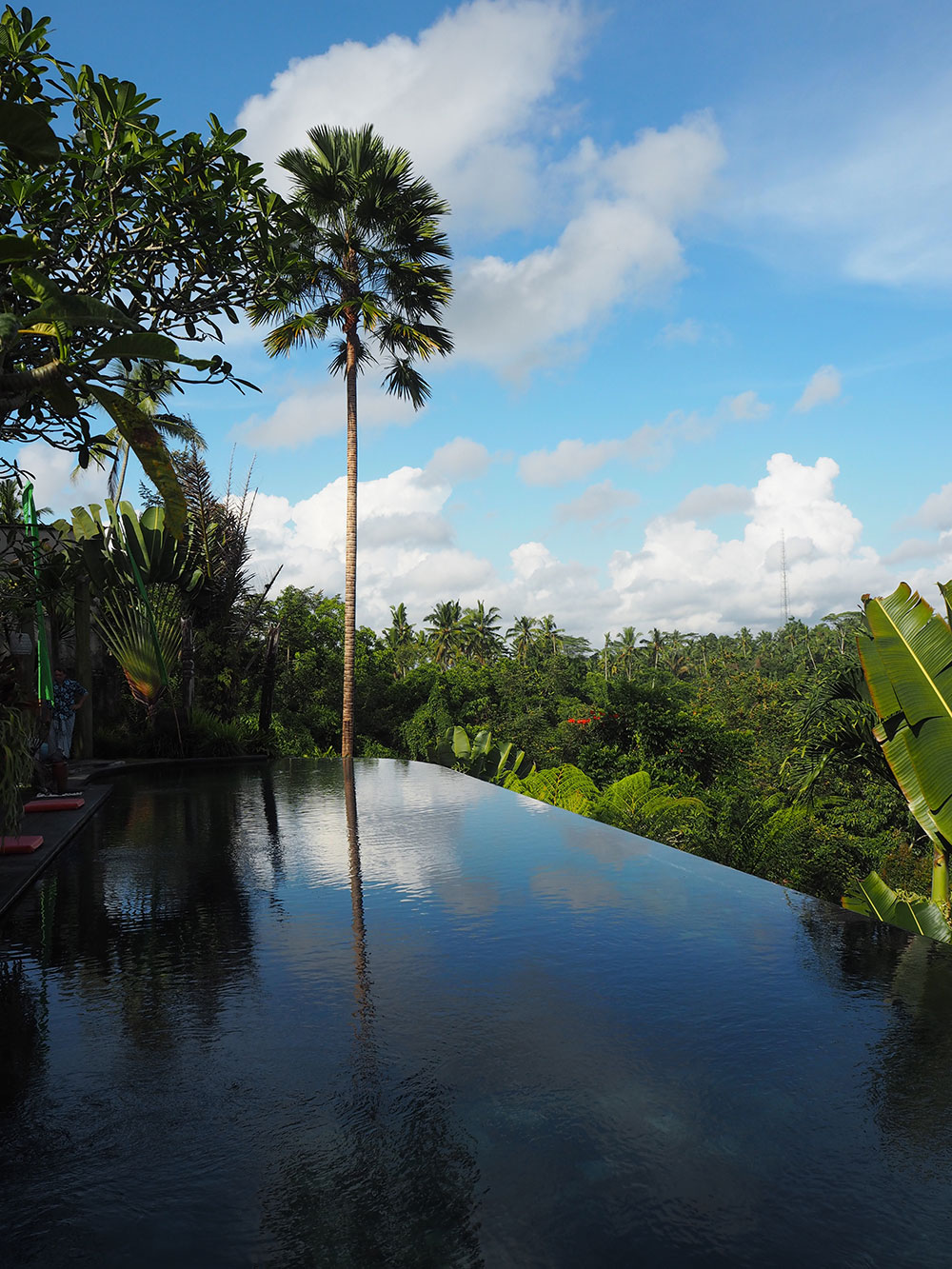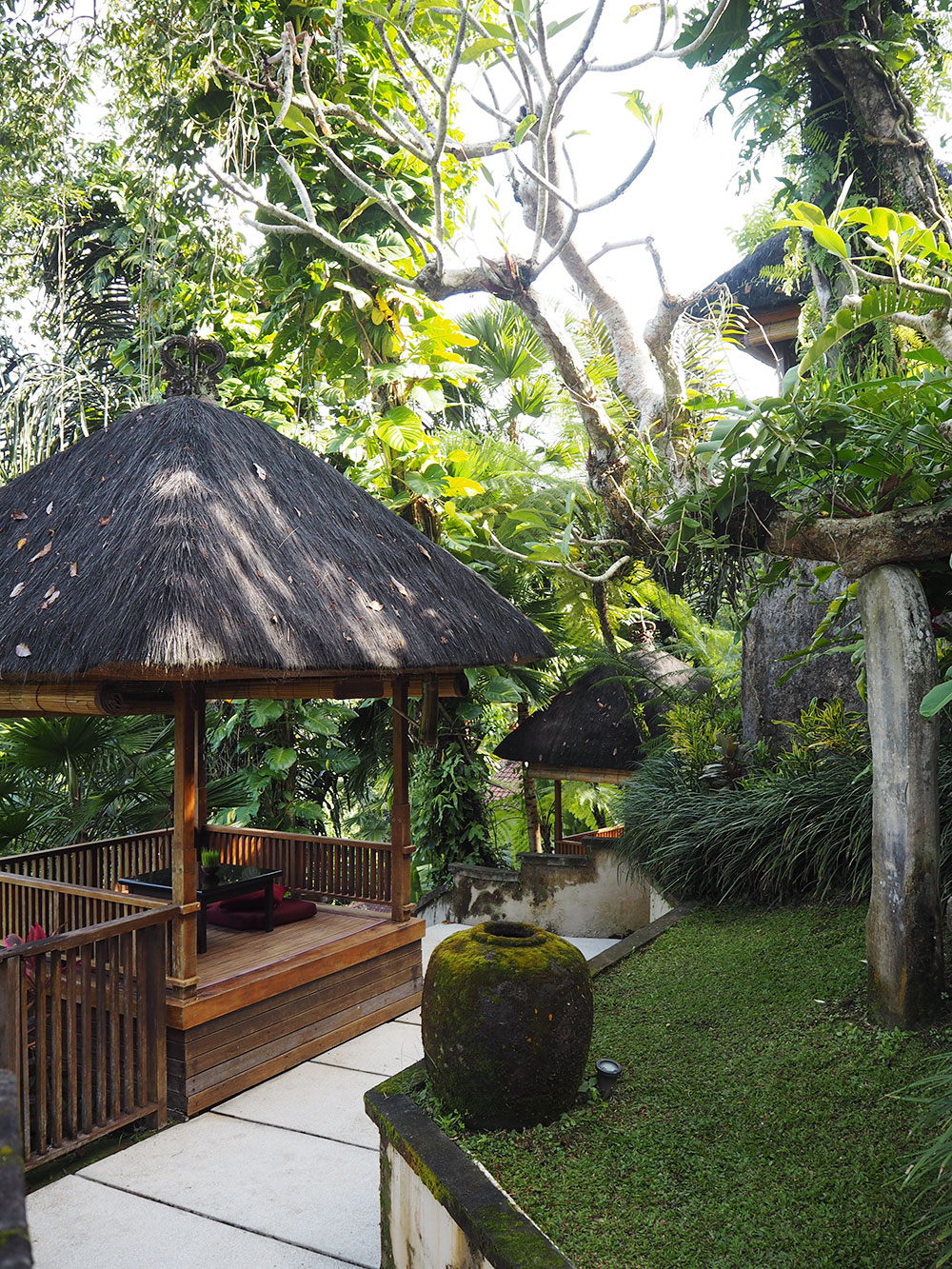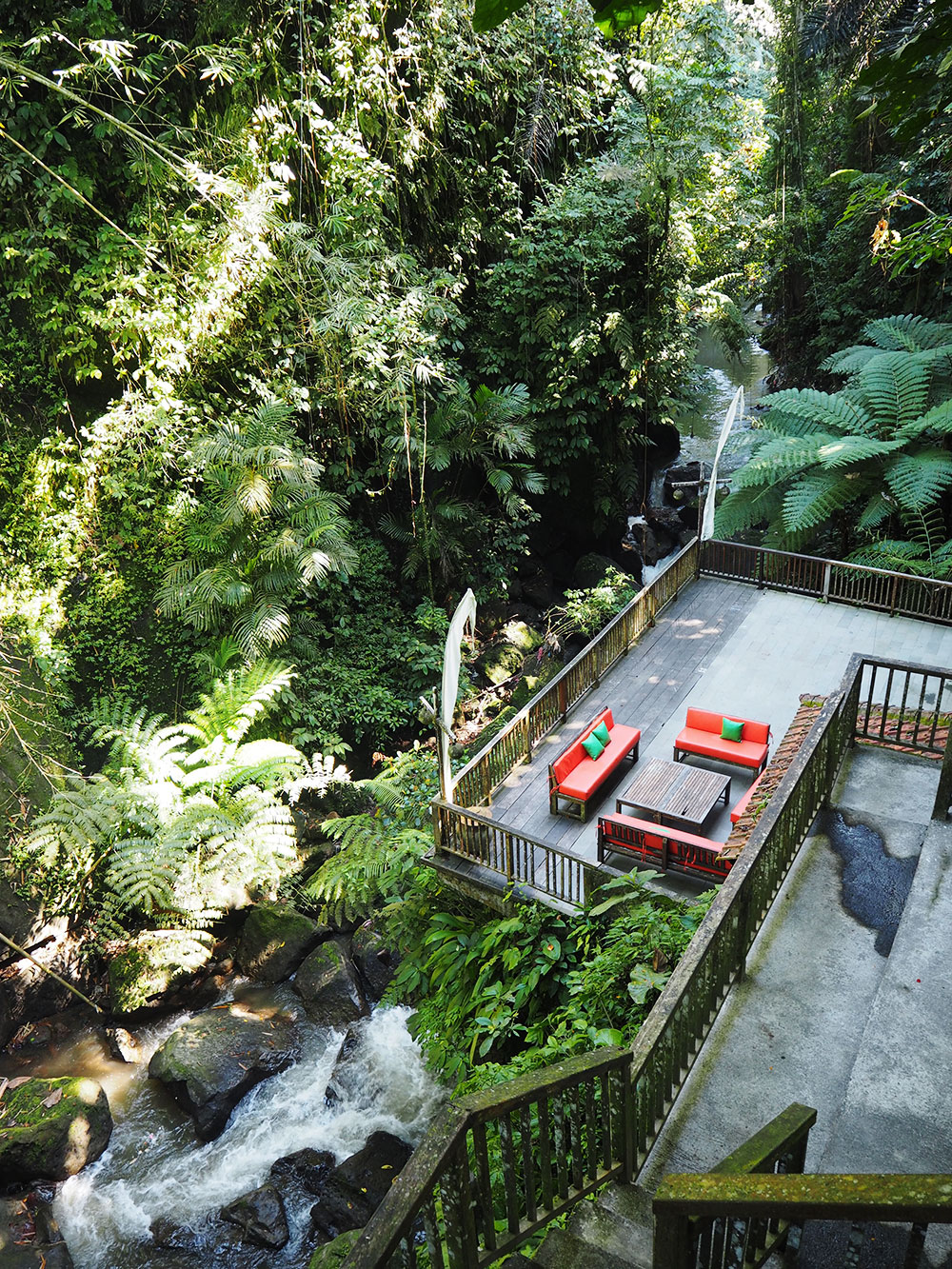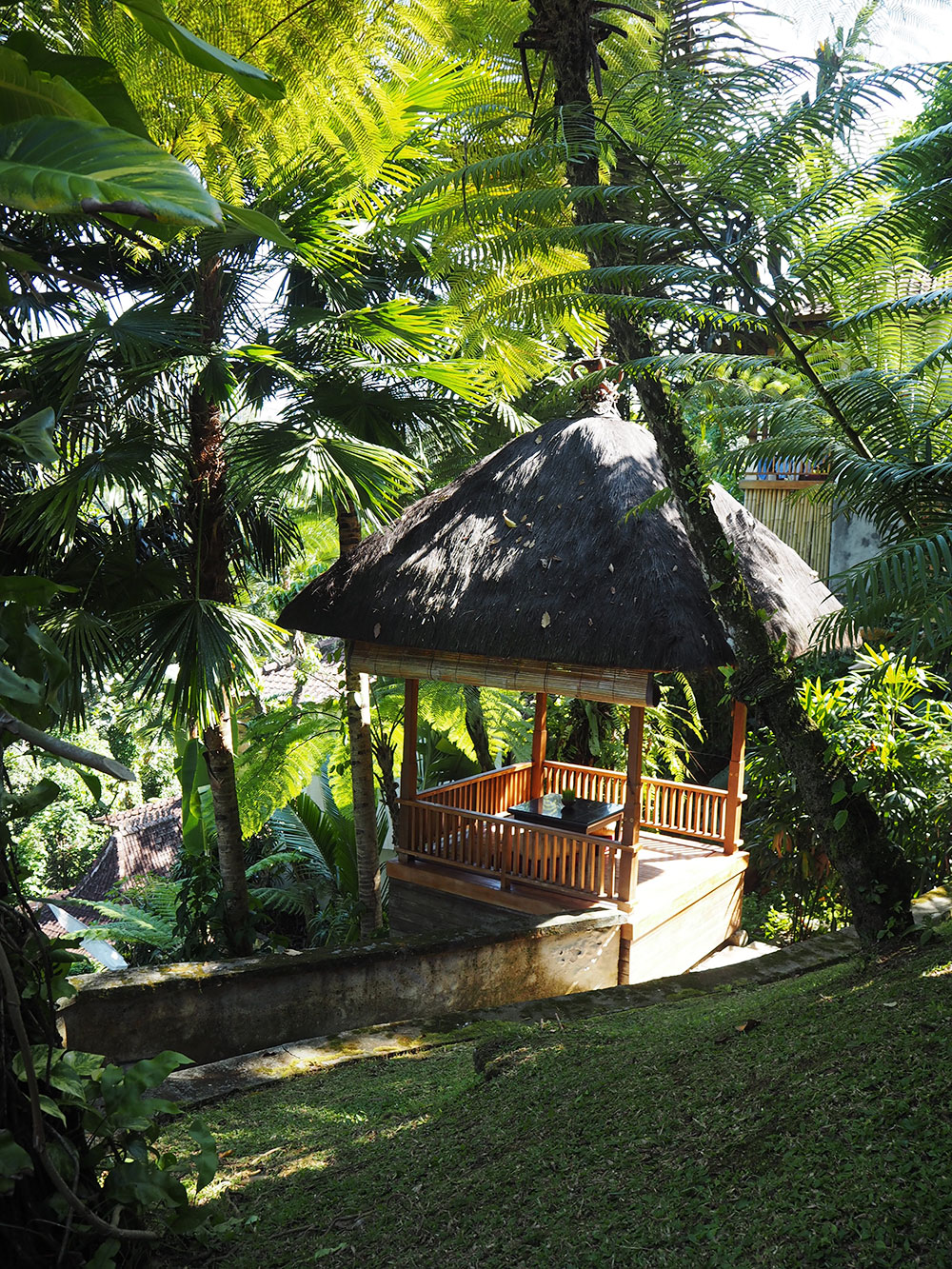 Above: my first hotel, Alam Ubud Villa, a beautiful hotel in the North of Ubud, surrounded by jungle, a river and rice fields. I had my own spacious villa with a terrace by the river, and there are two pools, innumerable stone stairs, peaceful reading nooks and many more beautiful spots to discover on the hotel's grounds.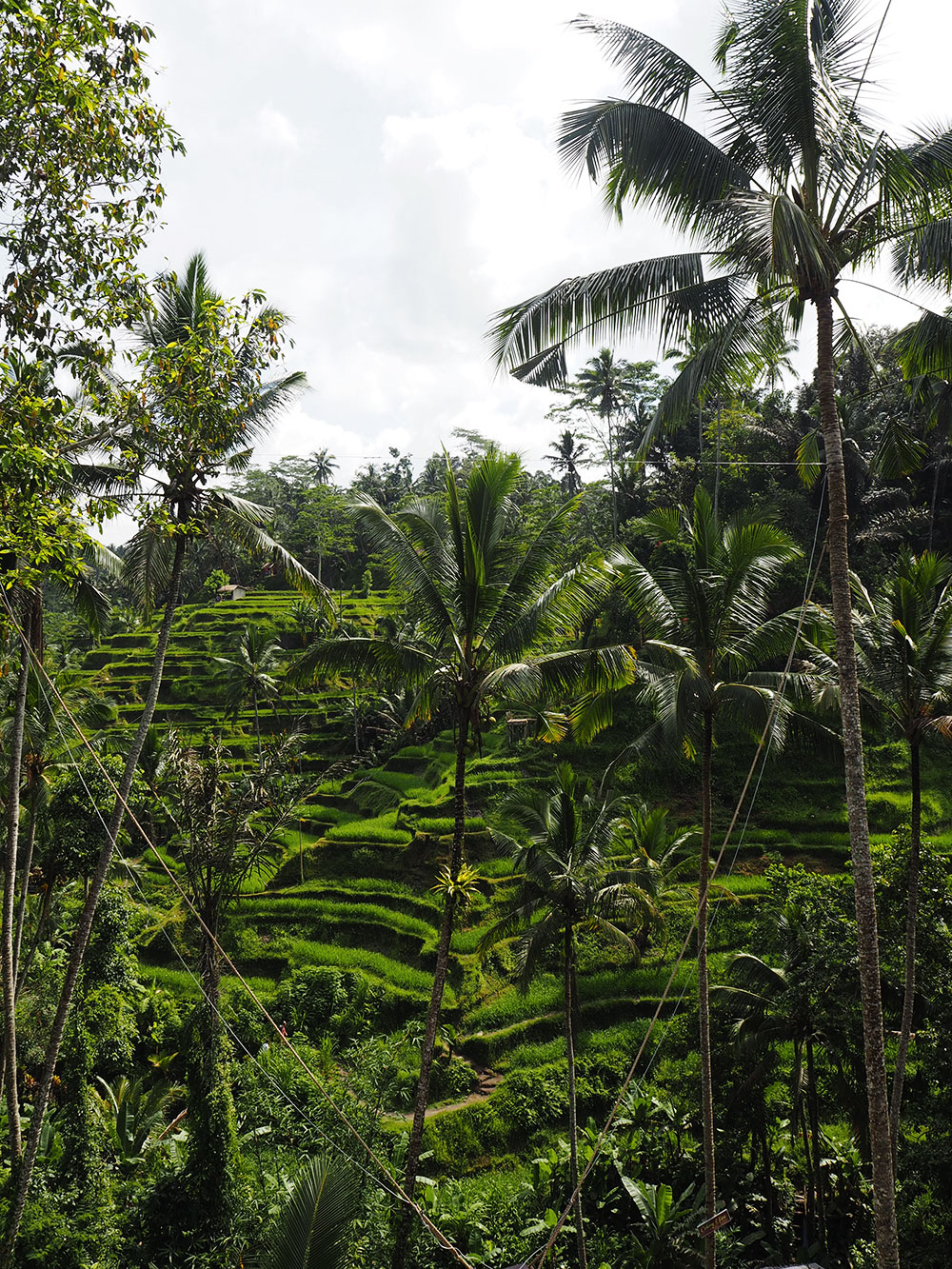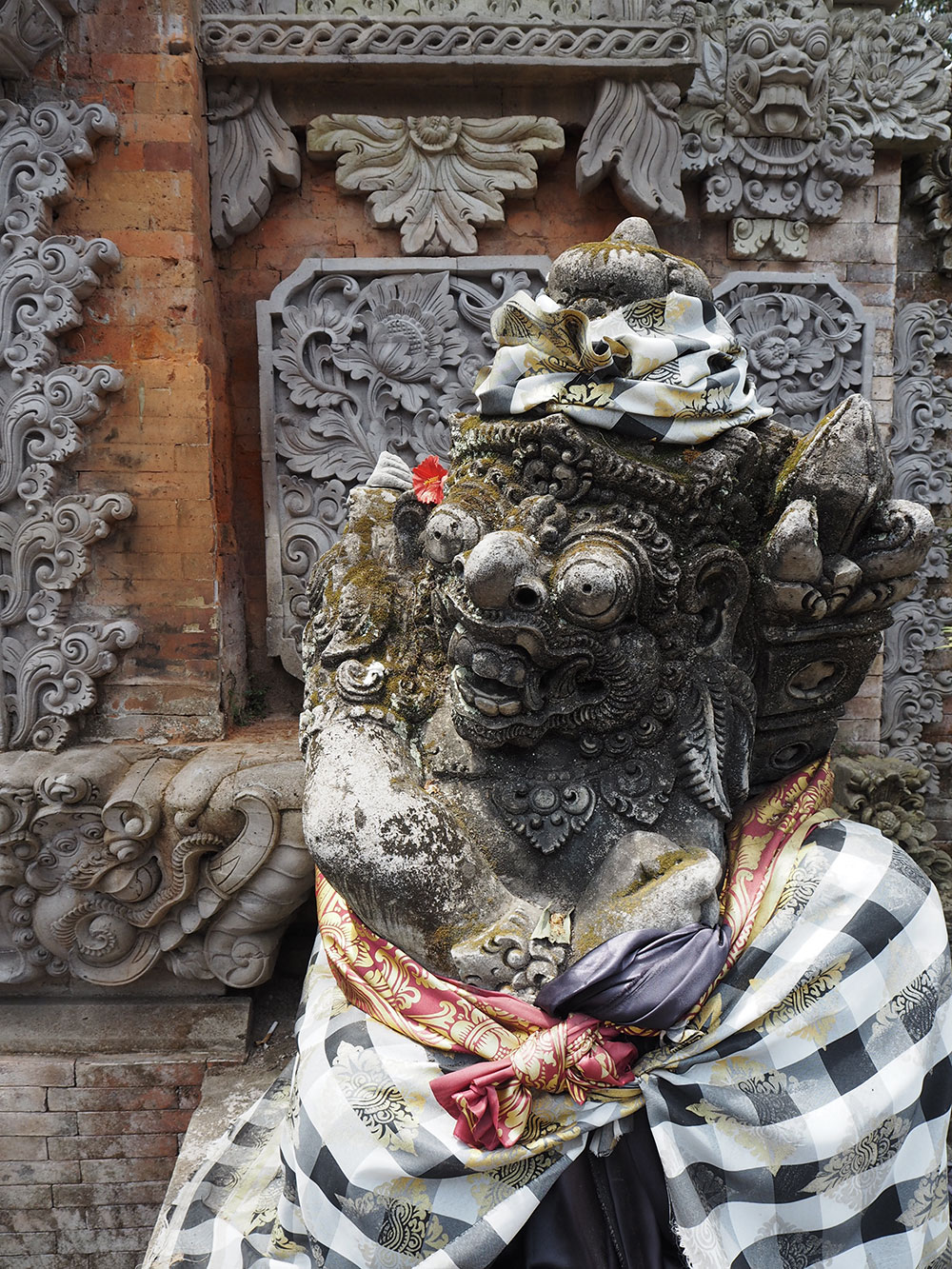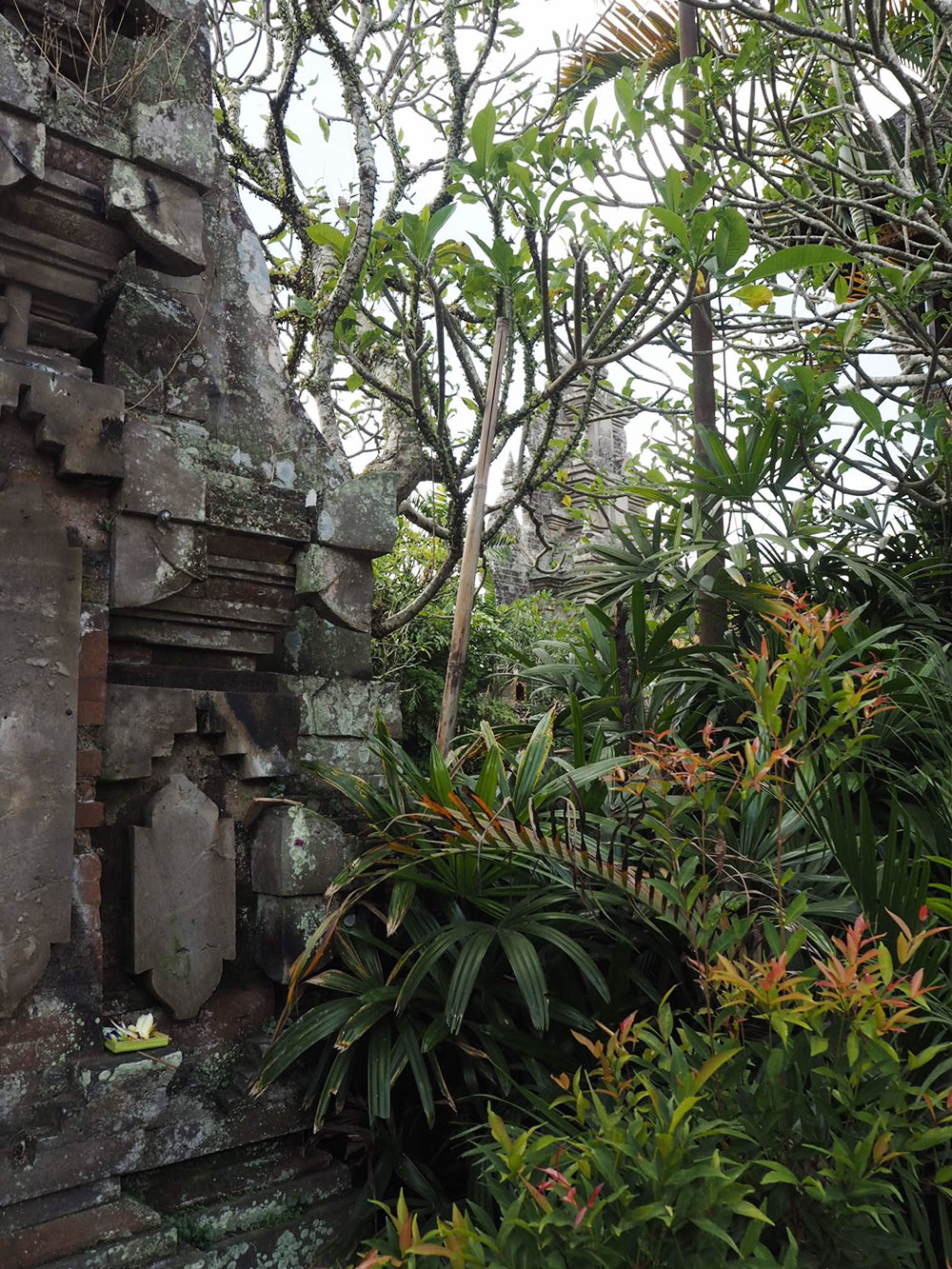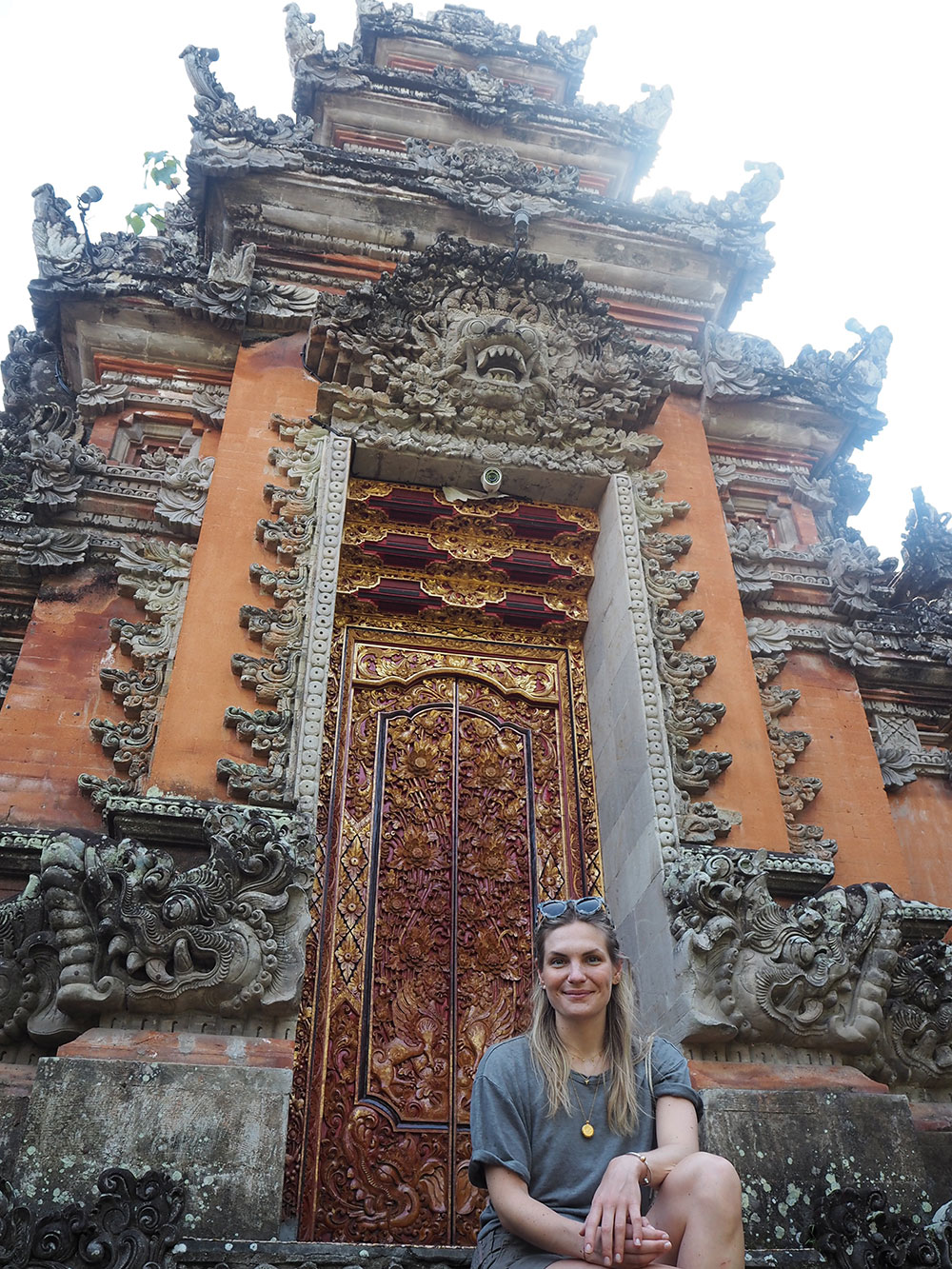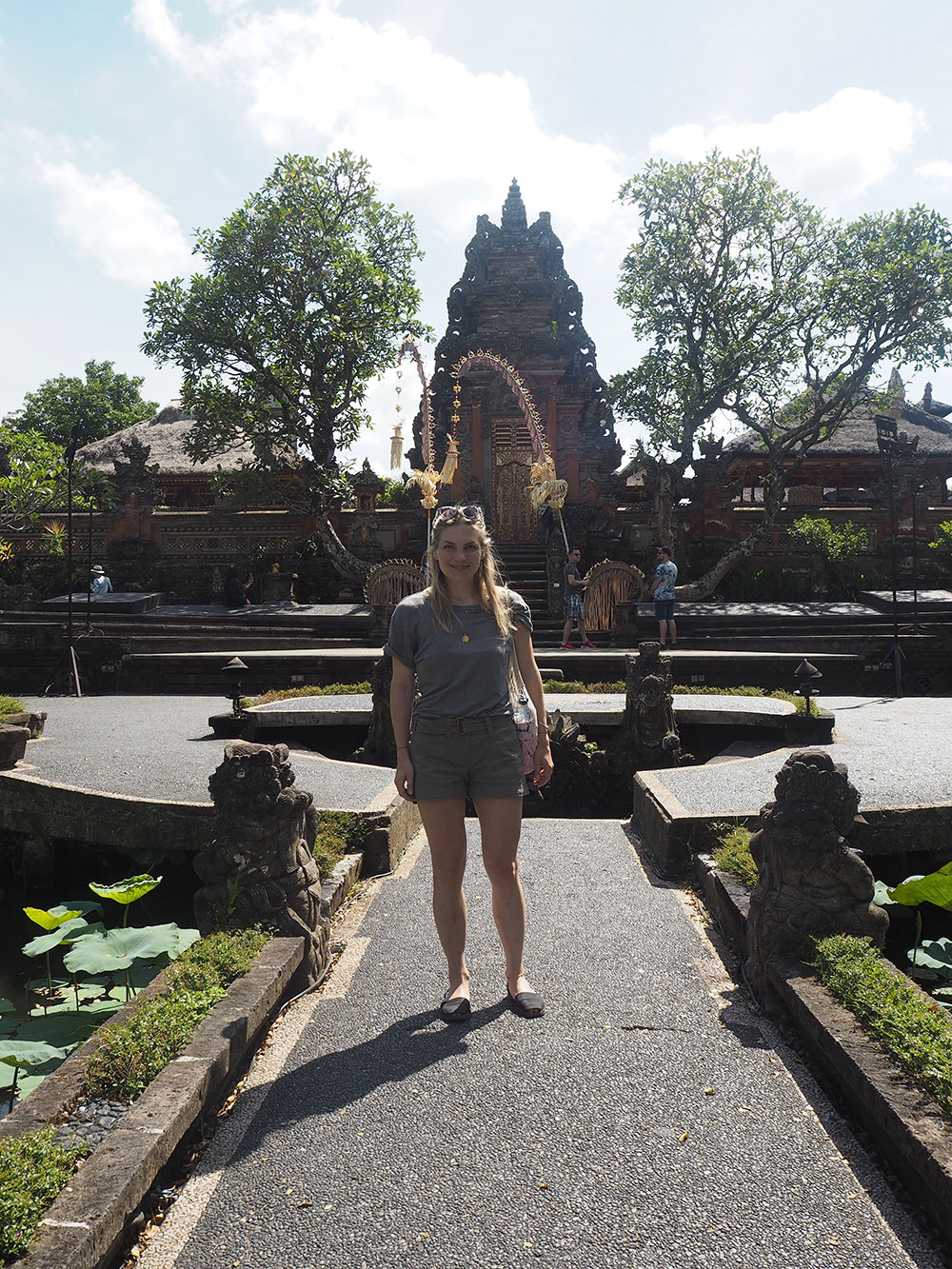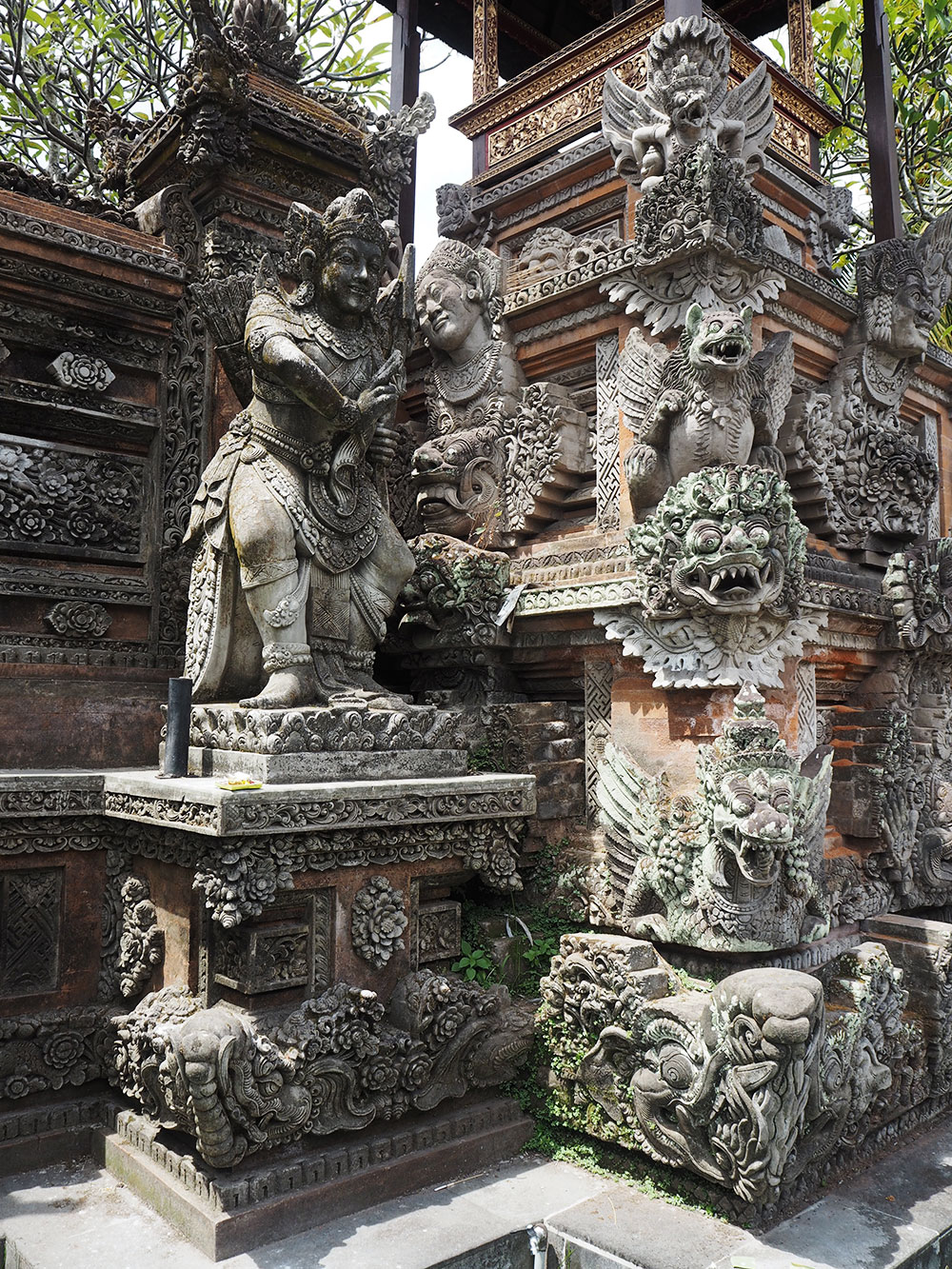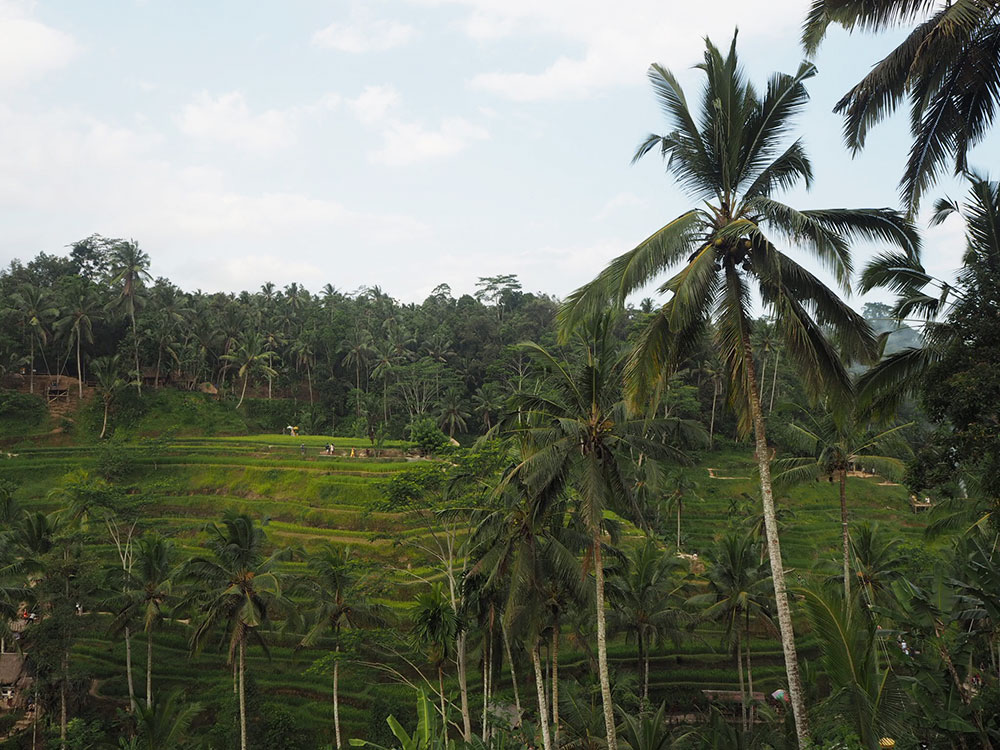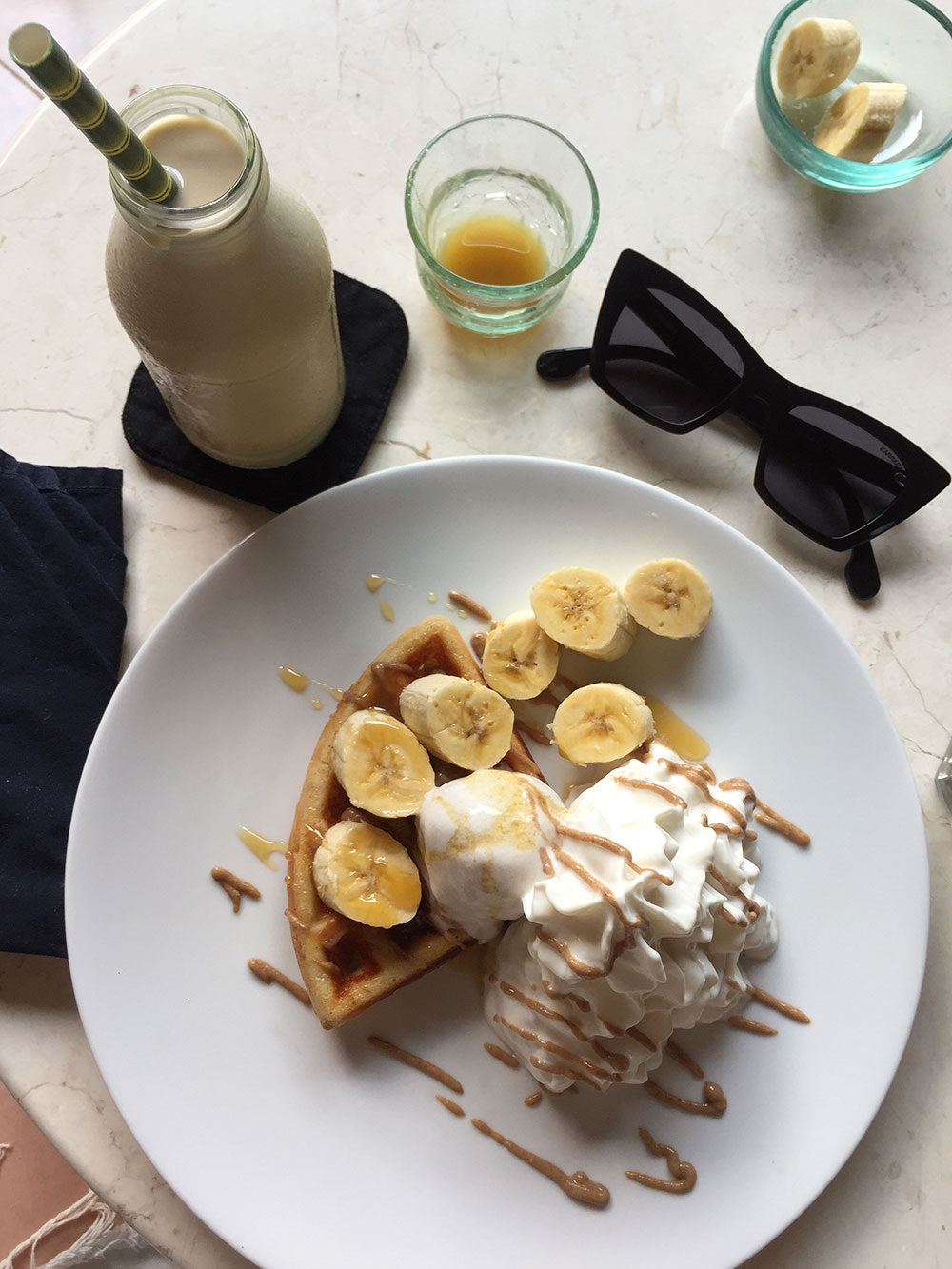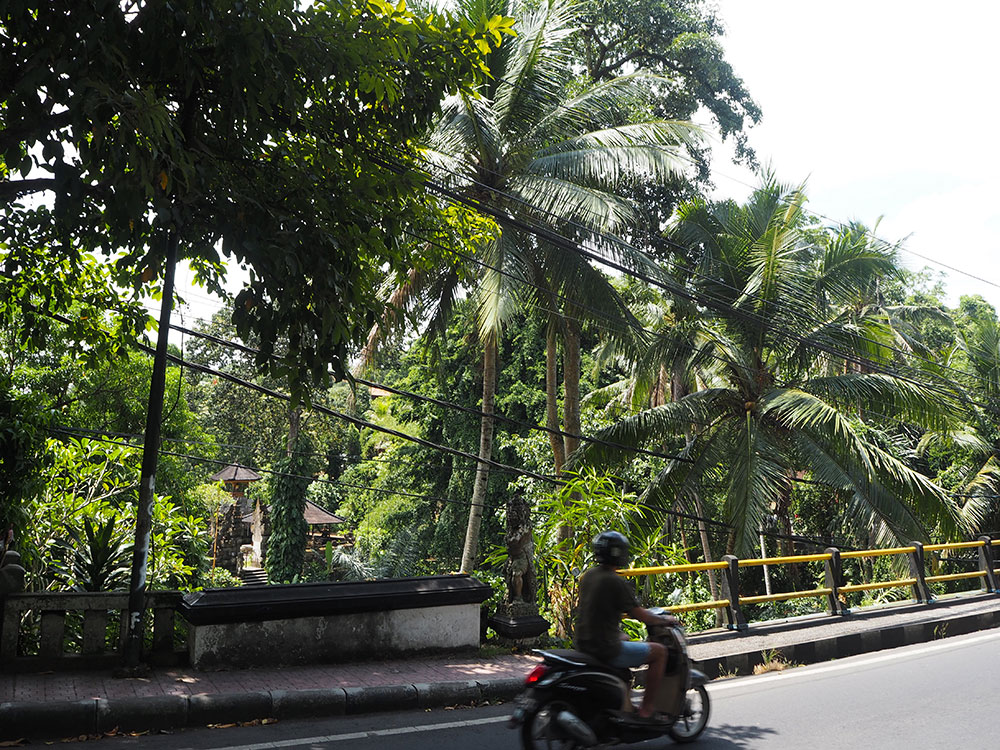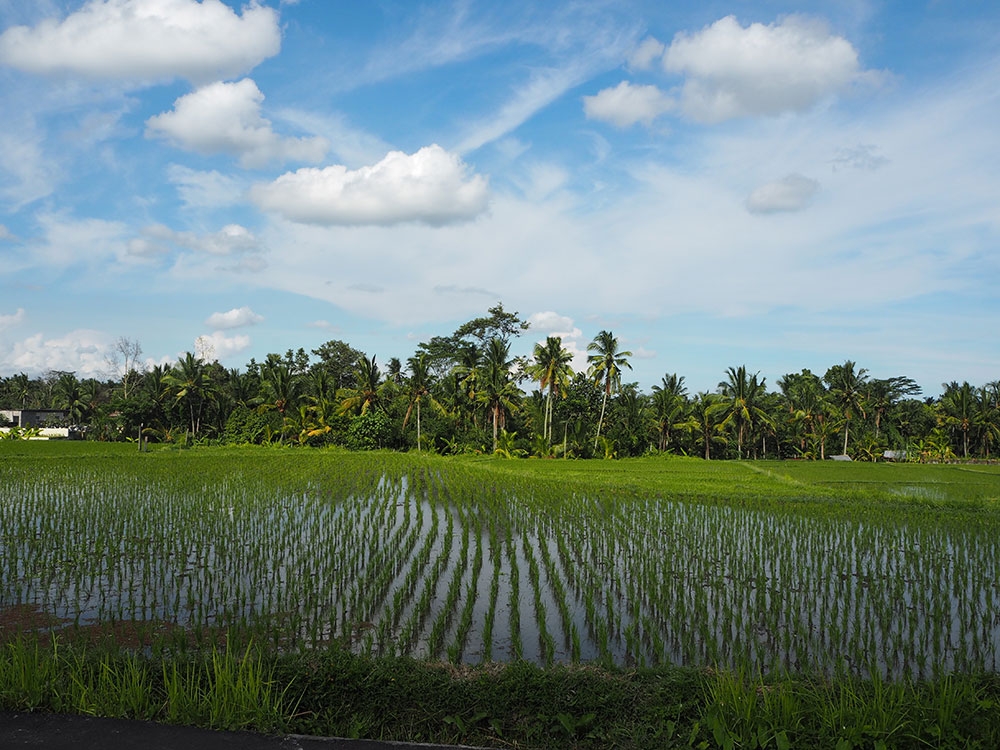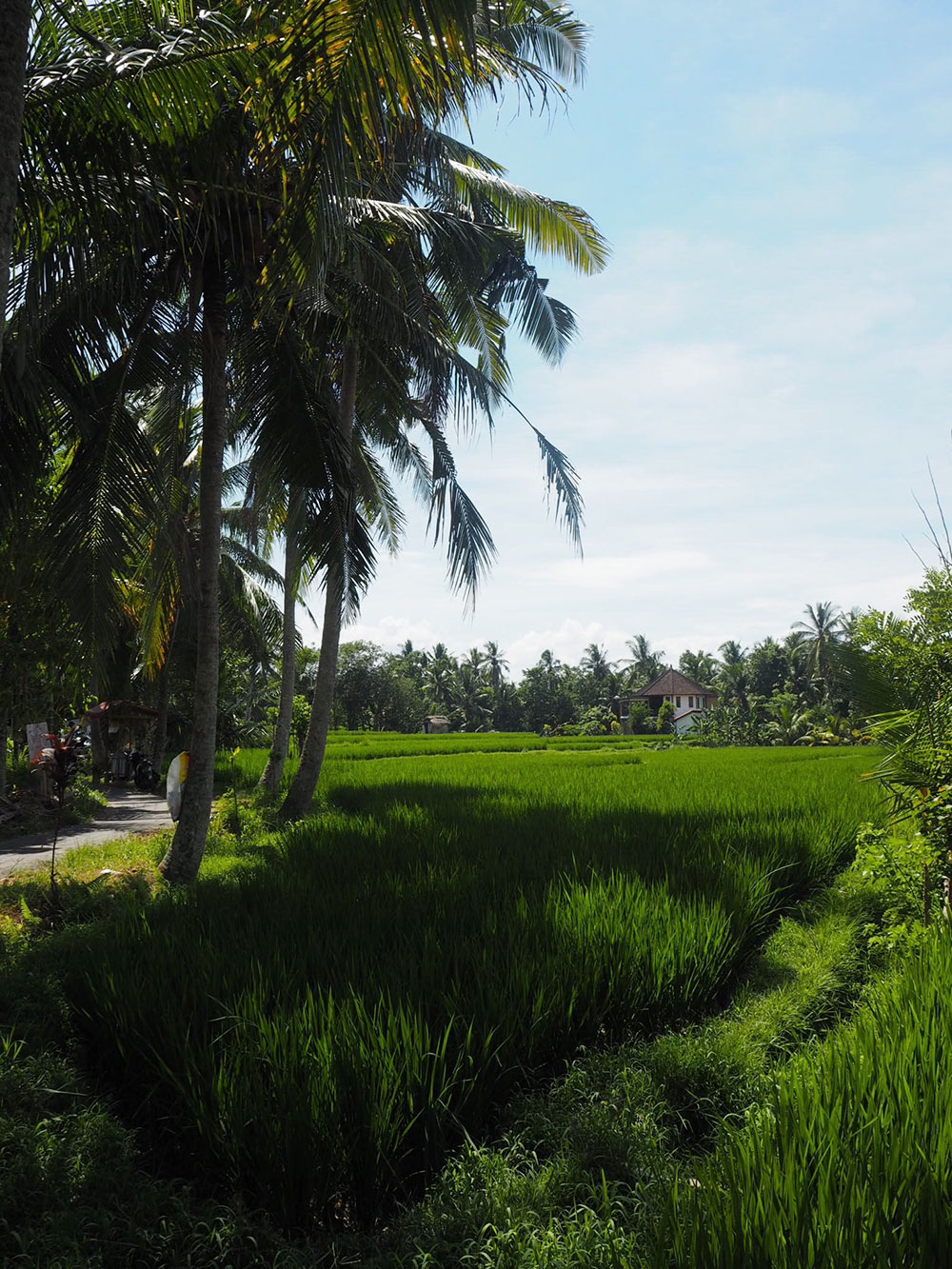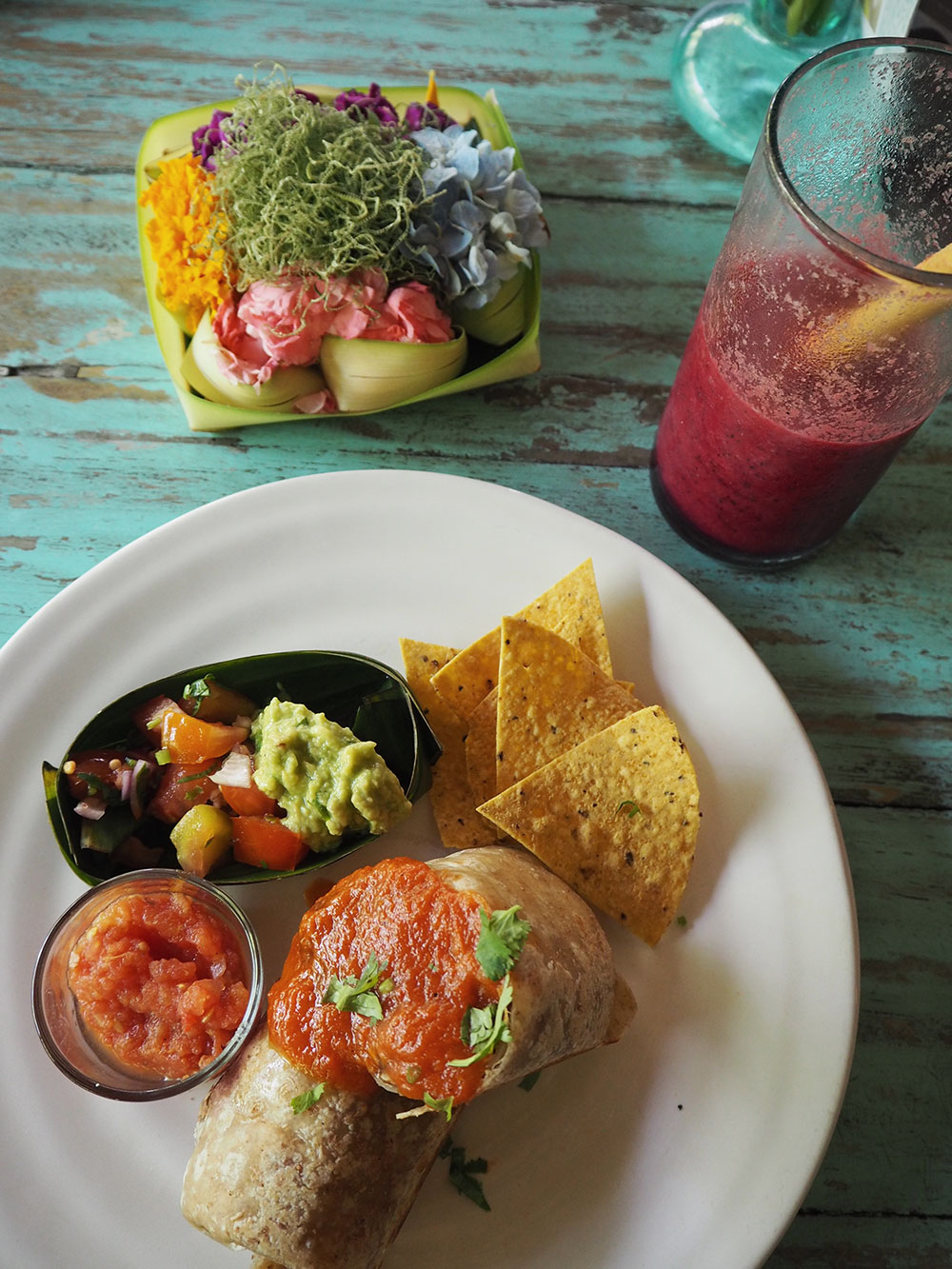 In my hotel I rented a scooter and drove (very slowly and, obviously, with a helmet) into Ubud to see temples (I loved Pura Taman Saraswati!), to walk along Campuhan Ridge Walk and Sari Organic Walk through the rice fields, to visit Ubud Market (a must-see and the best place to shop souvenirs), and to eat in vegan cafés.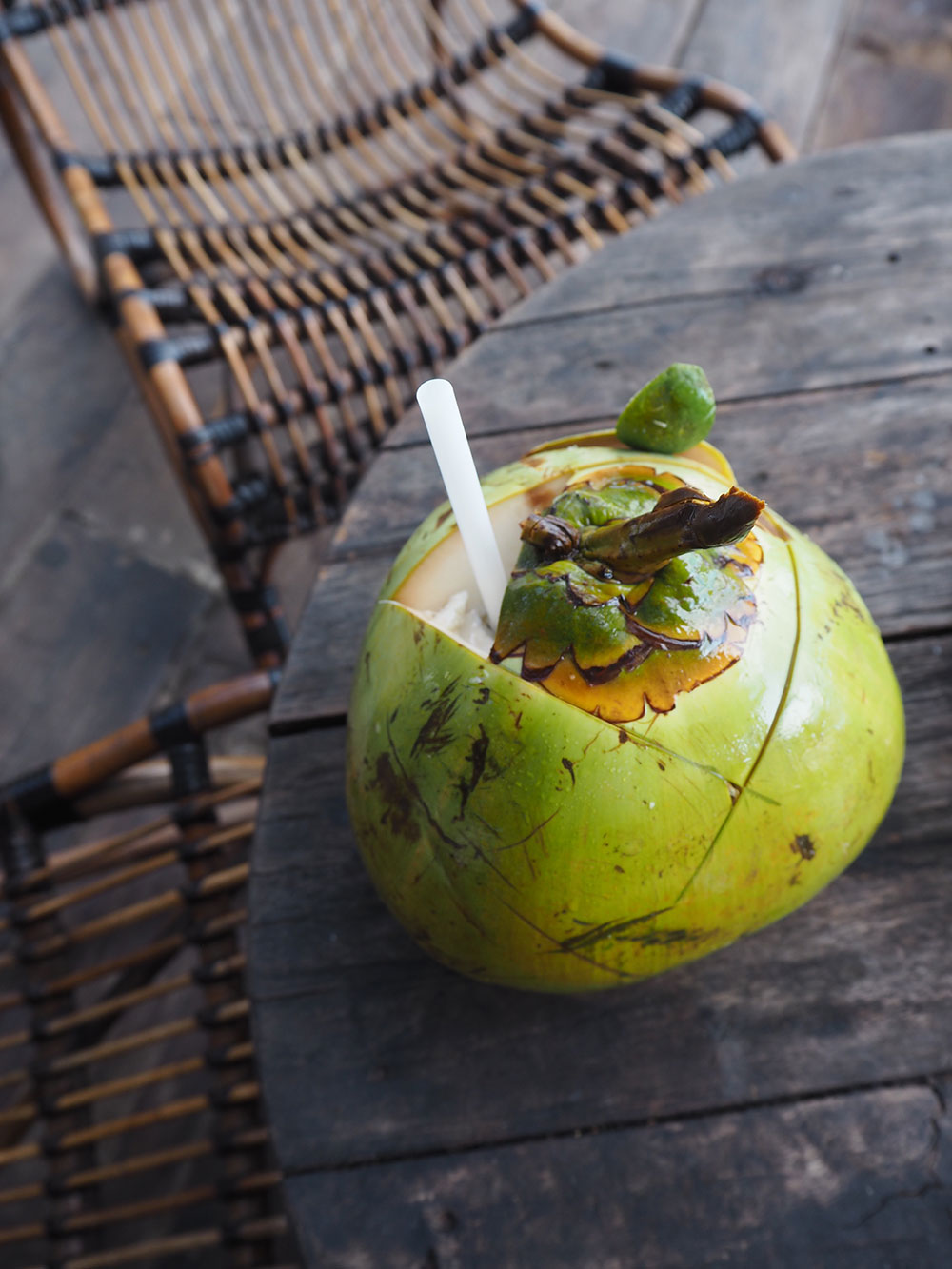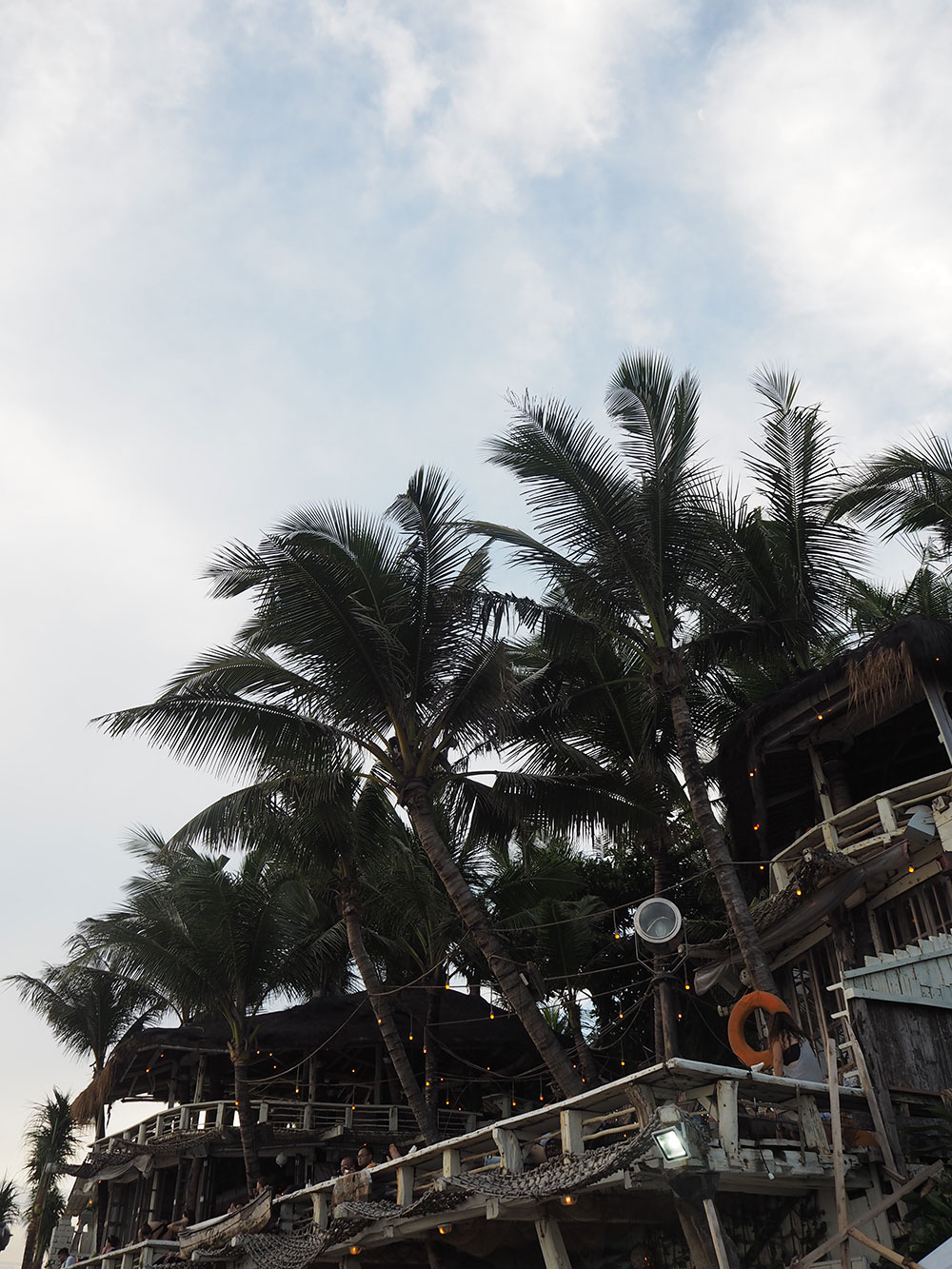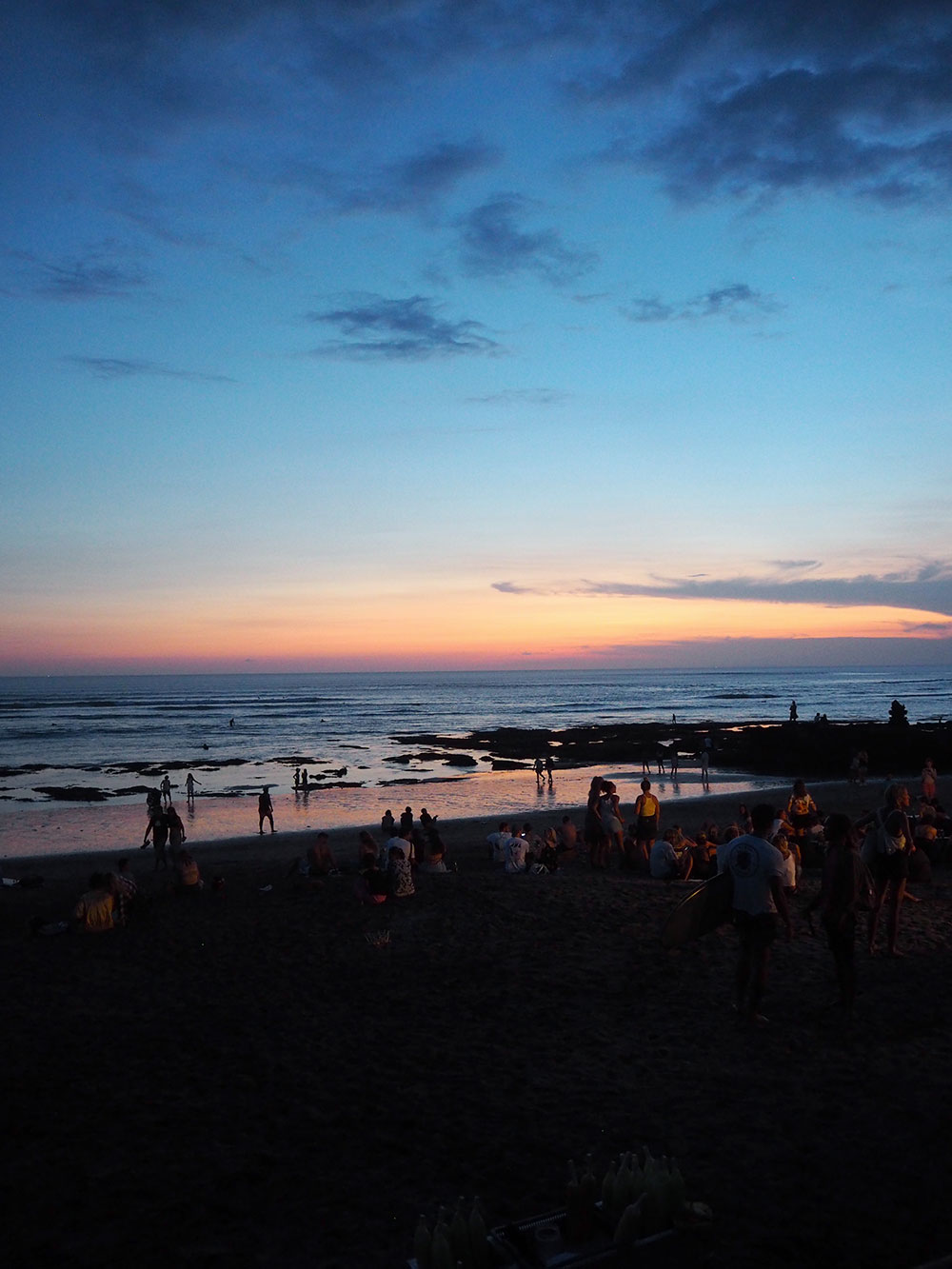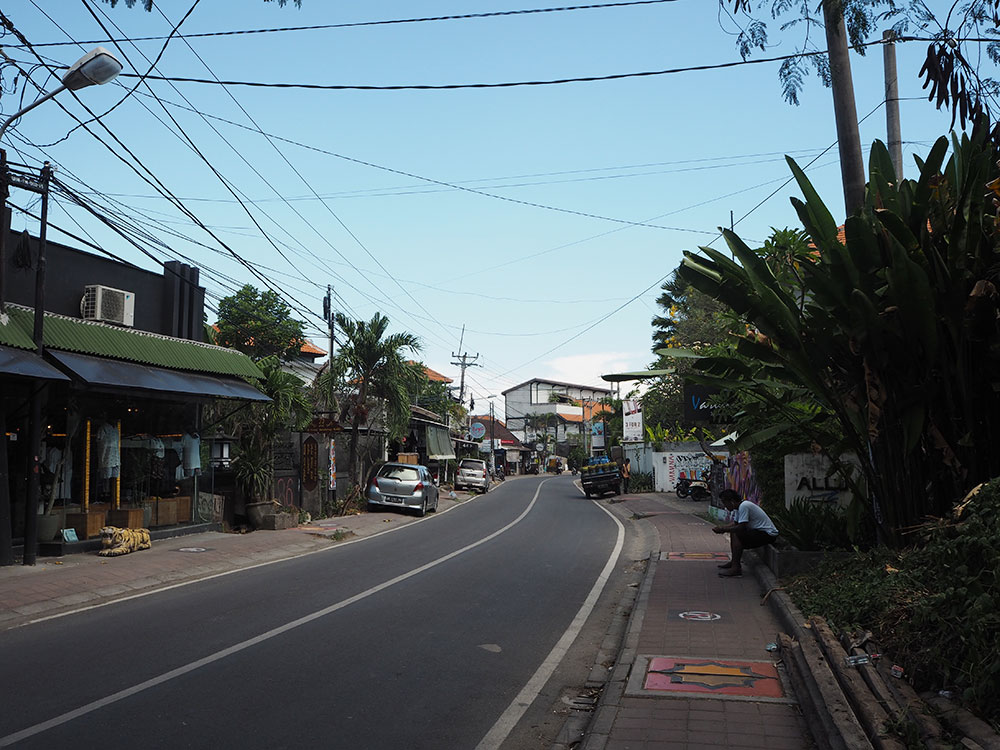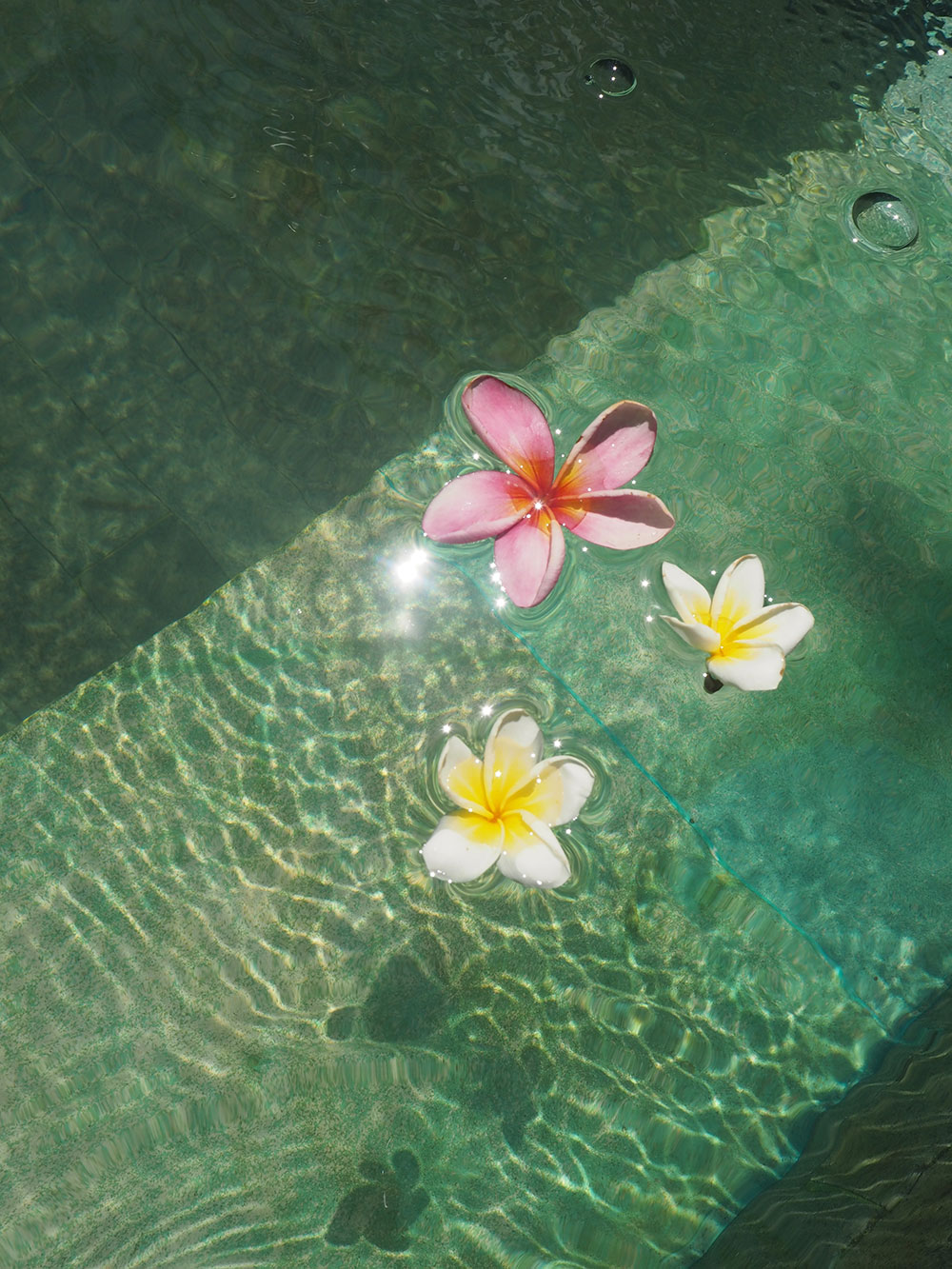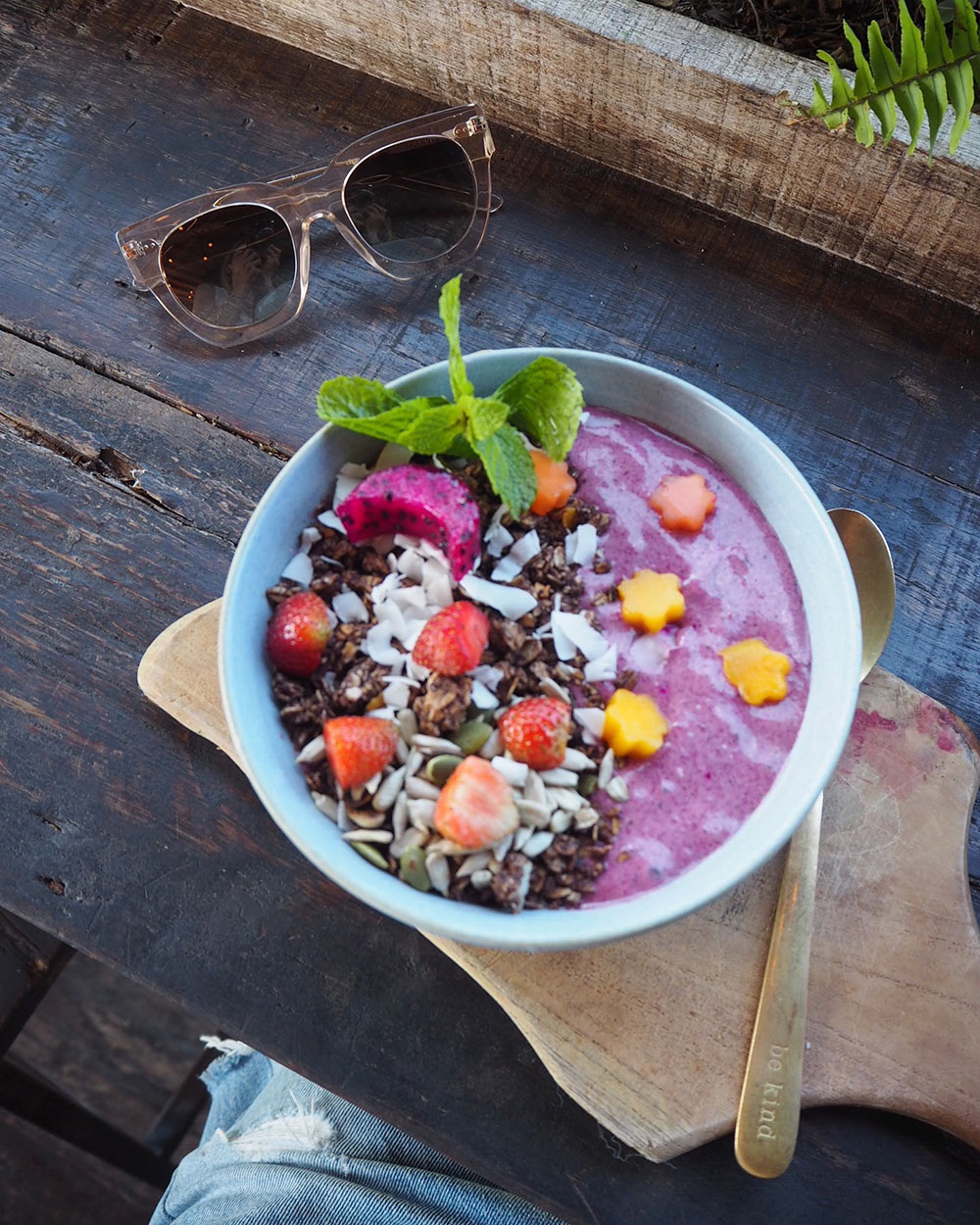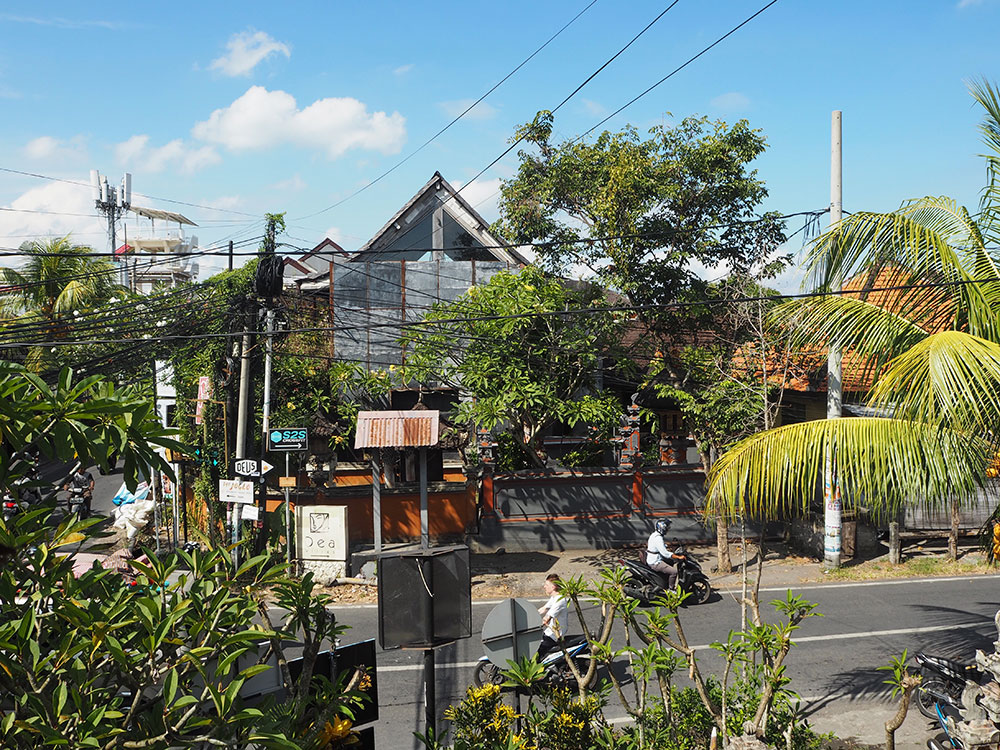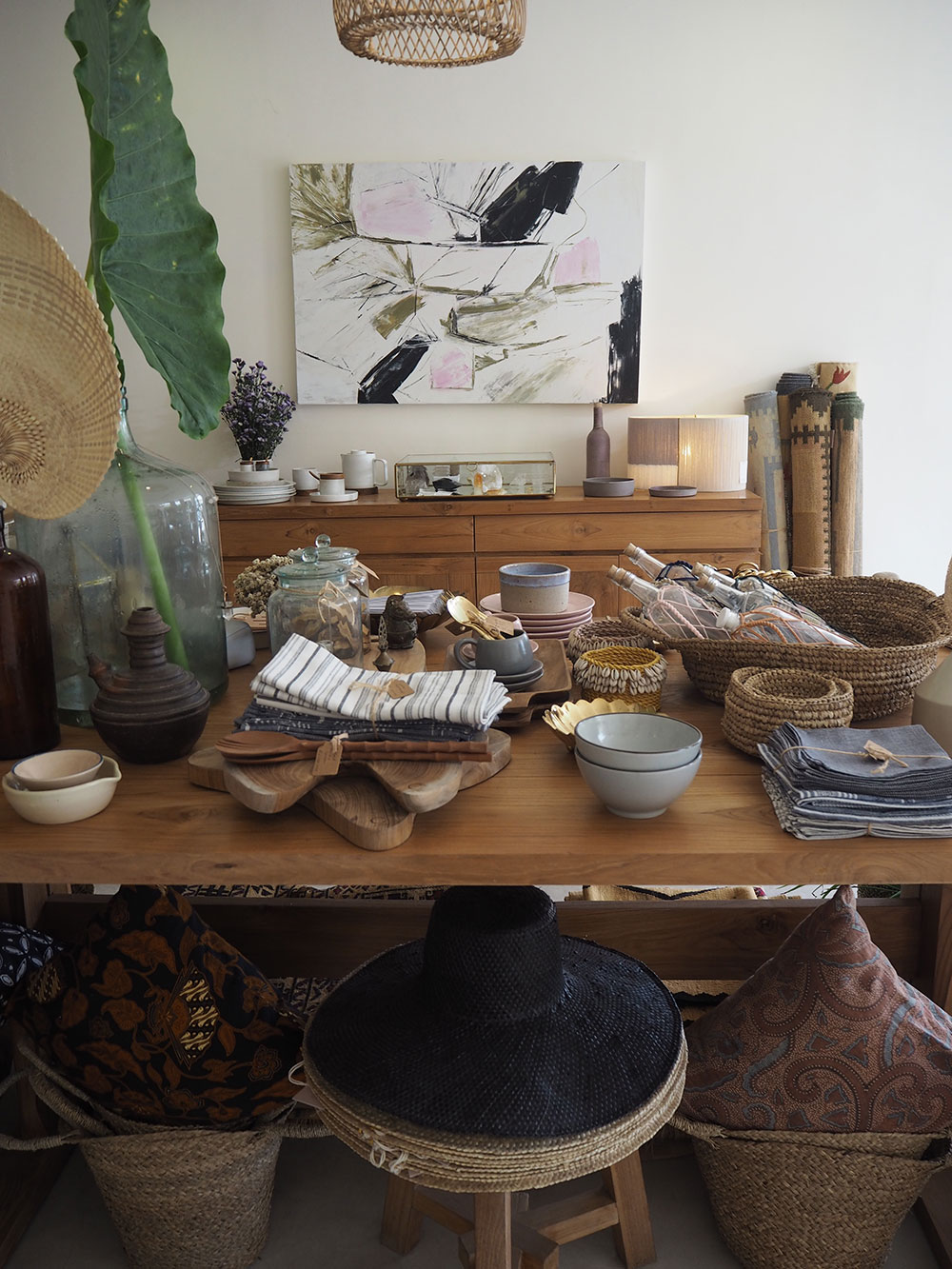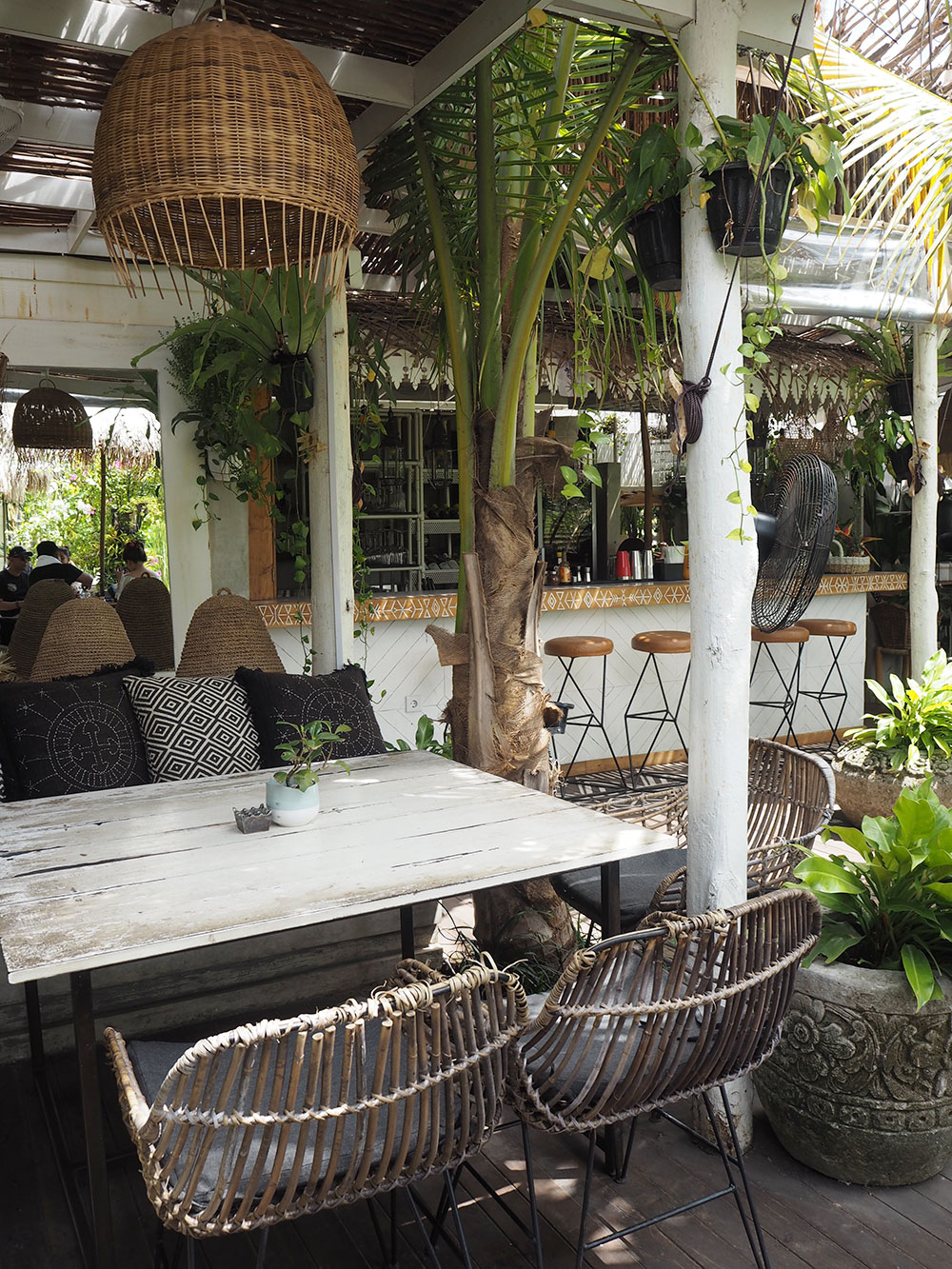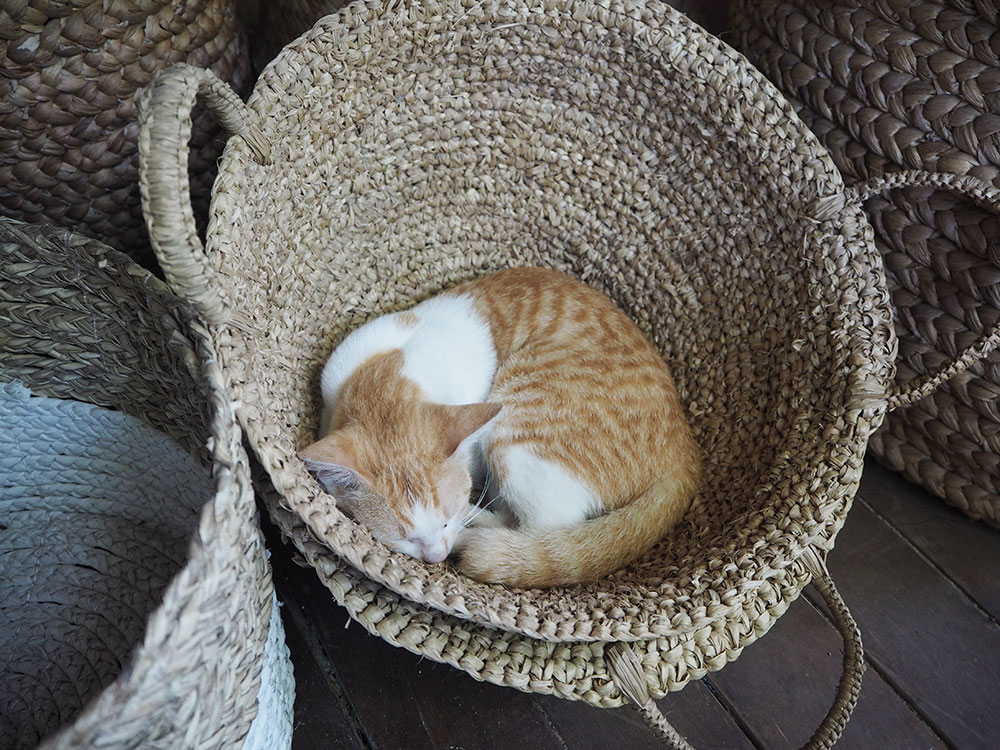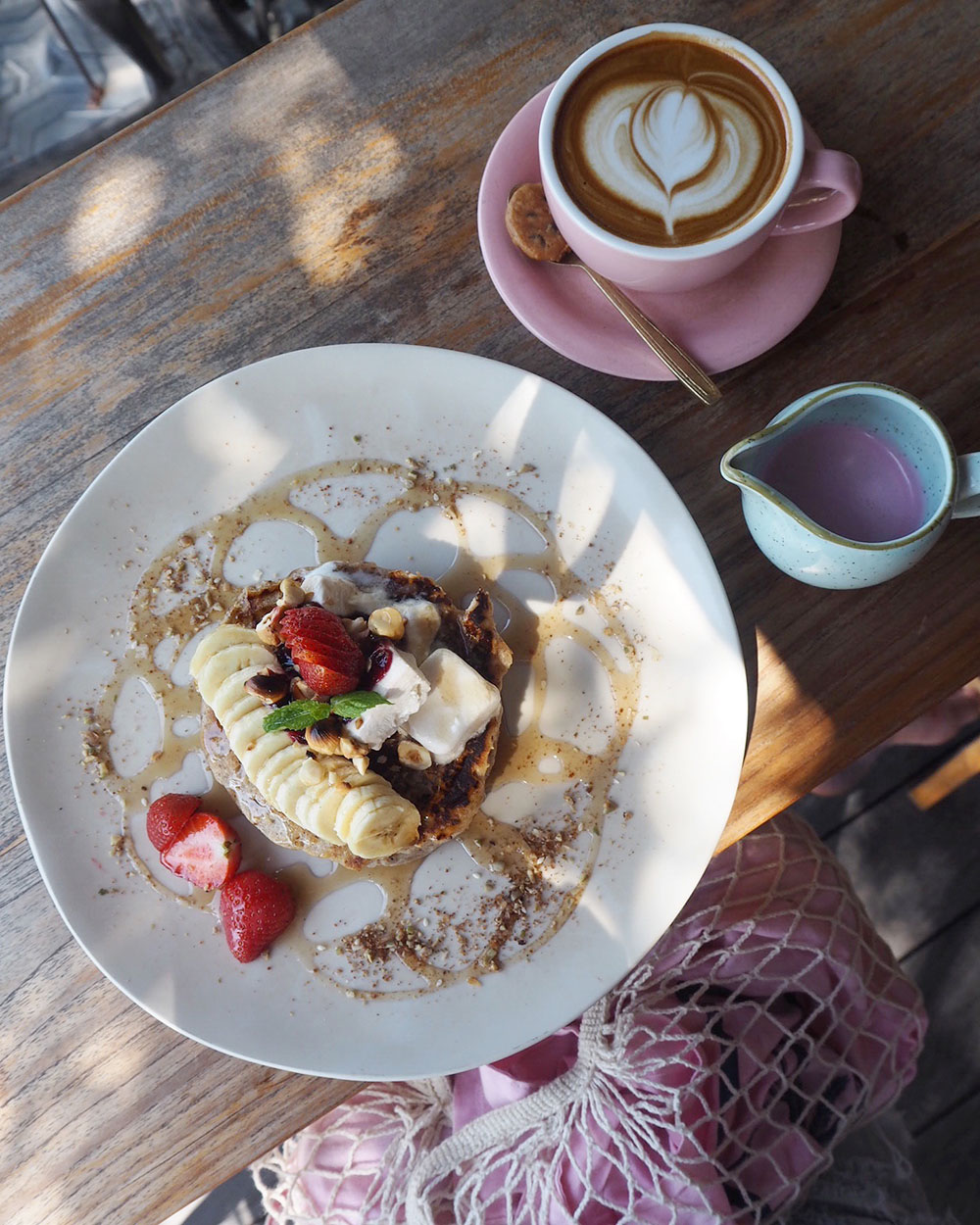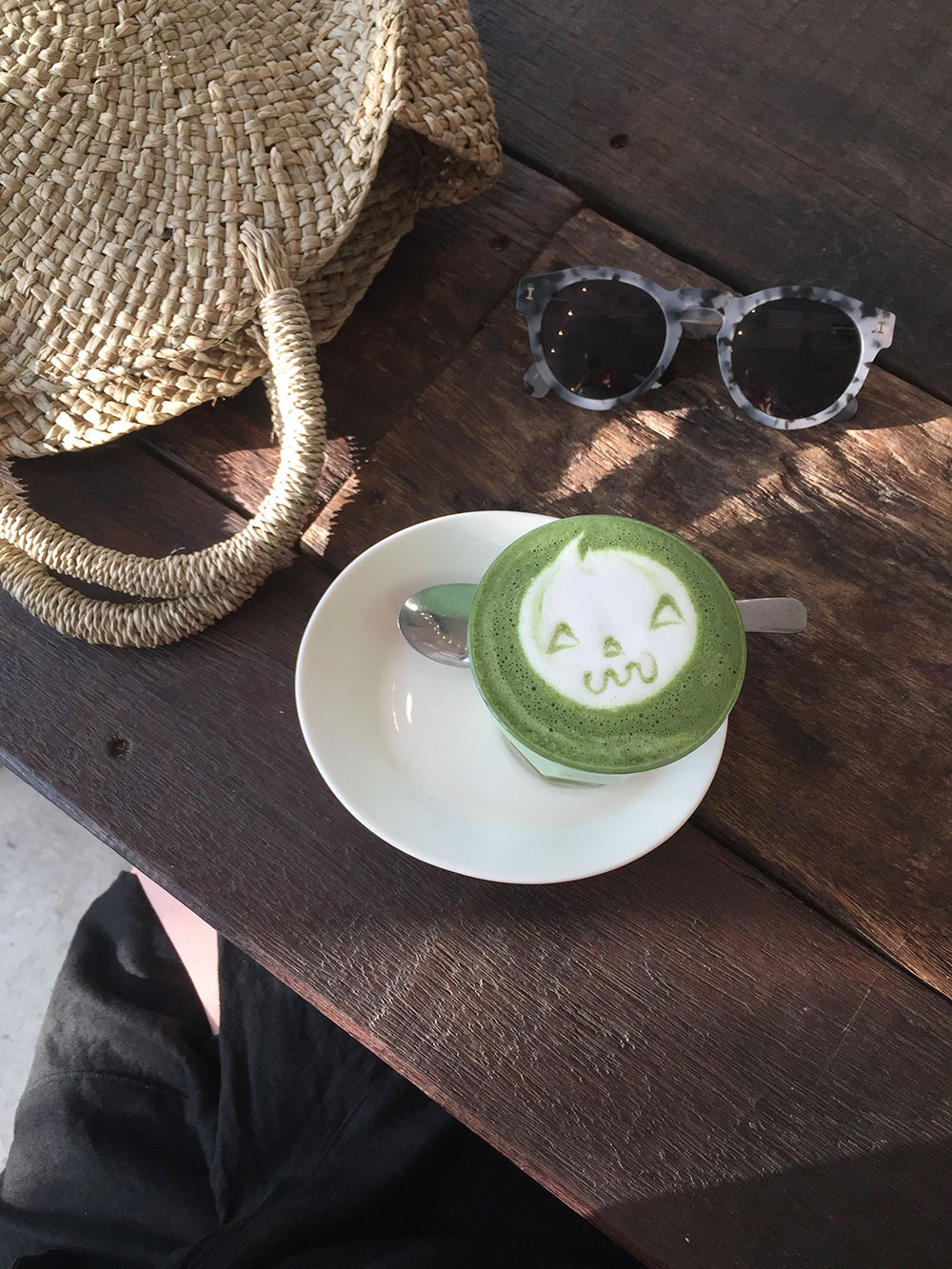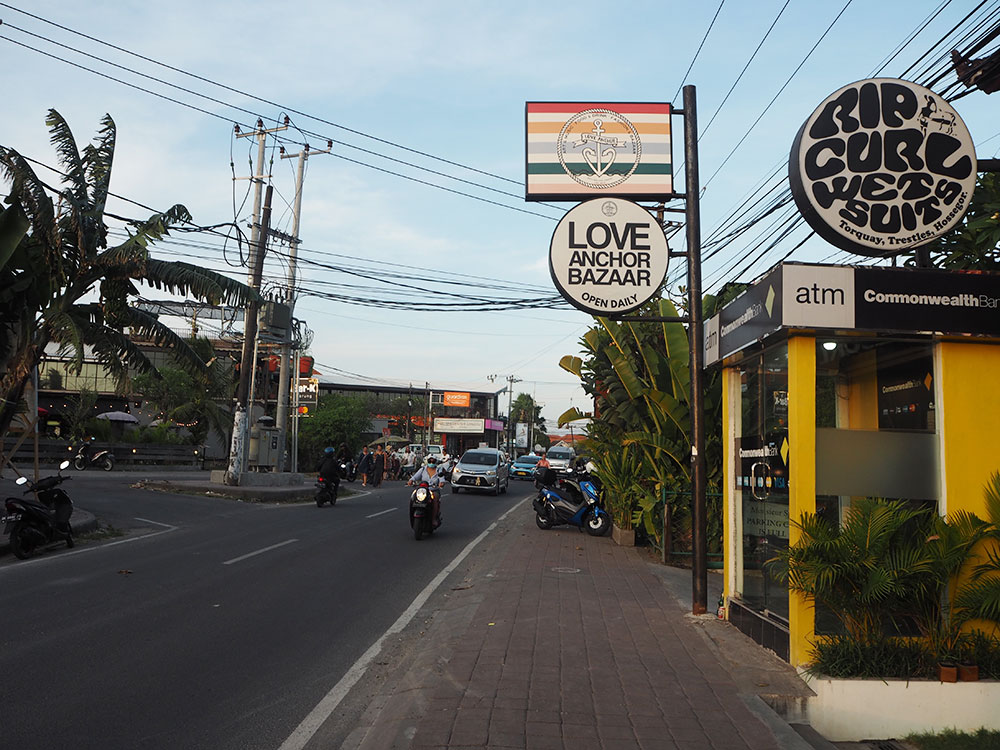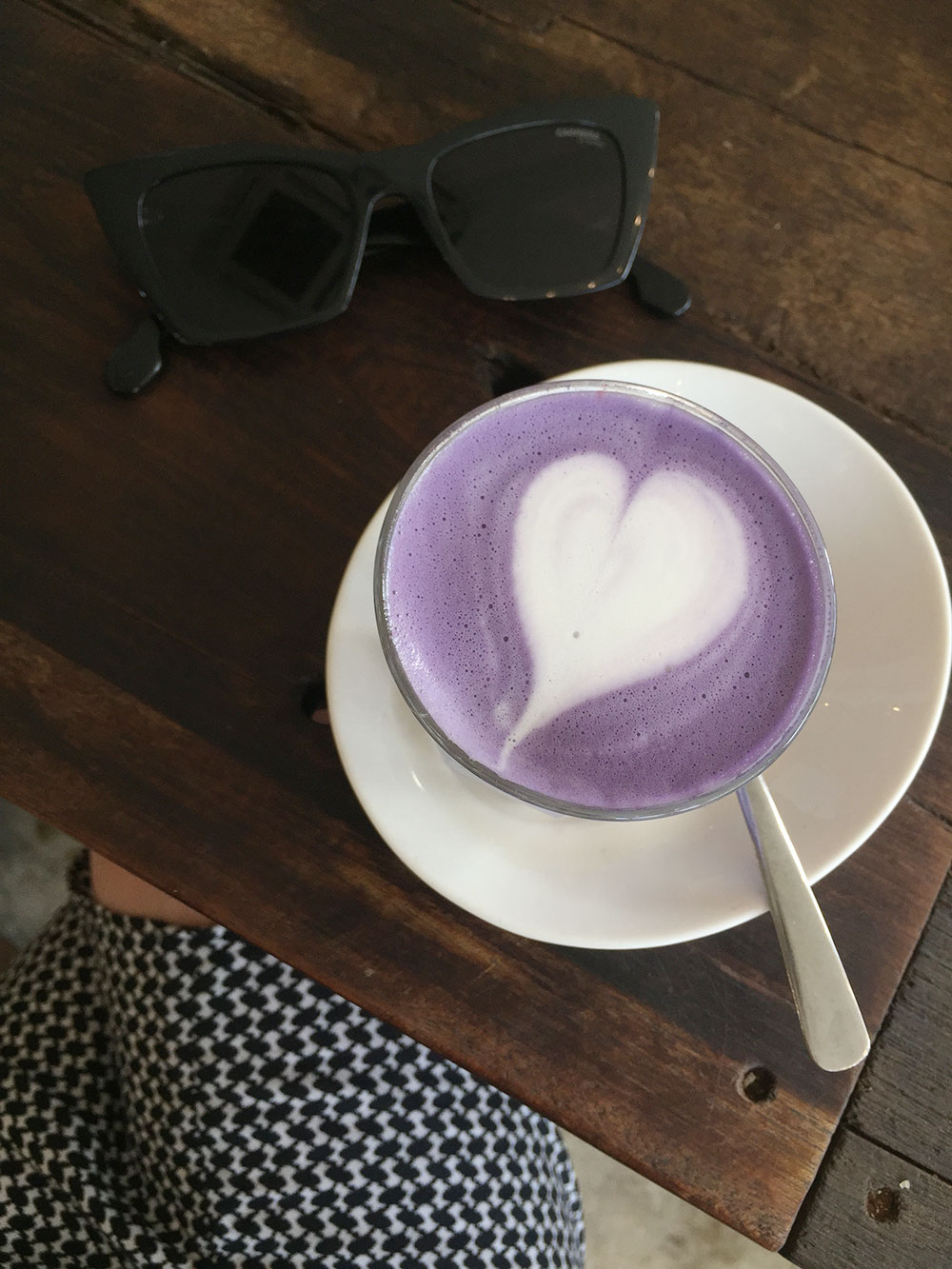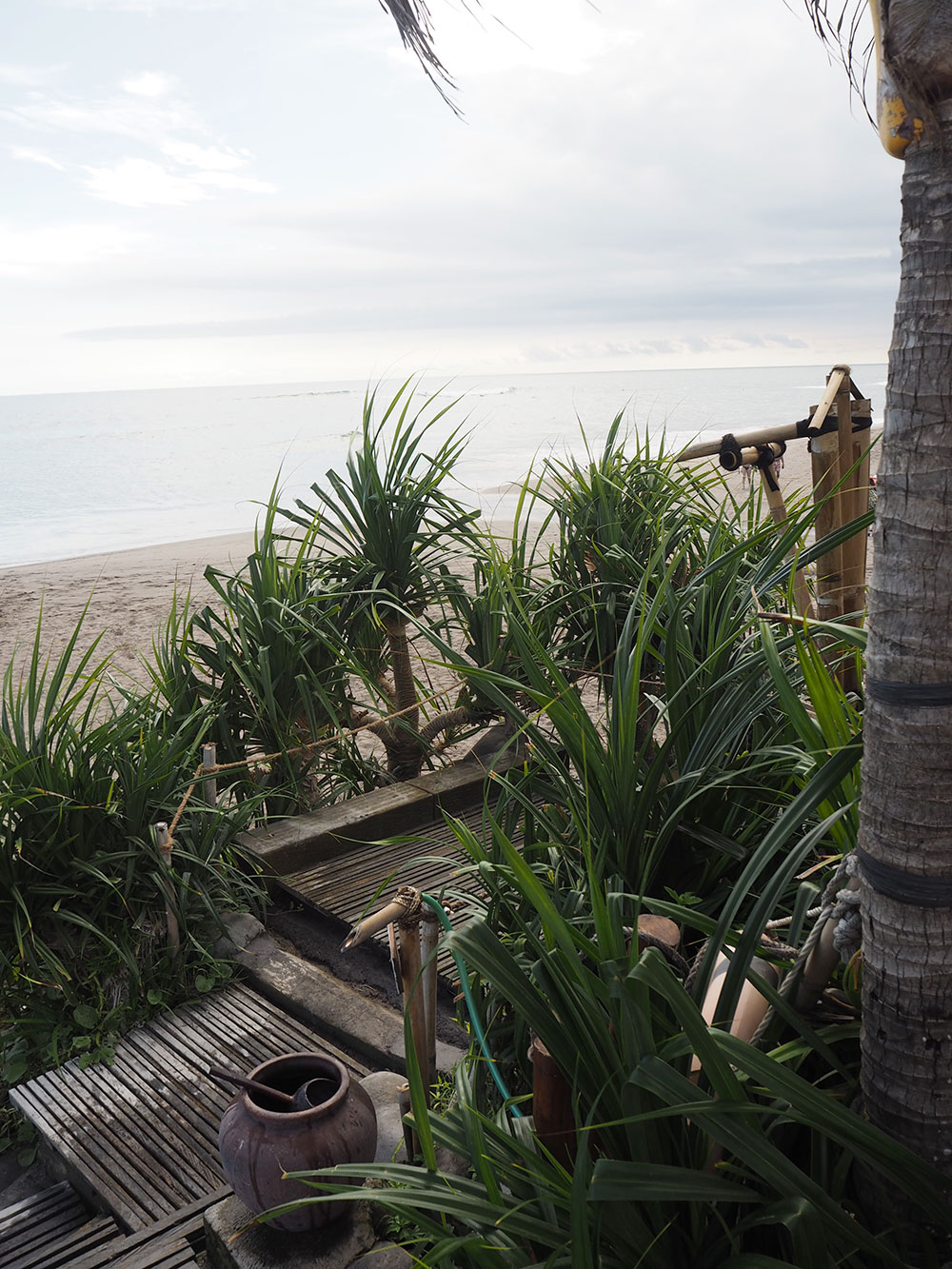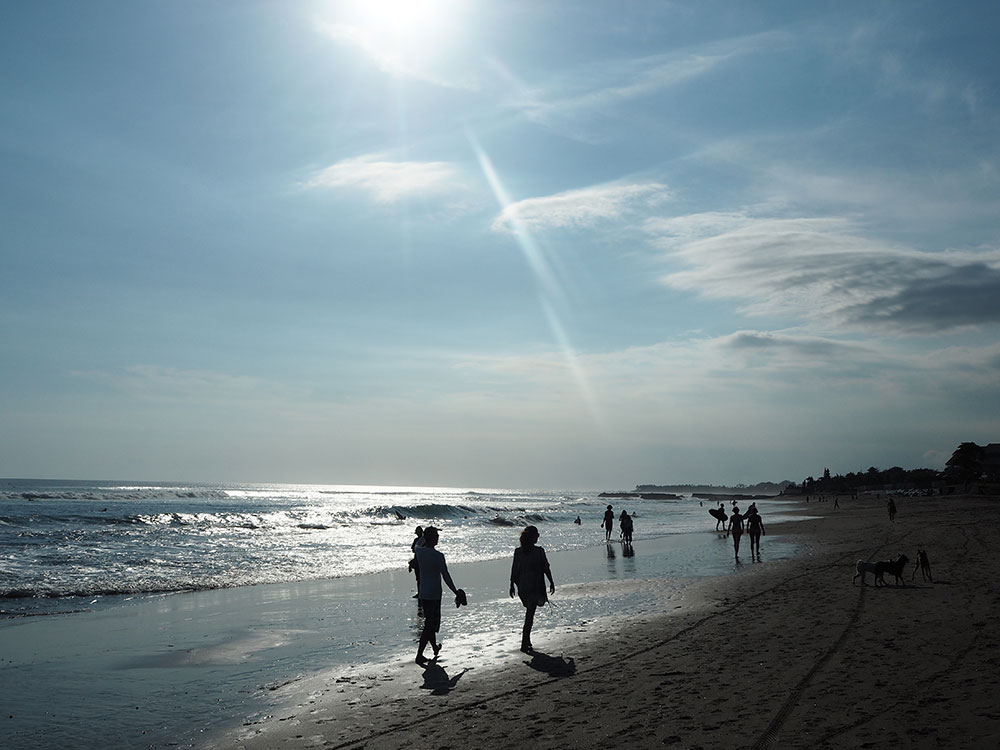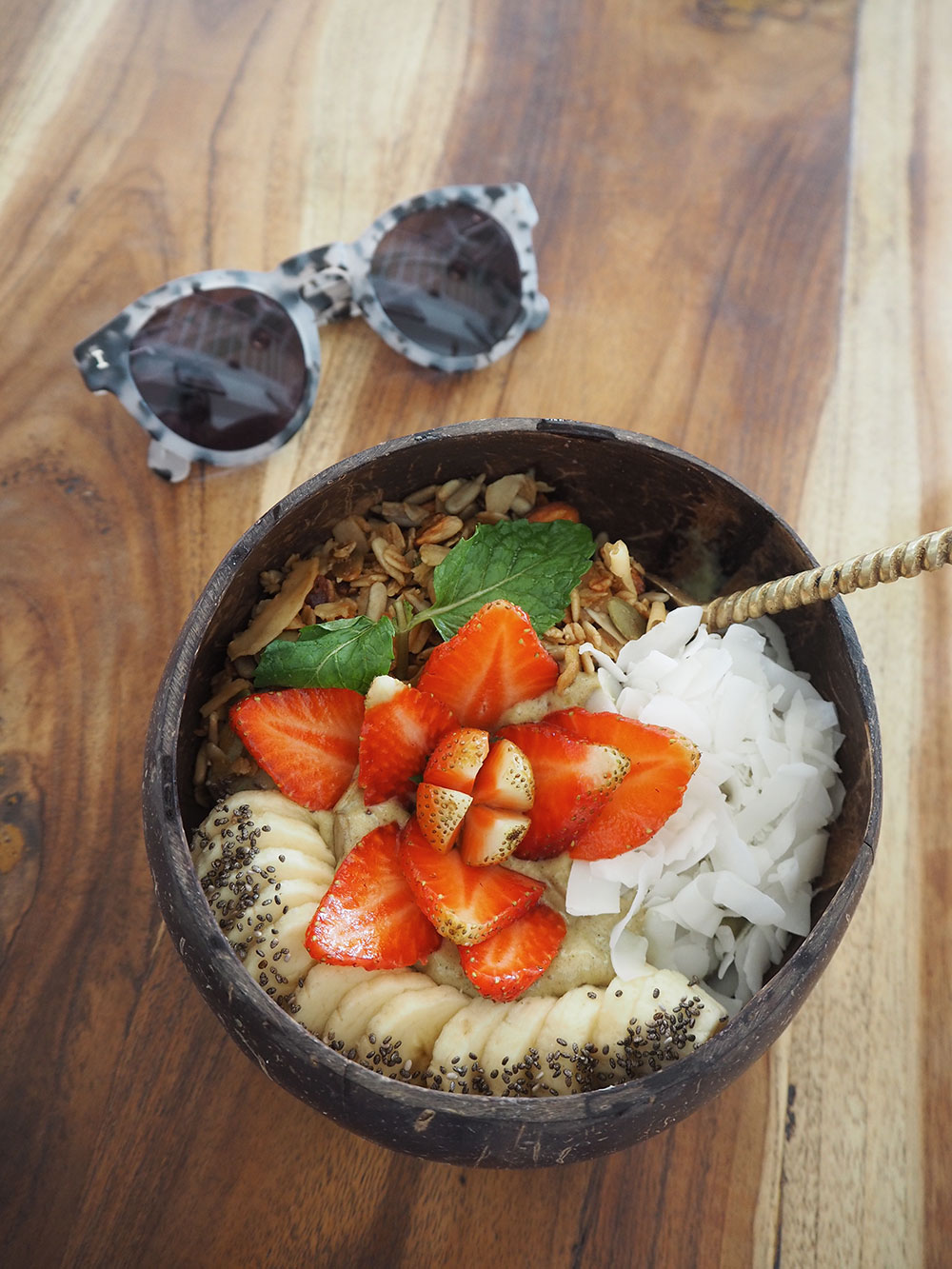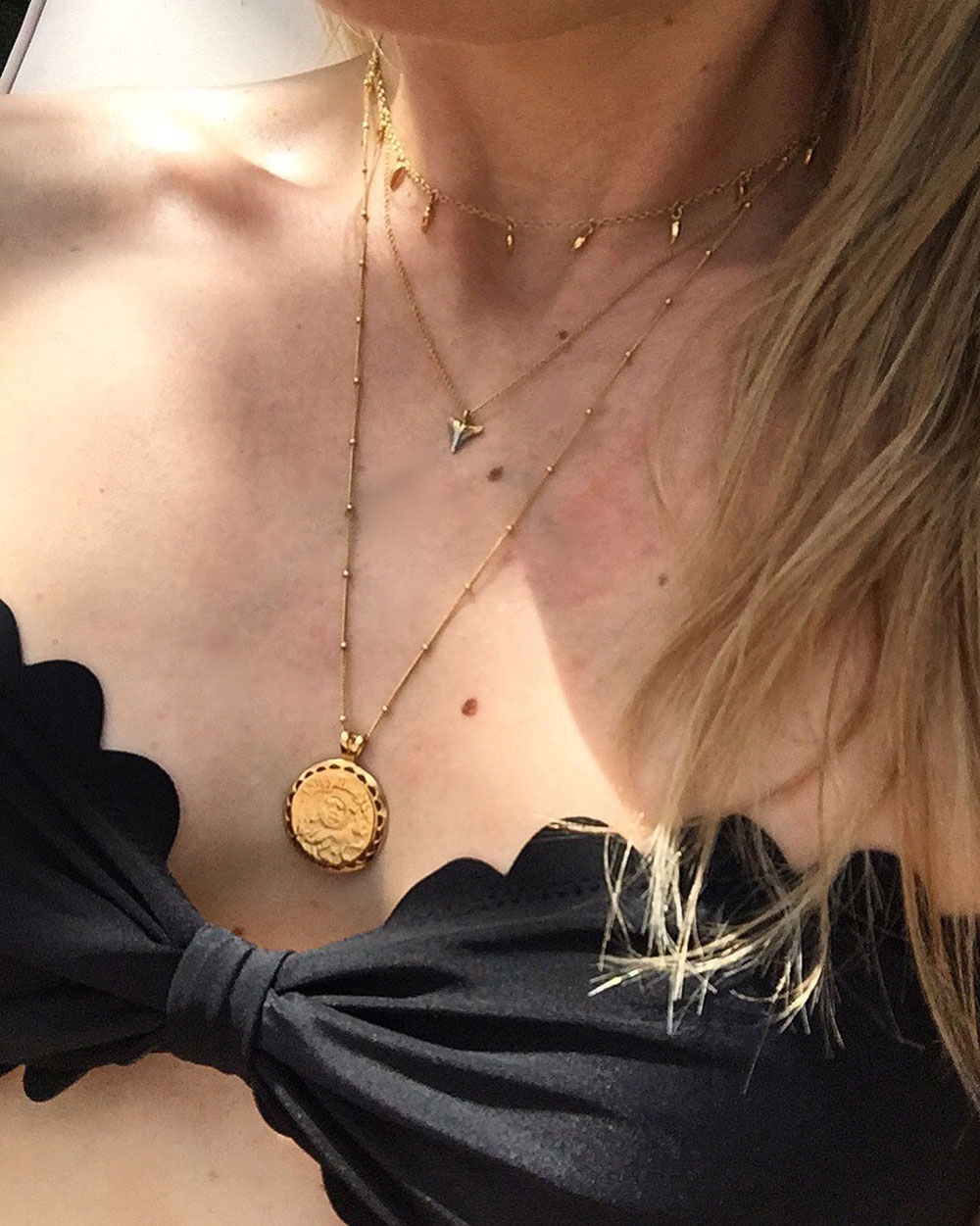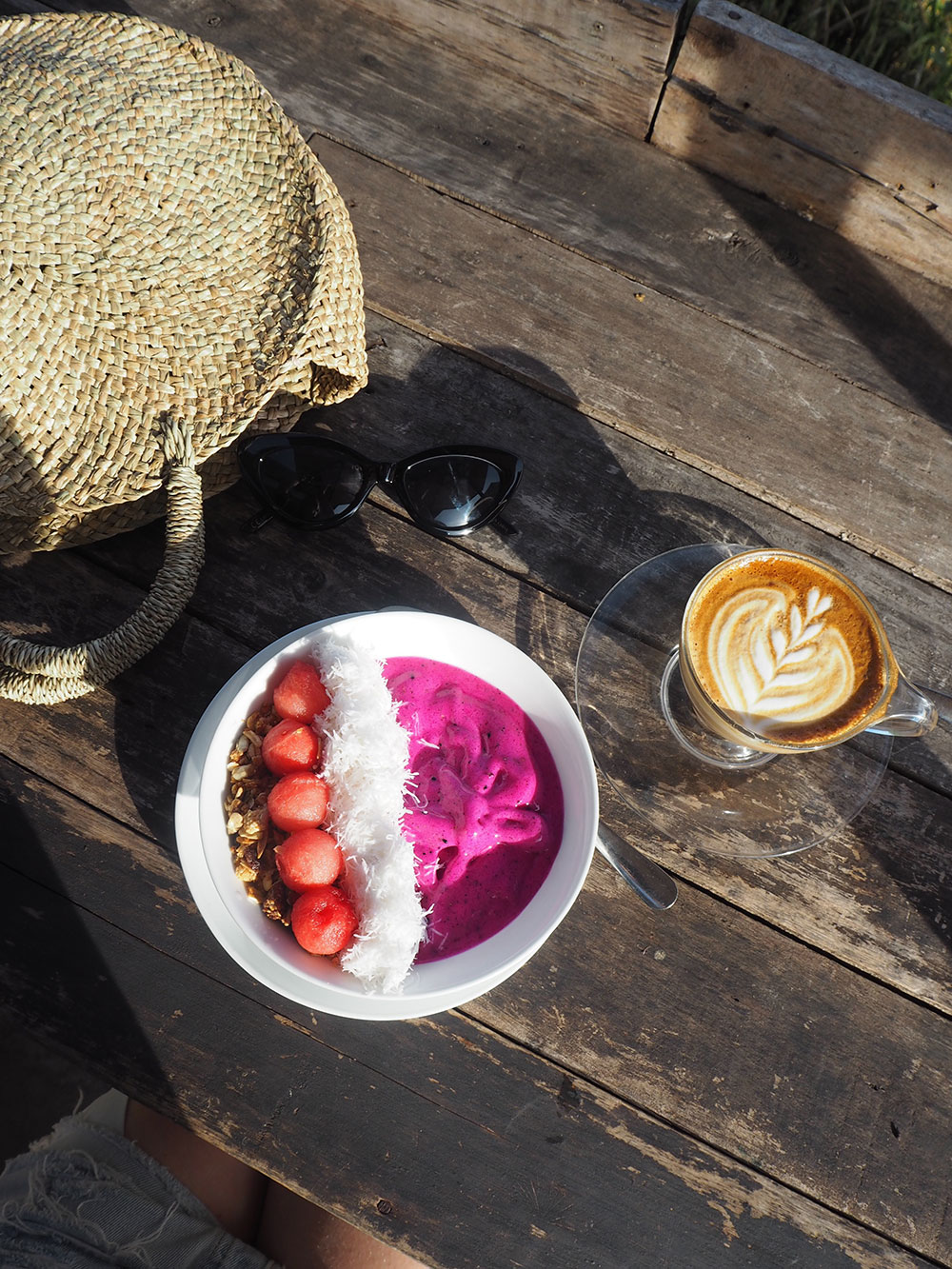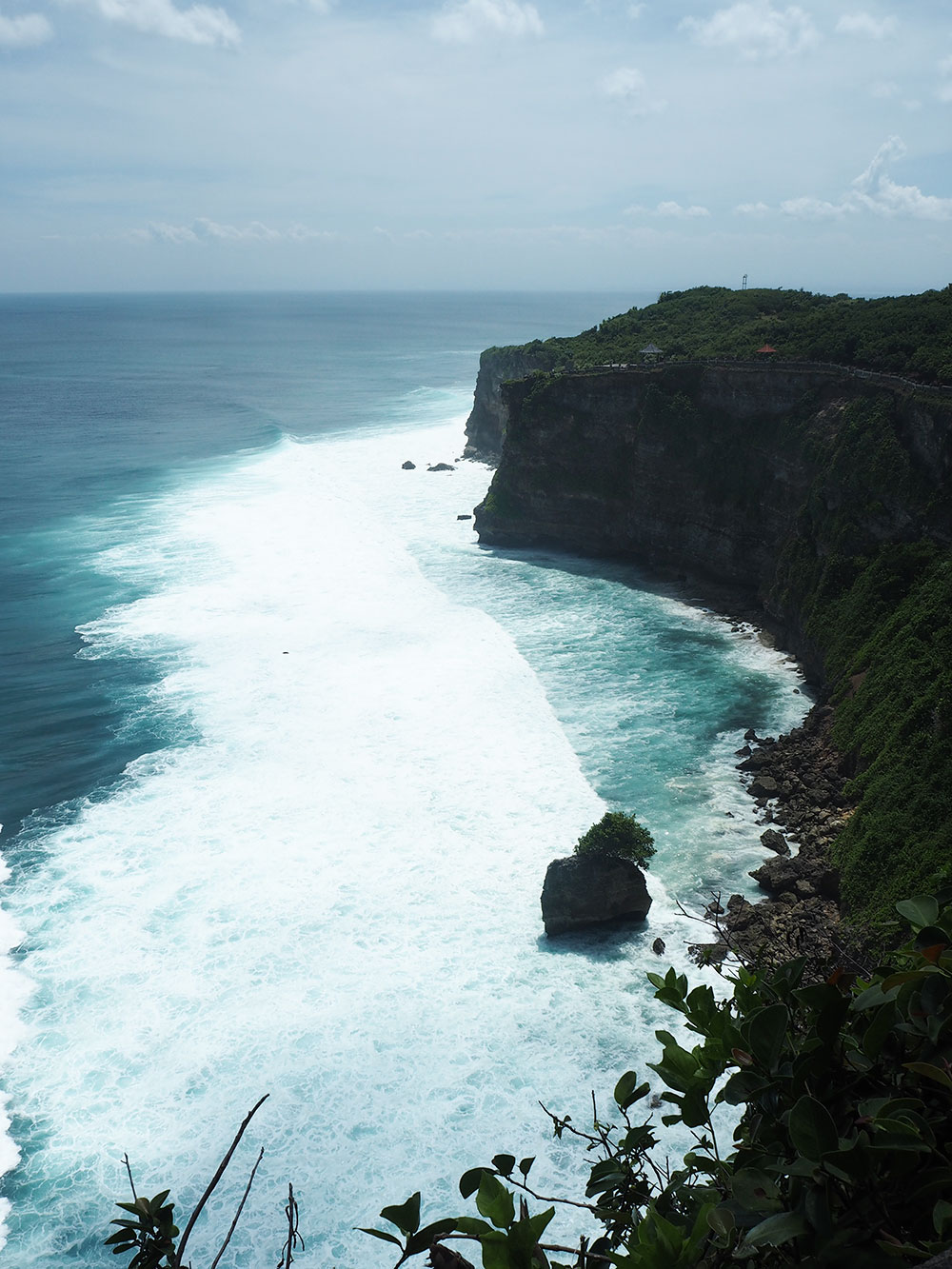 From Ubud I hired a driver to take me to Canggu, a popular beachside town which is all about surfing, hip cafés, restaurants and bars, and shopping. Of course, you can also visit yoga or gym classes, treat yourself to a massage, facial or pedicure, or whatever else the young, urban traveller's heart desires.
I took the first surfing lesson of my life, hung out at beach clubs (with my books), had breakfast two times a day because there are just too many amazing options, walked along the beach, had a massage, went on a day trip to Uluwatu temple and Padang Padang beach, drove around on my scooter, shopped some souvenirs for friends, and just went with the flow.
When it was time to leave for my eco hideaway, I was actually a little sad to leave.