Yes, I did some shopping in Los Angeles (more about that later), but I've also discovered some beauty products and pieces of jewellery that I would like to share with you – in other words, it's time for a new round of "favourite things".
BYREDO "BAUDELAIRE"
It's no secret that I am a huge fan of Byredo scents (I have been wearing "Blanche", "Gypsy Water", "La Tulipe" and "Velvet Haze" for years) and every time I visit a Byredo store or counter and fall in love with new scents. My recent discovery is "Baudelaire", which has notes of black pepper, incense, leather, hyacinth and papyrus. I think it's a wonderful scent for autumn and winter. It's always surprising – I fall in love with it again and again.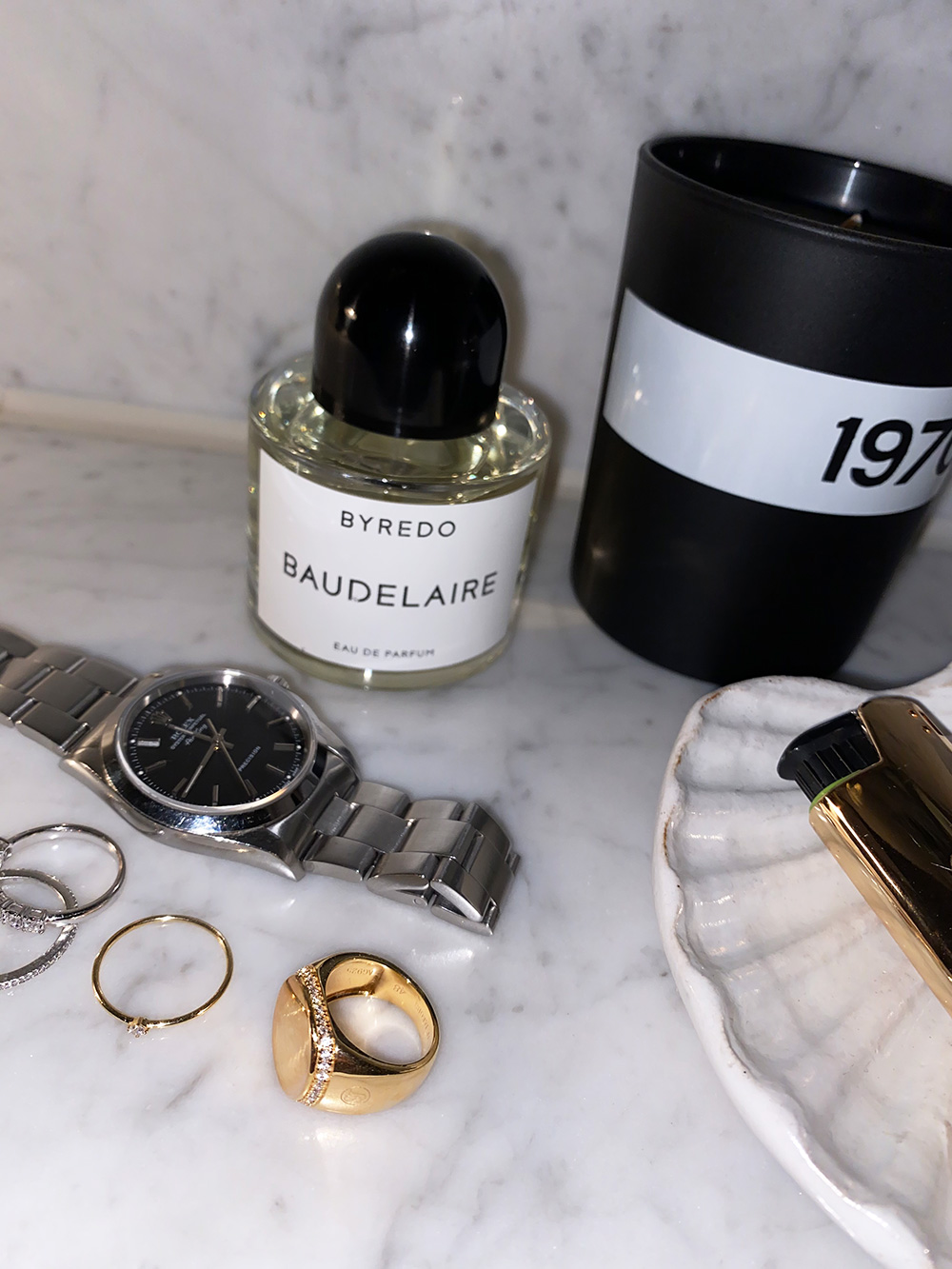 SIGNET RING BY SIF JAKOBS
This golden signet ring by Sif Jakobs Jewellery perfectly matches the scent: it's a mixture of masculine and feminine, classic yet modern. I find golden and silver signet rings very beautiful because of their old-school heritage feeling and unisex appeal. This one is my new favourite! I got it in a small size so that I can wear it as a pinky ring.
Other favourite things in the photo: diamond "Vita ring" by Nives, vintage rolex.
PAULA'S CHOICE SKINCARE ROUTINE
I had read and heard a lot about Paula's Choice before and when my skin was thrown off balance when I decided to quit taking the pill this summer, I thought I would finally give these products, that receive so much praise, a try.
I had a skin and product consultation with Paula's Choice via phone, to make sure I pick the right products for me (great customer service, if you ask me!). These are the products I am using daily: "Resist Skin Restoring Moisturizer" with SPF 50 as a day cream, and "Resist Barrier Repair" as a night cream. Both have a moisturizing and anti-aging effect. I use the "Resist Hydrating Cleanser" in the evening. I love these products, because they give my skin, which tends to feel very dry, enough moisture and care without feeling "too much" or greasy on my skin.
Whenever I feel like my skin needs some extra care and moisture, I apply the "Super Hydrate Mask", which can be used overnight or washed off after 20 minutes.
And now to the magic product: Paula's "2% BHA Liquid Exfoliant". I couldn't live without acid peelings or gels, they are a vital part of my skincare routine, and this one is truly amazing! I don't use it every day, but around 3 times a week, in the morning – but it really depends on my skin condition. If you're using this product, please remember to always apply a face cream with SPF during the day (after your skin has completely absorbed the peeling)!
I am definitely a fan of Paula's Choice now.
Also in the photo: "Mini Sunshine Necklace" by Logan Hollowell jewelry.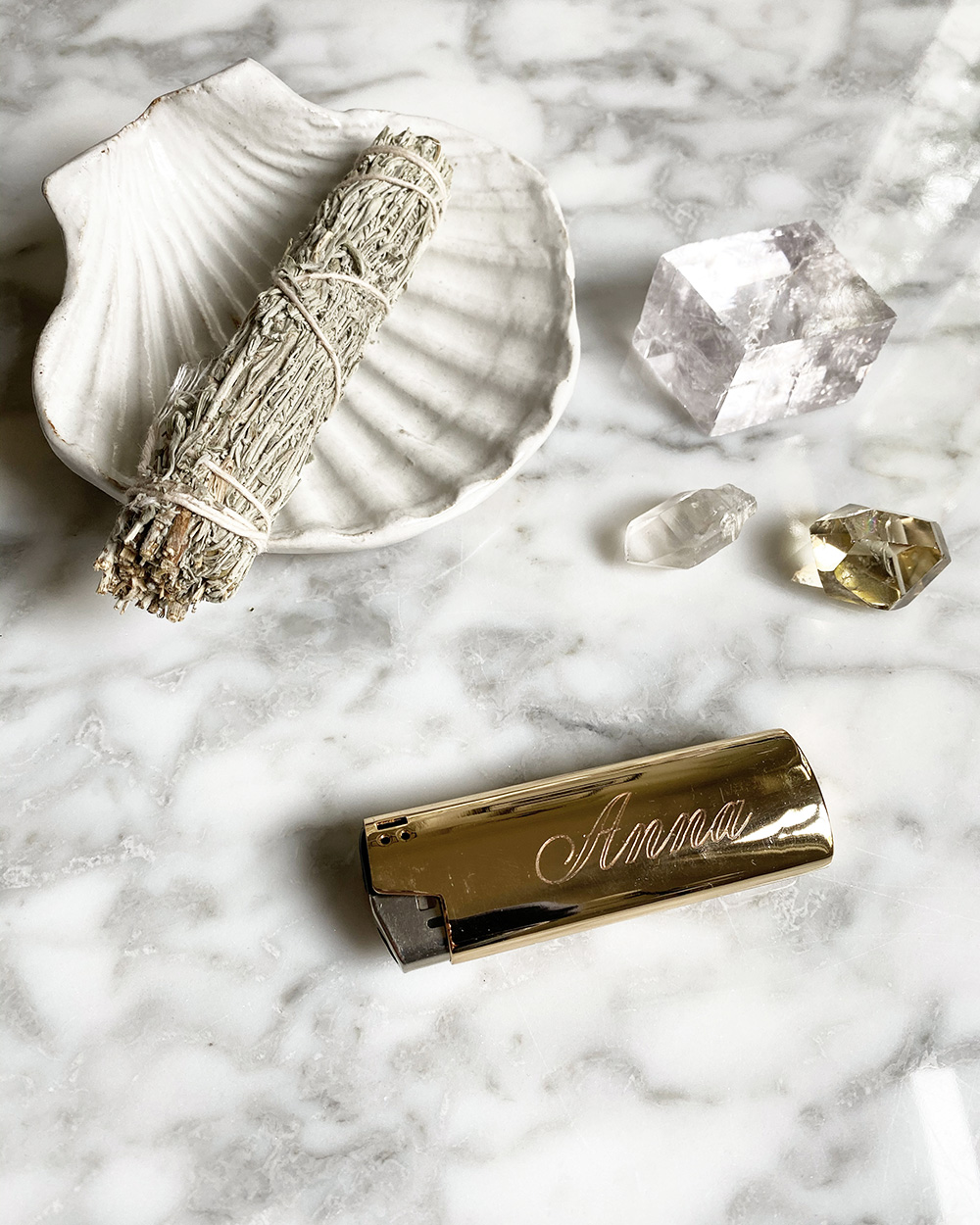 SOUVENIRS FROM LA
You could get a glimpse of it in the first photo – here's a little souvenir I bought myself in Los Angeles: a custom lighter case by Are You Am I. I also bought crystals (obviously!) and sage for smudging. The modern witch/ eso hippie in me is cheering!
The ceramic shell is by Frances Costelloe.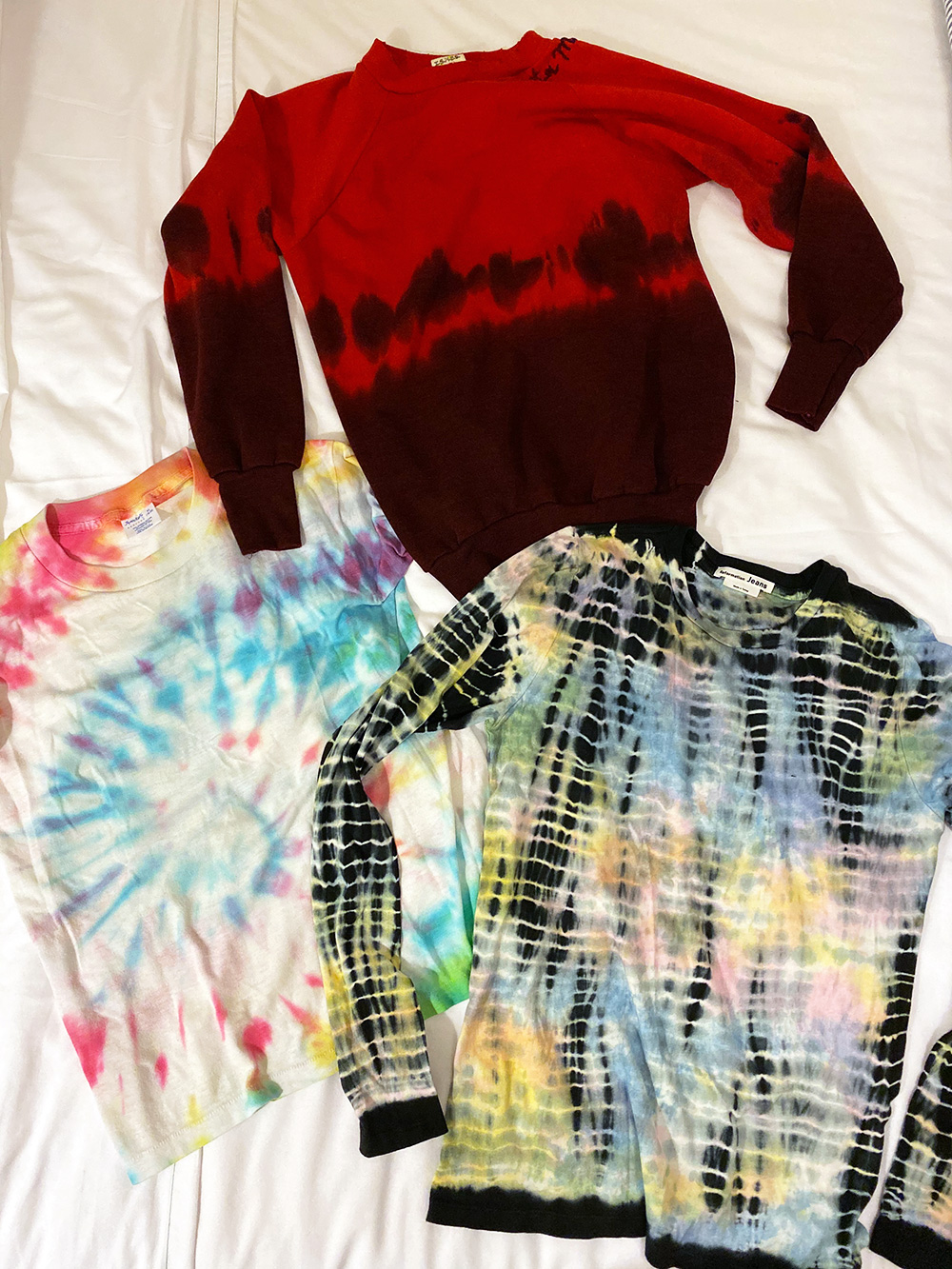 MORE TIE-DYE
… and more souvenirs from Los Angeles: a vintage tie-dye sweatshirt by I Stole My Boyfriend's Shirt (which I actually found in the hotel gift shop of "Shutter's on the Beach" in Santa Monica), a vintage tie-dye T-Shirt, which I bought at "Varsity", and a tie-dye longsleeve shirt by Reformation. Groovy, aren't they? 😀
.
– Advertising: this post contains press samples –