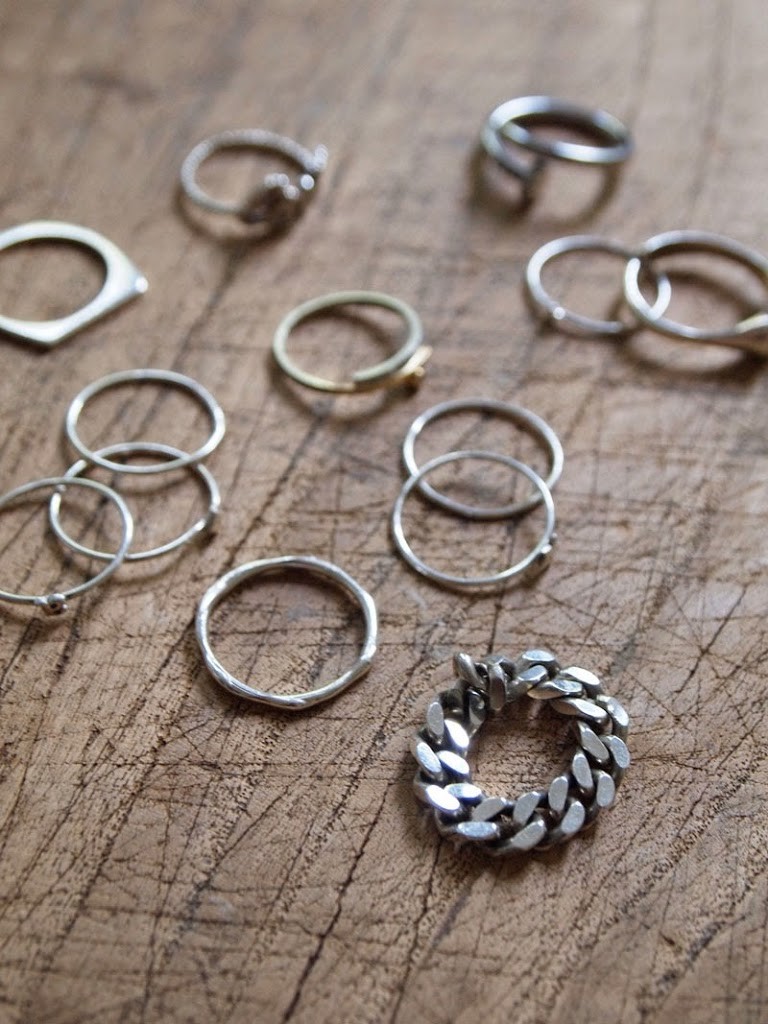 I never leave the house without jewellery. For me, jewellery is an essential part of an outfit and it's what makes a look personal. What I wear every day: necklaces, several bracelets and – on most days – a stack
of small silver rings. The newest addition to my ever-growing collection: the "My Own Summer" chain ring by the Berlin based label I need more rings. All of their rings are custom made.
More about my favourite jewellery here.