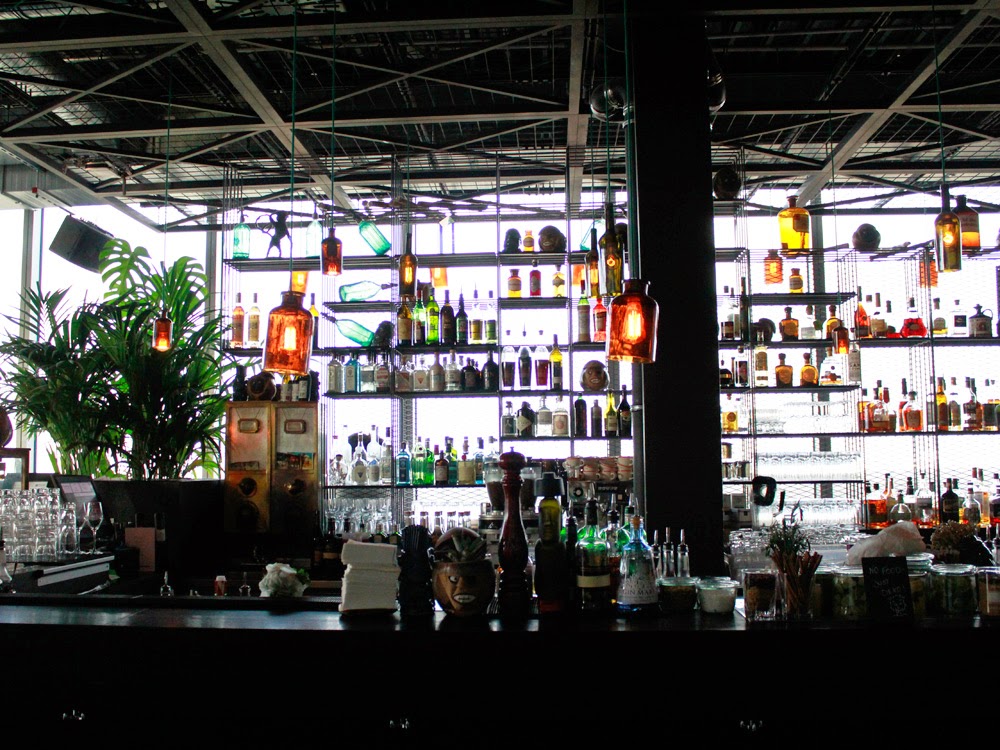 I'm in Berlin quite regularly, but usually for work appointments – which means I never have the time to check out that restaurant or breakfast place I read about, to meet friends, … etc.
So last weekend my boyfriend and me made a trip to Berlin "for pleasure", as airport immigration would say, in order to catch up on all that. Of course my list of places I wanted to go to and people I wanted to see was far too long for two days, but we did our best to use our time in Berlin well.
We stayed in "25 hours Hotel", which ticked several boxes at once: it's right near "Bikini Berlin" (a "concept shopping mall" hosting several young fashion labels), the hotel rooms overlook Berlin's zoo, plus the hotel has a really nice bar, restaurant and coffee shop.
My personal highlights: afternoon cocktails in the hotel's "Monkey Bar" – since it is located on the 10th floor you can sip your drink while watching the animals in the zoo; waking up to a blue sky and a view over the elephant, monkey and giraffe enclosures; and having breakfast in a hotel restaurant whose atmosphere resembles a conservatory.
Two other places we visited and that I can recommend: have dinner at Crackers and check out the new concept store "The Store" at Berlin's Soho House (my boyfriend hated it for the same reasons I loved it: marble tables, a good selection of luxury/ niche fashion and beauty labels, green smoothies and home-made juices, vegan snacks (I had banana bread with coconut cream and a flat white), and a hip crowd). Of course there are a million other places I love in Berlin, I hope I will get round to making a Google map for you soon.
What I'm wearing on the above photo: "Canada" scarf by Acne, coat and paisley shirt by The Kooples, leather trousers by BLK DNM, Chloé "Susanna" boots (an ebay score), Saint Laurent bag.