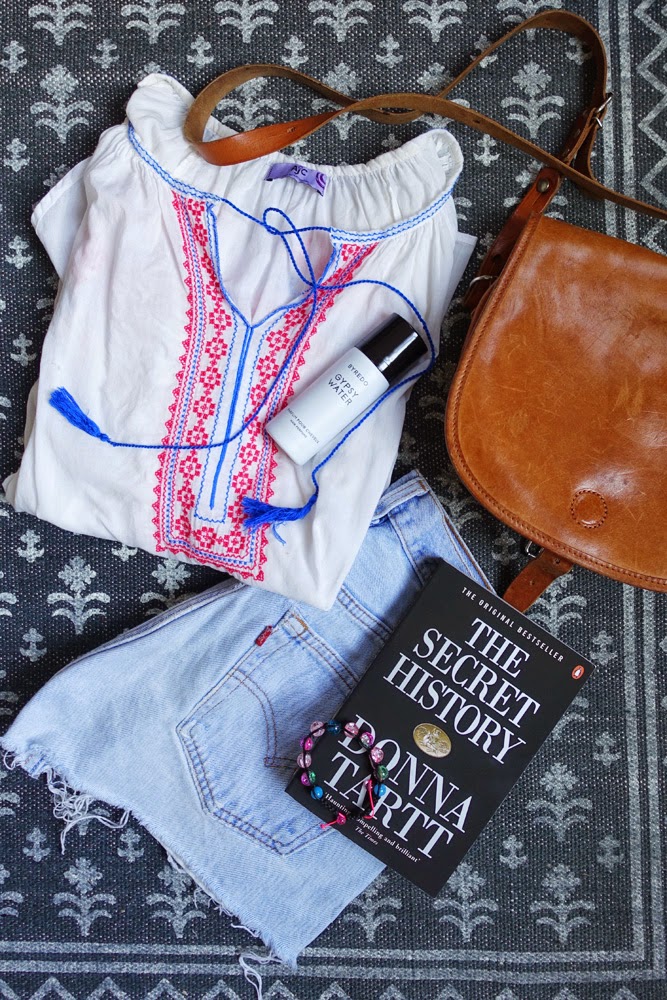 Maybe you have seen my mood board. Times flies. Now it's only a couple more days until we are leaving for Tulúm. Here are some of the things I will pack:
Boho blouse, vintage Levi's shorts and vintage leather bag, a bracelet that my sister made for me, "The Secret History" by Donna Tartt, and hair perfume by Byredo.
Embroidered cotton dress by Baum und Pferdgarten, sunglasses by Illesteva, belt by Bands of L.A., jewellery from different places around the world, and sun protection by Kiehl's.