July was as pretty busy month (with Berlin Fashion Week, a lot of projects for www.femtastics.com, several long train rides and short trips on the weekends). I did not even manage to publish this post in the month of July – it comes one day too late. I hope you'll forgive me. 😉 So before I lose more time, here are my favourite things of July: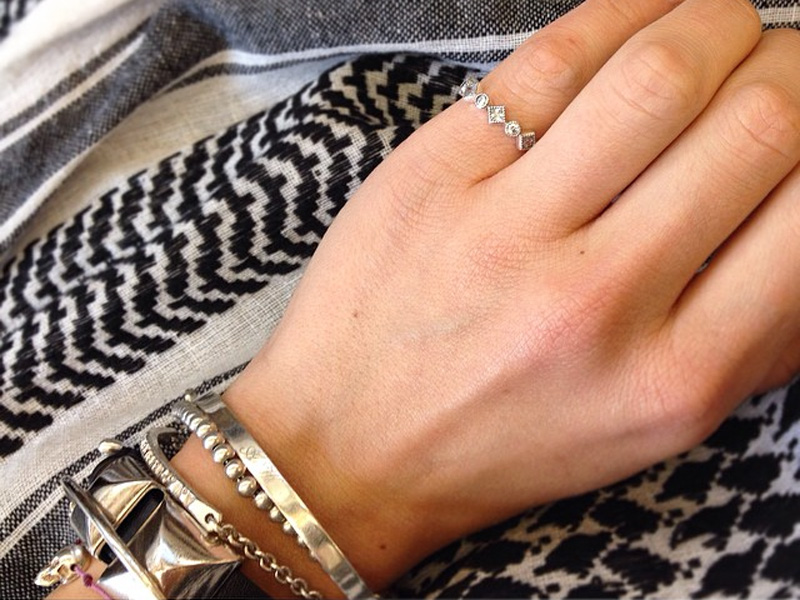 1. KUFIYA SHIRT
I love graphic black and white prints and thus have a weak spot for the Kufiya print – purely from an aesthetical perspective, not a political one. My Roughrugs dress is one of my favourite summer dresses, and now I have added a similar top to my wardrobe. It's by Nobodyknowsus (they also make a dress and a skirt).
(the pinky ring in the above photo is by Pandora)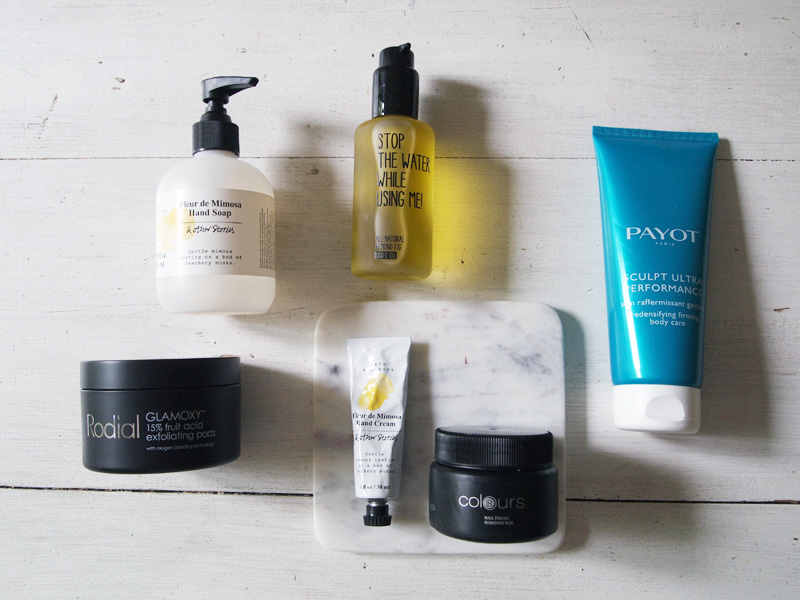 2. BEAUTY DISCOVERIES
Some beauty products I have recently tried and immediately loved: "Fleur de Mimosa" hand soap by & other stories and the matching hand lotion (I just love this scent!), almond fig body oil by Stop The Water While Using Me (only natural ingredients and high quality oil), exfoliating pads "Glamoxy" by Rodial (so easy to use and they make your skin look amazing), nail polish remover by LR Colours (I think I got this in a goodie bag … it's the best nail polish remover I've had yet, really quick and easy), shaping body lotion "Sculpt Ultra Performance" by Payot (your body immediately feels refreshed and tightened after you have applied this body lotion. It's working wonders.).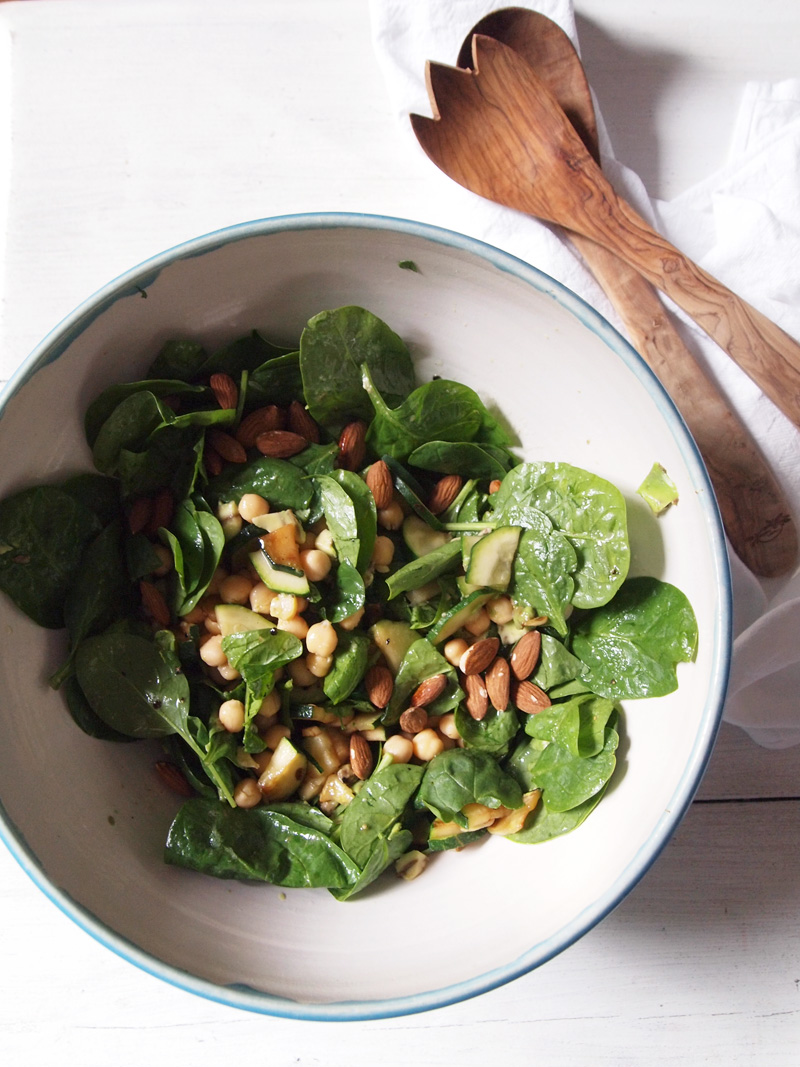 3. SUMMER SALAD
This one is called "Skin Beauty Salad" (I found the recipe here) because it consists of superfoods like Avocado, almonds, spinach leaves and chick peas. It's one of my favourite salads in summer.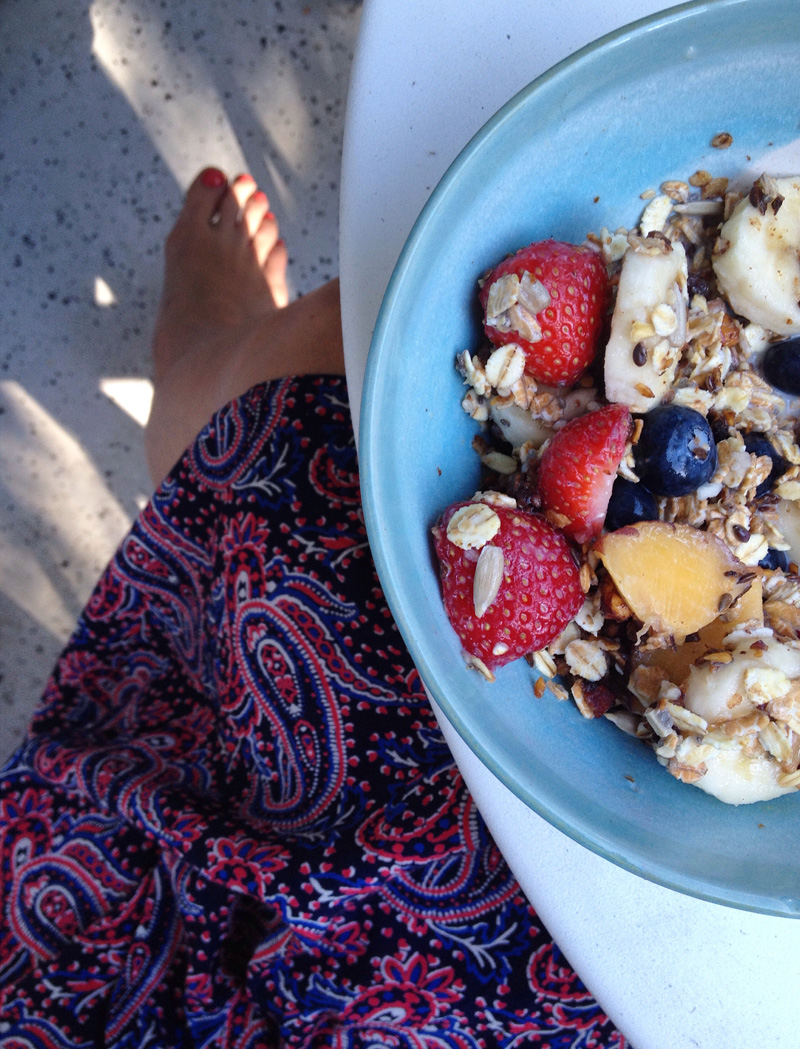 4. BREAKFAST ON THE BALCONY
On these rare days (in Hamburg) when it's already warm in the morning and not raining, I have my breakfast on the balcony and try to imagine I'm in Southern France.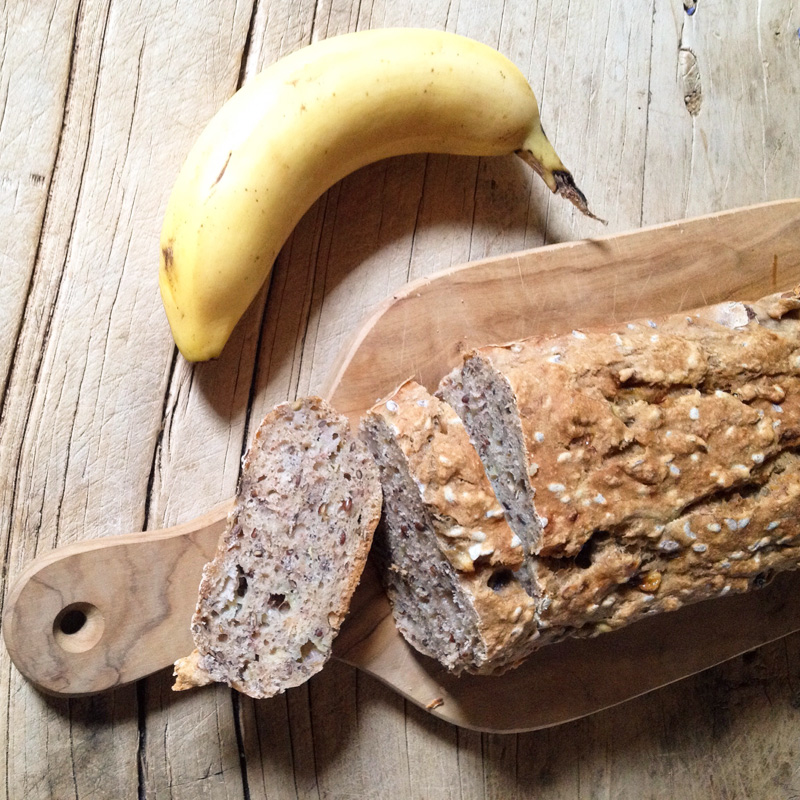 5. VEGAN, HEALTHY BANANA BREAD
Since you seemed interested in the recipe when I posted a photo of this vegan, sugar-free banana bread on Instagram, here it is:
– 2 cups of wholewheat flour
– 2 mashed, (over)ripe bananas
– 1/2 cup flax seeds
– 1 tea spoon baking powder
– 1/2 tea spoon baking soda
– pinch of salt
– 1 tea spoon cinnamon
– pinch of cardamom
– 4 table spoons apple sauce (organic or homemade)
– 4 finely chopped dates
– if you want: add chopped walnuts
Mix the flax seeds with some water and put aside to soak. Mix all dry ingredients, then add mashed banana, dates and flax seeds, and mix everything. If the dough is too try add a little bit of water. Put dough in a loaf pan and bake in the oven at 150° C for about 50 minutes.
( Tastes very good on its own but I also recommend to try it with organic peanut butter on top).