I've been living in my current apartment for two years and only now do I feel happy with the lamps. I think it takes some time to find nice lamps that add something to your apartment apart from light (the obvious) – especially if you're not able to pay enormous sums. From my experience and numerous trips to interior stores I know that it is quite easy to find beautiful lamps when you don't care about a heavy price tag, but if that isn't the case it gets a lot more difficult.
When we moved in there were small halogen lamps installed in the ceilings of our hall way and bathroom, which are convenient because they provide a good light without catching your eye. For my kitchen I already had a small vintage industrial lamp (and there are lights installed above the work surface) but for the other rooms, especially the living and dining room, I didn't even know what I was looking for. So here's what I learned.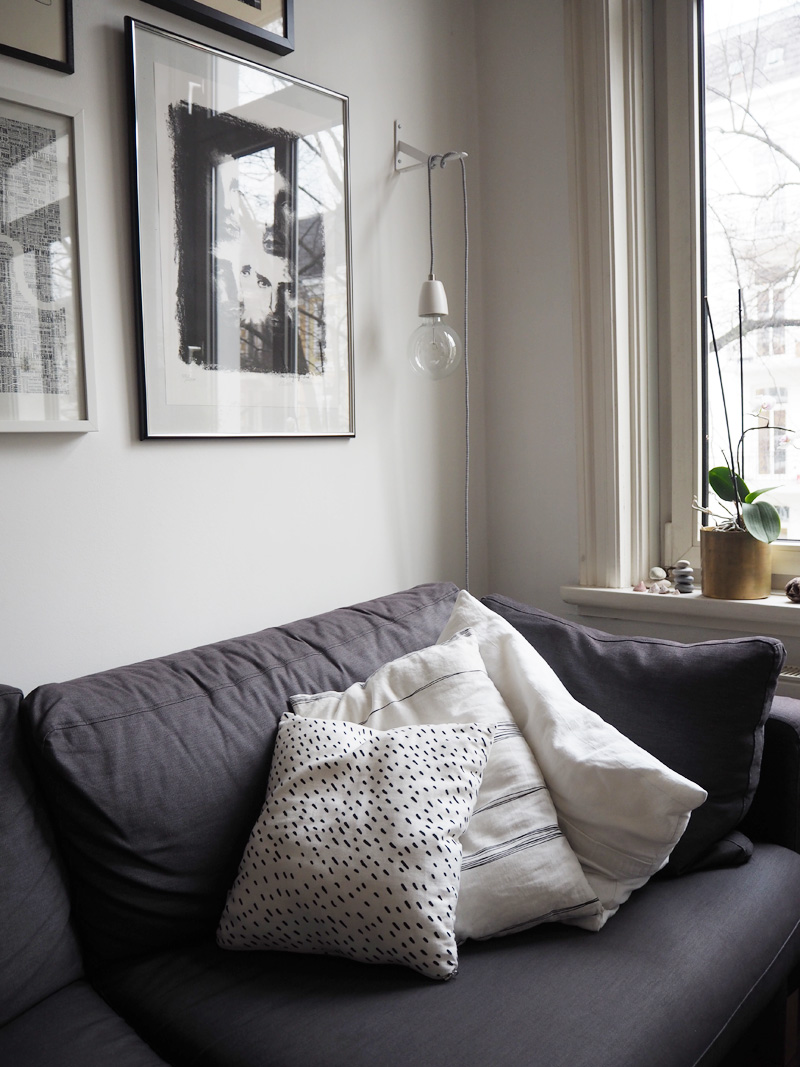 The more the merrier. Instead of installing one lamp in the middle of the room, use several. If you have diffused light that you can use flexibly – depending on the occasion and atmosphere you're looking for – your home is going to feel a lot cozier and nicer. In our living room I installed House Doctor's "Molecular" lamp (which I bought via Einrichten-Design) on the ceiling. Around our sofa I added a big light bulb with a textile cable (I bought mine from Bo Concept) and Ikea's "Fado" lamp on the floor, plus a table lamp on my desk. I think it would be perfect if we had another floor lamp (maybe this one?) – I like a lot of lamps in the living room because I want it to be really cozy.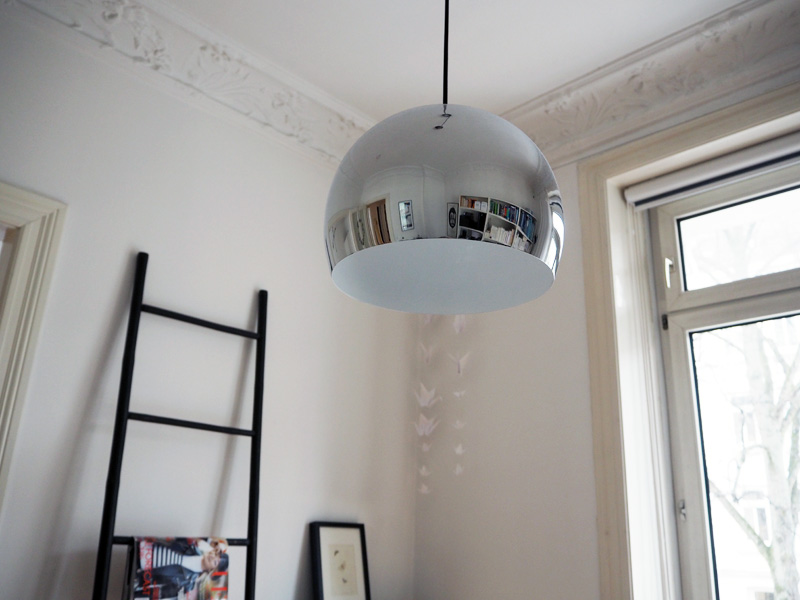 For our dining room I finally decided to put Bolia's "Ball Pendle" above the table. If we had a bigger dining table I think I'd like to hang several of them next to each other. And because you might not want to use the main light when you're having a homely dinner party with friends – and because candles usually don't provide enough light – I added a small lamp on our book shelf, a pretty table lamp which I bought in Sweden and an illuminated vintage globe. That way there's a lamp with diffused light in every corner of the room.
I'm not finished with our bedroom yet, so I can't share that one right now. 😉 I guess this is a never-ending story …
More about interior here and on Pinterest.