Now I'm jumping ahead a bit but I cannot wait to share this beautiful spot with you. After two nights in Tamarindo (more about that in the next post) we drove to Santa Teresa, a little beach and surfer town which is sometimes referred to as "the new Tulúm" or "the original Tulúm". Since we do not surf we came here to relax on the beach and in our beautiful, special hotel: Latitude 10.
The resort, which was originally built as a private residence, has only five exclusive casitas, each built with open doors and windows and an open-air bathroom, nestled in the jungle-like hotel garden. We stayed in the Premium Junior suite, which was wonderful. Breakfast was served in the intimate hotel restaurant and consisted of freshly pressed fruit juice, a bowl of fresh fruit, yoghurt and homemade granola, a meal from the breakfast menu (French toast, eggs and avocado, huevos rancheros, toast, …) and home made banana bread (so juicy and delicious!). Such a great start of the day, followed by extensive reading time in the hammocks or sun chairs on the beach, massages and walks along the beach. It's difficult to swim in the sea in Santa Teresa because the waves are usually very strong (which is why it's such a great place for surfing). But we loved the place anyway.
Dinner at Latitude 10 was great, too, but after relaxing on the hotel grounds the entire day we decided to go to the nearby Florblanca resort for dinner one evening. We watched the pastel-coloured sunset while enjoying a pre-dinner cocktail on the sun chairs and later walked up to the hotel's restaurant for sushi. When we returned to Latitude 10 after dinner and walked through the garden to our casita, we saw that the hotel staff had put up candles on the steps to our villa and inside our room, too. They really know how to make your holiday memorable.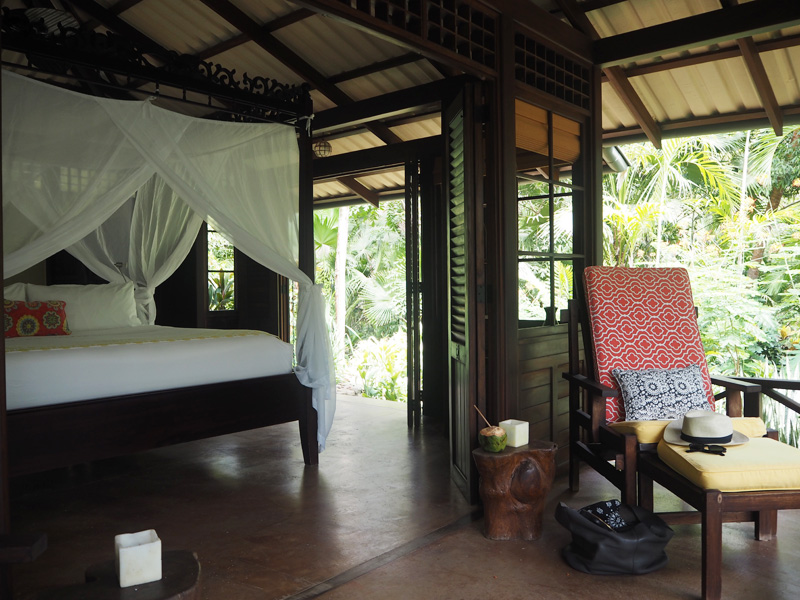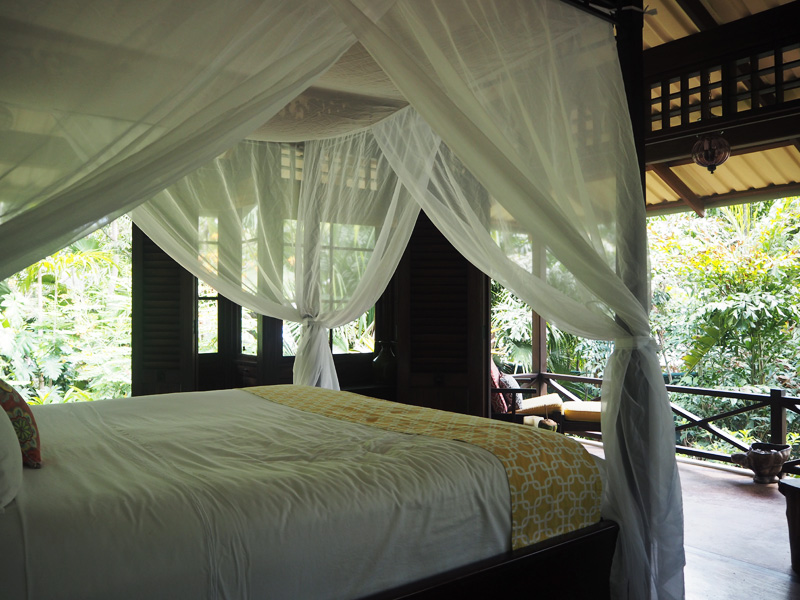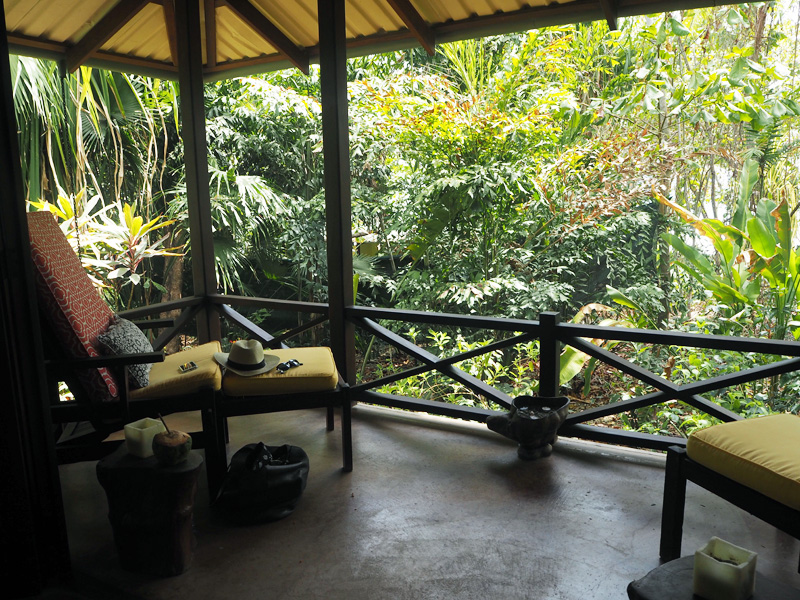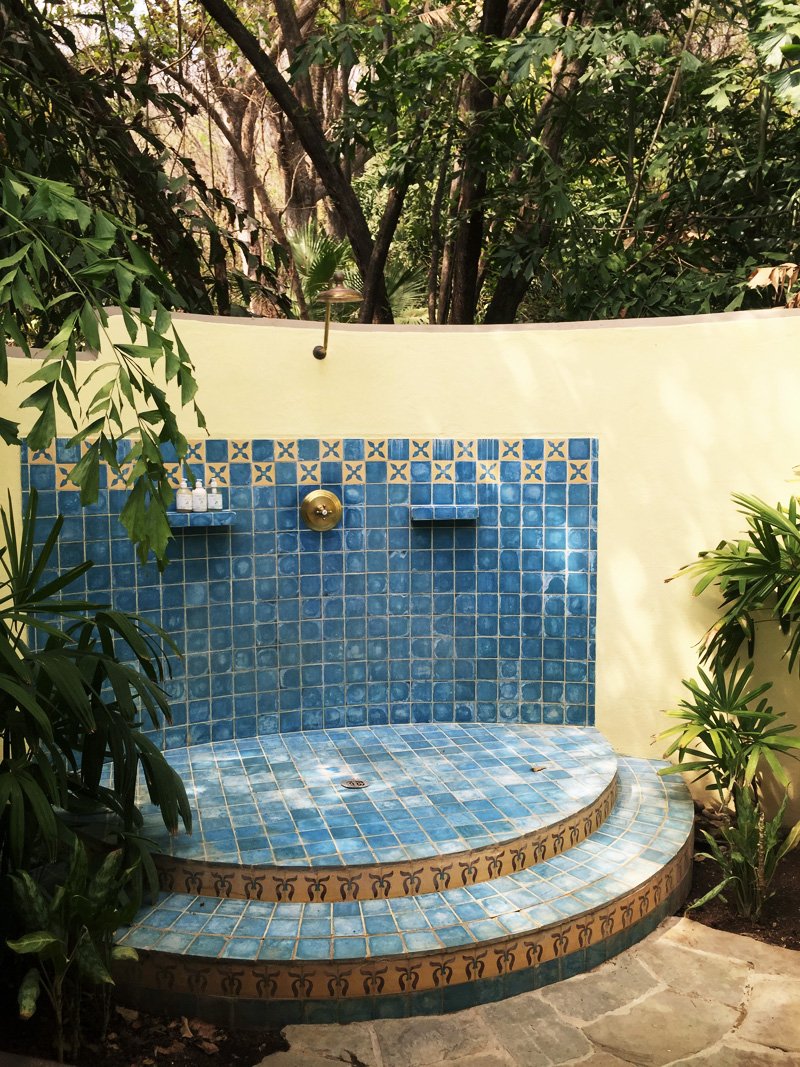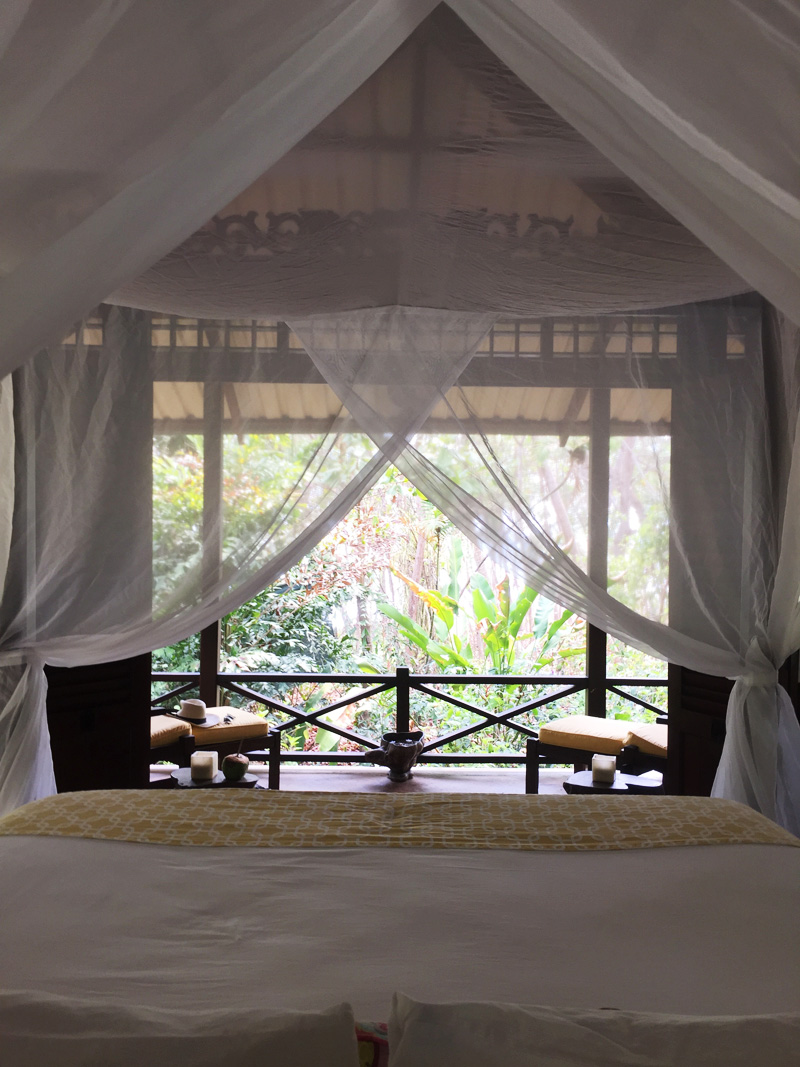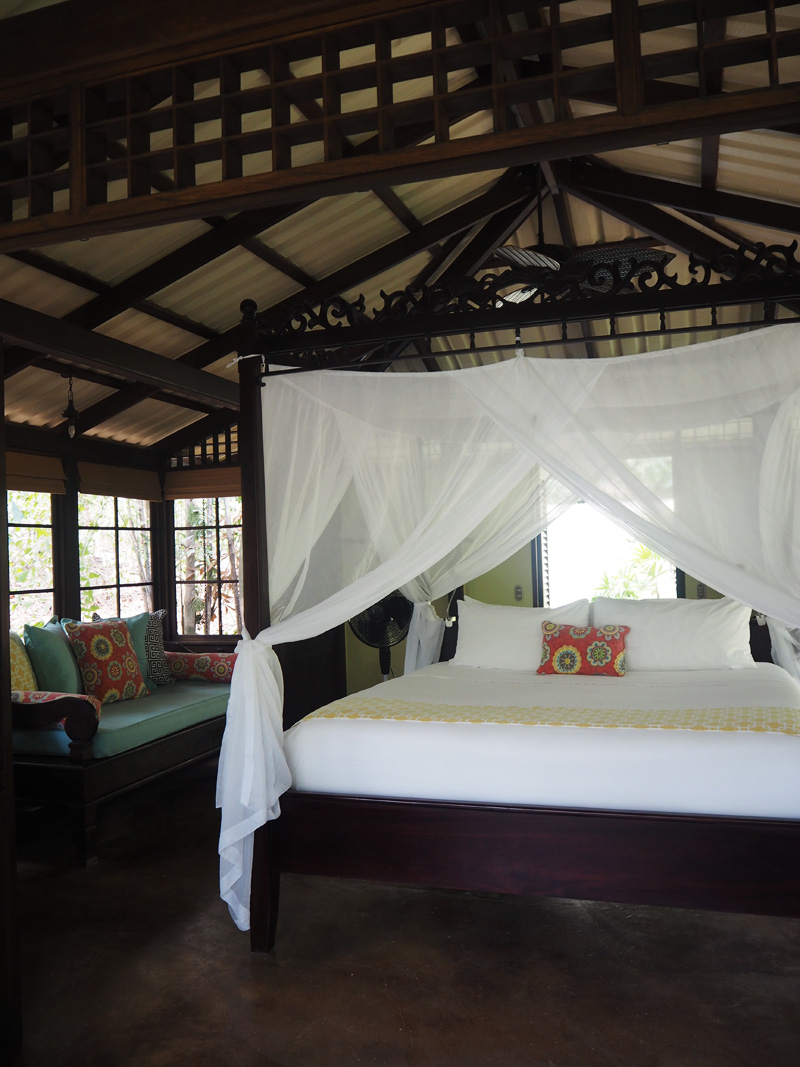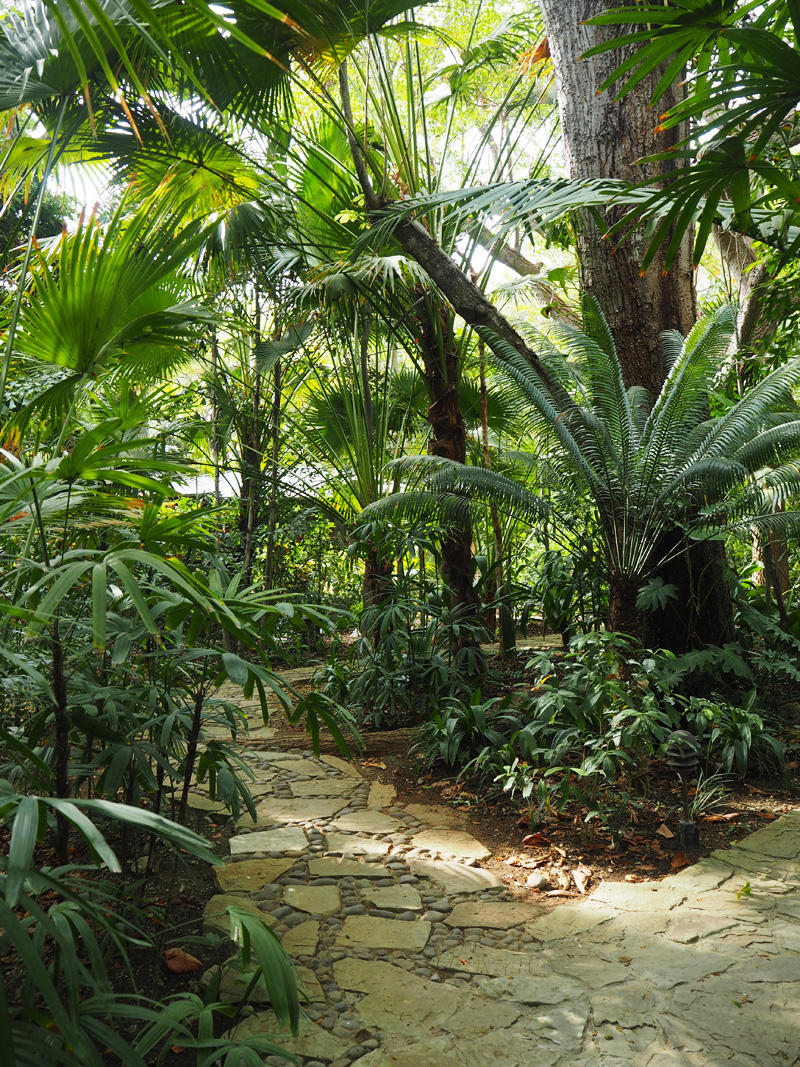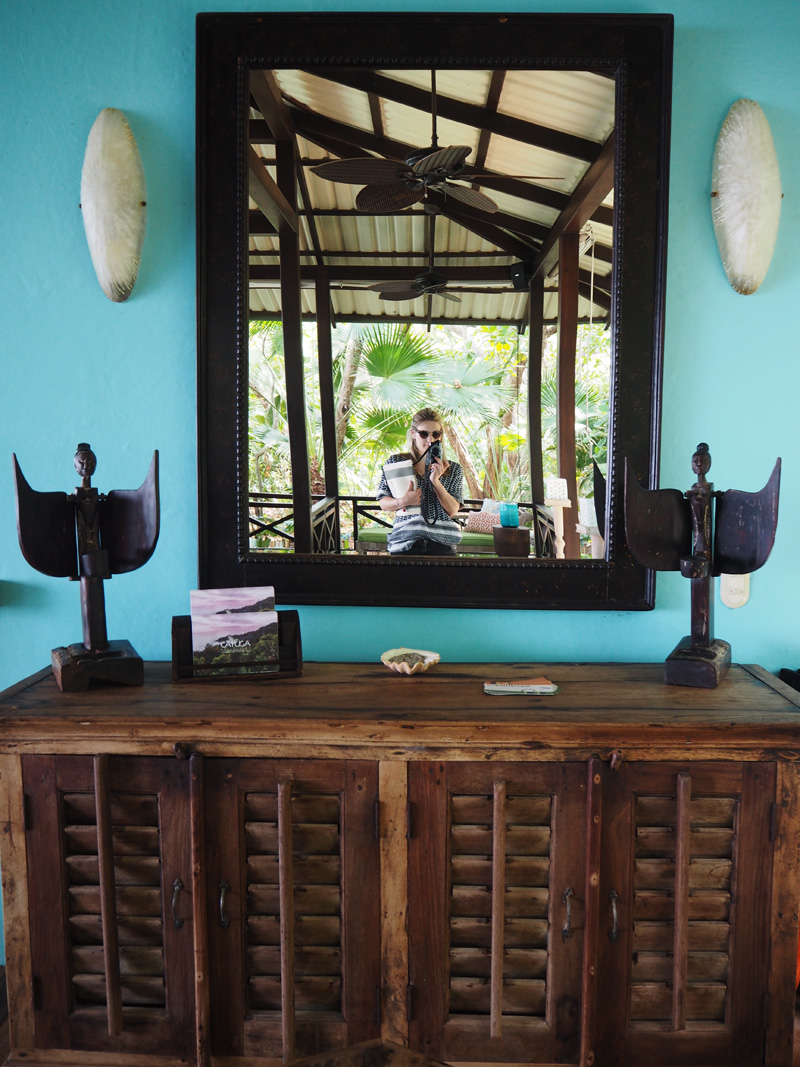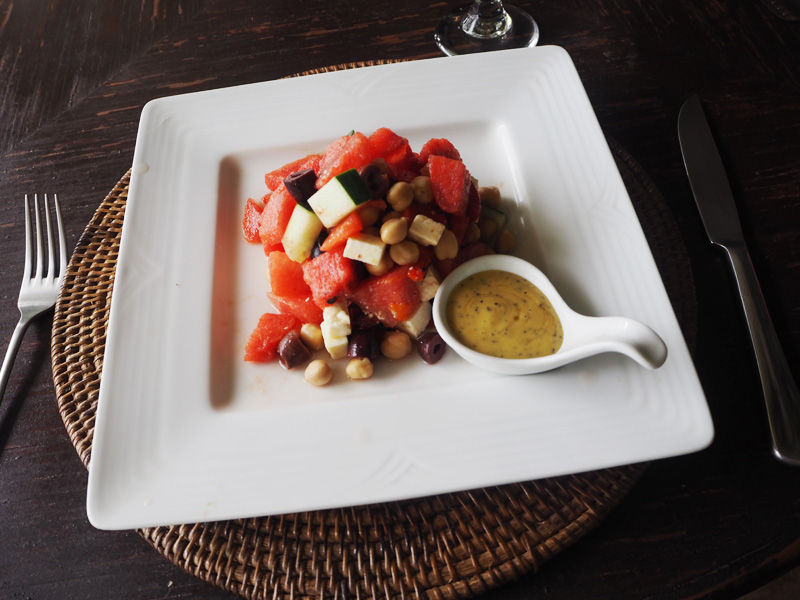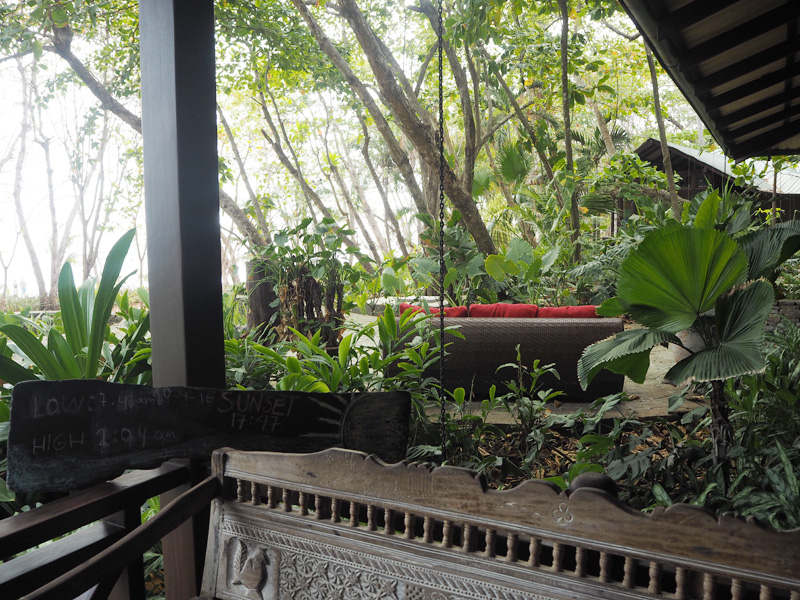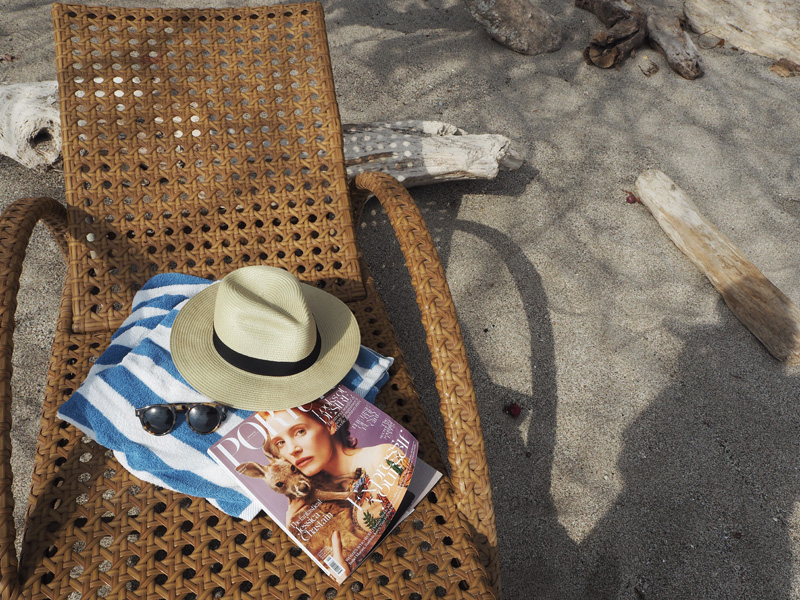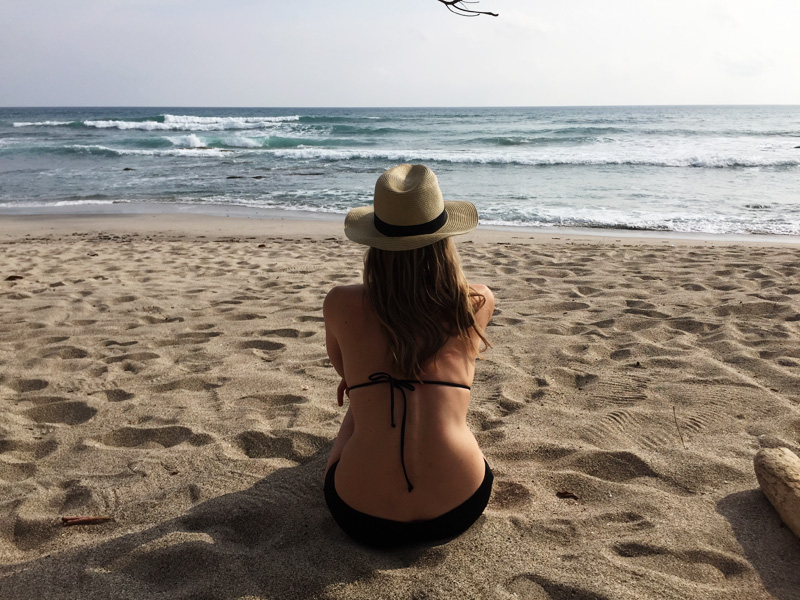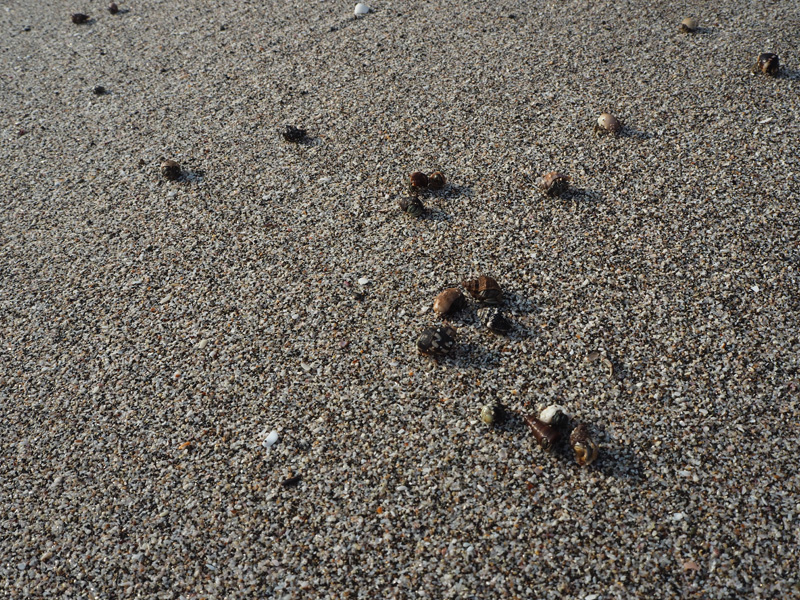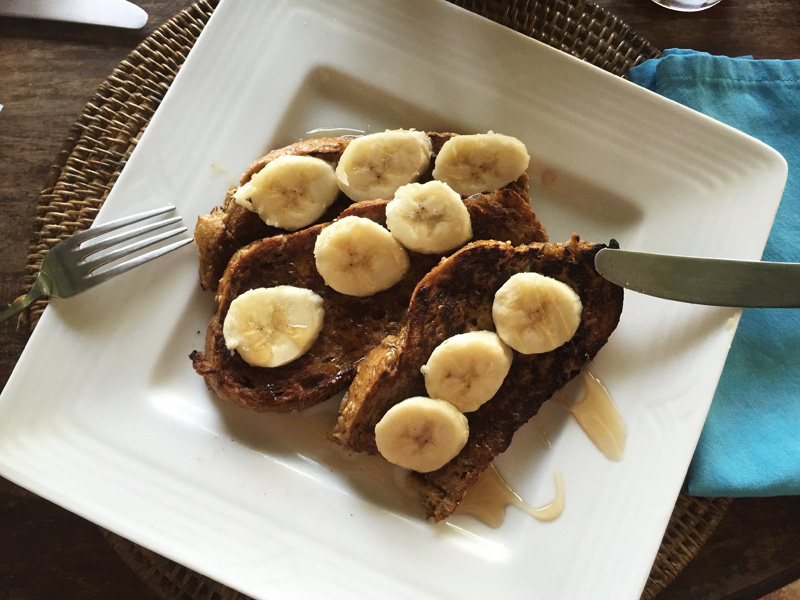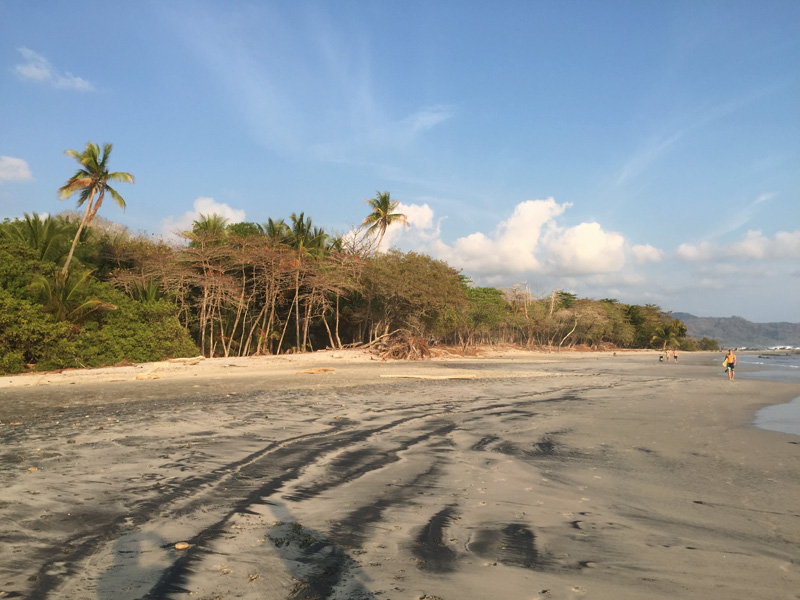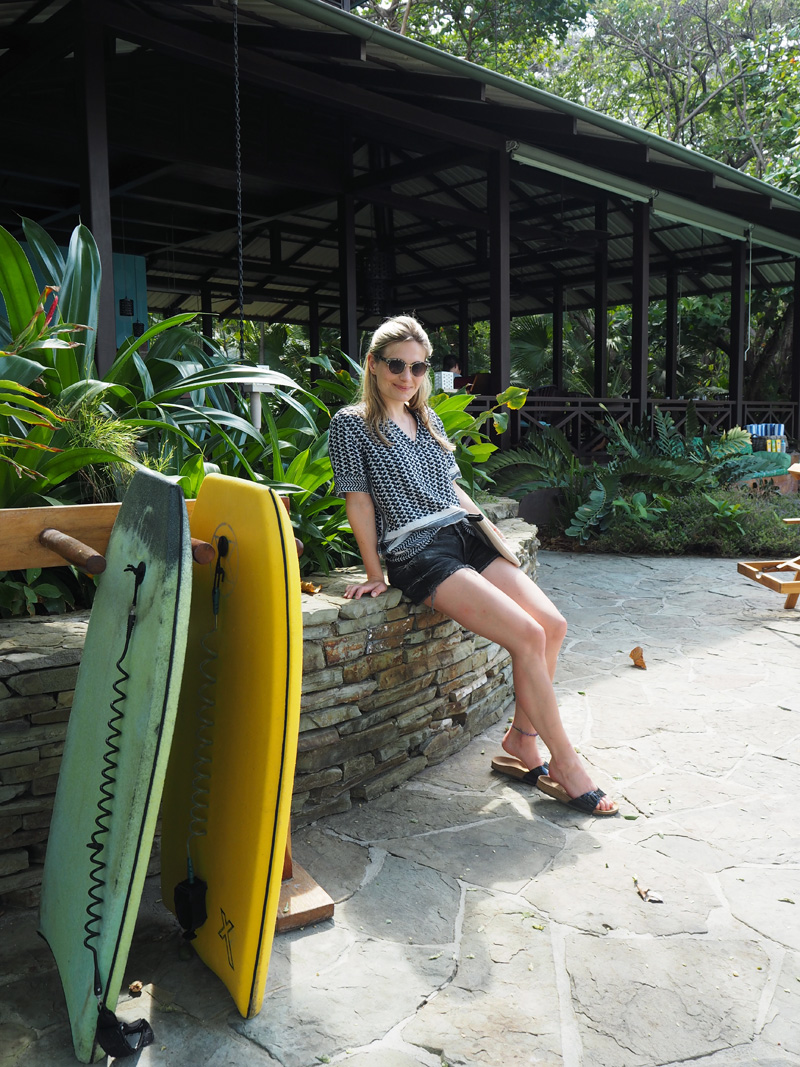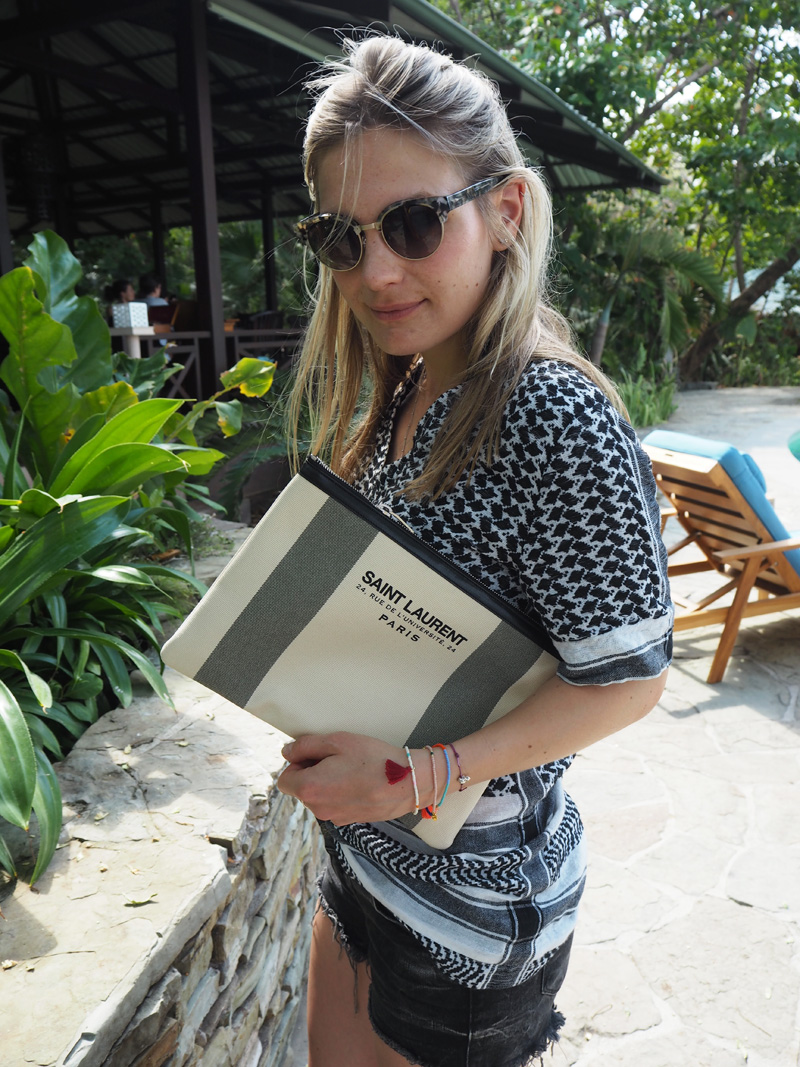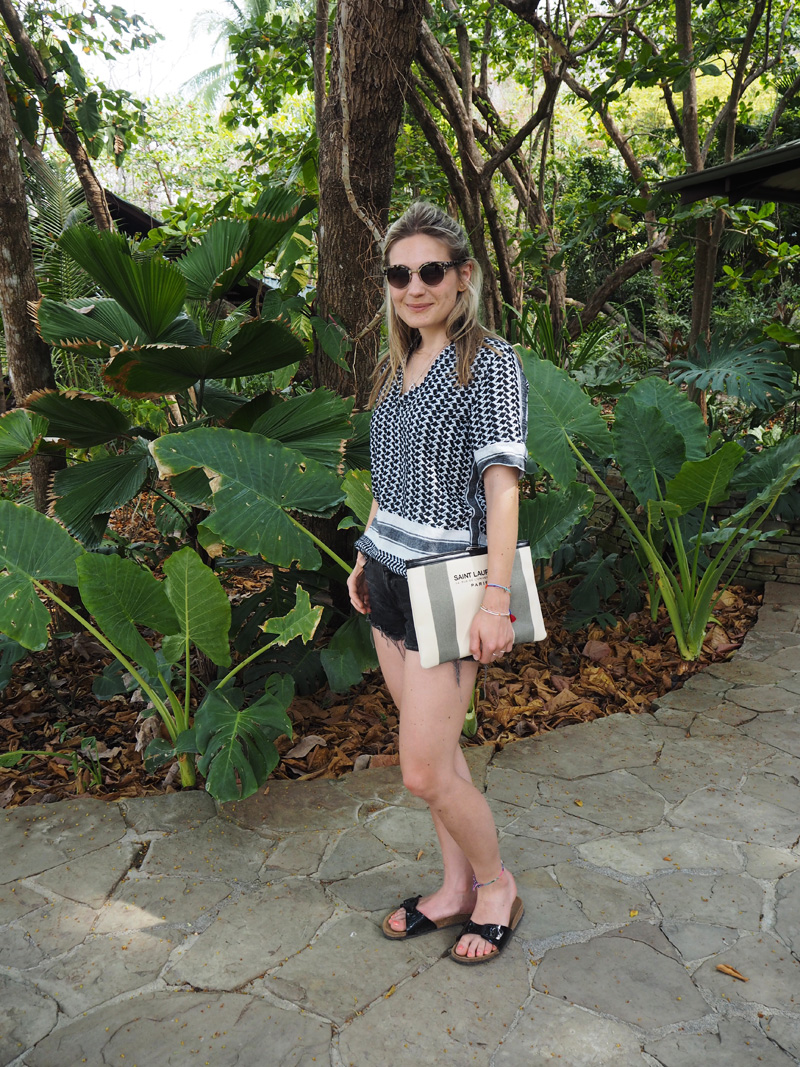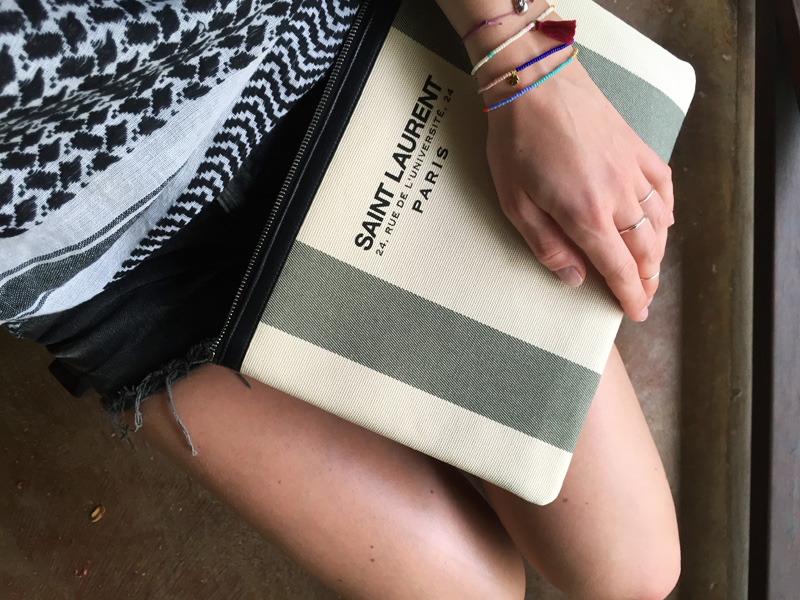 What I'm wearing:
Sunglasses by Illesteva
Shirt by Nobody Knows Us
Denim shorts (similar here and here)
Clutch bag by Saint Laurent
Sandals by Birkenstock
Bracelets by Anni Lu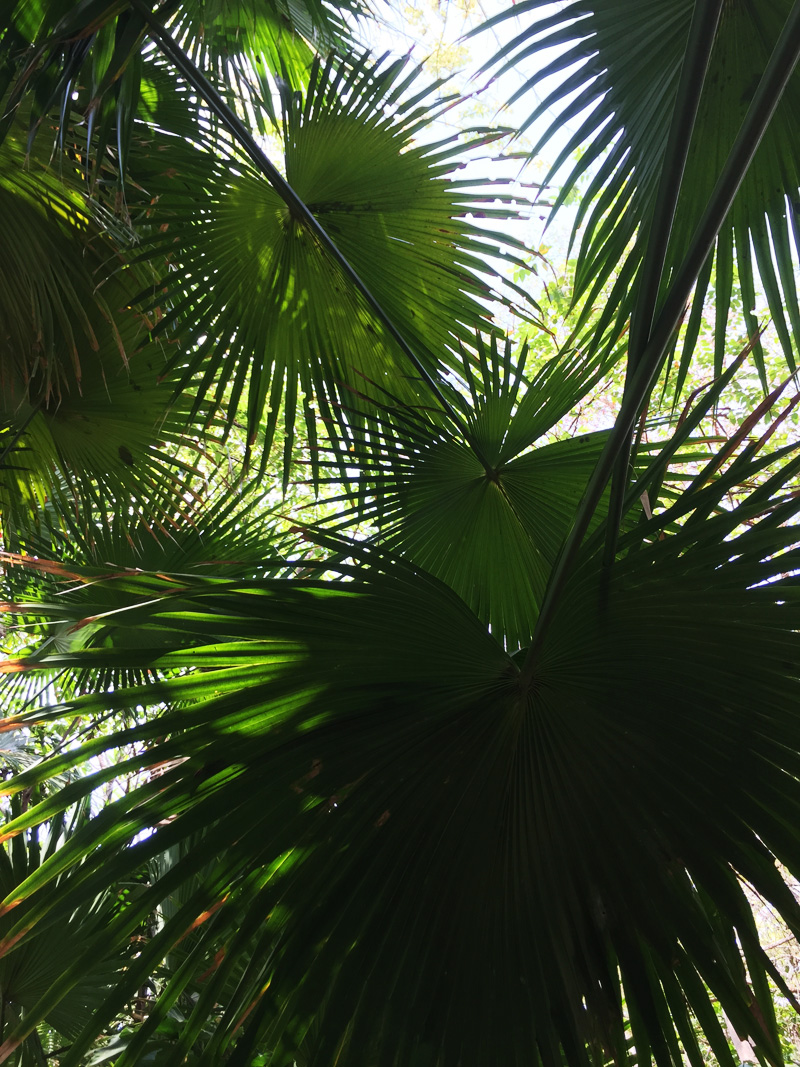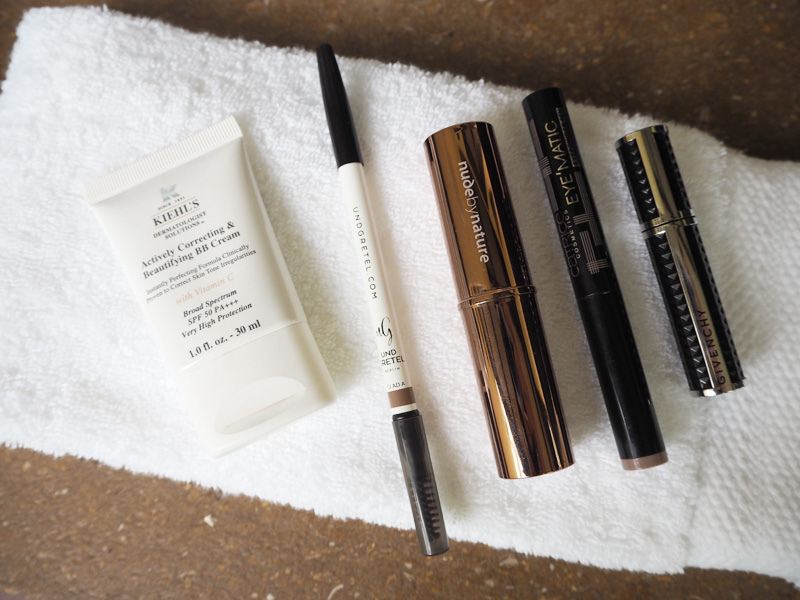 All the make-up you need when it's 35 °C:
Kiehl's BB Cream with SPF 50
Und Gretel eye brow pen
Highlighter stick by Nude by Nature
Catrice "Eye'matic" eye shadow pen
Givenchy travel-sized Mascara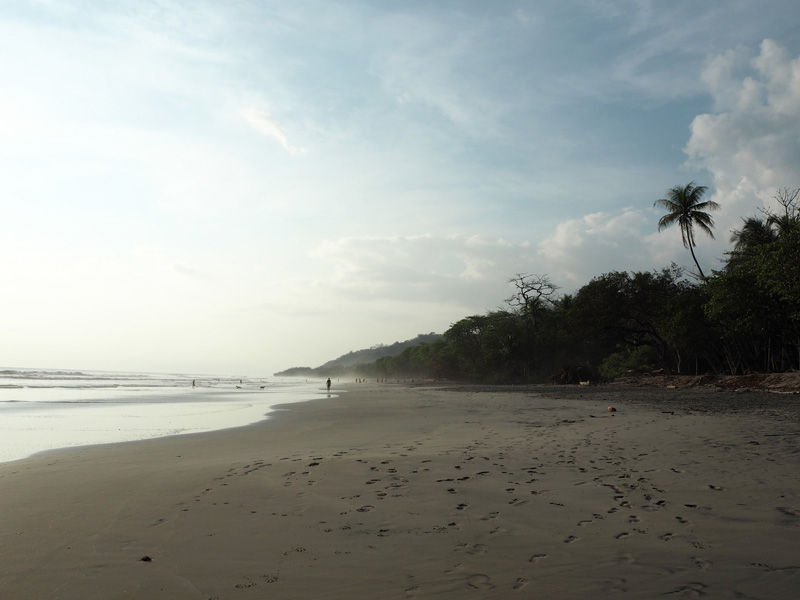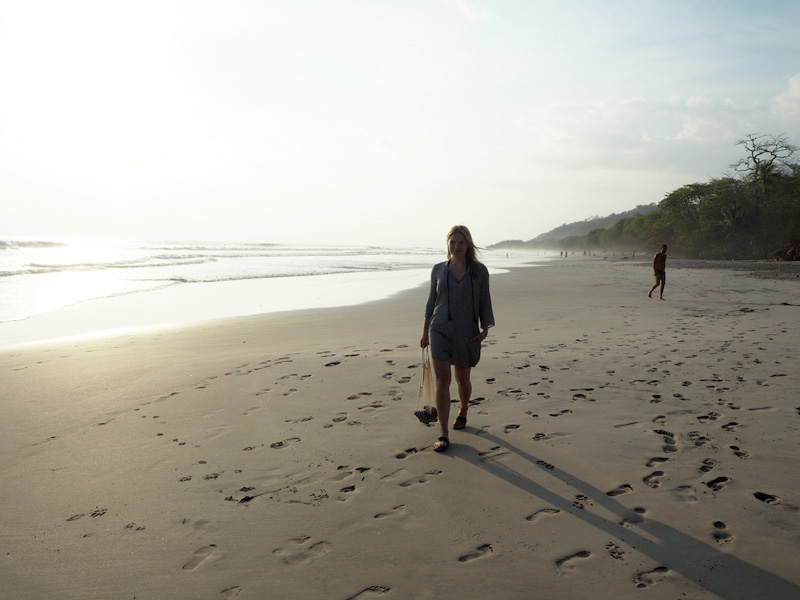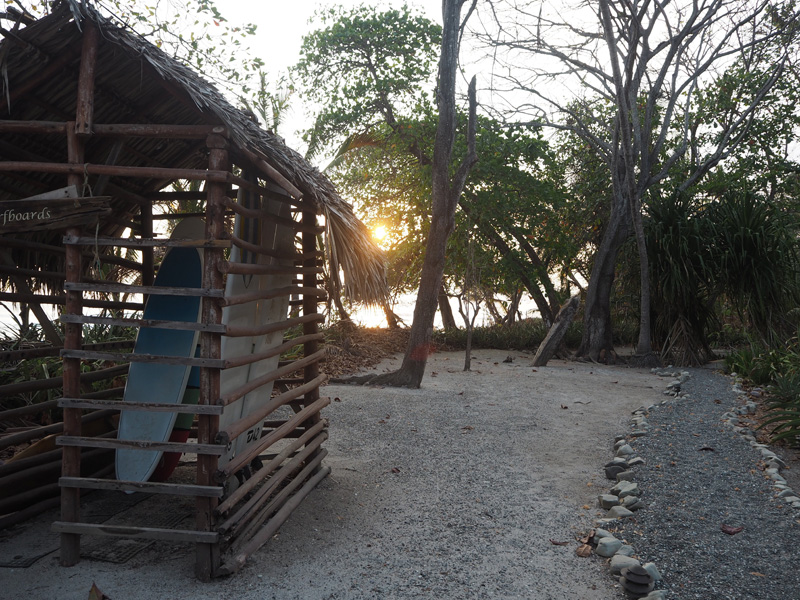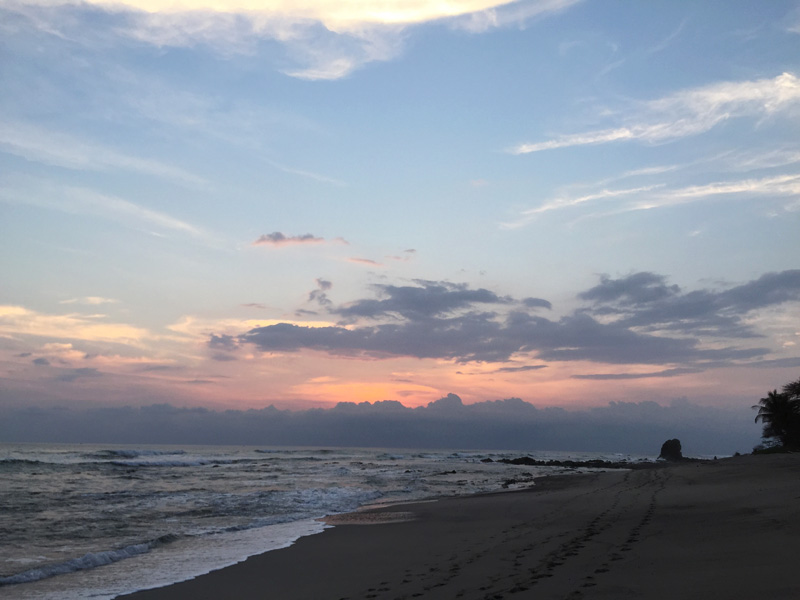 From Santa Teresa we drove to Montezuma, which I'll tell you about in my next post.