I still owe you one post about our trip around Costa Rica – before coming to Santa Teresa, we stayed in Tamarindo for two nights. Tamarindo is a popular and comparably busy surf town, with a lot of hotels, restaurants, bars and shops (most of them selling surf wear or boards).
We stayed at Hotel Pasatiempo, which is located a little off the busy main road but still in walking distance of the beach. The hotel has several bungalows, a lovely pool, it serves à la carte breakfast and, of course, you can burrow surf boards. It was nice to have the pool because Tamarindo is really more of a surf than a tan and swim beach. There are a couple of great restaurants in Tamarindo, one of which you definitely shouldn't miss: Panga's Beach Club has a very special atmosphere at night – lampions and campfire included – and the food is amazing. While my boyfriend enjoyed surf and turf (which was grilled on a hot stone on the table) I went for the avocado soup and quinoa salad, and a lemon cheesecake for dessert.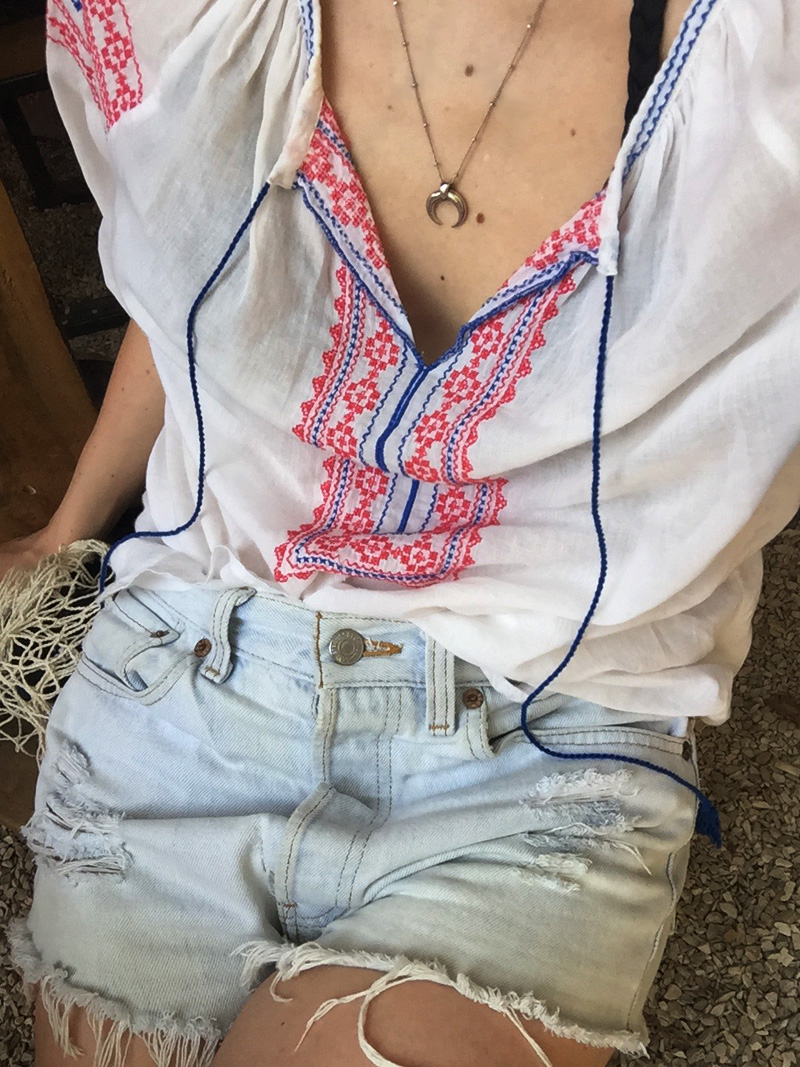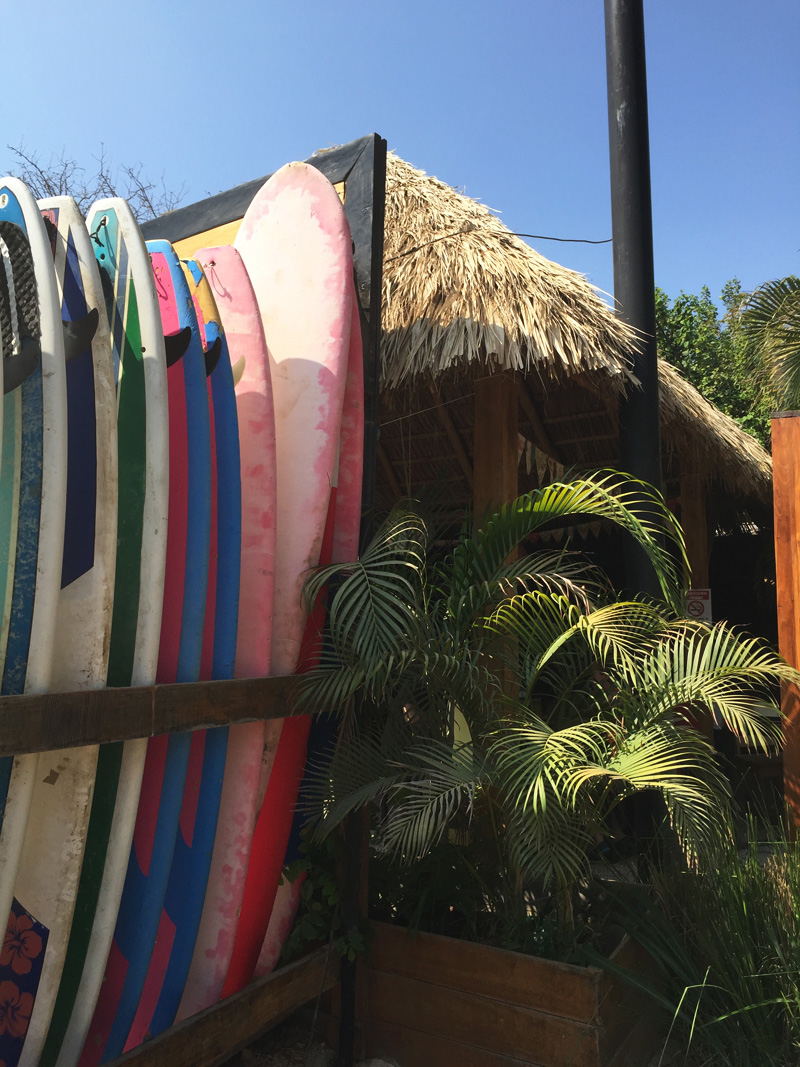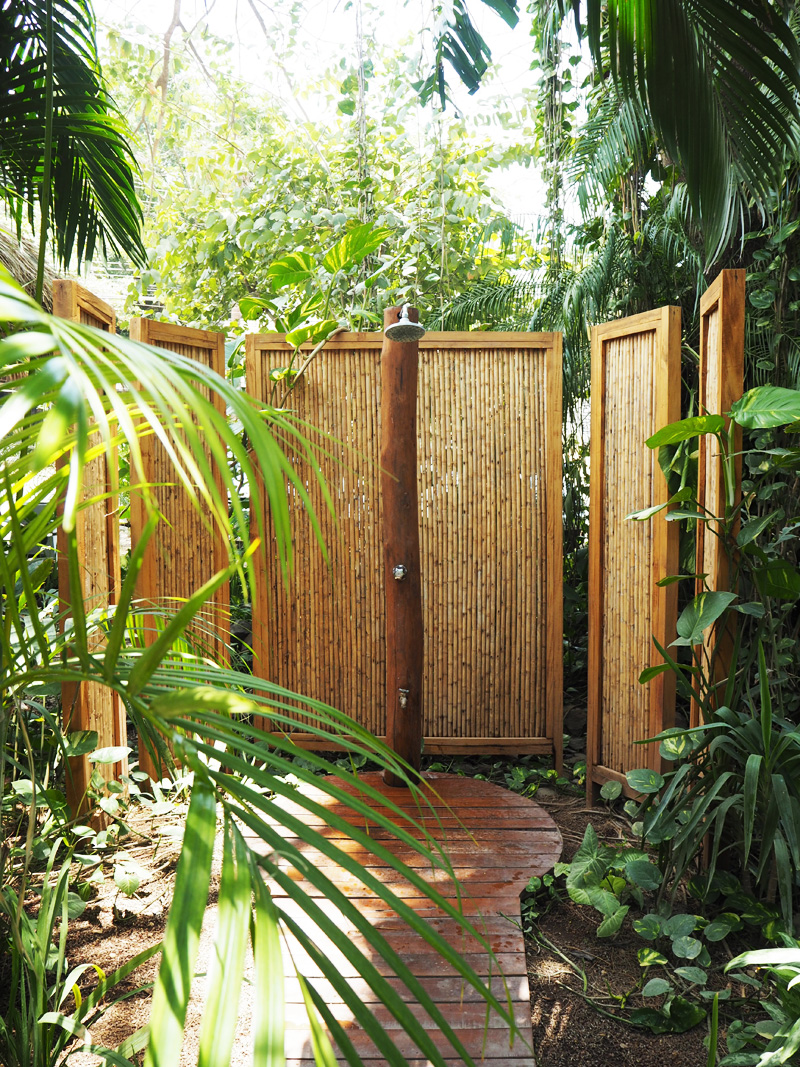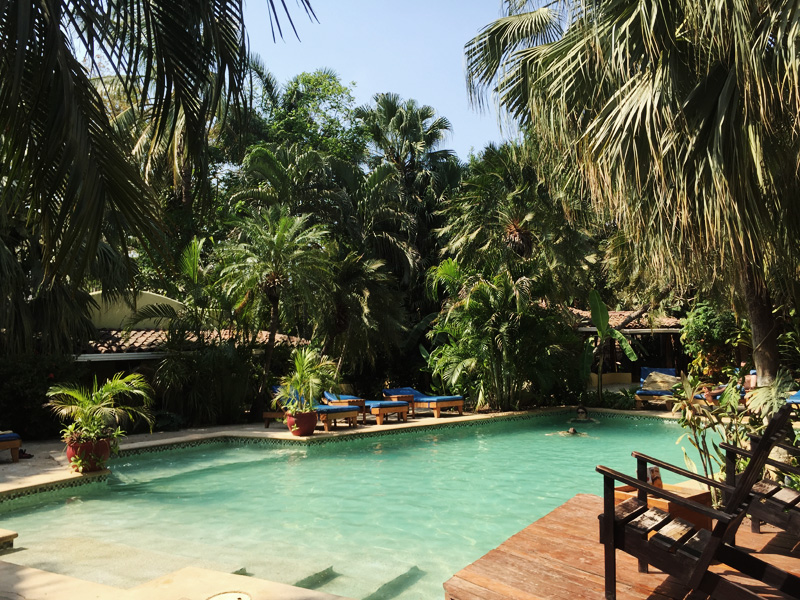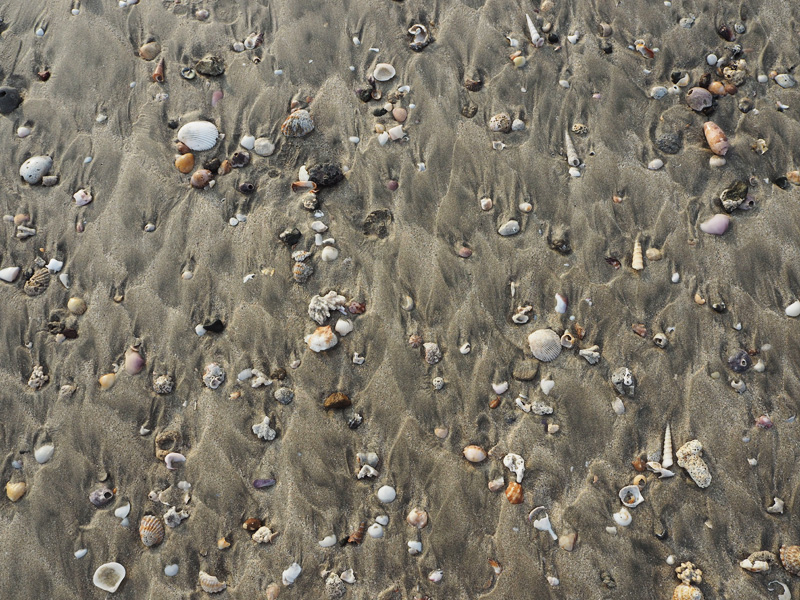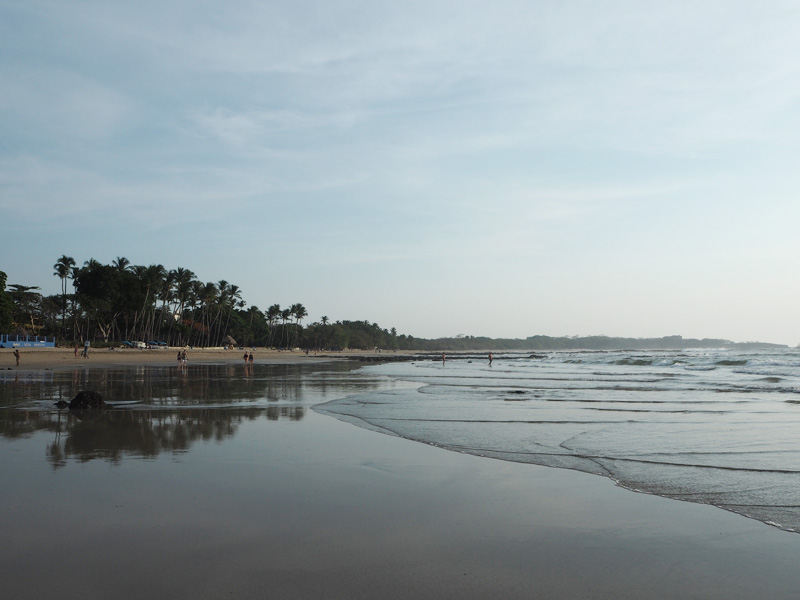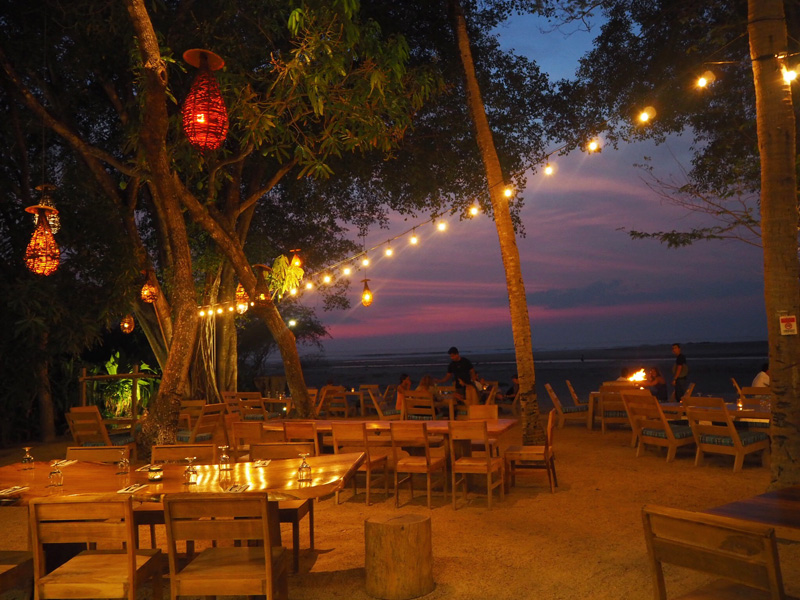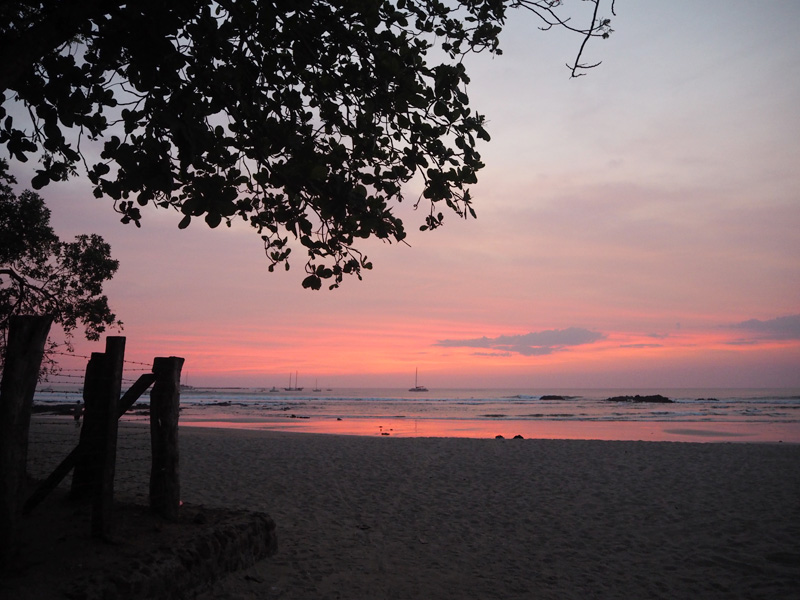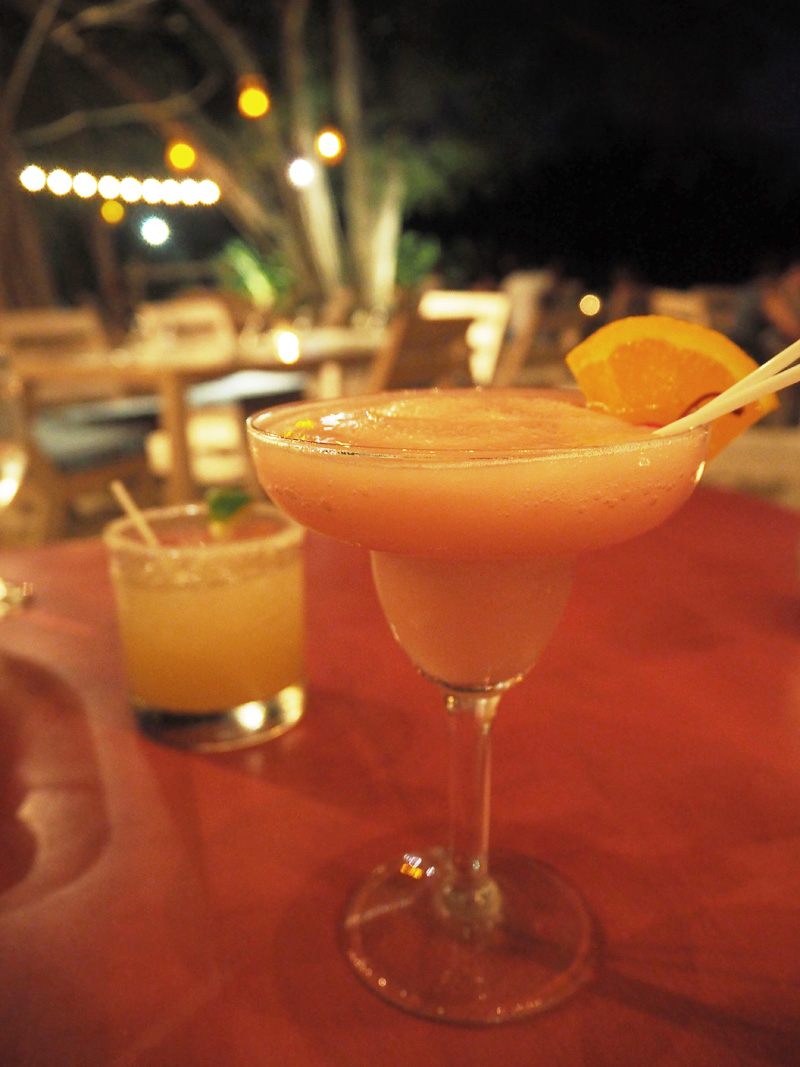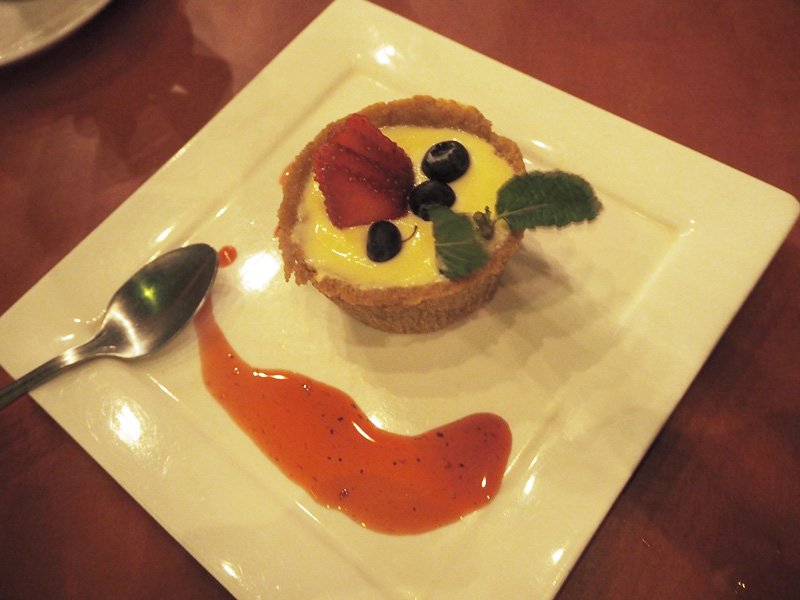 From Tamarindo we drove to Santa Teresa and from there to Montezuma, on the Eastern Nicoya Peninsula. (Just a note on driving to Santa Teresa from Tamarindo: don't drive across the country, take the long road along the coast. The dusty country road we took had no signs but a lot of rocks and potholes and it took us right through (!) several running rivers. We were relieved we eventually found our destination.)
Compared to Tamarindo, Montezuma is very small and quiet and you can tell that it attracts a very different type of tourist (backpackers and yogis instead of families and groups of surfers). We stayed at Ylang Ylang Beach Resort, which you cannot reach by car because it is located up the beach from Montezuma town. You park your rental car in town and the hotel's Landrover pickup-service takes you to Ylang Ylang. Our booking including breakfast and dinner, which was great because there were a lot of raw and vegan options on the menu, too (and everything was very good!).
Again the waves were too strong for swimming, but we relaxed on the beach and by the pool, hiked to the Montezuma waterfalls (a very kind dog led the way), we walked to the beautiful, hidden nature reserve along the beach and went on a snorkeling boat trip to Tortuga island (we saw a lot of colourful fish in the ocean, had lunch on the island and we passed a group of dolphins on our way back to Montezuma!). A great way to end our holiday in Costa Rica!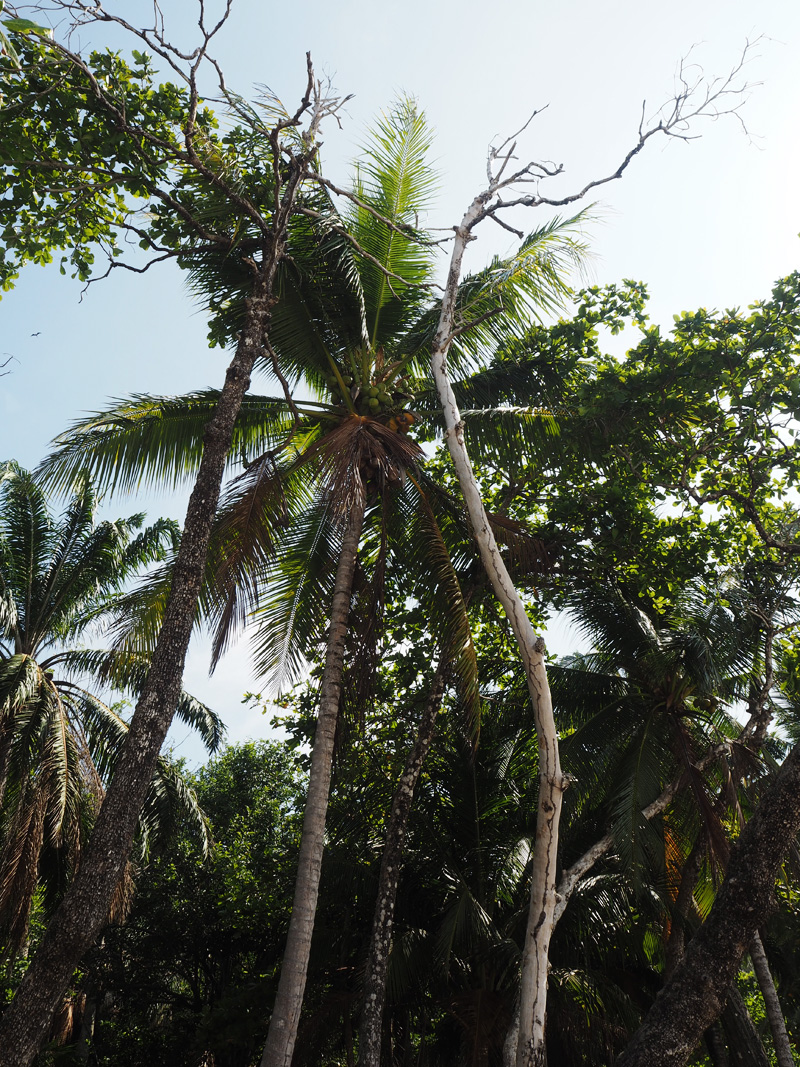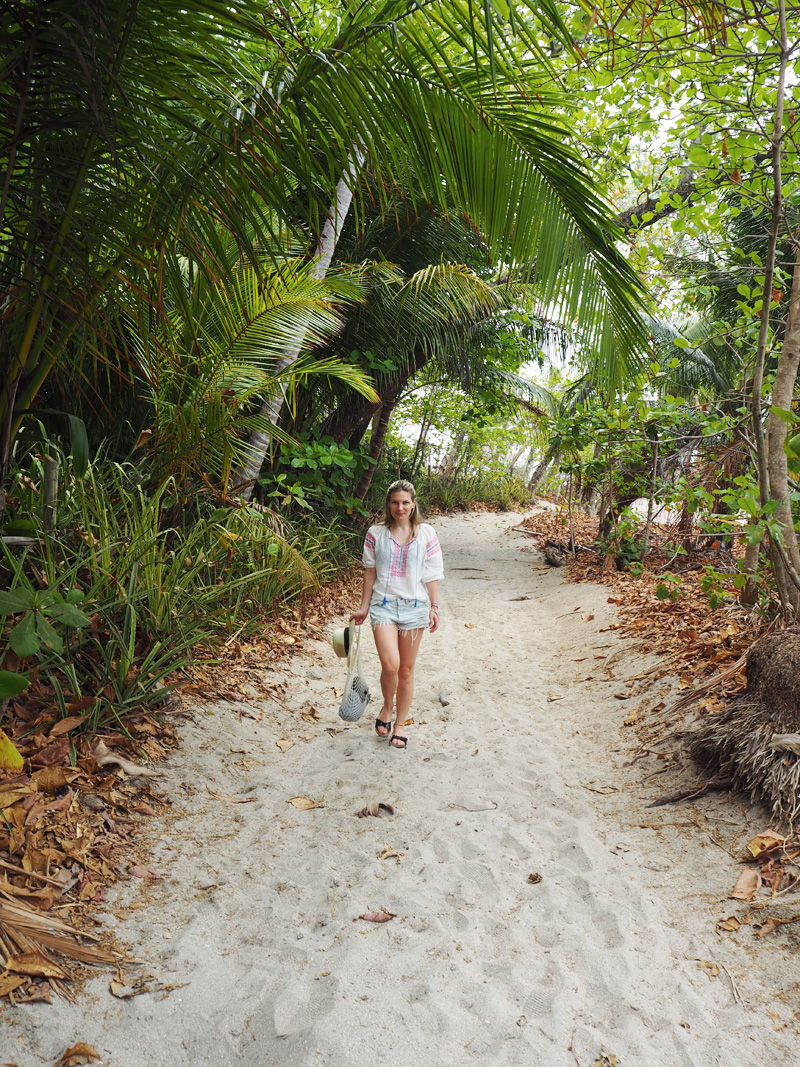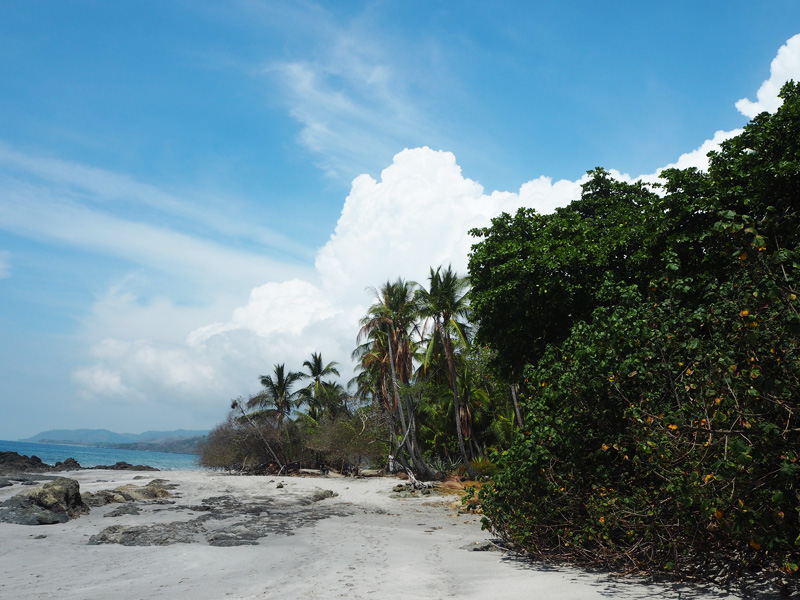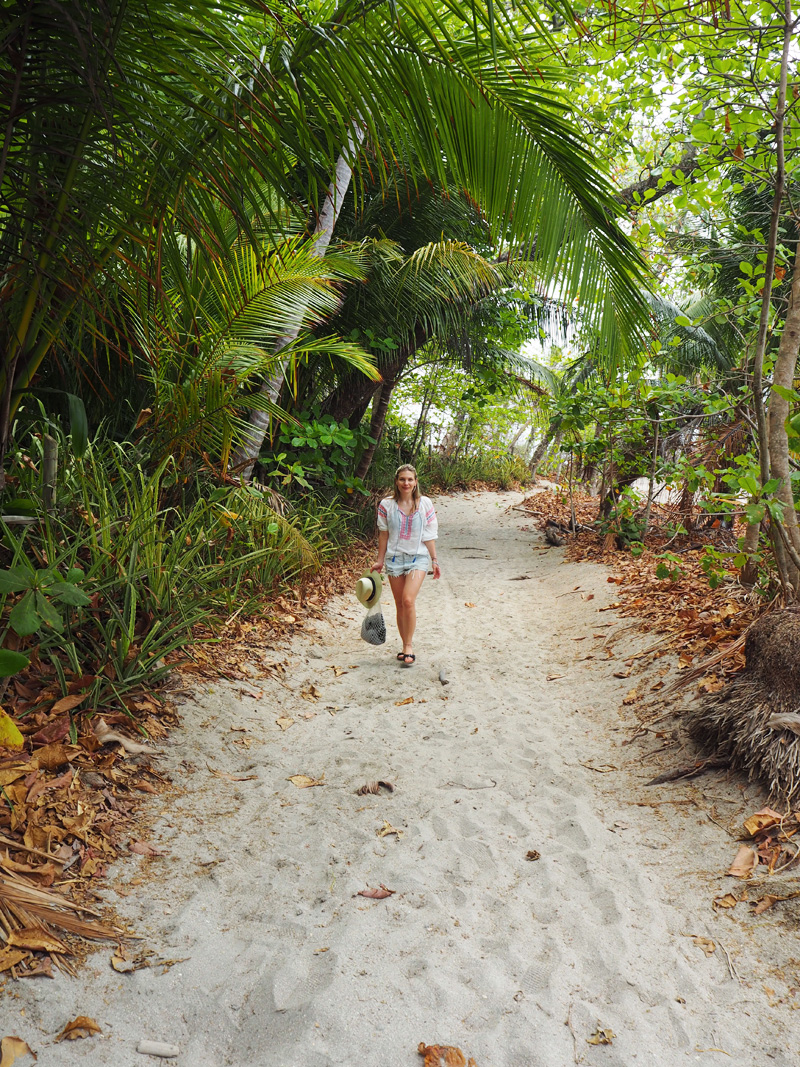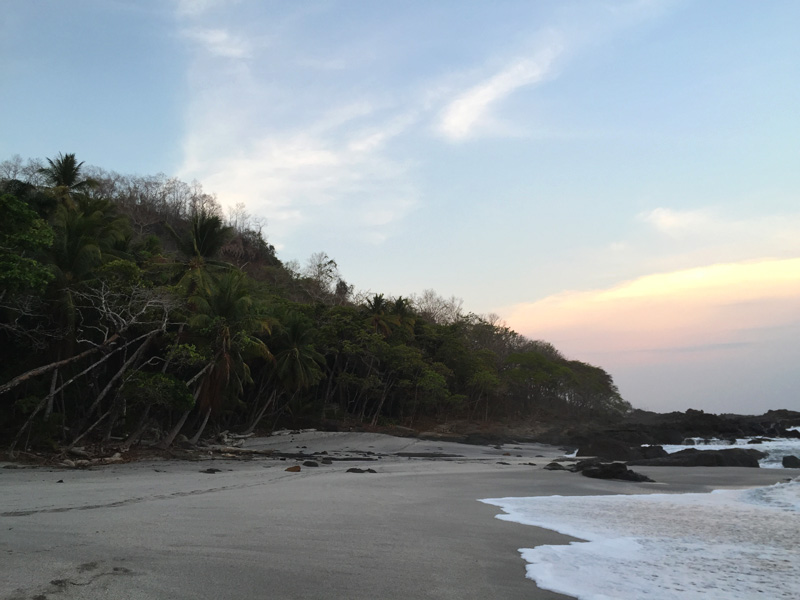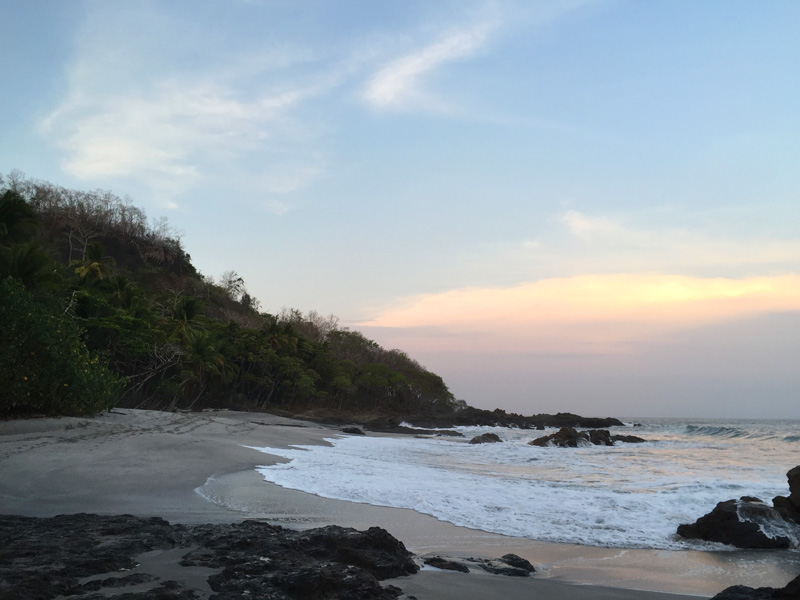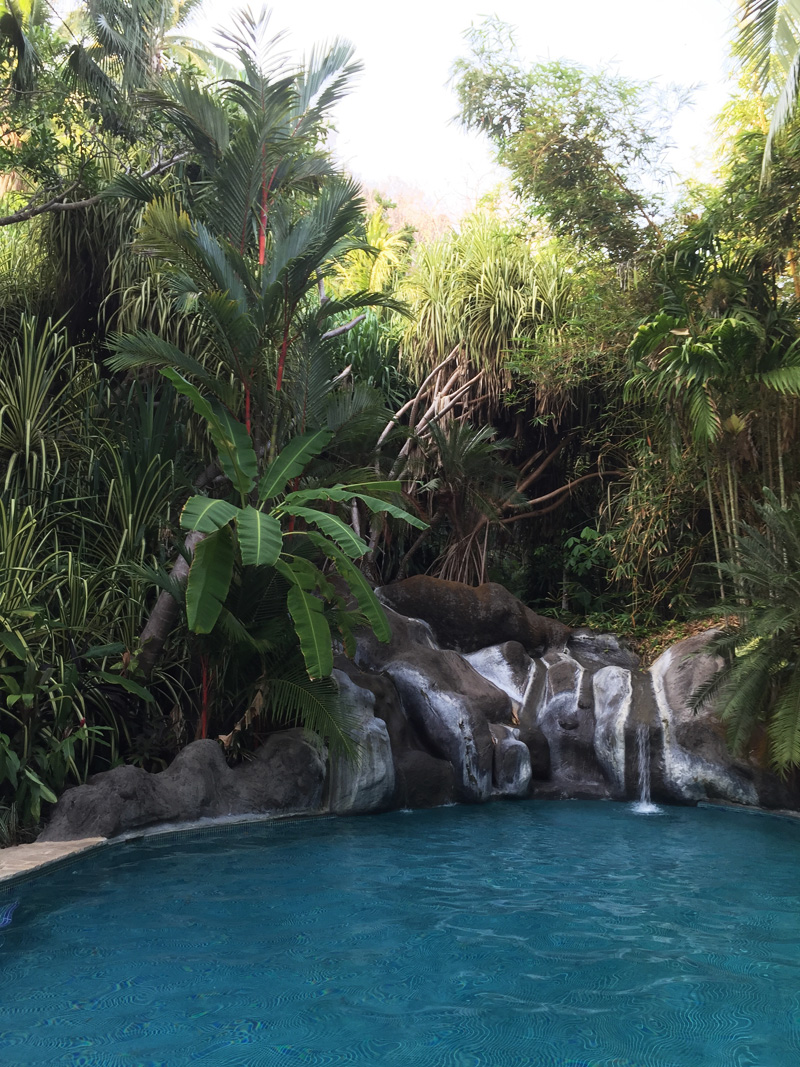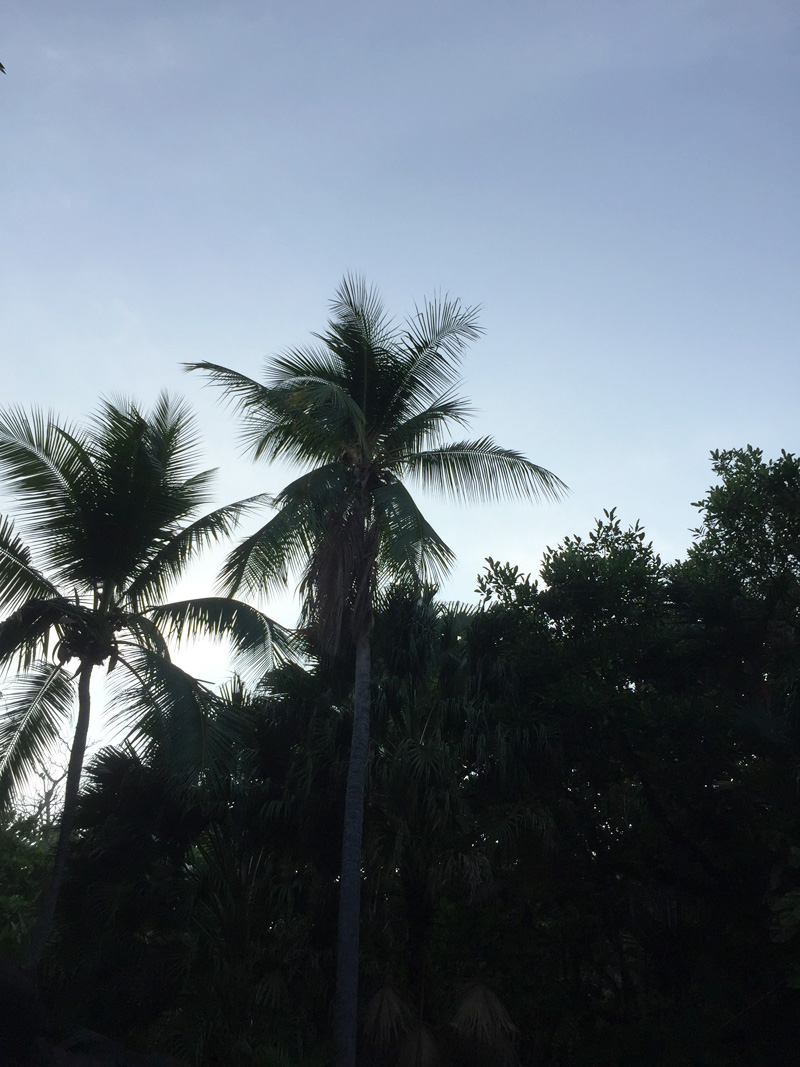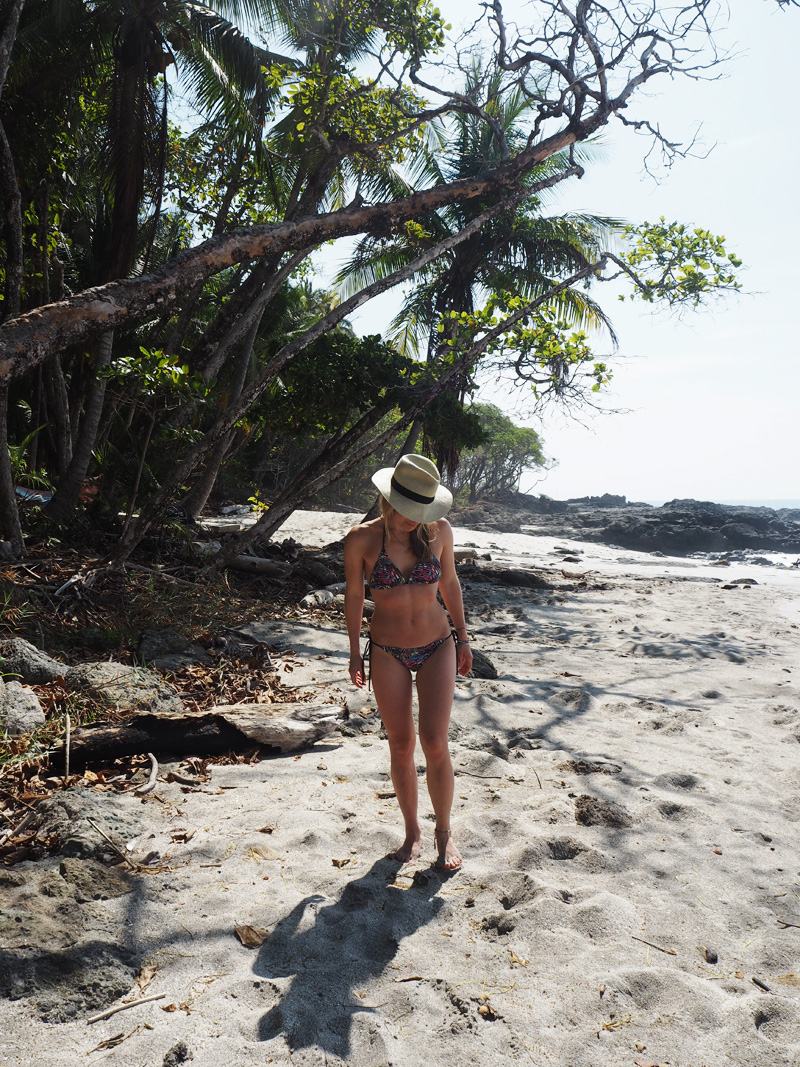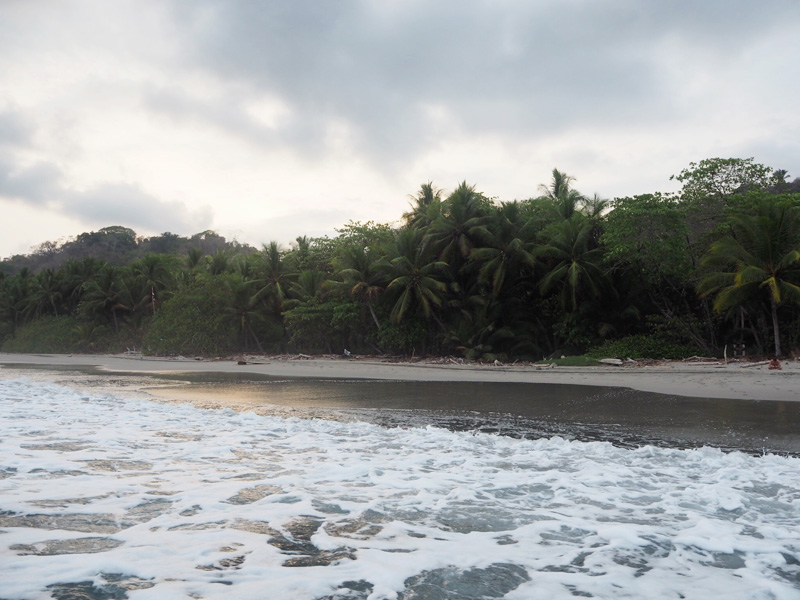 Well, technically speaking, it wasn't the end of the holiday because we had one more night before flying back. Since we knew that driving from A to B could take a while in Costa Rica (plus we had to take a ferry), we decided to spend our last night in San José, close to the airport. Luckily we chose the right hotel to stay in – the perfect place to relax before the long flight: Hotel Grano de Oro.
It felt a little strange at first to return from beach front bungalows with open air bathrooms, bikinis and kaftans and 24/7 sandy feet to closed rooms and city-dressing. But the hotel seemed like the ideal stopover between beach life and home. Grano de Oro has a beautiful, classic atmosphere with buzzing wooden fans and carpeted floors, very attentive staff, a very fine courtyard restaurant and bar and a rooftop jacuzzi. We washed off the sand, enjoyed a last Costa Rican breakfast and boarded our plane well-rested and happy.