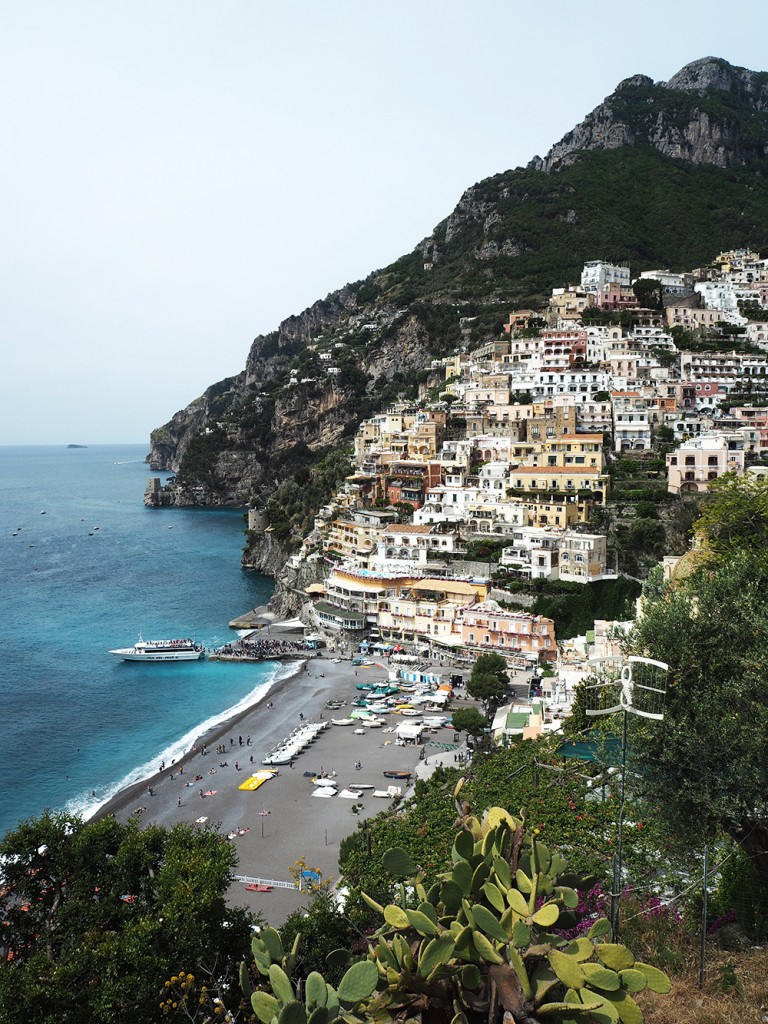 I had been dreaming of a holiday on the Amalfi Coast for a while and a week ago it finally happened. I had read a lot about Amalfi, Positano and the area and I had seen so many beautiful photos that I slightly worried that reality would not be able to live up to my expectations. Well, what can I say, the Amalfi Coast far exceeded them.
Both my boyfriend and me thought that it was one of the most beautiful places we've visited so far. It's picture perfect Italy: little towns crowned with golden domes, the ocean in all shades of blue, sailing and wooden motor boats on the water, narrow picturesque alleys, blooming jasmine and oleander, lemons growing everywhere, … Even though we only had six days we were still able to relax perfectly.
We flew to Naples, where we picked up our rental car and then drove down to Amalfi, where we stayed in two different hotels. From Amalfi we went on half-day trips and explored the area. In this post, I'll share with you what to see and do on the Amalfi Coast and where to stay. Get ready for a full dose of la dolce vita!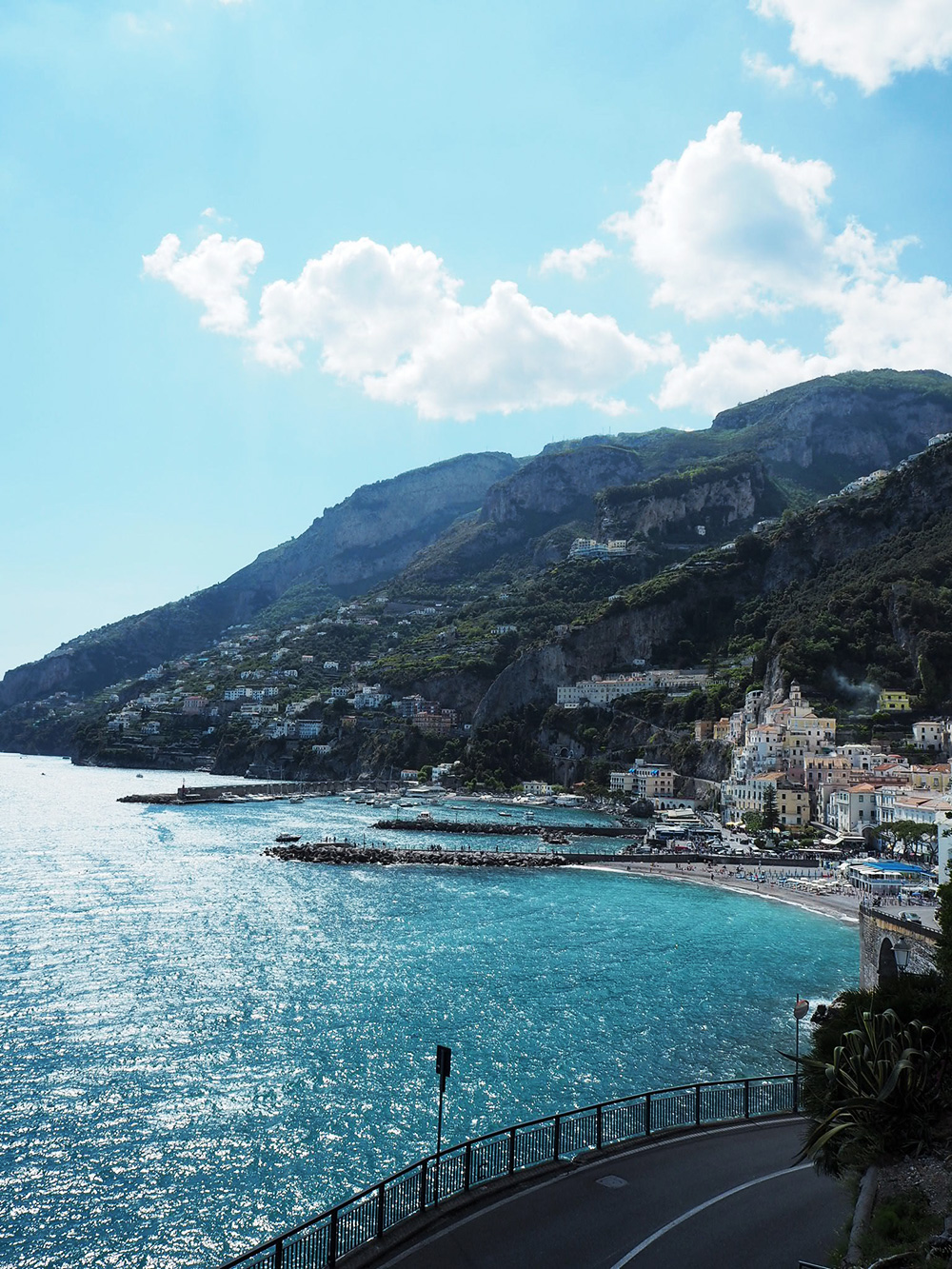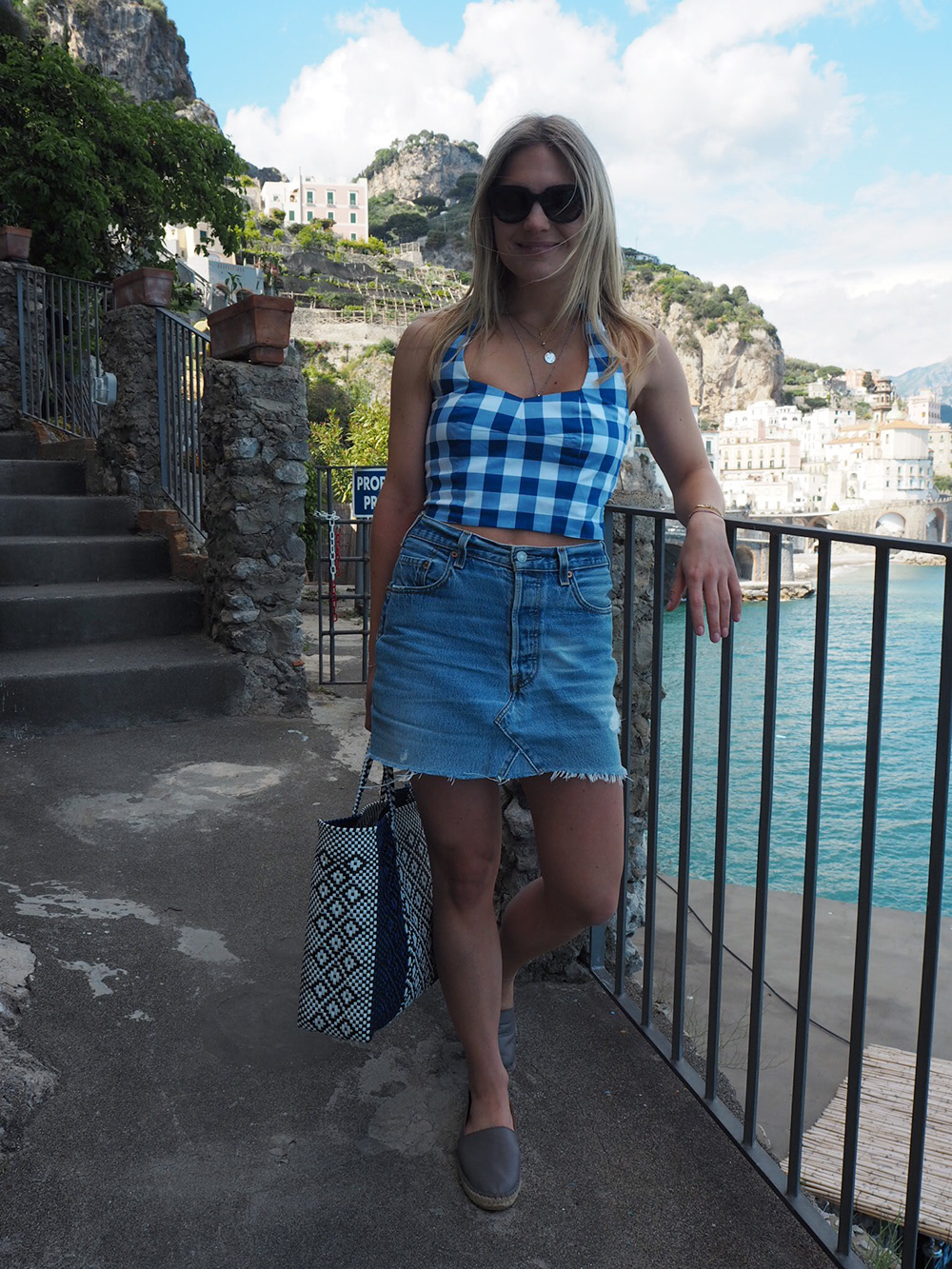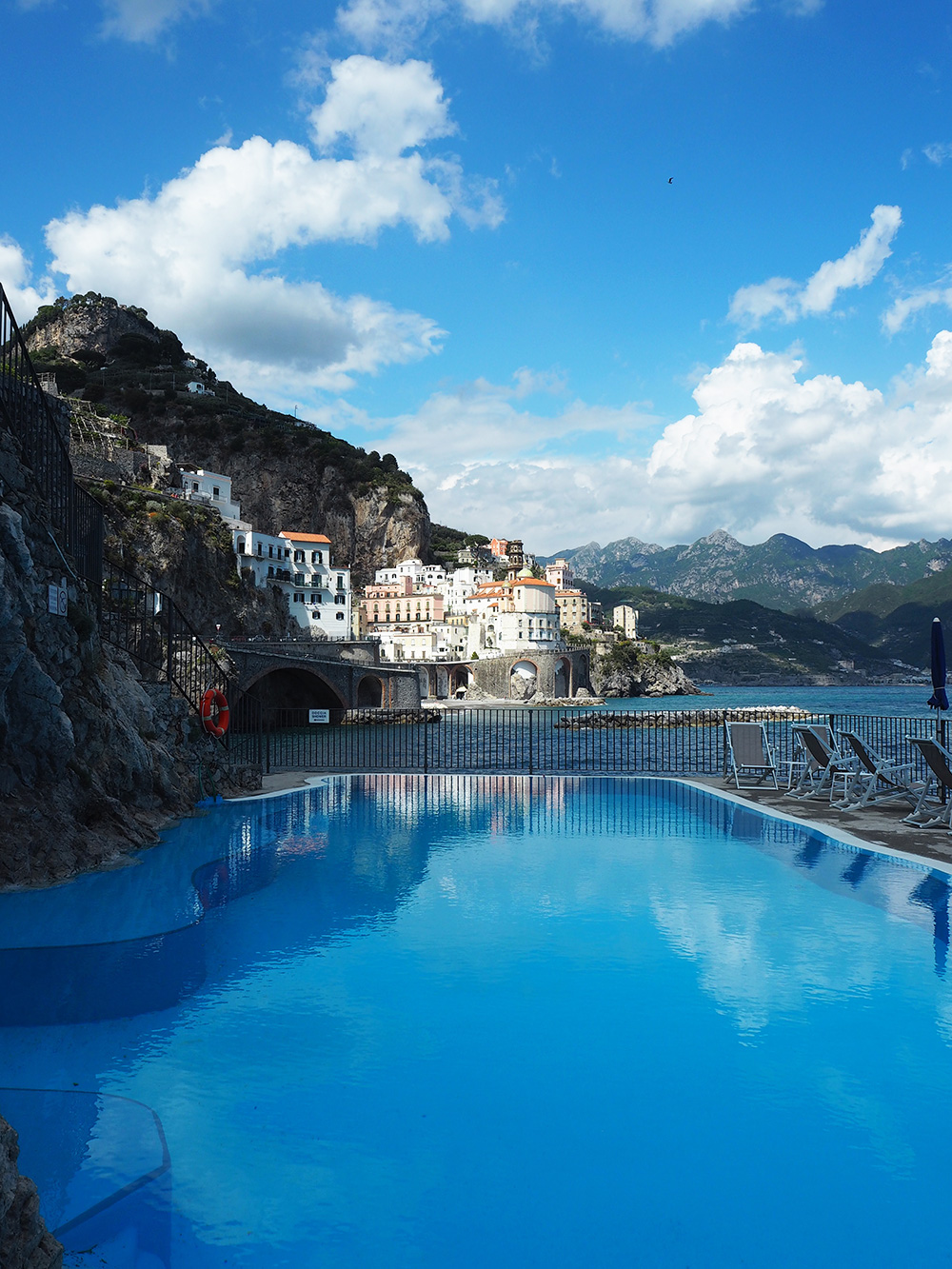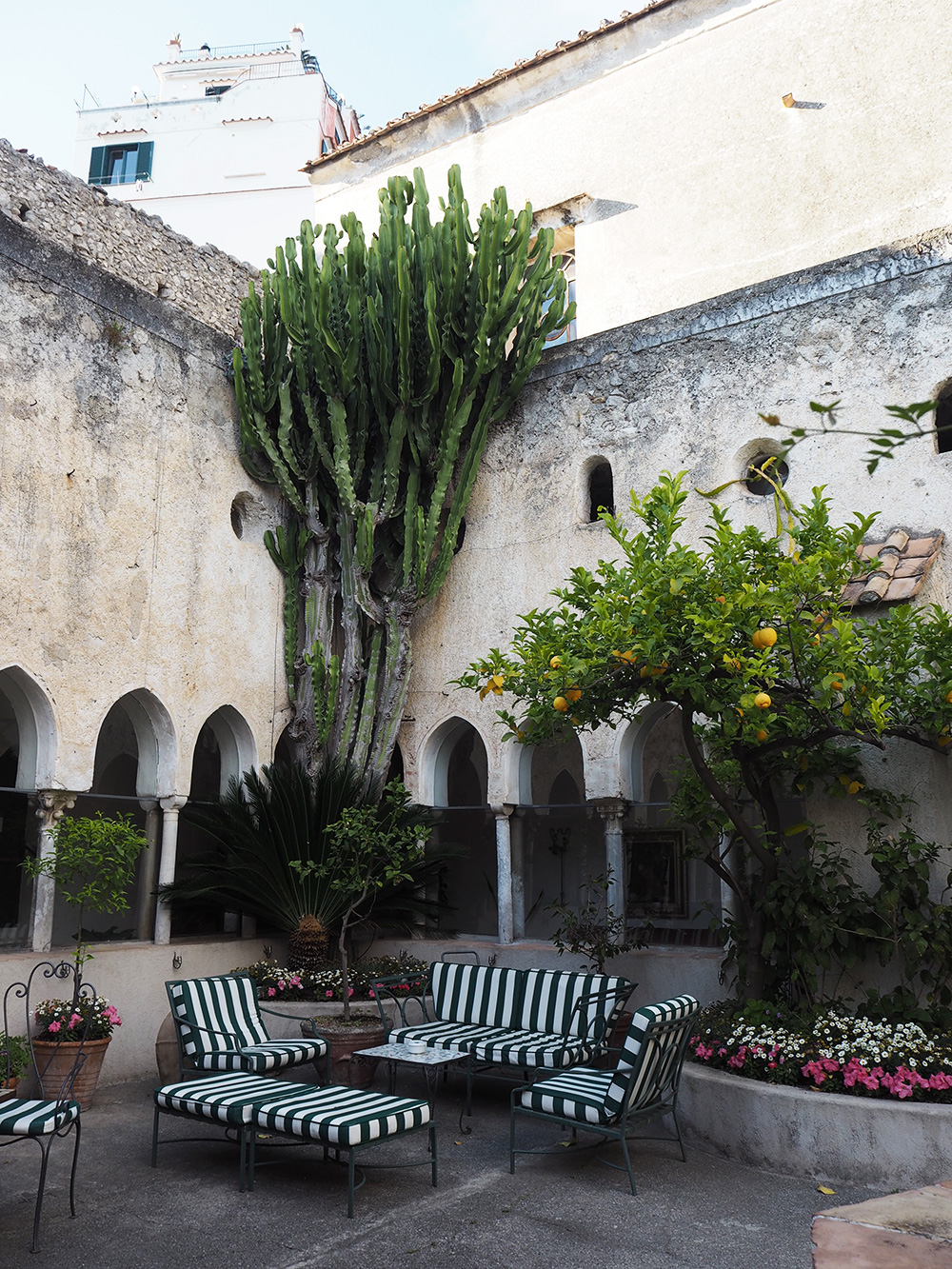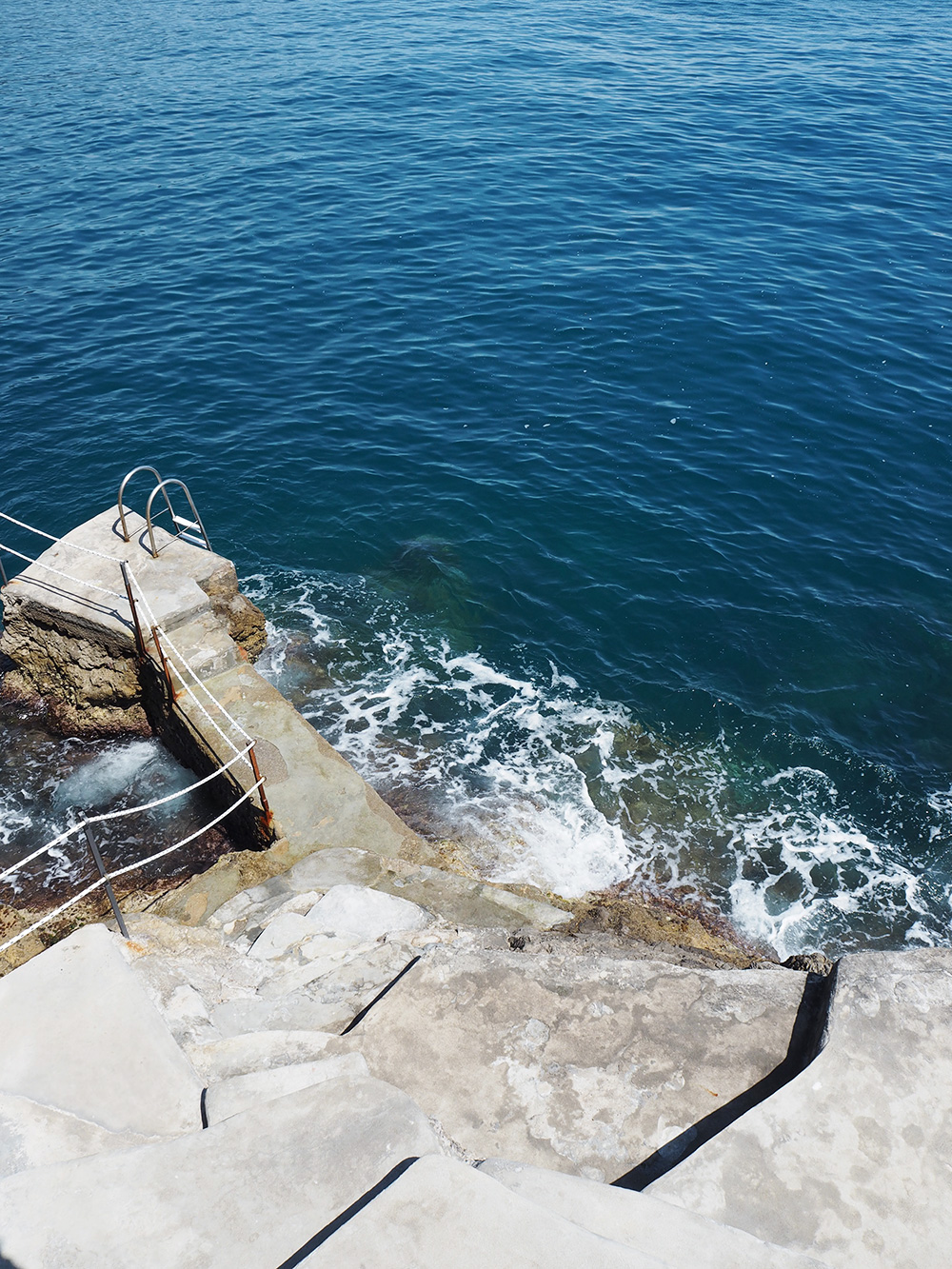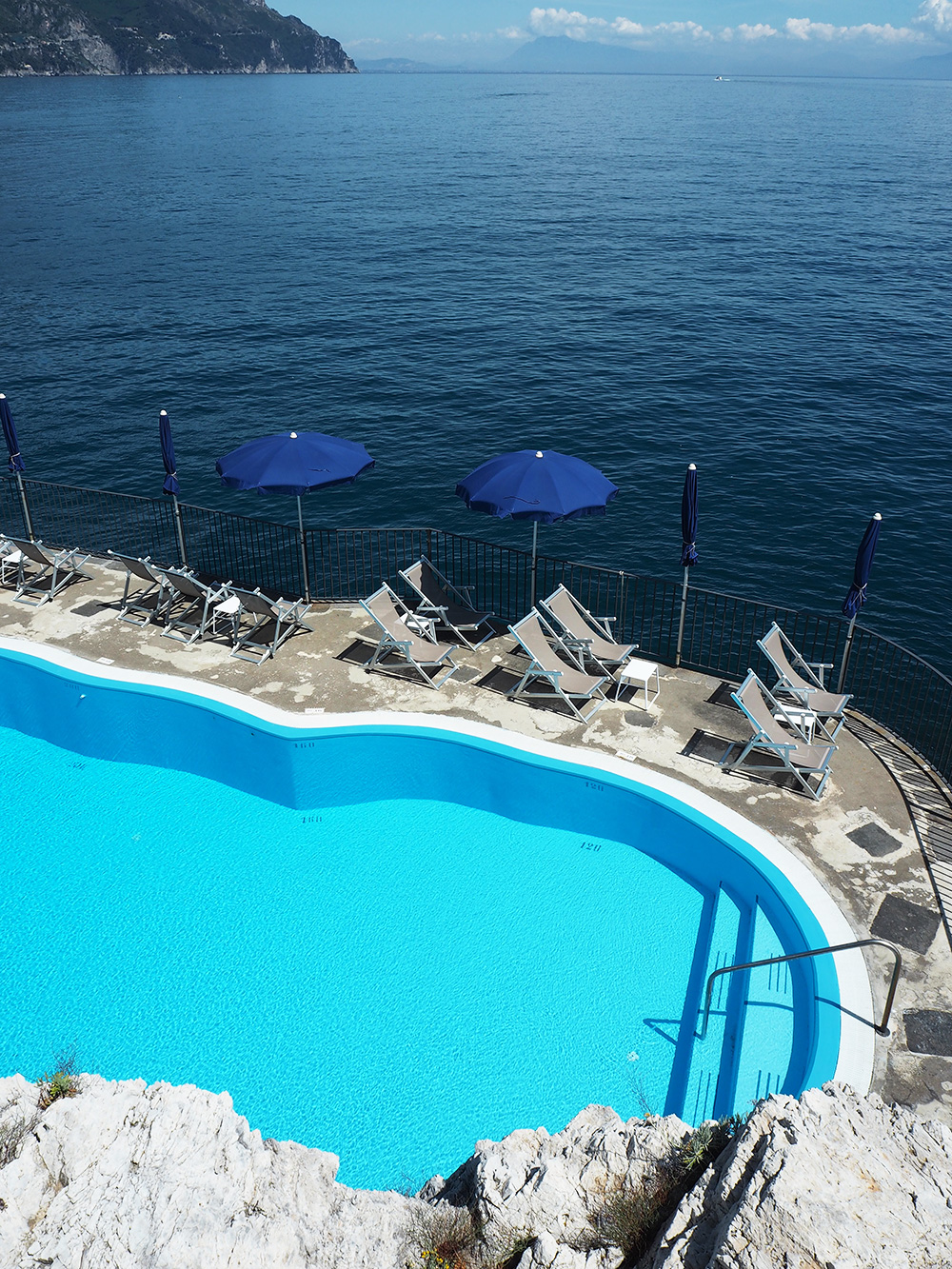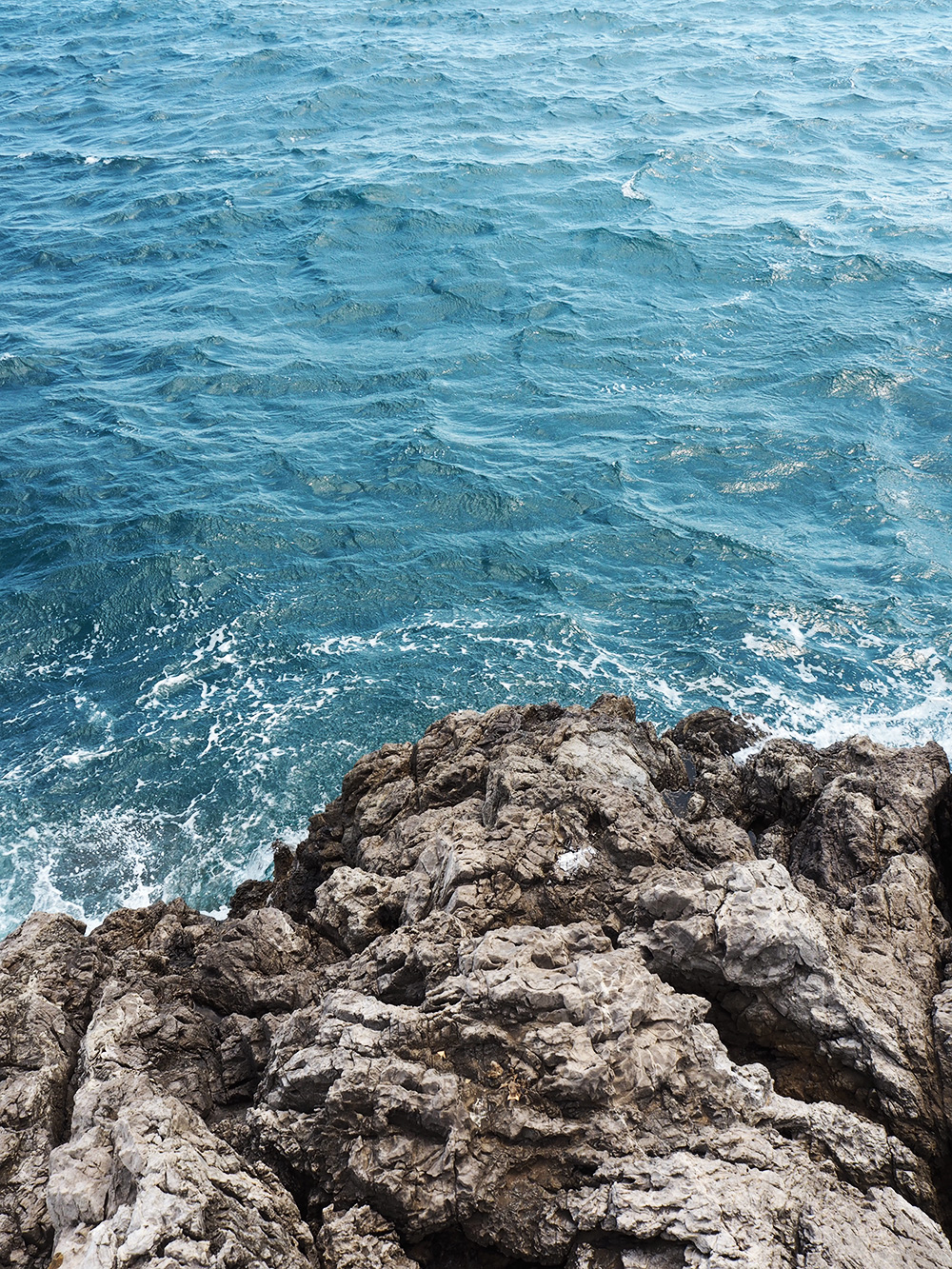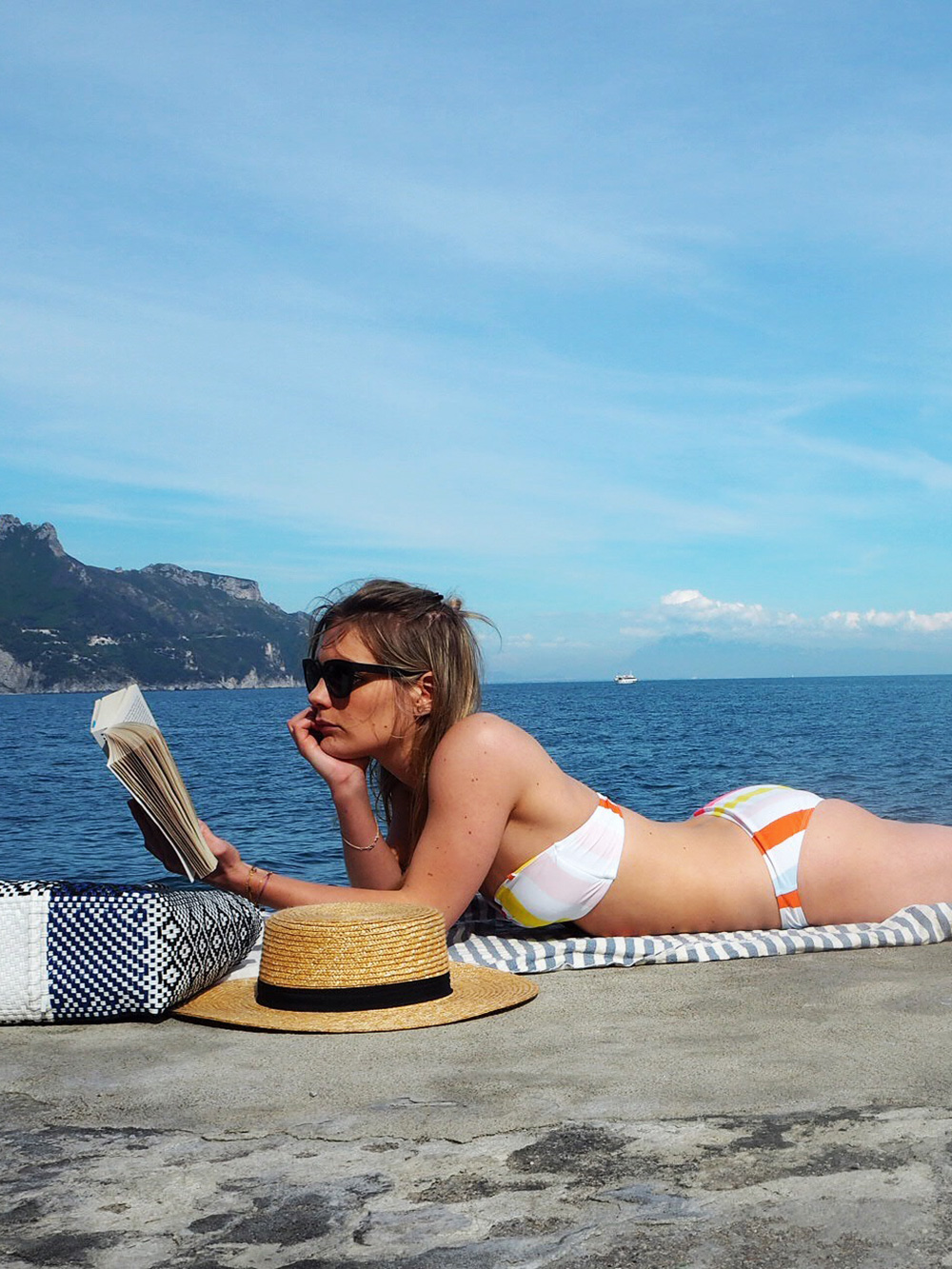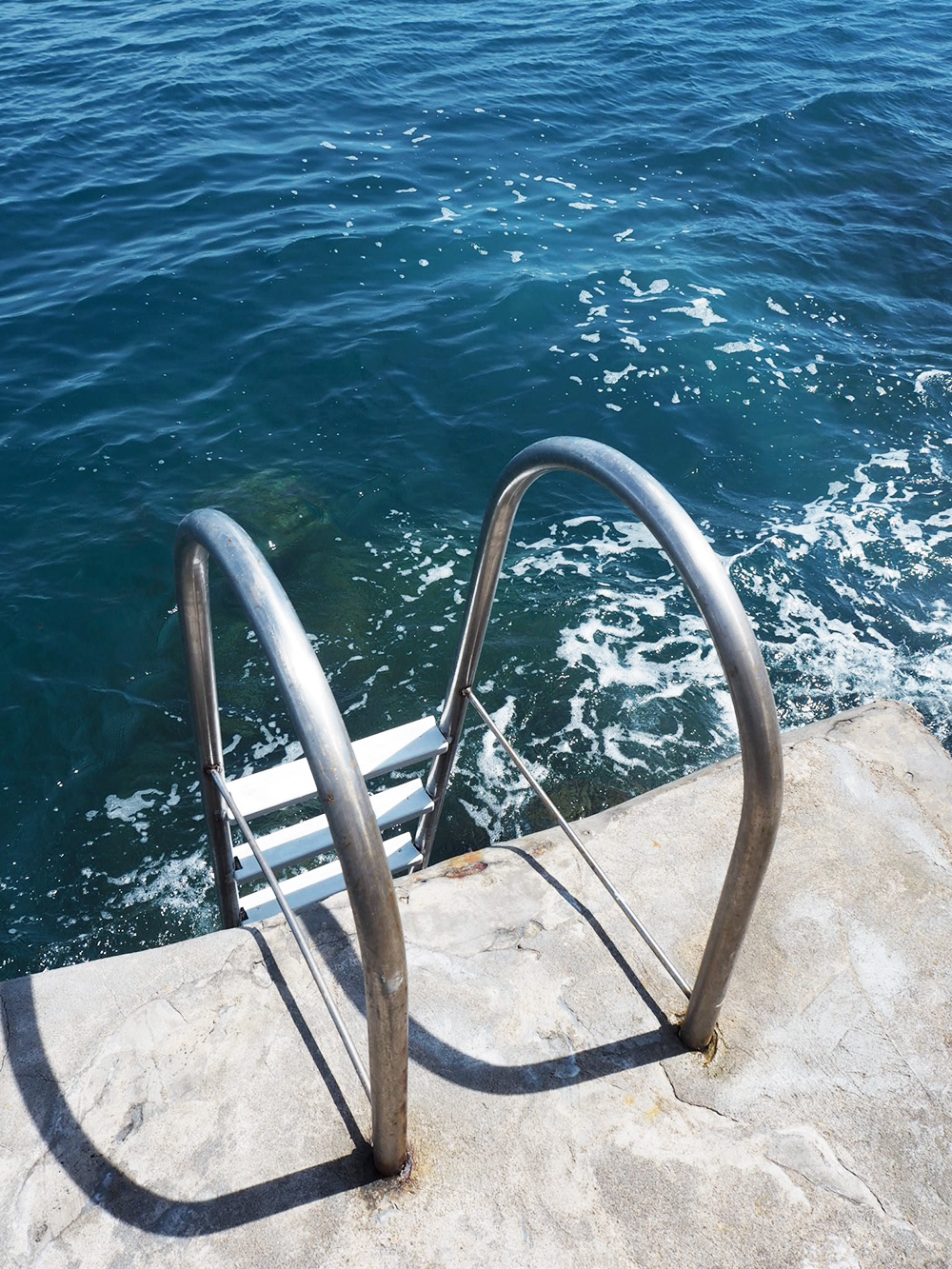 We stayed at Hotel Luna Convento first, a former cloister at the southern end of Amalfi (which means that you can overlook the town and the harbour from your room). The hotel had a very special charm with its monastery yard, antique furniture, very nice classic restaurant and beautiful pool, built into the rocks by the sea. After a few days we felt almost at home within its ancient walls.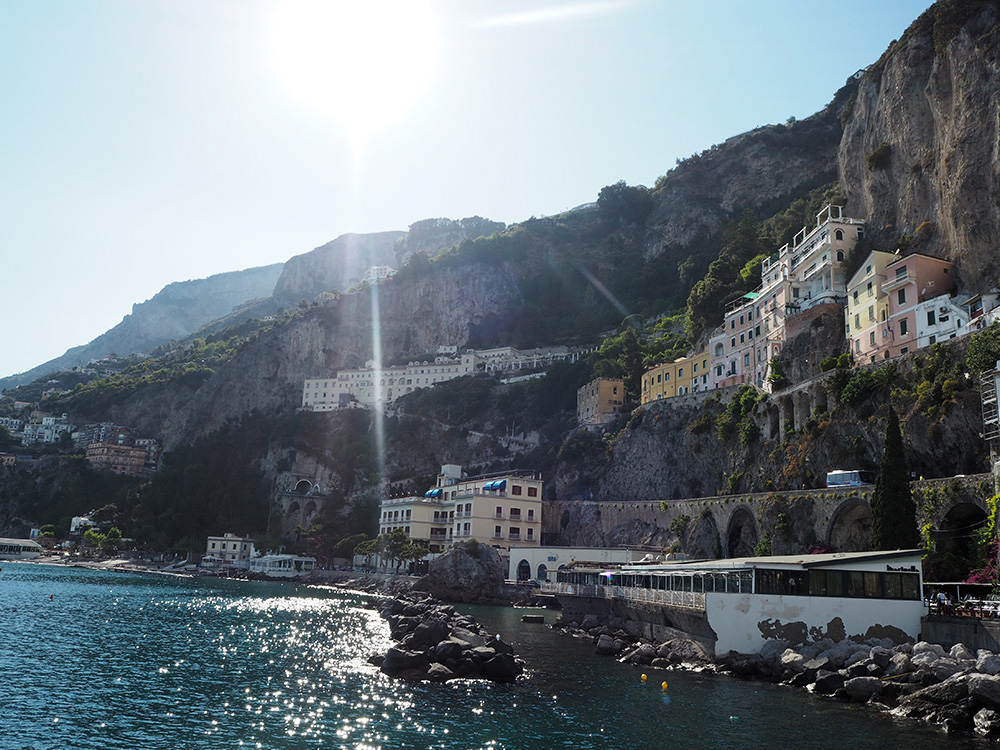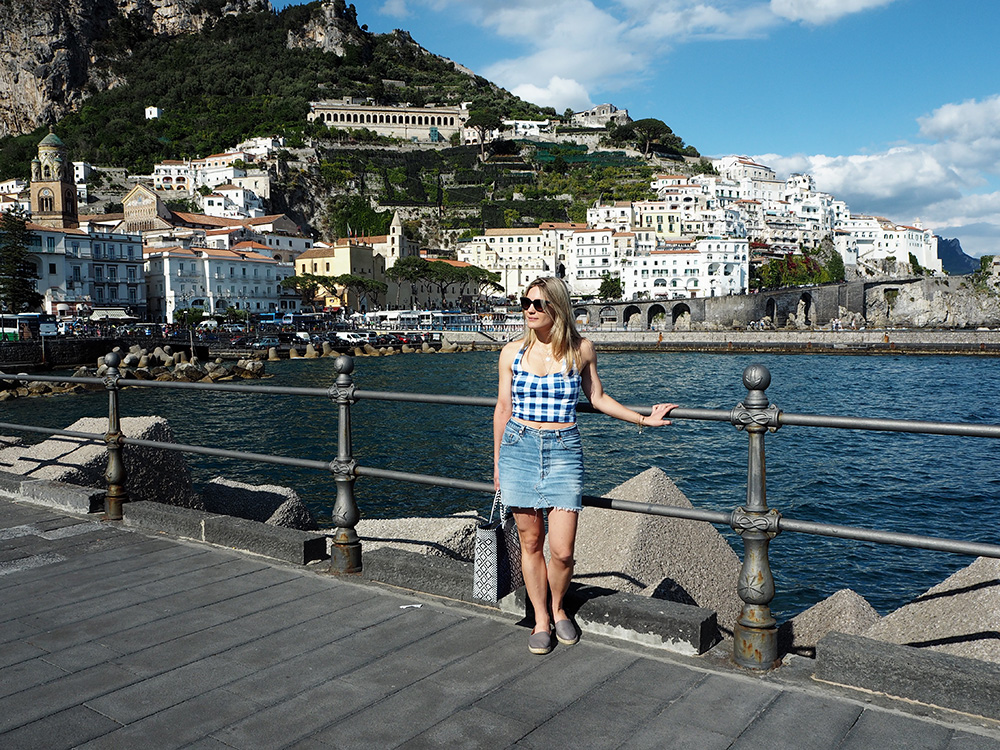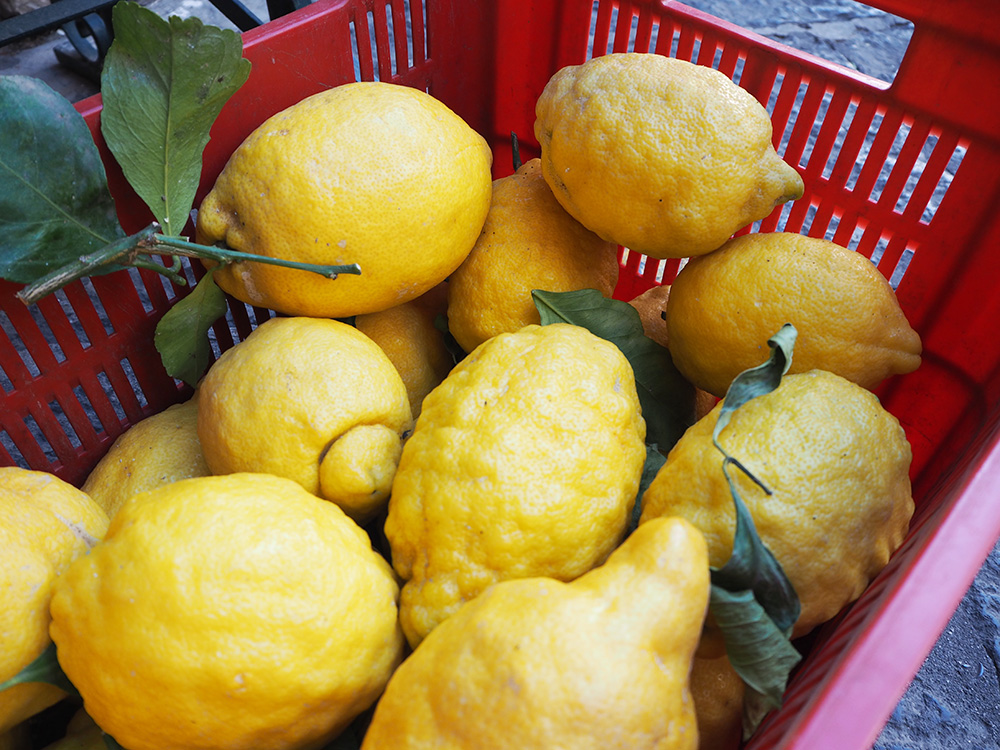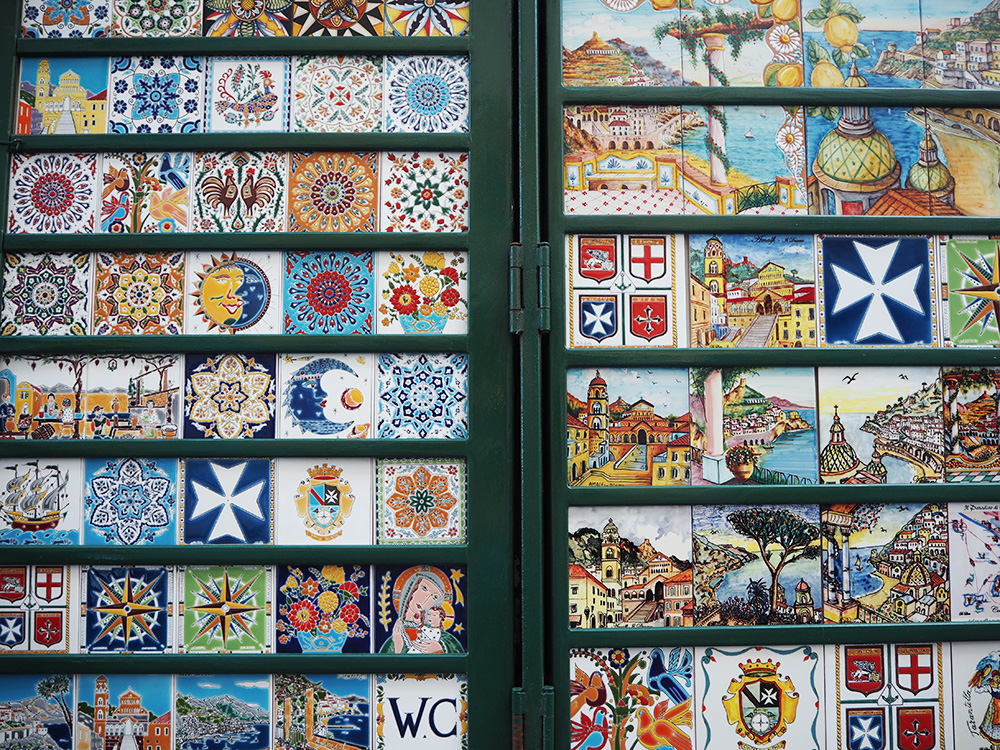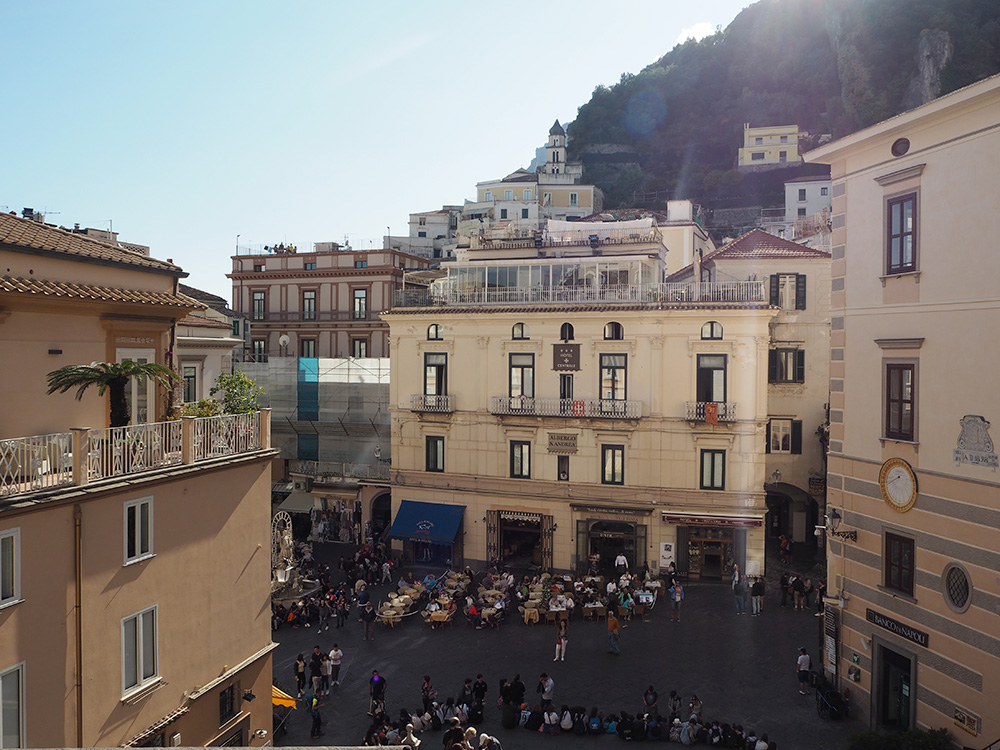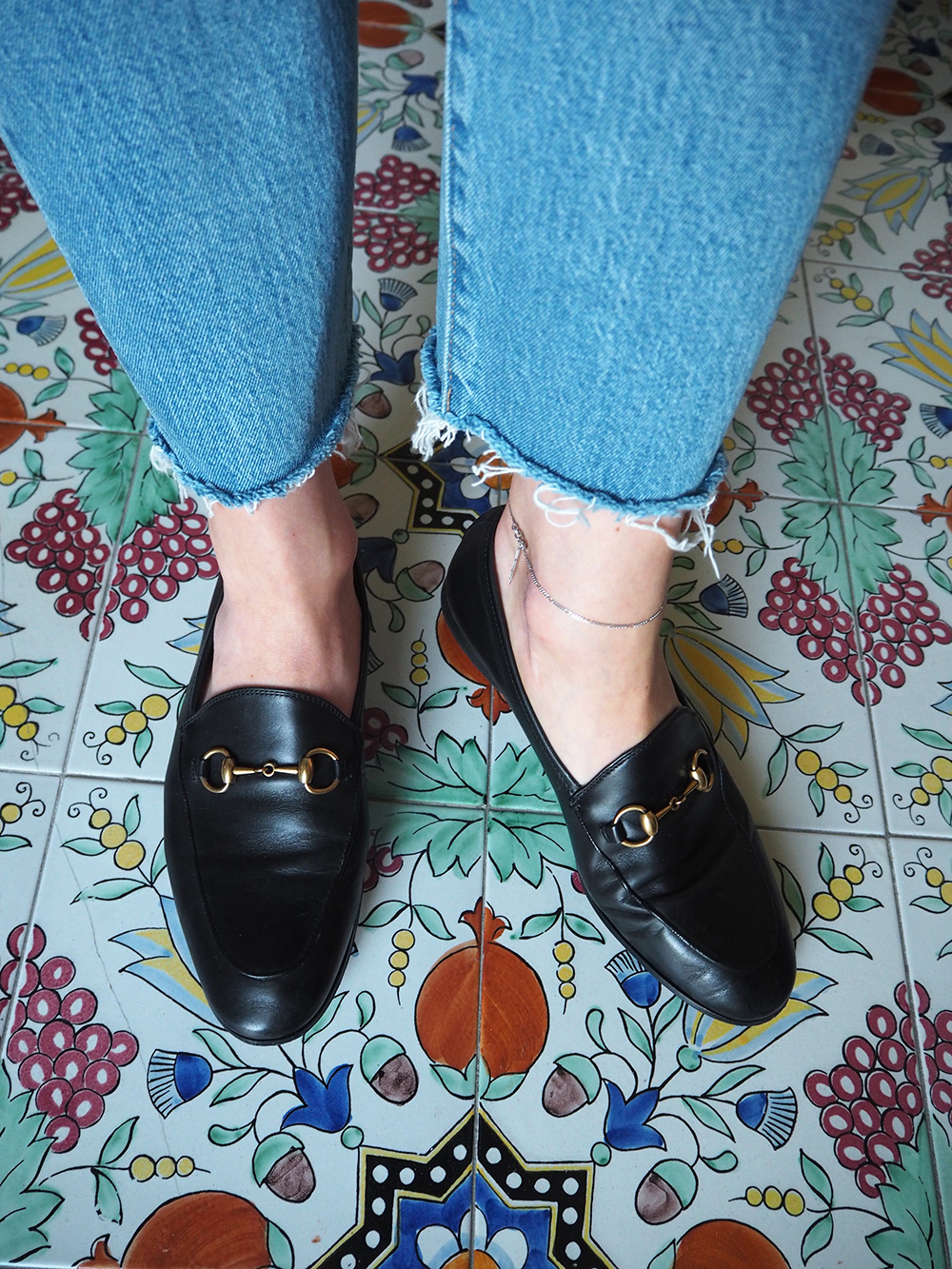 From the hotel it was only a short walk into Amalfi, a pretty little town with an impressive down at its centre. From the harbour front or central square you can explore the narrow streets, do some shopping (Limoncello from the area, handmade sandals and ceramics are the main products), and pick a restaurant for dinner.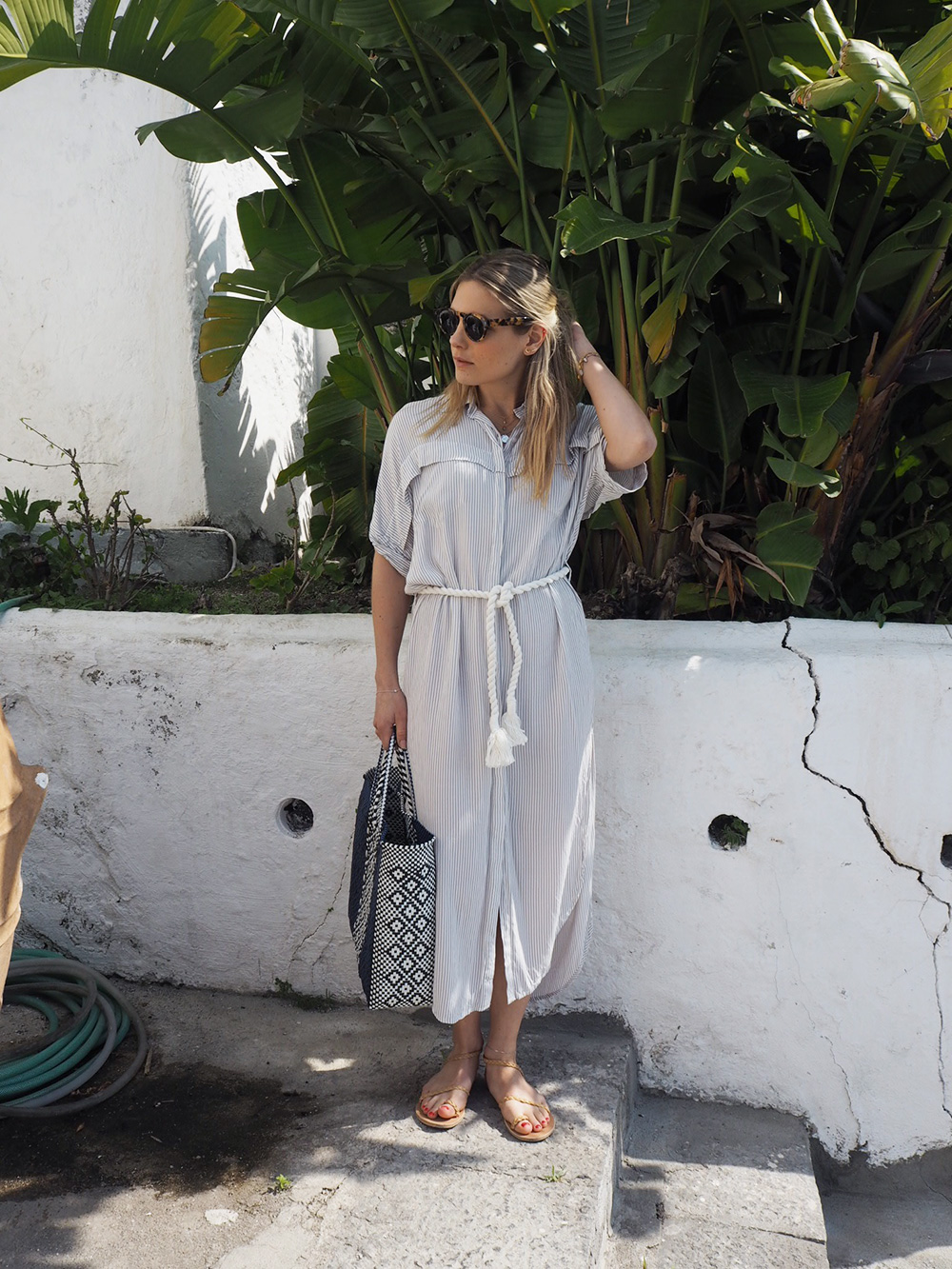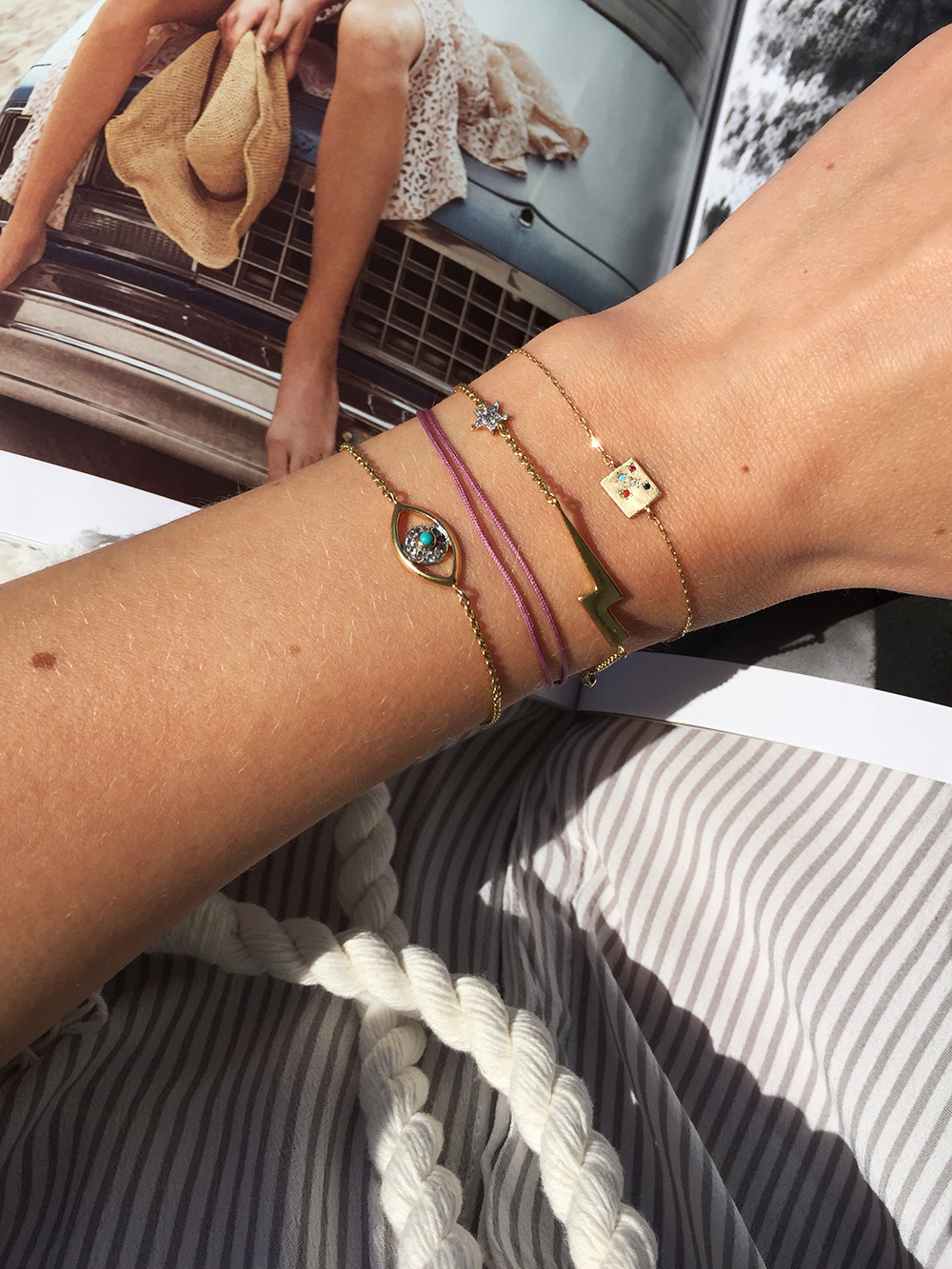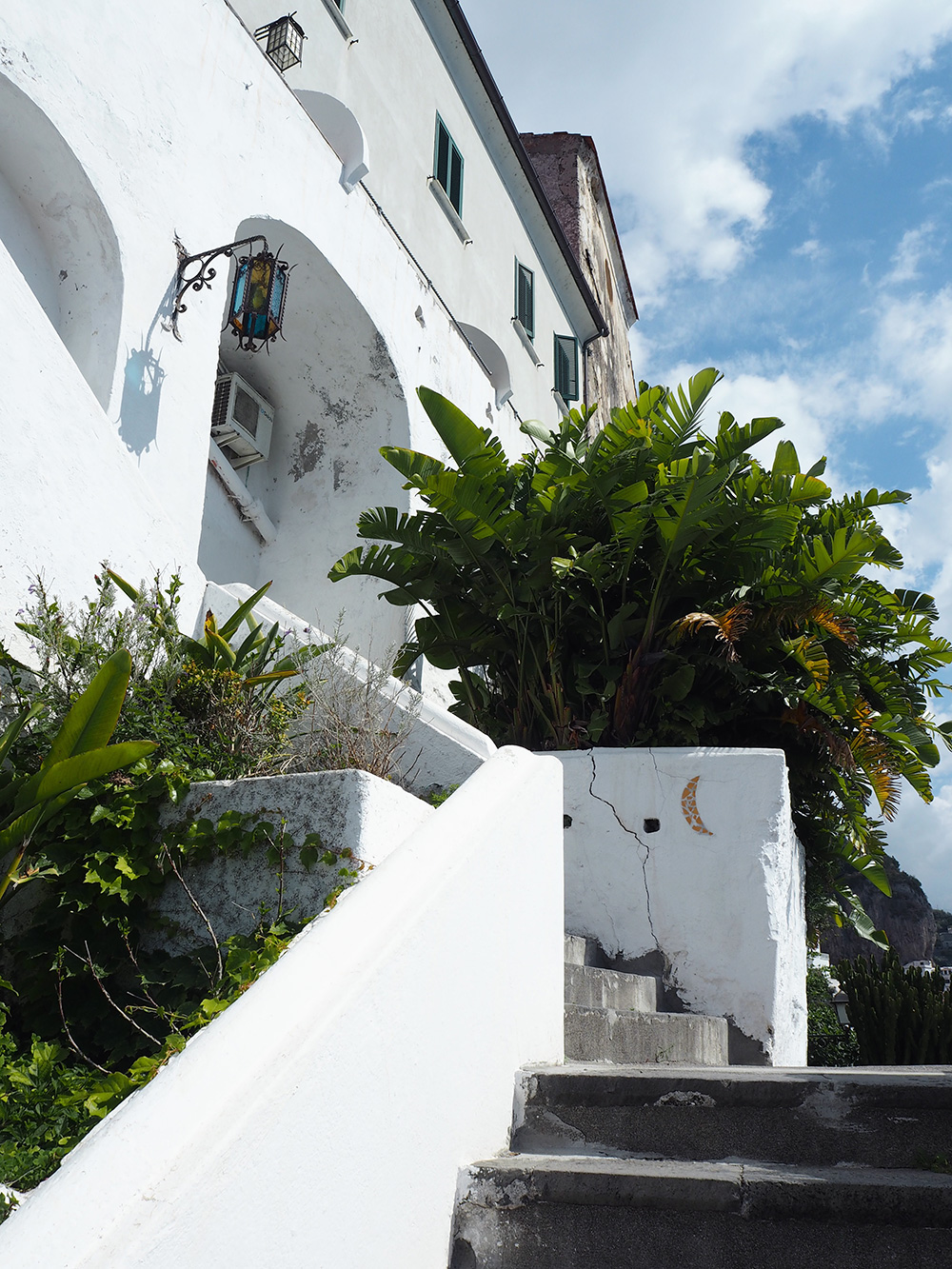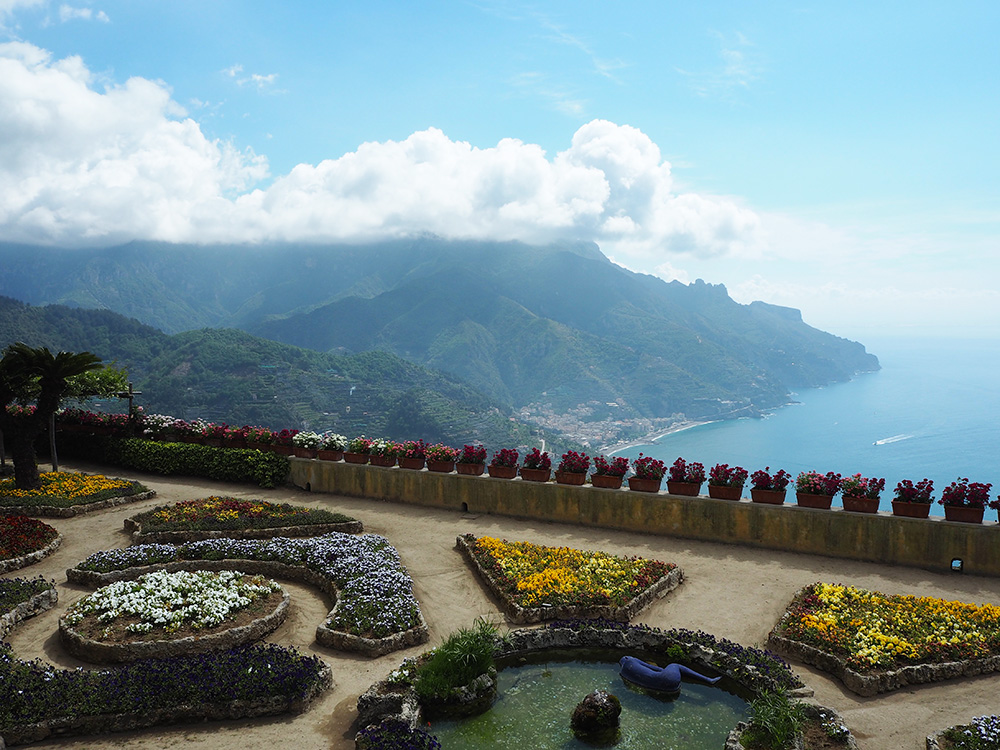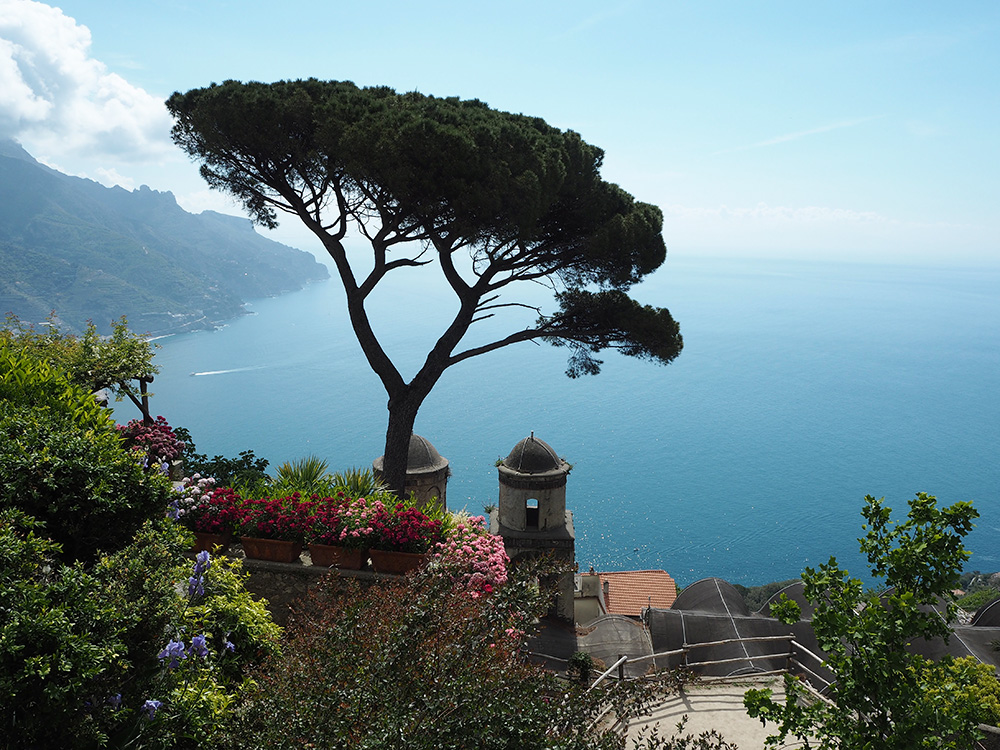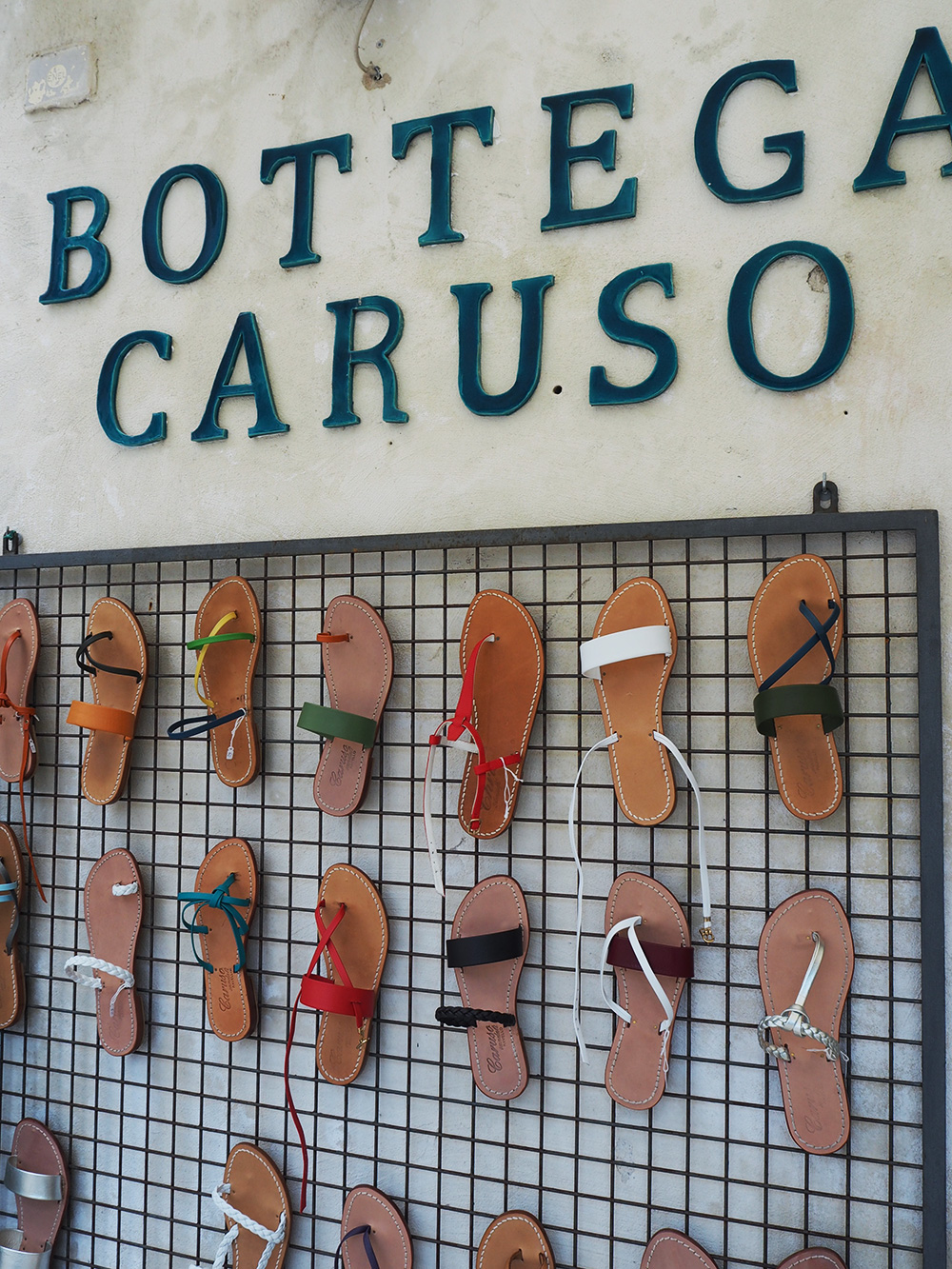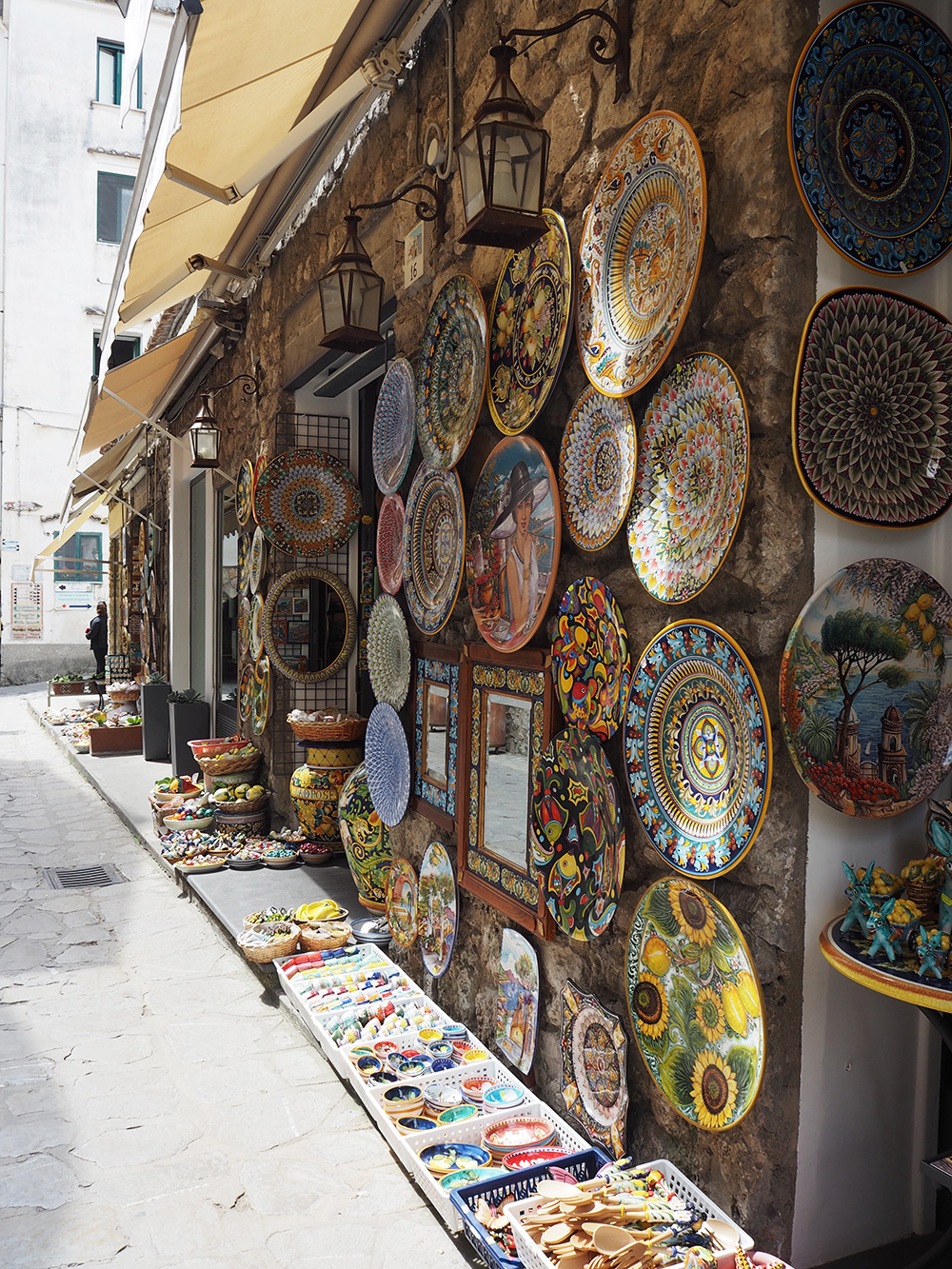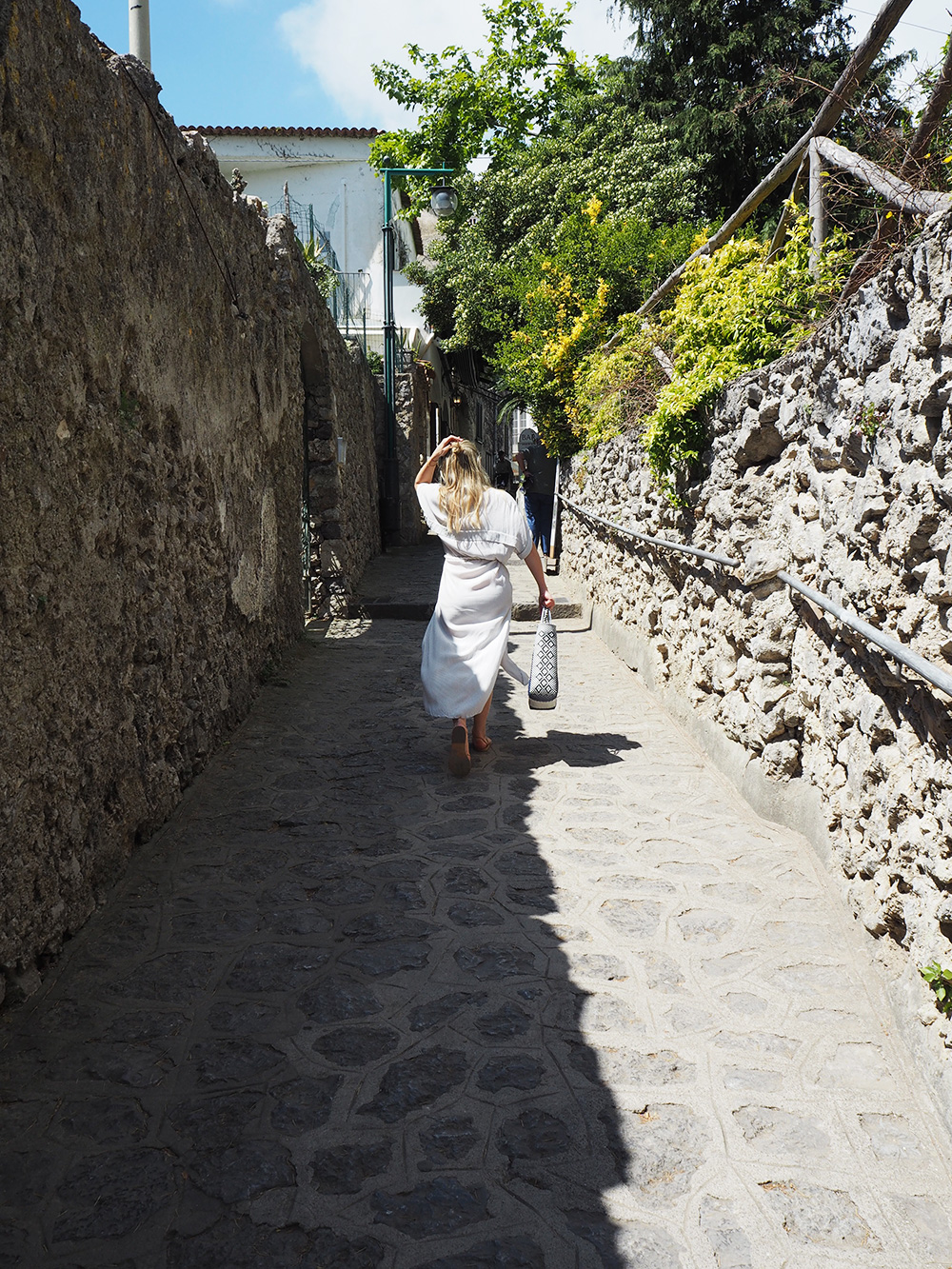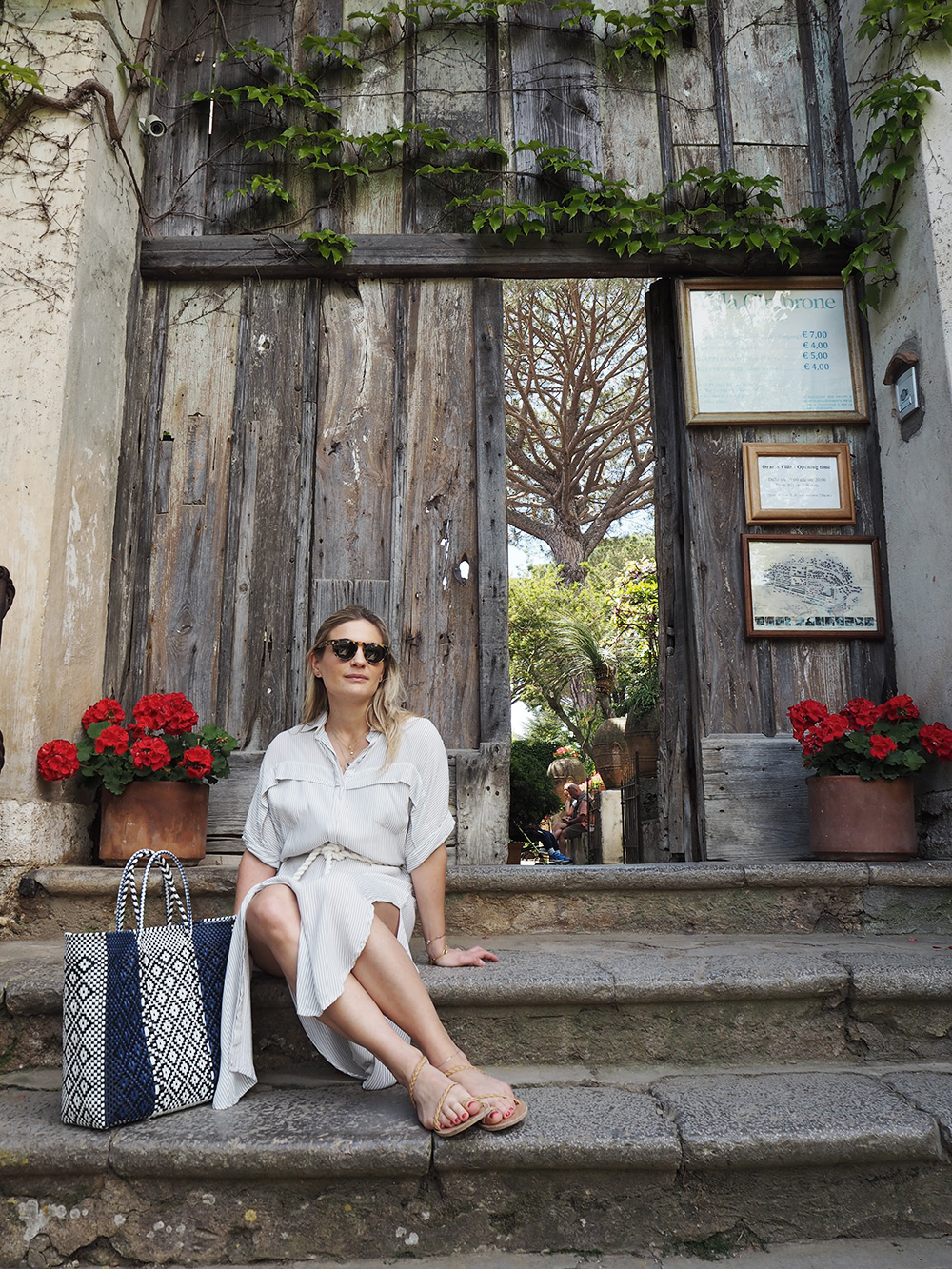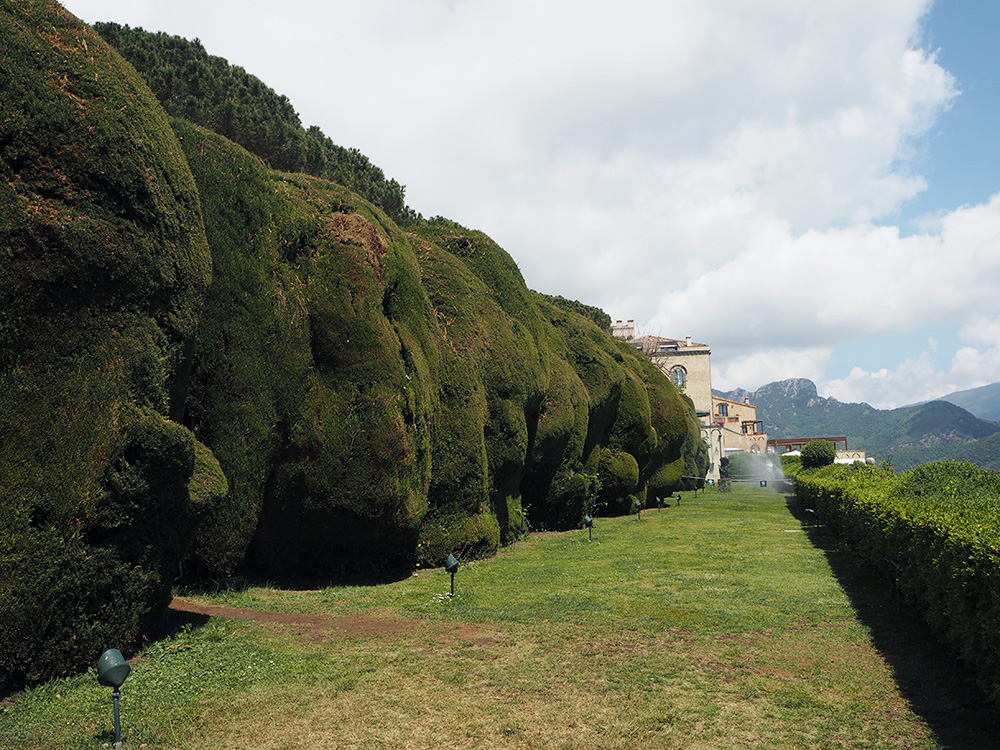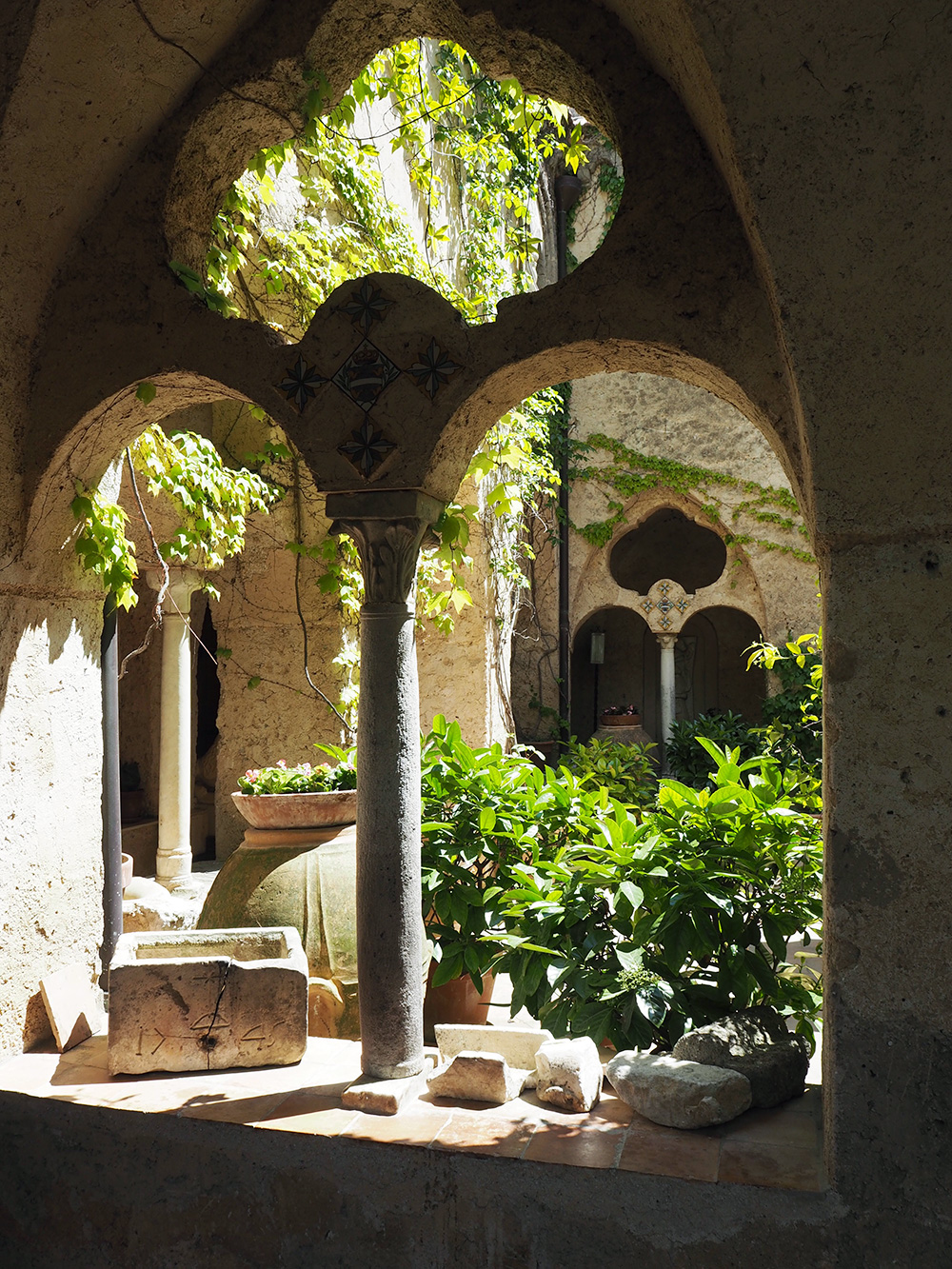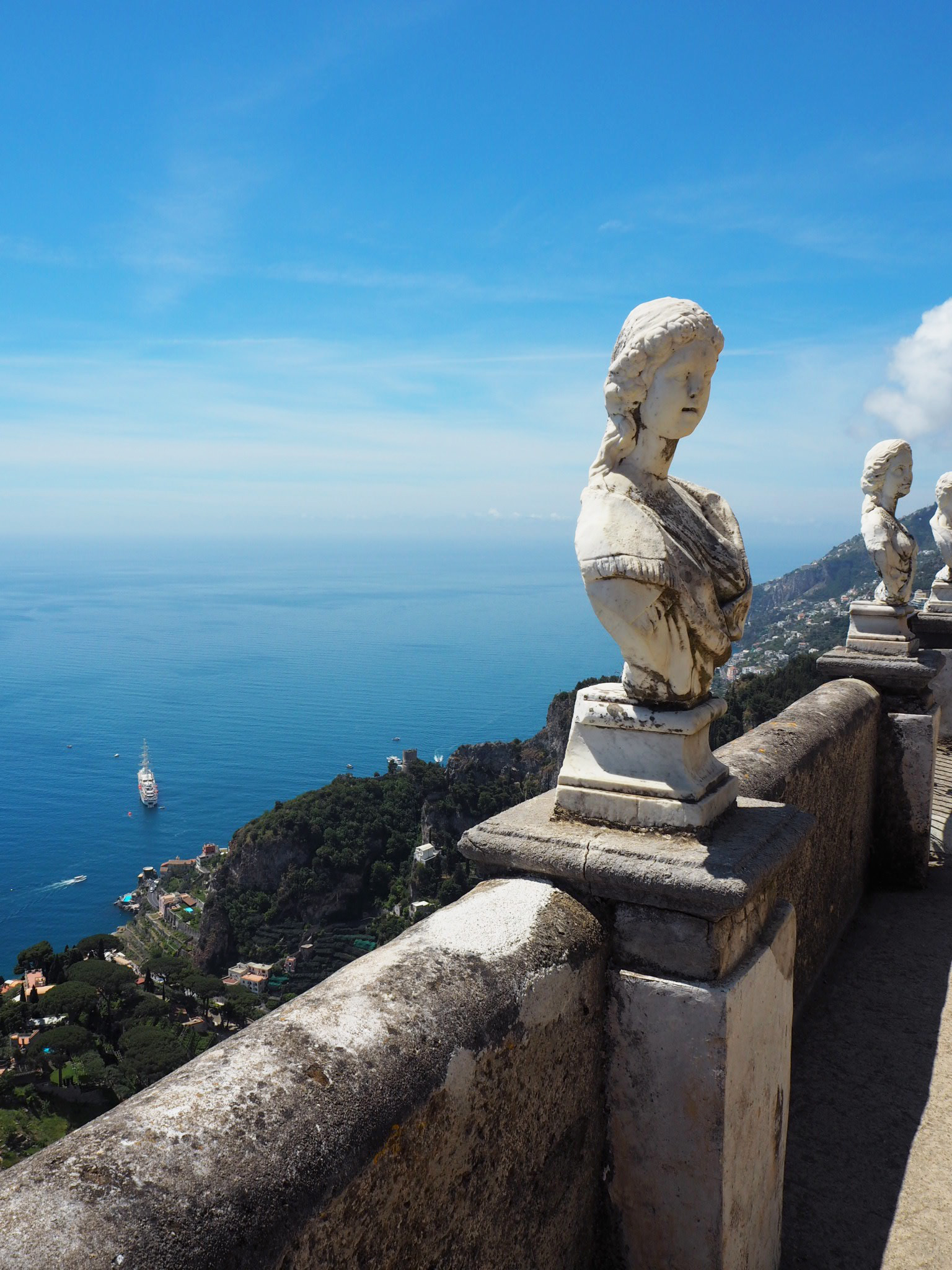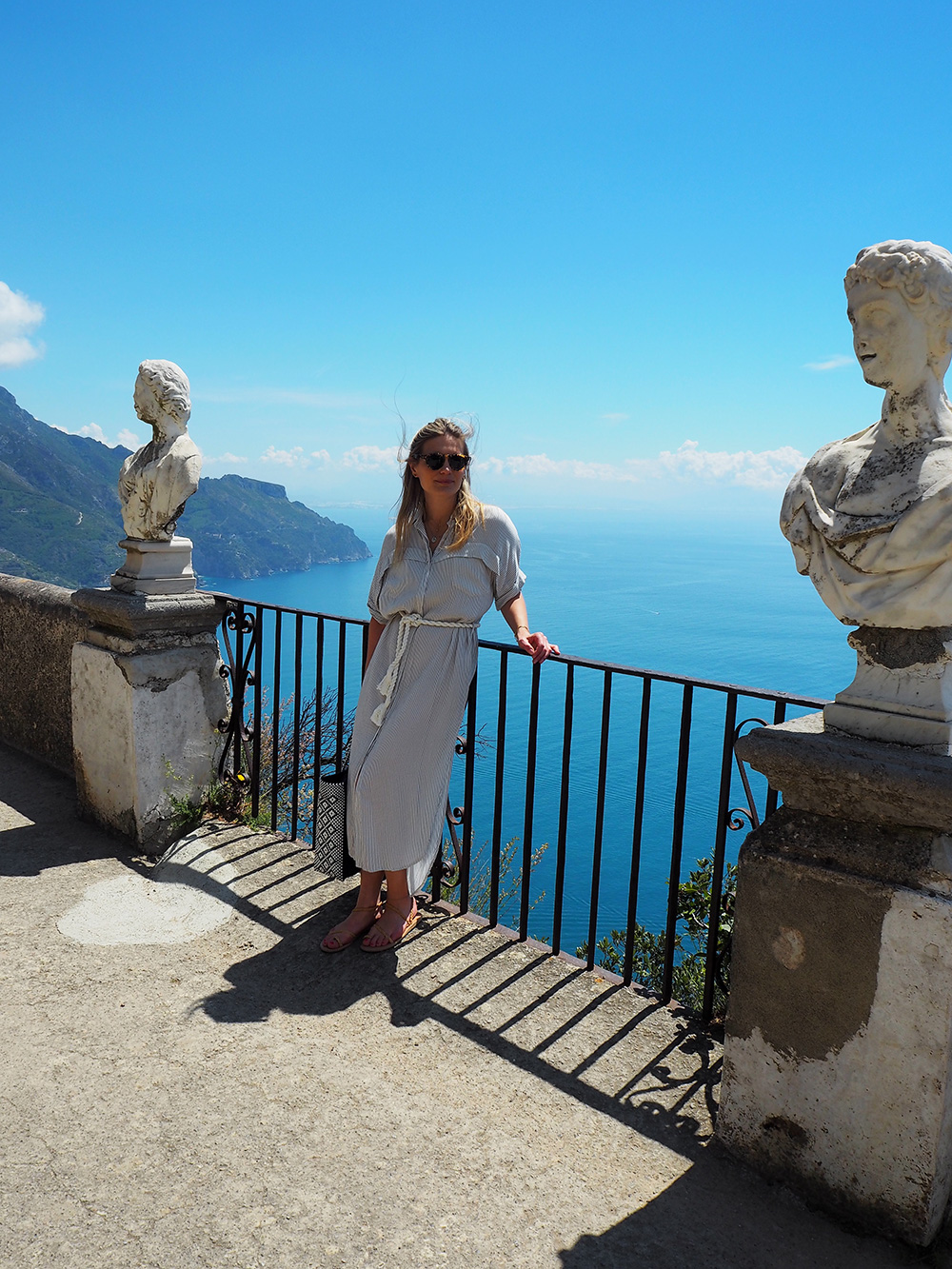 Another town you definitely need to see is Ravello, which you can reach via a short drive by car or bus (or a hike) from Amalfi. It's located further up in the mountains, so the views are even more spectacular than in Amalfi.
The main sights you need to see in Ravello are Villa Rufolo and Villa Cimbrone (you'll definitely read about them in any guide). Both Villas have extensive, beautiful gardens – but we loved Villa Cimbrone more. It feels more hidden, almost like a magical secret garden, and it has the most amazing views of the coast.
After visiting both, I bought some handmade sandals in Ravello, followed by lunch in the town square (in front of another dome), including fresh lemon juice, which is a specialty of the area. Anything lemon obviously is – from Limoncello and lemon sorbet to lemon cake and candied chocolate-covered lemon. And, believe me, lemons taste incredibly delicious in Amalfi!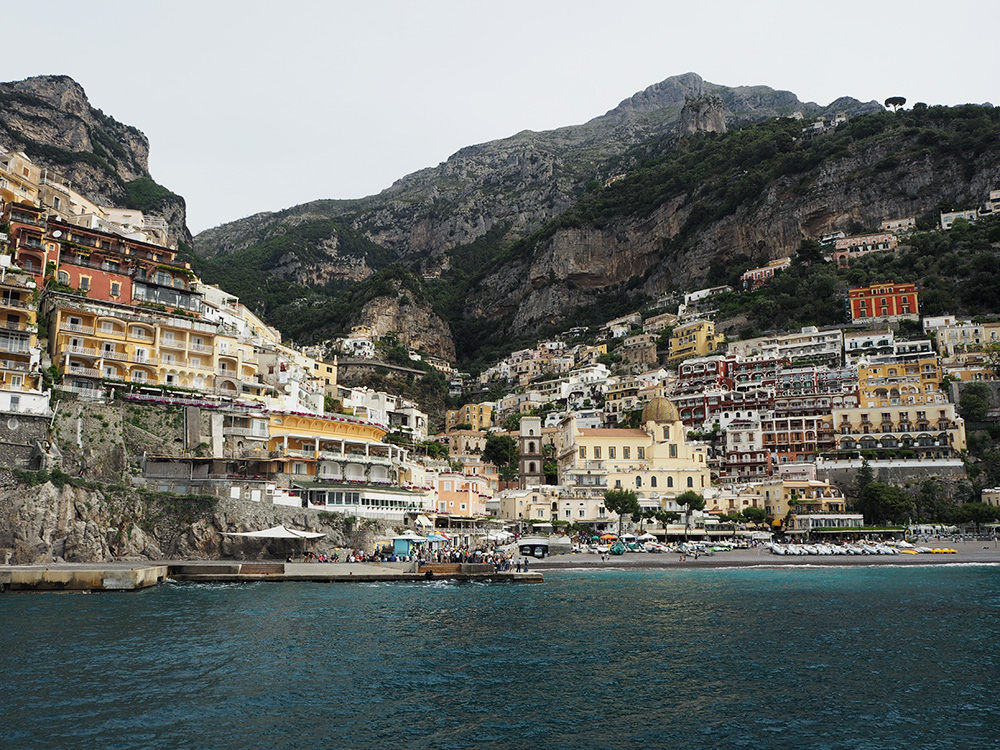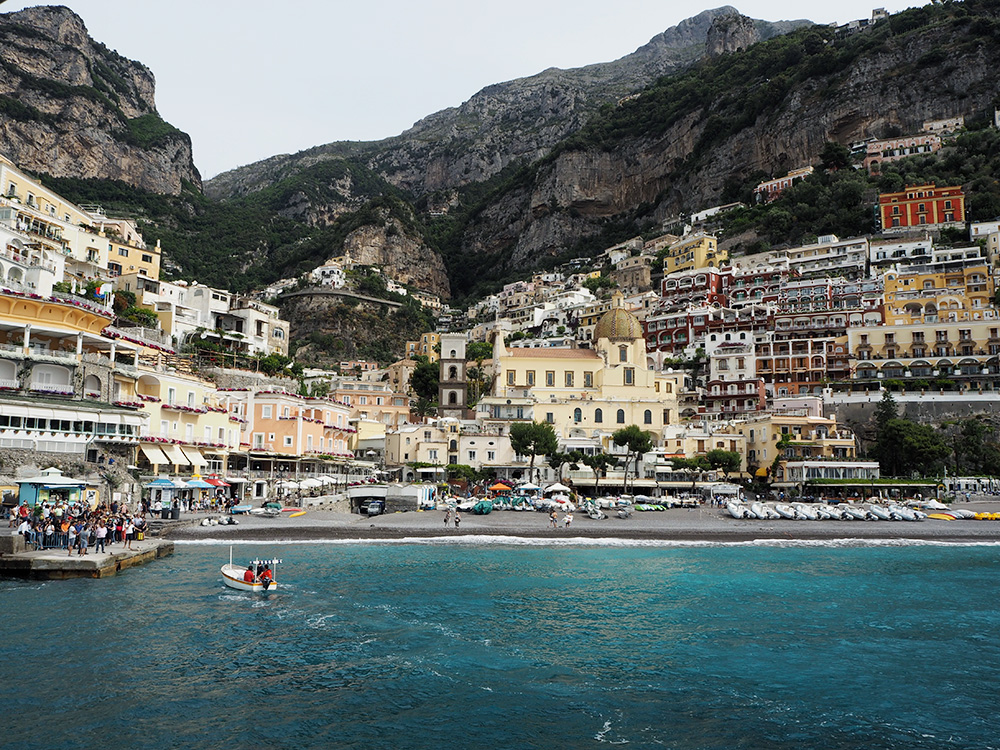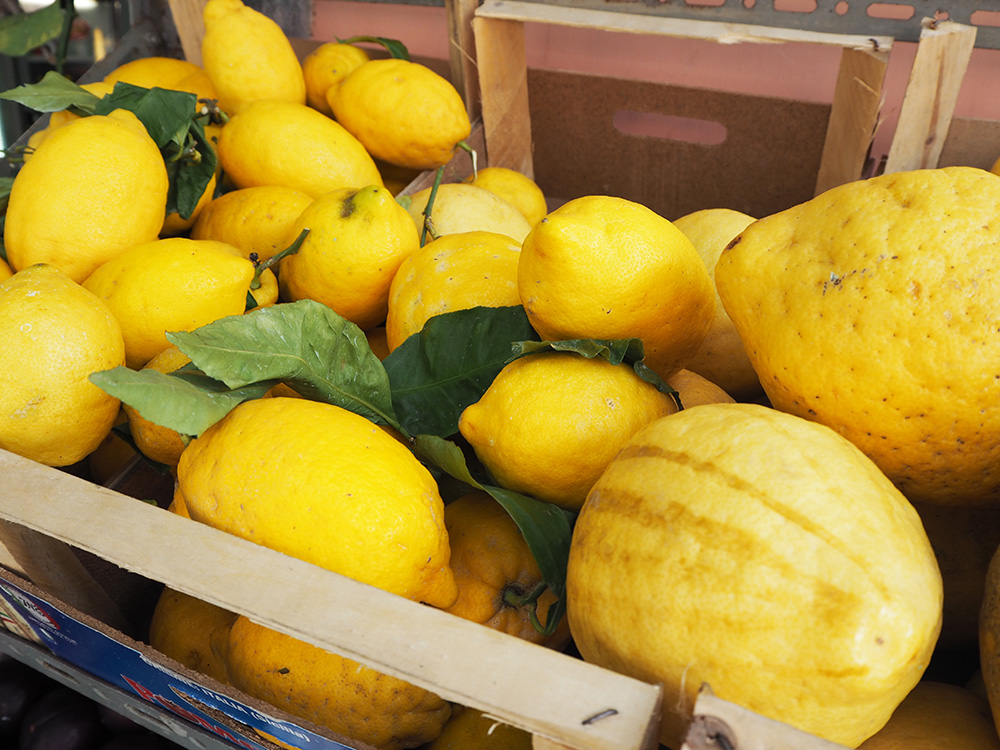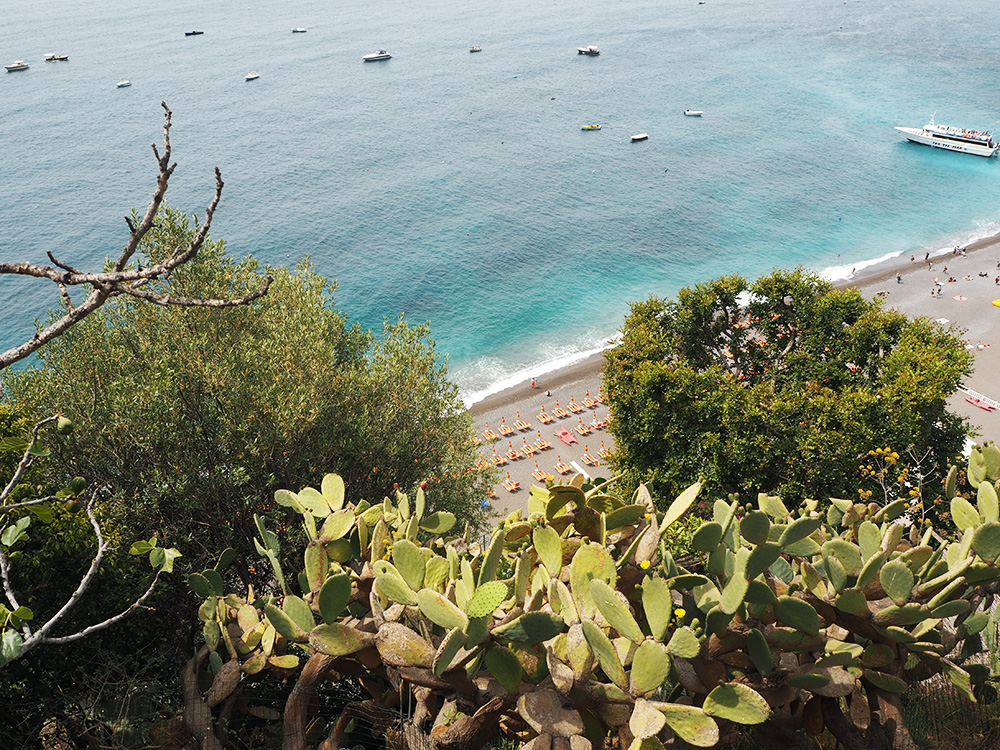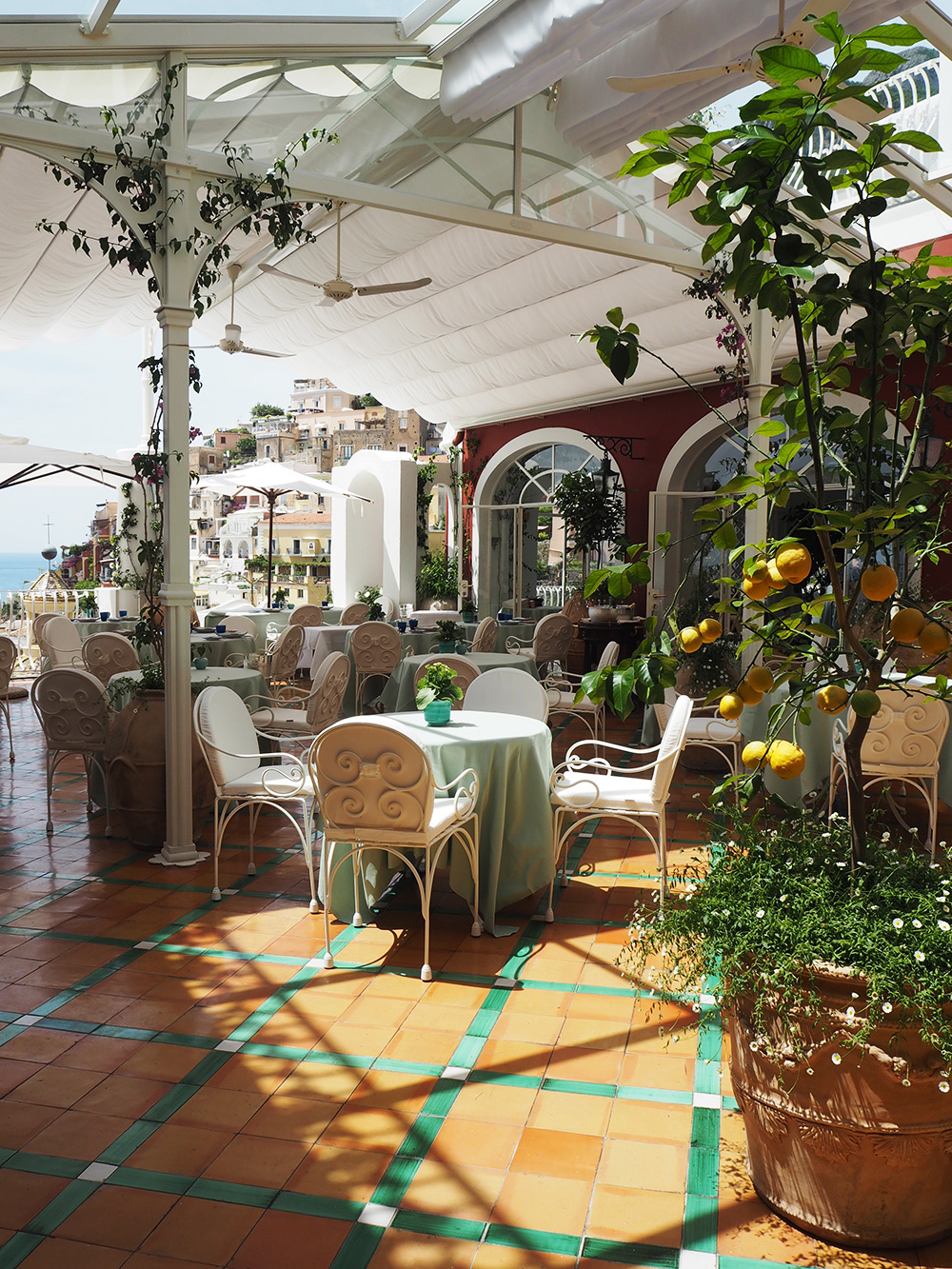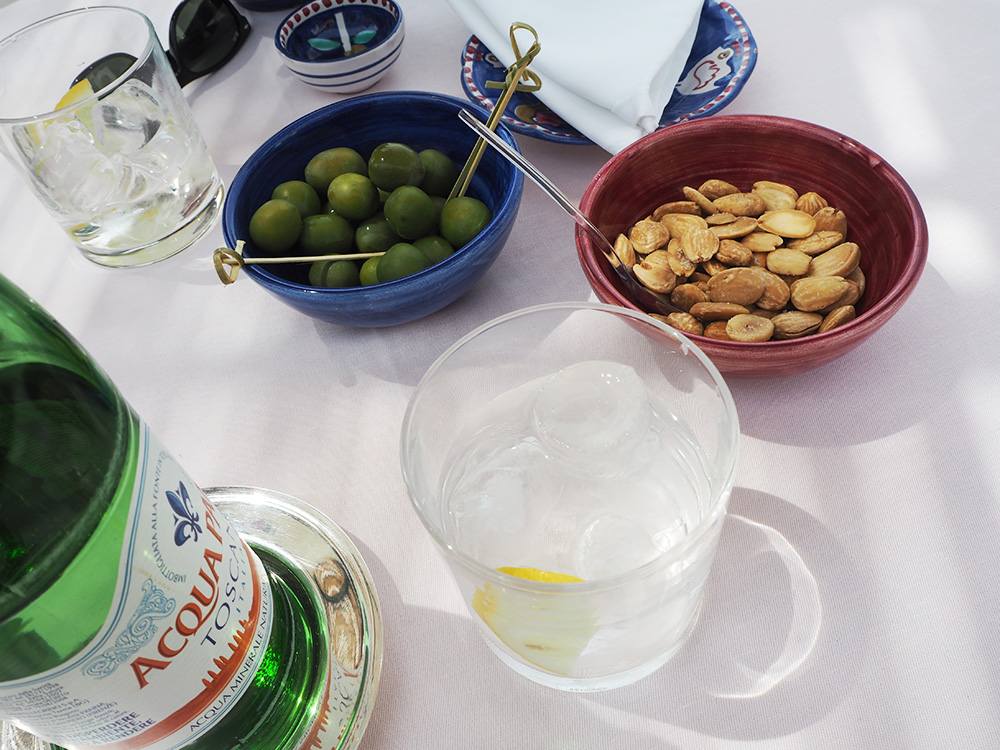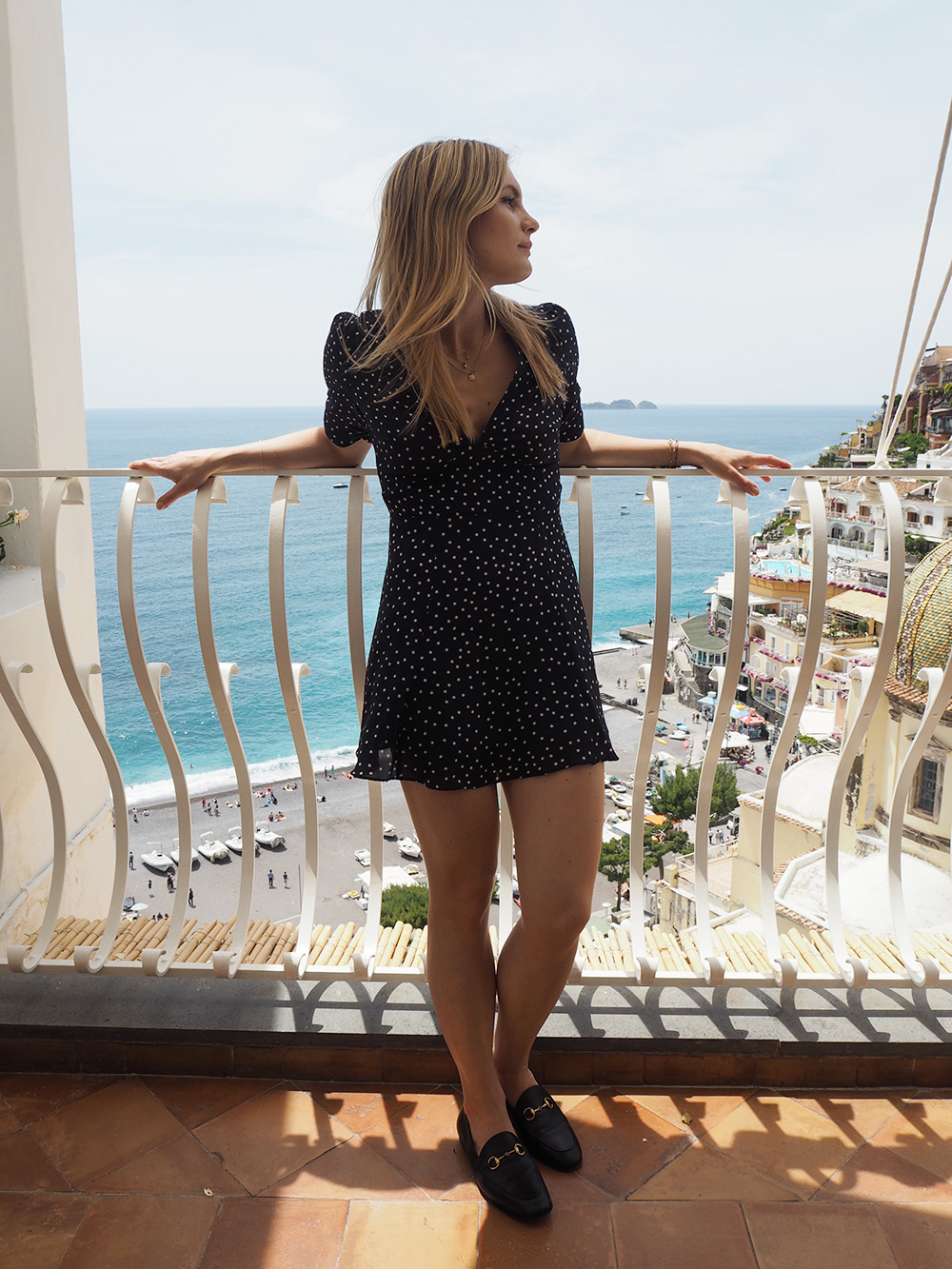 The next day we took a boat from Amalfi to Positano (it takes between 15 to 25 minutes to get there, depending on whether you take a regular or a speed boat). We had a table reservation for lunch at "La Sponda", the Michelin-starred restaurant at Hotel Le Sirenuse. It ended up being so nice we spent almost all afternoon there. If you have the chance to come here, even if just for lunch or dinner, definitely do so!
The town of Positano (which felt a lot more touristy than Amalfi) was quite busy even though we came at the beginning of high season. I imagine, in high summer you really want to spend all of your time either on a boat or by a pool in a quiet hotel.
I hope all this was helpful and enjoyable. Part 2 of this travel guide will be dedicated to our second hotel, Hotel Santa Caterina. Stay tuned!