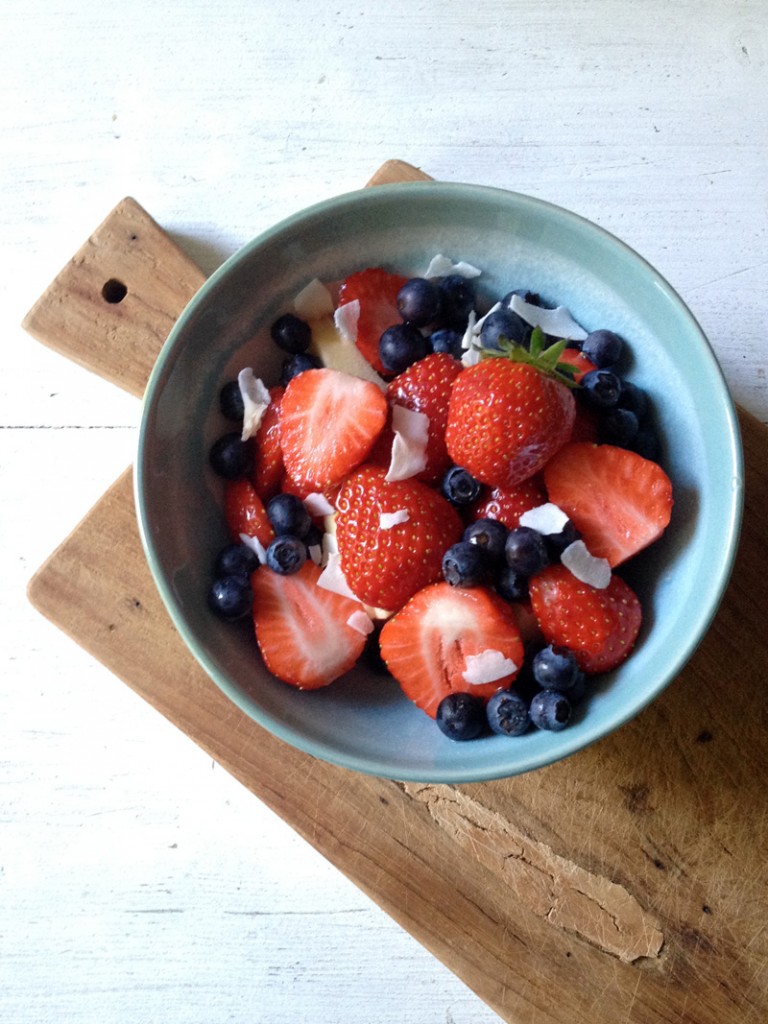 In June, most of my favourite things aren't fashion or lifestyle products but all those things that come with early summer. Strawberries, peonies and lilac, dinners outside, the promise of warm evenings, the longest days of the year …
Sadly, in terms of temperatures and hours of sunshine, summer has not properly arrived in Hamburg yet (please come soon, summer!). Which means I need even more strawberries and summer dresses to make me feel and enjoy the season.
These are my current favourites:
1. STRAWBERRY AND OTHER FRUIT BOWLS
I looove berries. When I can finally buy locally grown strawberries and raspberries I get almost as excited as I am during Christmas time (hashtag eternal child). I love to mix my berries with coconut flakes and home made granola.
2. MINI PLANTS
When I went to Gothenburg I brought home a little asparagus plant (I had been looking for one for a while), and when my parents came to visit last month my mother brought me an oak sprout, which I am keeping in a glass vase until it has grown too big for that and I need to plant it.
3. ZODIAC NECKLACE
Here's something fashion-related after all: For my birthday at the beginning of June, my parents gave me this beautiful Zodiac necklace by Catherine Zoraida. It's the Gemini pendant, custom-made for me in silver. I have a thing for astronomy-inspired jewellery, but I find this one especially pretty. Isn't it lovely how the stars are represented by tiny stones? I love it so much, I'm wearing it every day now (usually layered with my other favourite necklaces. By the way, the bar necklace in the above photo was another birthday present, from my sister!).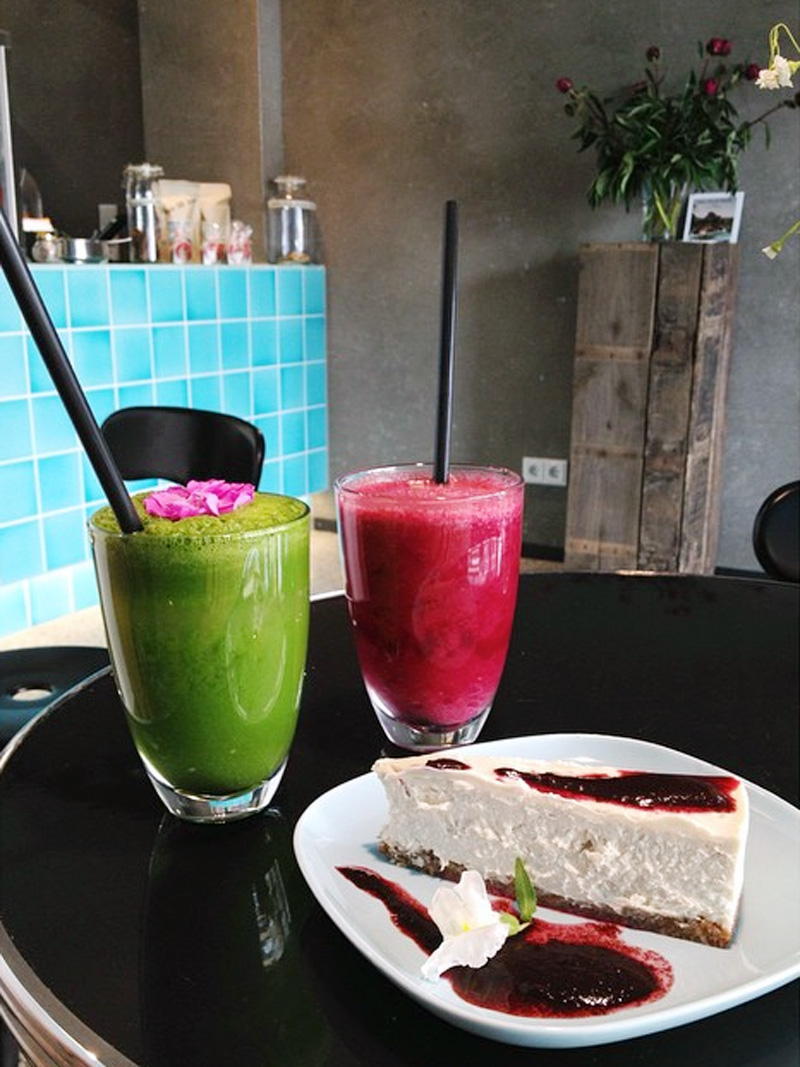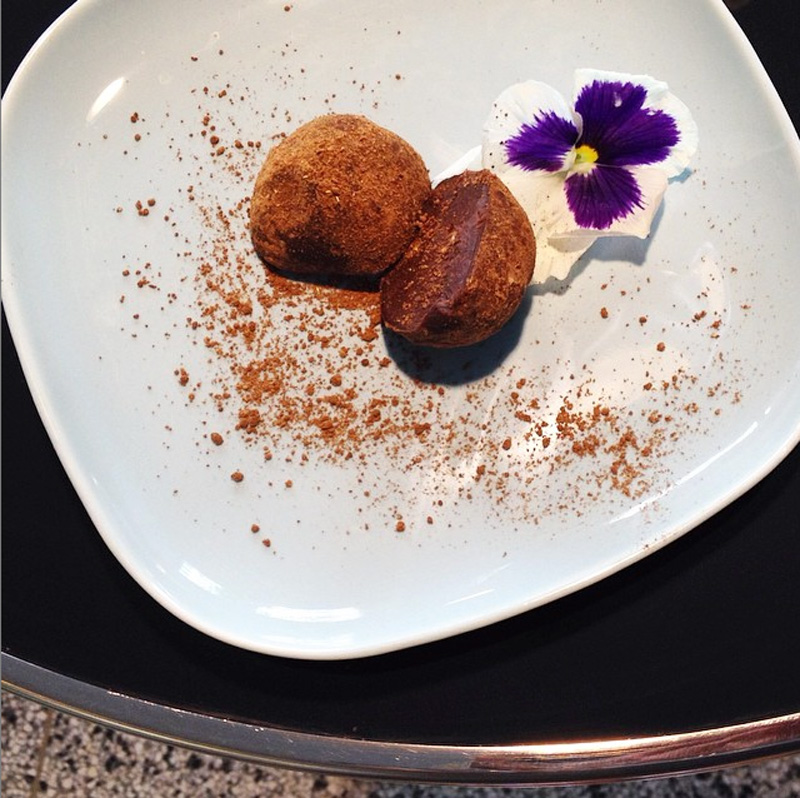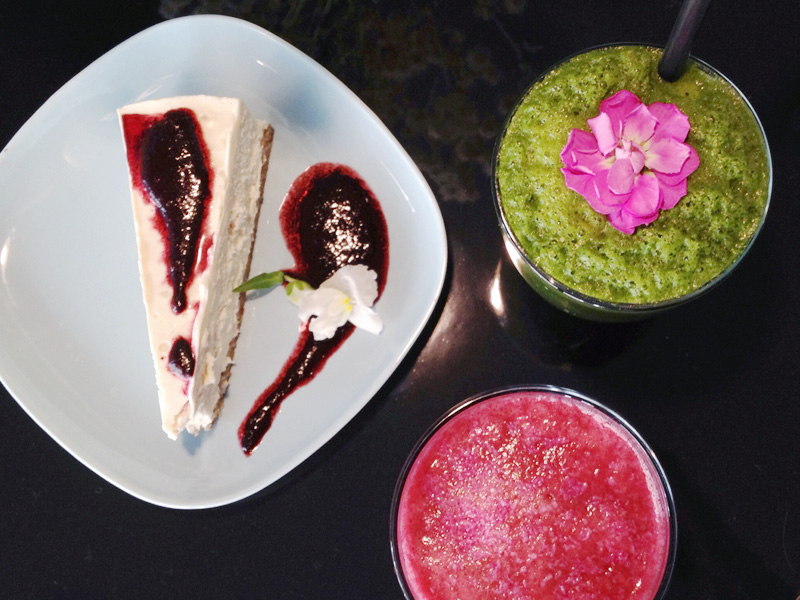 4. RAW FOOD CAFÉ
You might know that I love healthy food equally much as I love cake and chocolate. Now imagine my excitement when I heard that Hamburg finally has its own raw food café: "Gracias Madre". Beside the usually superfood meals, such as chia pudding, vegetable smoothies and quinoa bowls, you can also get raw, vegan cheesecake (which is THE BEST! It was so good I almost cried!), vegan, raw chocolate truffles and other delights. I wish it was closer to my apartment!
5. BIKER FRINGE JACKET
I have already found the perfect suede fringe jacket (vintage, via Etsy), but I love a good black-leather biker jacket (one could say I live in them, given that I wear them all year round)! I know that this one will become a new wardrobe staple (especially when the fringe trend has passed). It's by Edited the Label and currently on sale.