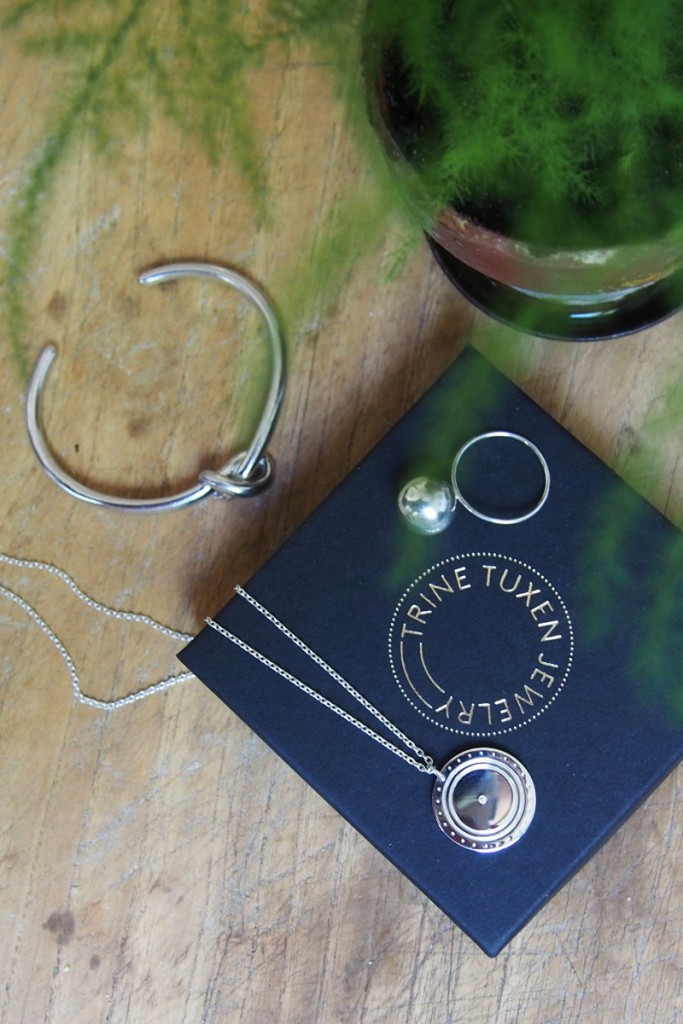 Time flies. It's the end of August already and I am asking myself were summer has gone … Is this what happens when you have too much work and too little time to take a break – or were there really so few summer days this year? I am still hoping I will somehow manage to get away for a mini break on a weekend in September (it would be good to enjoy some sunshine far away from my laptop) – but for now I'll try to enjoy the coming weekend.
I am surprised that during these busy weeks I still found the time for shopping! But thanks to the internet I usually do that in the evening or sometimes on Sunday afternoon when I get in the mood to browse furniture websites or blogs … So I was still able to put together a list of favourite new things in August. Voilà: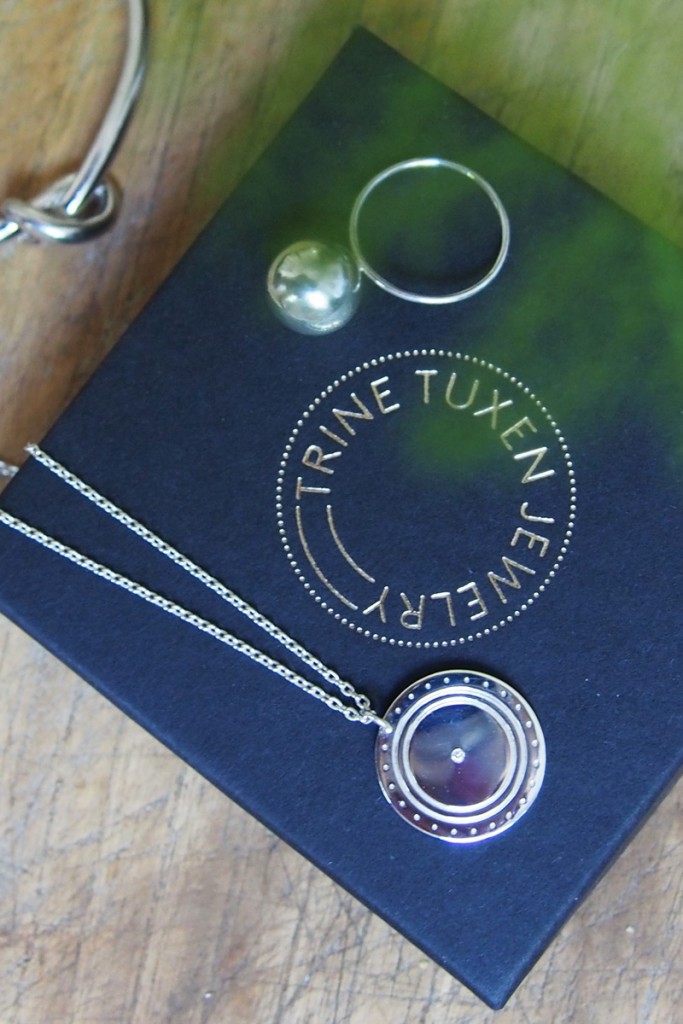 1. TRINE TUXEN LOGO NECKLACE
Maybe you've noticed it in this blog post … This month I finally got the diamond logo necklace by Trine Tuxen jewelry that had been on my wishlist for years! I love its simplicity – and how it still catches your attention. I layer it with my other favourite necklaces, which are all a different length. You can get it here for instance.
Ring by Trine Tuxen Jewelry, bracelet by Sophie by Sophie.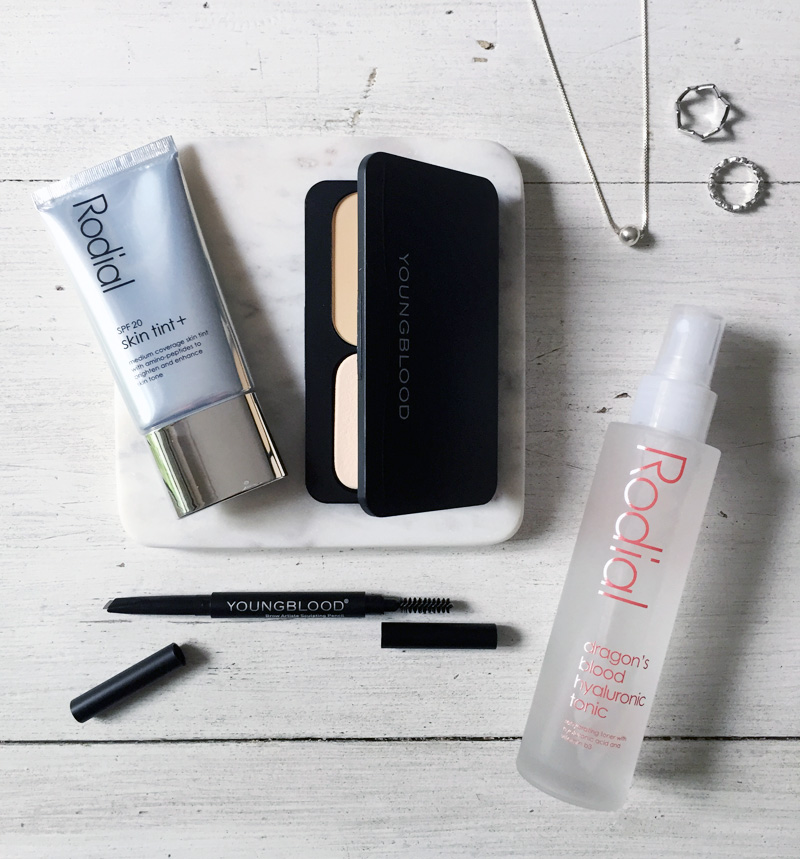 2. NEW PRODUCTS IN MY BATHROOM
Thanks to Niche Beauty I got to try a few new products – some of which I have to share with you because they are totally amazing. There's the "pressed mineral foundation" by Youngblood, which is a great product to carry in your handbag and to freshen up your look during the day. Their "brow sculpting pencil" is very good, too, because you can use it for very precise work on your eyebrows (and you know what a difference your eyebrows make). I also got to try Rodial's Tonic spritz – and I am already addicted to it. It's so refreshing and leaves your skin feeling hydrated and soft. And some news from Rodial! There's a new product which will be available in store in September and which is just perfect for hot, humid weather, when you don't want to wear foundation and powder on your face: a skin tint with SPF 20. You've got moisturizer and foundation covered with this!
Necklace by Vera Vega, rings by Sophie by Sophie and Pandora.
3. THE PERFECT BIKER JACKET BY ACNE STUDIOS
The black leather biker jacket is one of the most important staples in my wardrobe. A few years ago I made an investment and bought myself a classic biker jacket by Balenciaga – and I still love it a lot and will wear it for the rest of my life. … But when I saw this jacket by Acne, I was lovestruck and knew I had to have it. The classic biker jacket shape, the oversized-zippers, the belt … It's definitely a timeless piece – and, if you ask me, it's the ideal counterpart for the quilted Balenciaga jacket. It's called "Mock", by the way.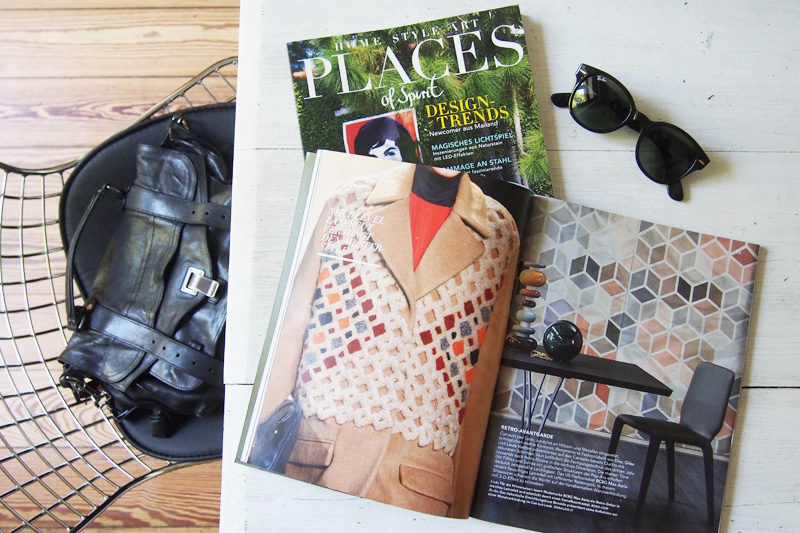 4. NEW WORK BY MY HUMBLE SELF
Since I started my life as a freelancer I have, of course, spent a lot of time working on our online magazine femtastics, but I have also contributed to other publications, such as the interior magazine "Places of Spirit". I've written three features on trends that can be found in both fashion as well as interior design. The issue is out now.
5. SILK PYJAMAS BY YOLKE
Here's a private fact about myself: I've never been a girl who sleeps in boxer shorts and old T-Shirts. I actually really like old-fashioned, two-piece pyjamas. My boyfriend always jokes about the plaid flannel versions I wear in winter – but since I have discovered Yolke my summer pyjamas now completely make up for the mannish nightwear I wear between November and February. Isn't this silky set beautiful?