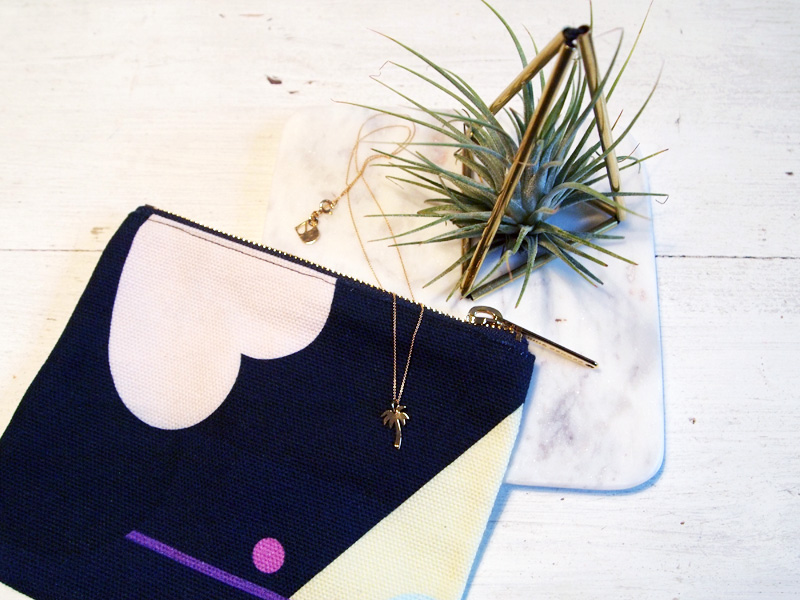 After skipping this post in September, for lack of time, I am happy to say I can share a new round of favourite things with you this month. They include new gems, bags and very clever beauty products.
1. SABRINA DEHOFF PALM NECKLACE & MINI TILLANDSIA
These lovely little things which you can see in the header photo are gifts I received when visiting the "German press days" in Berlin. The golden palm tree necklace by Sabrina Dehoff will be a reminder of tropical holidays during these rainy autumn days. Whereas the mini tillandsia plant is a great addition to my little succulent and cacti garden.
Bag and necklace by Sabrina Dehoff, plant by tillairplant.com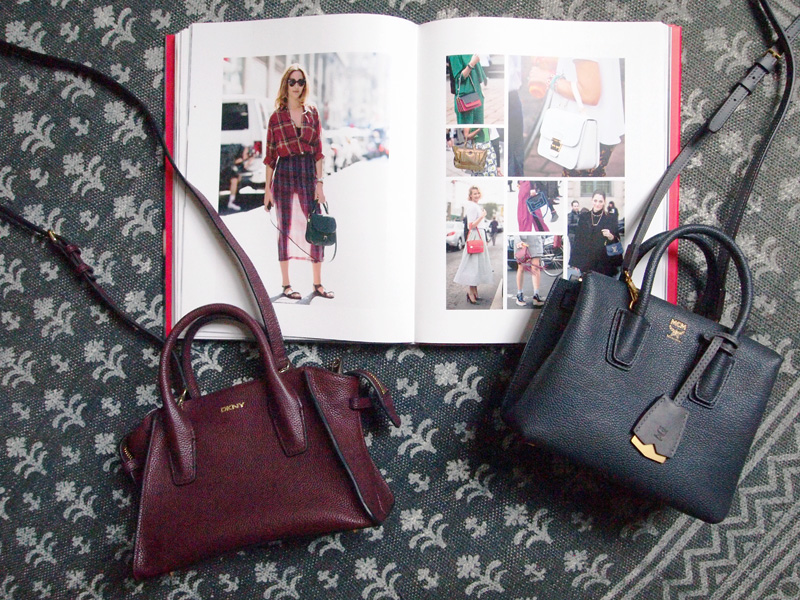 2. MINI BAGS & A BOOK ABOUT BAGS
Maybe you've already seen my new MCM mini bag in my between seasons look. I am usually not a spontaneous shopper at all. I always think about new acquisitions for weeks before I decide to buy or not buy them. This was a rare case of impulse buying (provoked by a press discount). The burgundy DKNY bag was a gift by Zalon, a new styling service by Zalando. In the background: the book "For the love of bags" with photographs by Sandra Semburg is, obviously, made for me.
"Chelsea" Bag by DKNY, "Mini Milla" bag by MCM.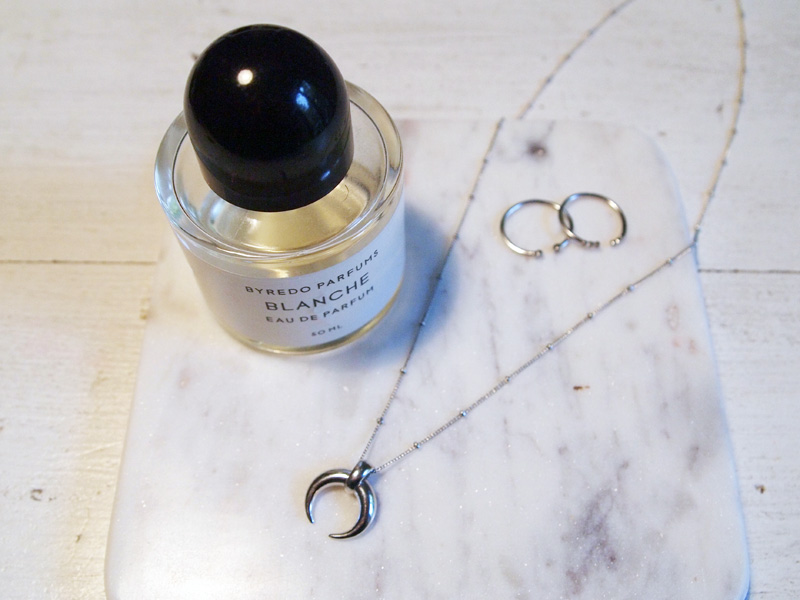 3. MISSOMA SILVER HORN NECKLACE
I wore this necklace in my "silver machine" biker post, here's a close-up photo of it. I was so happy when I saw that Lucy Williams and Missoma created a silver version of their large horn necklace. Thank you for listening!
Large horn necklace by Missoma, rings by Stine A, "Blanche" by Byredo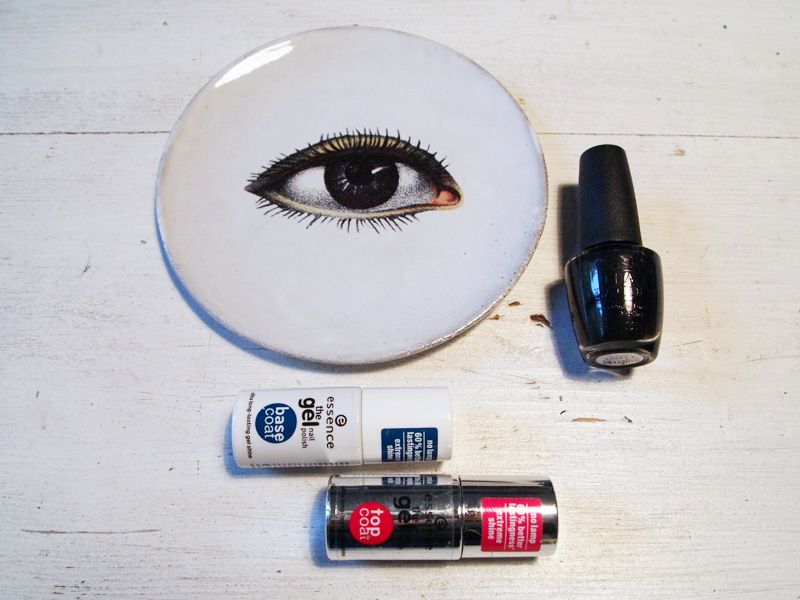 4. GEL NAIL POLISH BY ESSENCE
It's wrong to think that good products have to cost a lot (remember my "budget beauty" post?). These gel nail polished by essence are totally affordable and you can find them in many drug stores. What's so great about them? They make your coloured nail polish last almost a week and you can use them just like normal nail polish. Very convenient for busy bees!
Ceramic plate by Astier de Villatte, base and top coat by essence, black nail polish by OPI.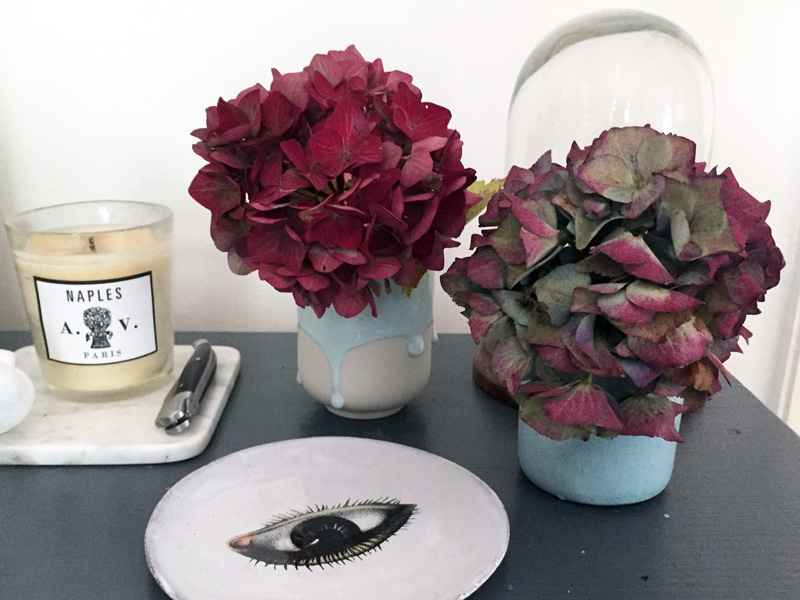 5. HYDRANGEA FROM THE GARDEN
My mother sent me a parcel that included these hydrangea blossoms from my parents' garden. I'll dry them and keep them in these small ceramic pots. I especially like the blossom on the right that's blue and red at the same time.