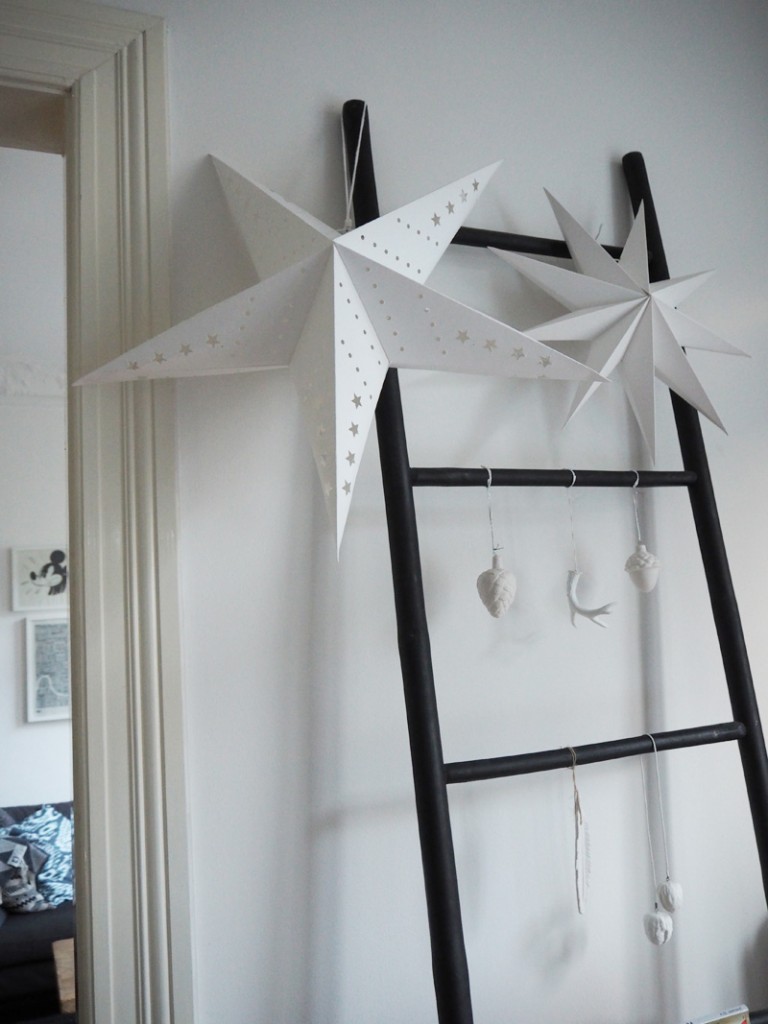 I always get very excited about December and Christmas season (year after year, it never loses its brilliance). This year I started looking forward to it at the beginning of November (no wonder, with the dreary weather and all there isn't much else to enjoy in November). So obviously my favourite things in December include everything Christmassy – from Christmas lights in the streets and mulled wine with friends to festive films – and I must admit I am really looking forward to some quiet days at home with my family and old friends.
Still, there are some other favourites I'd like to share with you this month, so here we go:
1. CHRISTMAS DECORATIONS
I have two huge boxes full of ornaments, wooden figures, handmade paper stars and chains of lights in our attic. Since I am a huge friend of Christmas I suppose it doesn't surprise you that I am also big into decorating. This year, I kept the decor white and silver in our apartment.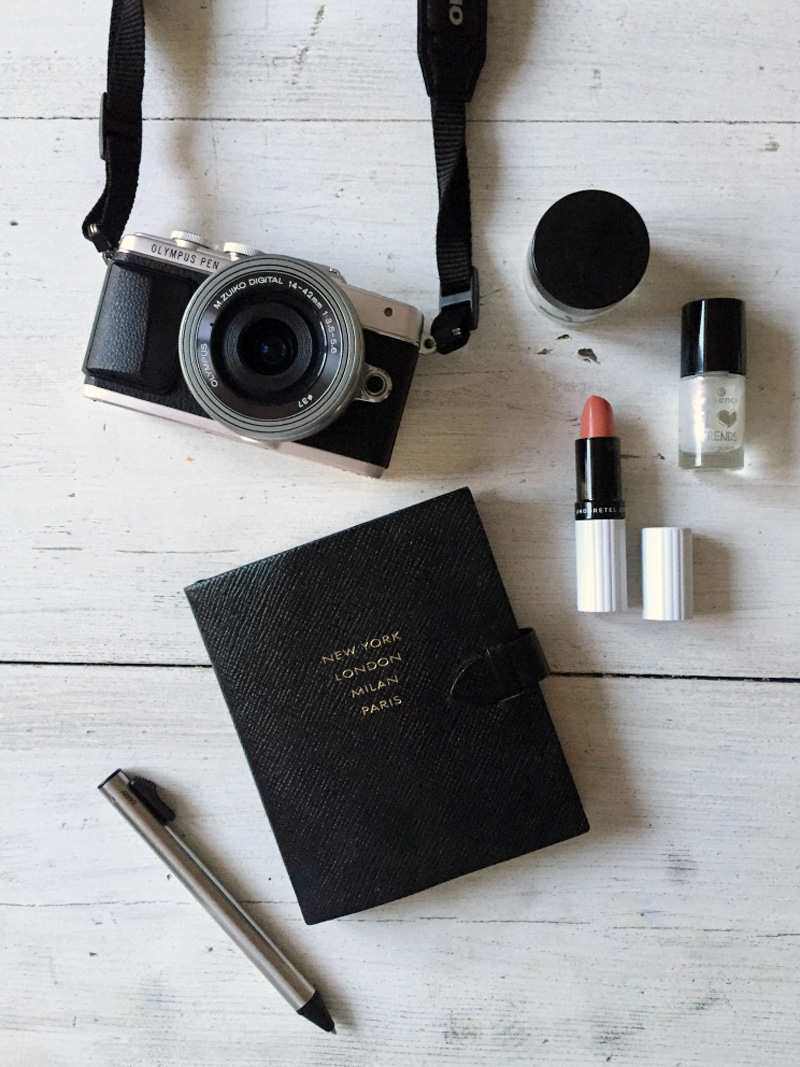 2. OLYMPUS PEN CAMERA
I finally invested in a new camera (my old one was full of sand from beaches in Thailand and Mexico and didn't exactly work perfectly anymore). I went for Olympus' Pen E-PL7. My first impression: great looks, very easy to handle and I am happy with the first photos I took. I cannot wait to take it on a big trip (and I will do my very best not to get any sand into it).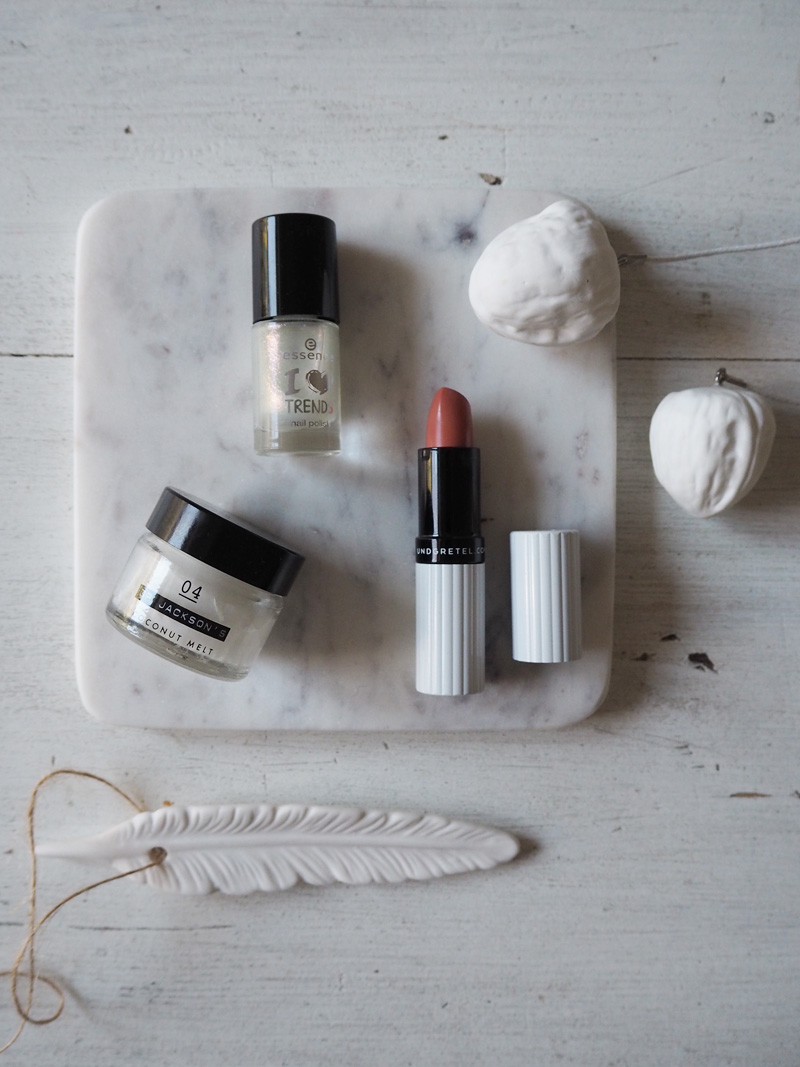 3. NEW BEAUTY FAVOURITES
One of the few things I bought for myself in London: Dr. Jackson's Organic Coconut Melt. I'd heard a lot of good things about it but I am a big fan of anything coconut anyway. I'll use it as a lip balm, hand lotion and hair treatment. Two other favourites: this pearly nail polish by essence (perfect for December, if you ask me) and the "tagarot" lipstick by the Berlin-based, organic cosmetic brand Und Gretel (I love their colour "Apricot", it's almost a nude colour with only a hint of peach).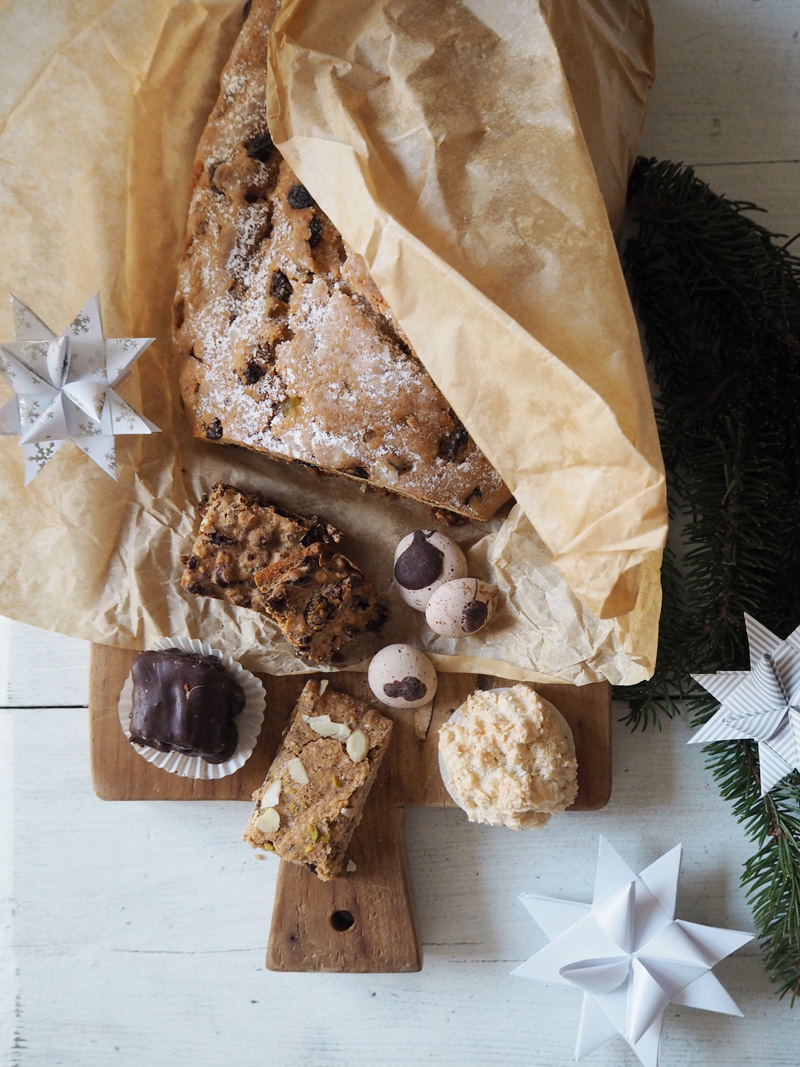 4. CHRISTMAS SWEETS
My grandmother sent me a surprise parcel filled with handmade treats (the stollen you can see on the above photo is made by her and it's absolutely delicious!) and I also received several tins of Christmas biscuits from my mother (I especially like the Lebkuchen she made). Together with some sweets I made myself (salted chocolate almonds, for instance) I think I'm more than well prepared should a heavy blizzard, that makes it impossible to leave the house for days, arrive unexpectedly. But, seriously, nothing beats homemade Lebkuchen and a mug of hot cocoa.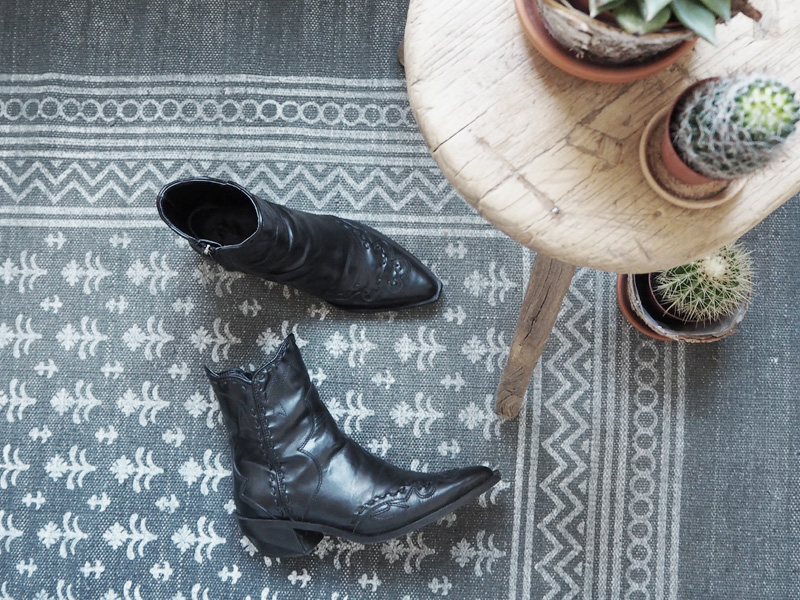 5. BEST WESTERN BOOTS
Maybe you've seen the instagram photo I once posted that displays my collection of black ankle boots (or, more precisely, the state of said collection at the beginning of 2015 – here it is). So you might know I have more than a small weakness for Western-inspired ankle boots. When I saw these beauties at Zara there was, eventually, really no way around them. Sometimes happiness comes in the shape of shoes (especially when they look like they were taken right out of a Wild West film).