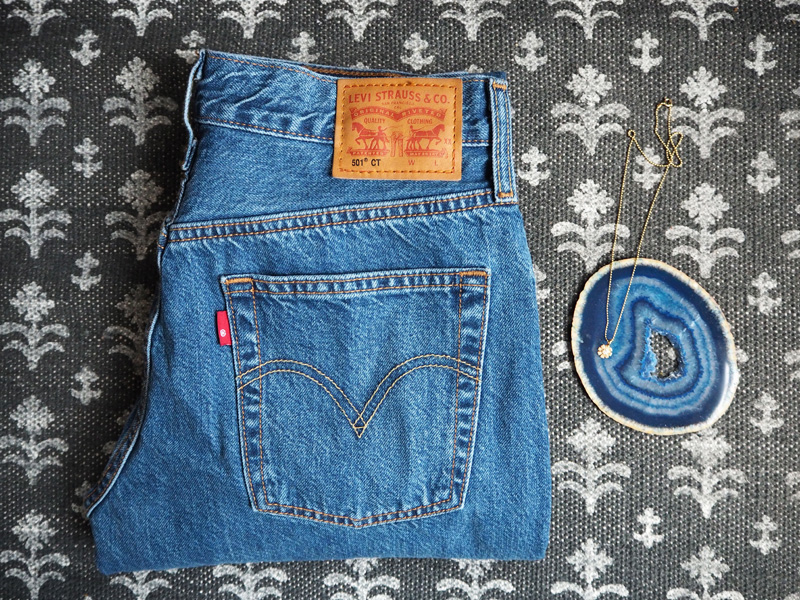 I must admit that fashion-wise January really isn't the most exciting month. The new season seems so close but hasn't arrived in stores yet, the old season seems old – and anyway it's best to just dress for the weather, meaning for snow, ice and cold wind.
I think it's for these reasons that I'm focussing on good basics this month. Like a perfect pair of jeans and a timeless jacket …
1. THE PERFECT BLUE
Thank you, Levi's, for this pair of 501 CT jeans, that's exactly the right kind of blue. It'll be perfect for spring. And I can't wait to wear one of the new light blue models in summer. … And talking of summer: the rose golden necklace in the photo was a gift from my boyfriend – it makes me think of warm, sunny days whenever I wear it.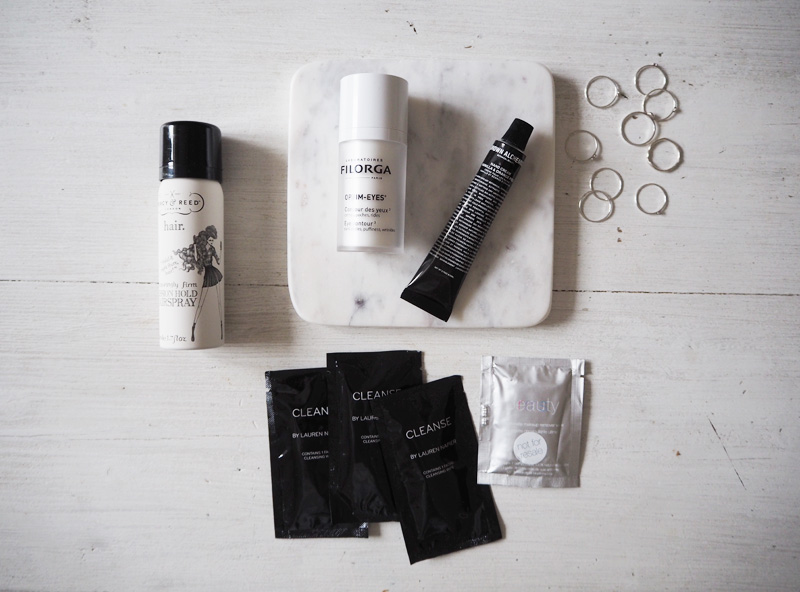 2. BEAUTY TO GO – AND A NEW FAVOURITE
My hair always flies when it's cold, so this travel sized hair spray by Percy & Reed that I got as a goodie during Berlin fashion week came just on time. It's living in my hand bag now. Something else that I got to try as a sample are these face wipes by Lauren Napier and by RMS Beauty. They're great when you're travelling and they feel really nice on the skin – especially the latter, because it contains coconut oil, so it cleans and nourishes your skin at the same time (… and that smell!). Another new travel buddy is Grown Alchemist's hand cream. I immediately fell for the sample and I think I'll have to buy the bigger size for my bathroom. Last but not least, I have discovered a new eye cream. One that really helps to calm and hydrate the dry area around my eyes during these cold days, even though the texture is quite light. I use eye cream every morning and evening and I've tried a lot of different products, so you can trust me when I say that this one is a must-try. It's "Essentials Optim-Eyes" by Filorga. (By the way, if you're from Germany and place an order on the Flaconi-website you'll now get a voucher for flowers to brighten up your home, too.)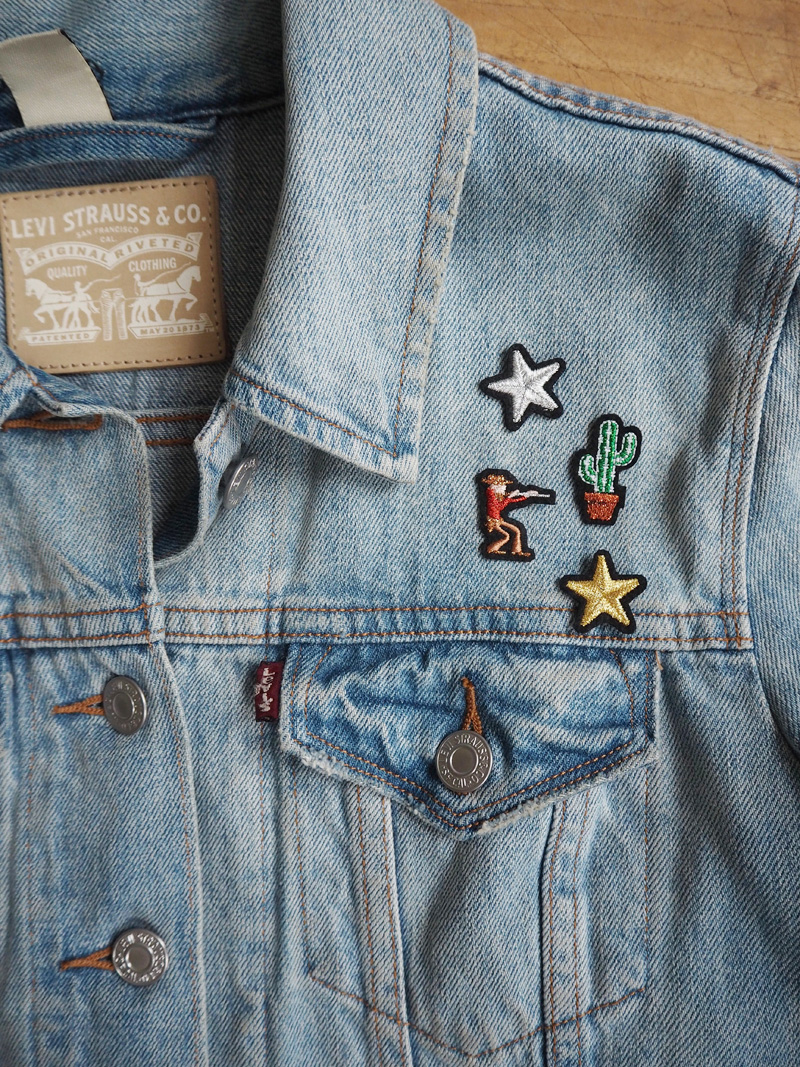 3. WELCOME BACK, PATCHES!
If you've had a look at the new collections by Gucci, MSGM, Stella McCartney or streetstyle snaps from pretty much every fashion week, you'll have noticed that patches are back. I'm not the biggest fan of massive, striking ones, but when I came across the French label Macon&Lesquoy I suddenly wanted to iron patches onto everything. I'll start with my denim jacket and I'll work on expanding my collection from there.
4. RAW CHOCOLATE
I'm such an instagram addict not just because I like looking at beautiful pictures (and finding out what everyone is up to), but also because it's such a great platform to learn about new brands, designers and products. Via instagram I found out about Raw Halo, a London based brand of organic, sugar free and for the most part vegan chocolate. They were kind enough to send me some chocolate to try and now I can confirm that it doesn't just look incredibly pretty, but also tastes amazing. Follow their instagram for instant chocolate cravings!