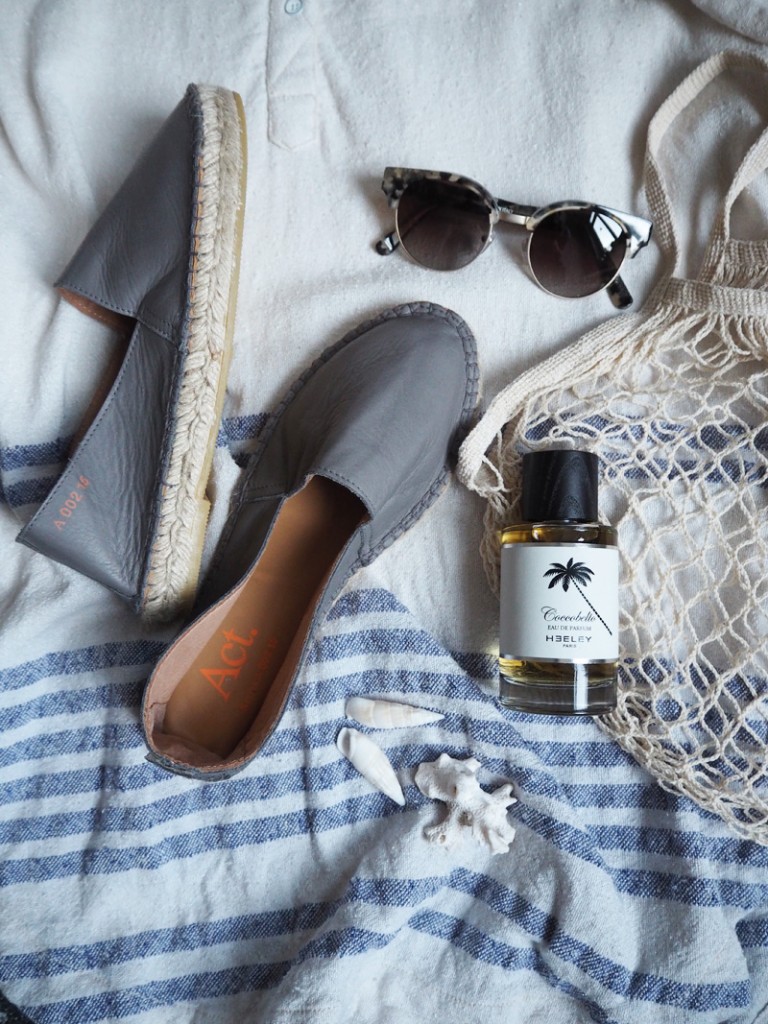 Following up my travel moodboard my favourite things in February are almost all about (mentally) escaping the cold and wet weather. I've been inevitably drawn to everything that reminds me of sunnier and warmer climes and I couldn't help but stock up on new pieces for my holiday wardrobe.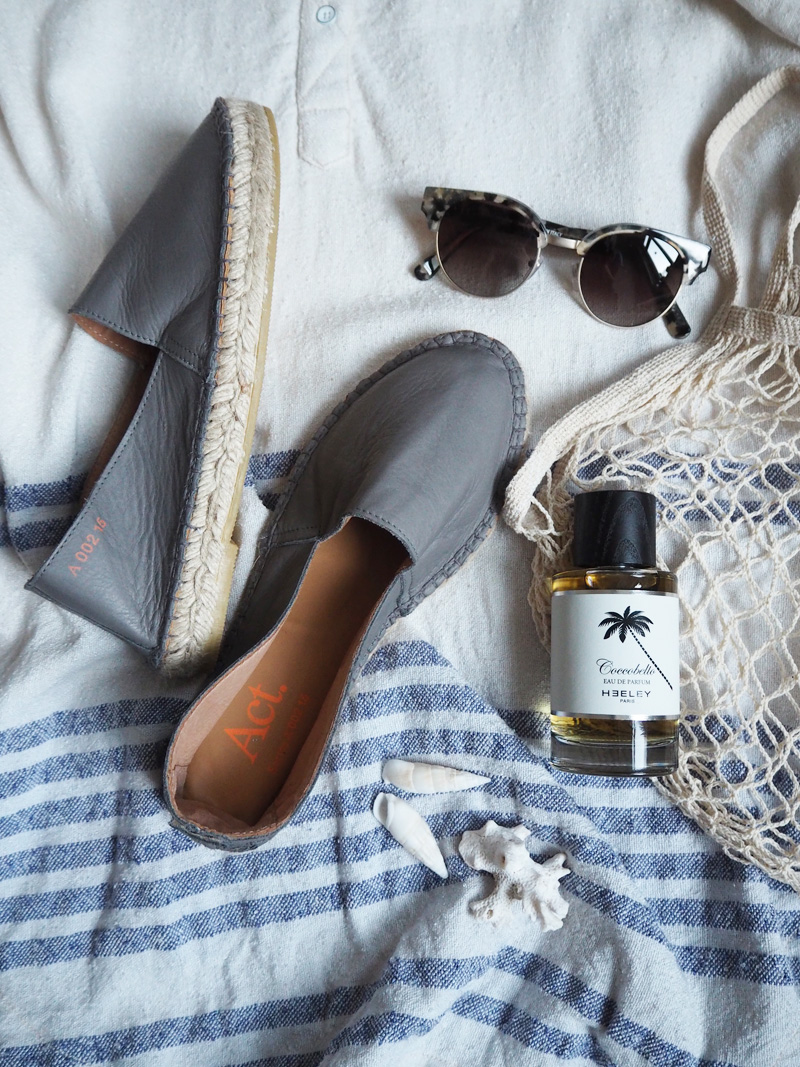 NEW TRAVEL FRIENDS
Alright, I'm all set for the next holiday. When I discovered the Berlin-based brand Act. online it was love at first sight. They make classic Mallorcan leather espadrilles with a modern twist. The leather feels super soft and I love the different colours they offer! Every shoe has a serial number in neon printed on its outside.
Talking of high-class, small labels: Maybe you've heard of Viu? Very well produced glasses with a modern design made in Switzerland – at affordable prices. I especially like their new collection of sunglasses. I went for "the artist".
My next new favourite is a product that I could literally wear every day: "Coccobello" by Heeley. I love this scent so much, when I first smelled it I was immediately carried away to a tropical beach – sound of palm leaves and taste of fresh coconuts included. It'll be my favourite perfume for spring and summer. (I found it via Liebe zum Duft.)
The linen shirt dress in the background, in contrast, will probably have to wait for our next tropical getaway, and it is from Free People.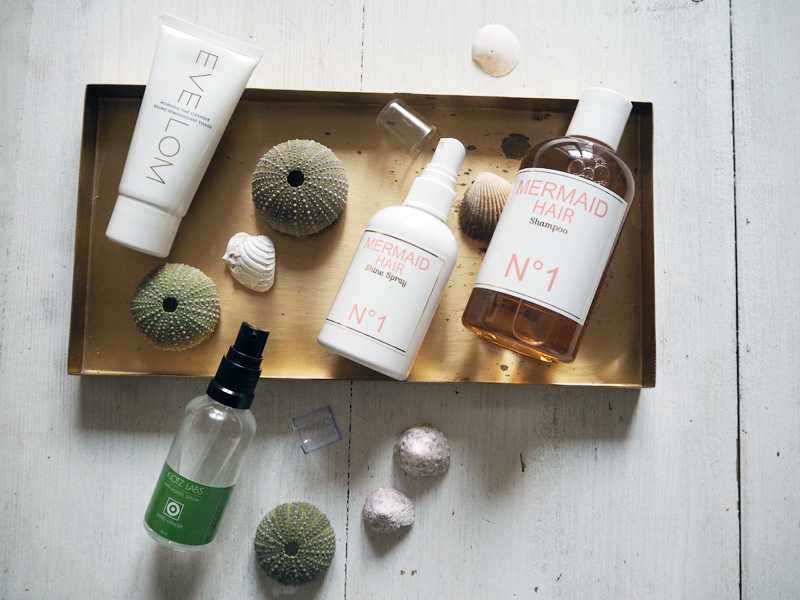 BEAUTY WONDERS
During the last couple of weeks I've been trying out some products that turned out to be real magic.
I'd heard so much about Mermaid Hair that I was dying to try it myself. I've been using the Mermaid Hair Shampoo and Mermaid Hair hair shine spray for several days now (both available via Niche Beauty) – and, I must say, I wasn't disappointed. The first thing you notice is the scent: orange blossom and coconut! Two of my favourite scents, so I was hooked right away. I keep smelling my hair whenever I've used the products because I cannot get enough of it. (They make a perfume, as well! I'm considering buying that, too.) But apart from that, the products also make my hair look really healthy and strong. The products give it texture but none of the greasy saltiness that some sea salt sprays leave on your hair.
Another beauty product I finally got to try after reading a lot about is, is the famous Eve Lom cleanser. I must admit that I usually use drugstore cleansers to remove my make up and wash my face in the evening, and this cleanser really is something different. You can actually feel it nourishing your skin while you're using it and it leaves your skin feeling super-clean.
The last product I need to share with you is the Hand Grader Serum by Klotz Labs. I know what you're thinking: Why should I use a serum for my hands? Well, the answer is easy: because it helps. The serum was designed to fight and prevent wrinkles and age spots on your hands. I may be a little young for using it, but rather start too early than too late, right? You only need a few drops, the serum is absorbed by the skin very quickly and makes your hands very soft. I'm keeping it on my night stand so I remember to use it every night.