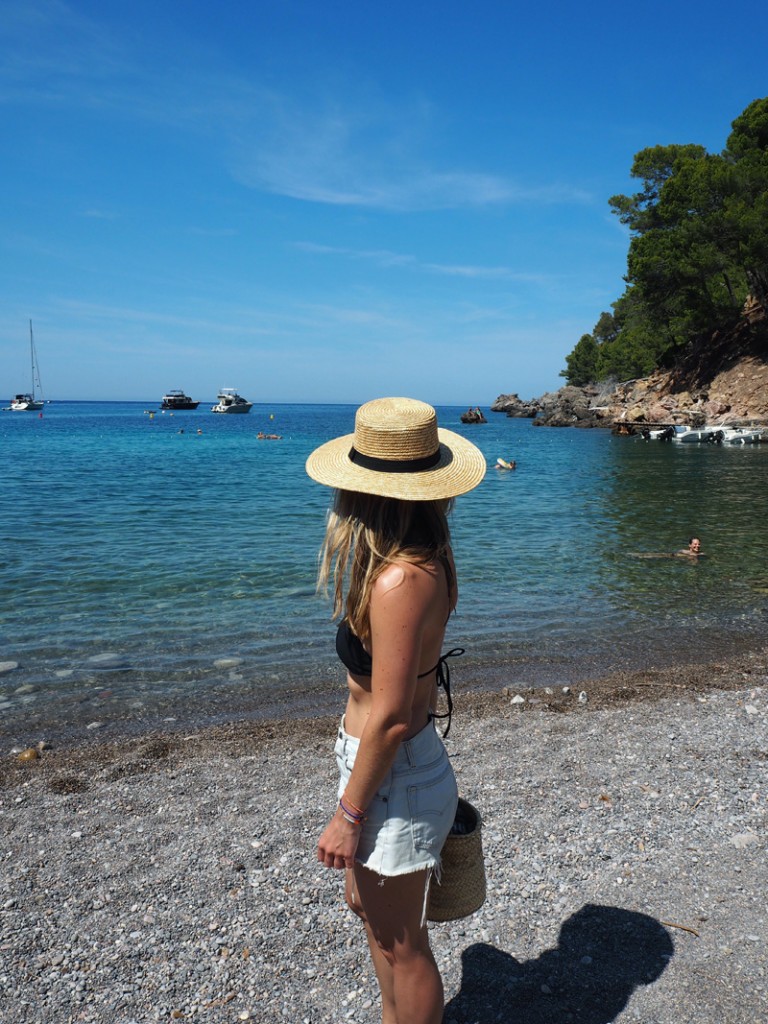 Last week I learned some important things: 1. Mallorca is stunningly beautiful! 2. Even a few days can be enough to forget everything that stressed you out at home and to relax completely. 3. Mallorca isn't busy everywhere, it really depends where you go. 4. Early September might be the best time to visit the island.
Here's the background story: My boyfriend and me went on a little trip to Deià, in north-western Mallorca last week. I had been to Mallorca as a child with my family, but frankly I couldn't remember much about it, so I was thrilled and positively suprised to discover that the island is absolutely beautfiul (so there's a reason why it's so popular, eh?) and not necessarily touristy and busy. Deià, which is located in the mountains, was comparably quiet and did not feel touristy, plus we met almost no other German tourists there.
We stayed in a beautiful small hotel called S'Hotel D'es Puig, which was lovely (I would recommend to book a suite because the standard rooms are a bit small). But before I write even more, let's what feels like a hundred photos do the talking. At the end of this post I'll share some advice on what to see and do around Deià!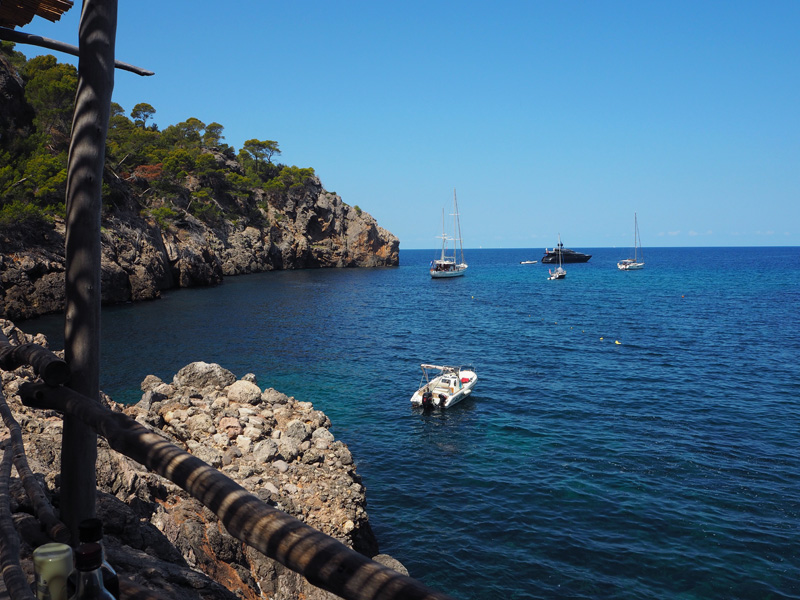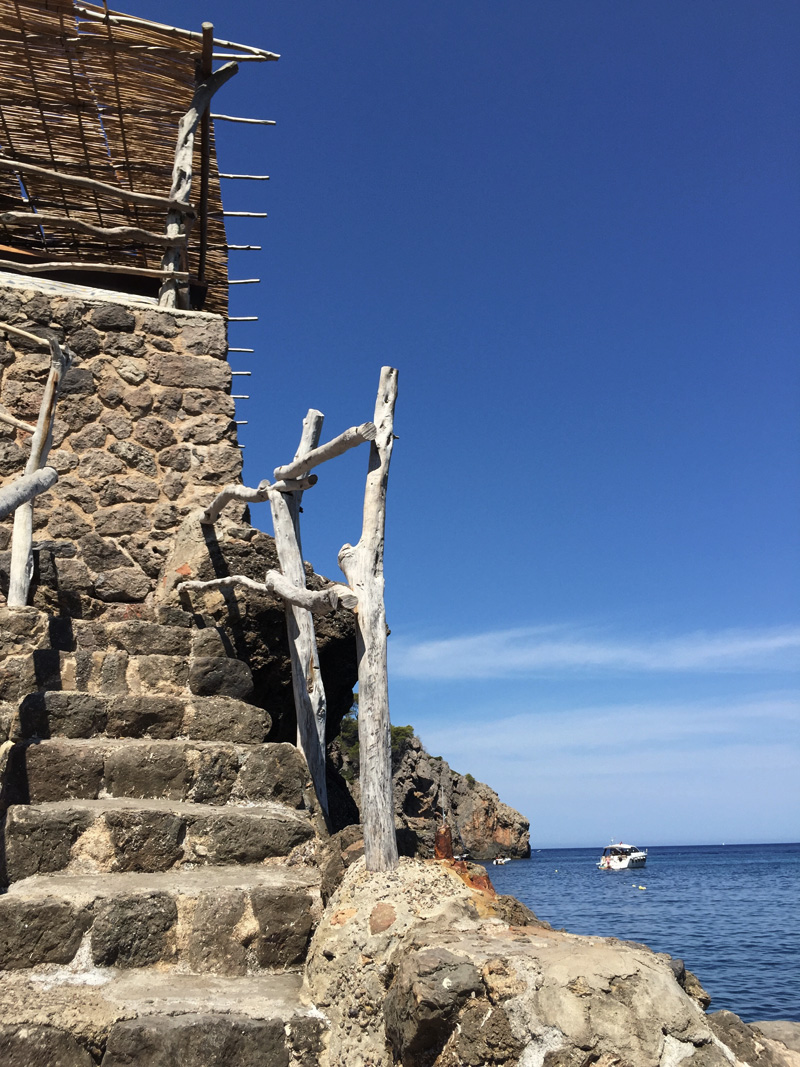 Sunglasses by Ace & Tate
Blouse by AJC (similar here)
Vintage Levi's denim skirt
Sandals by Ancient Greek Sandals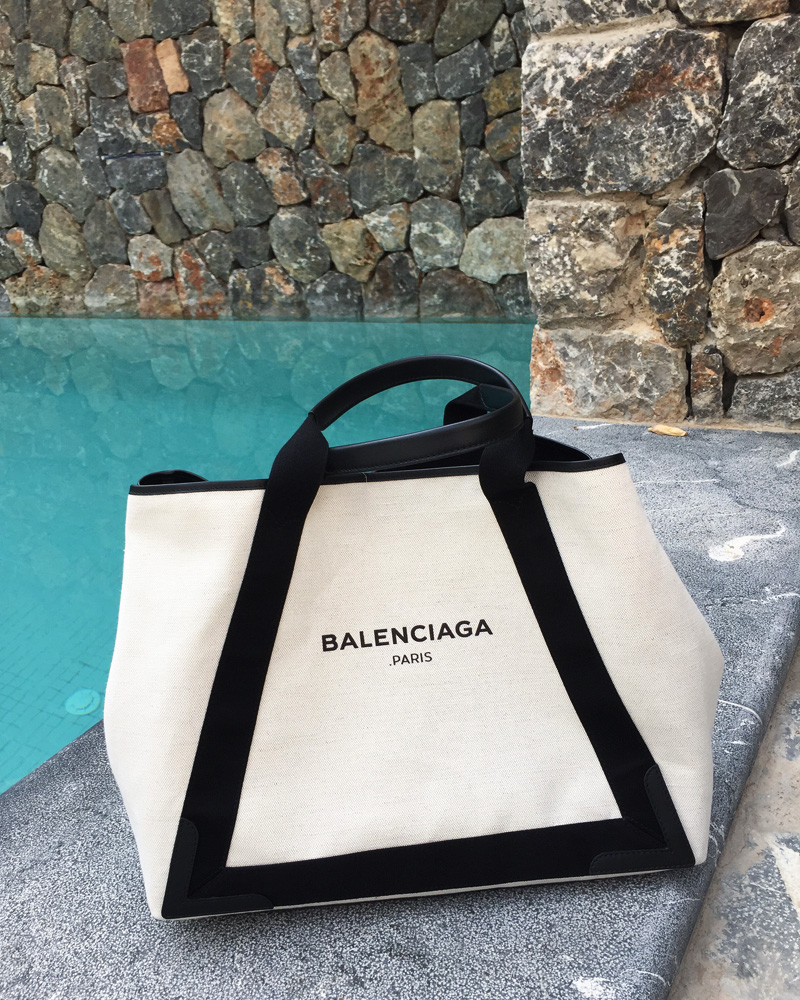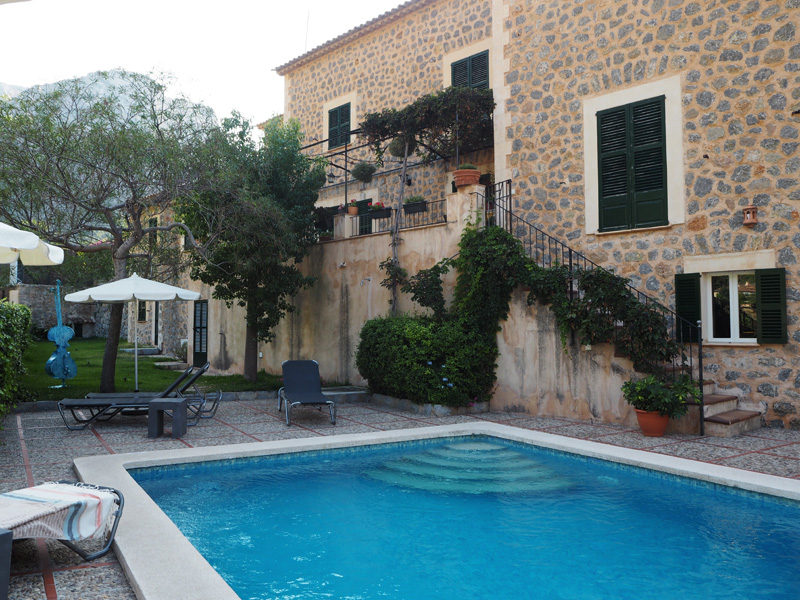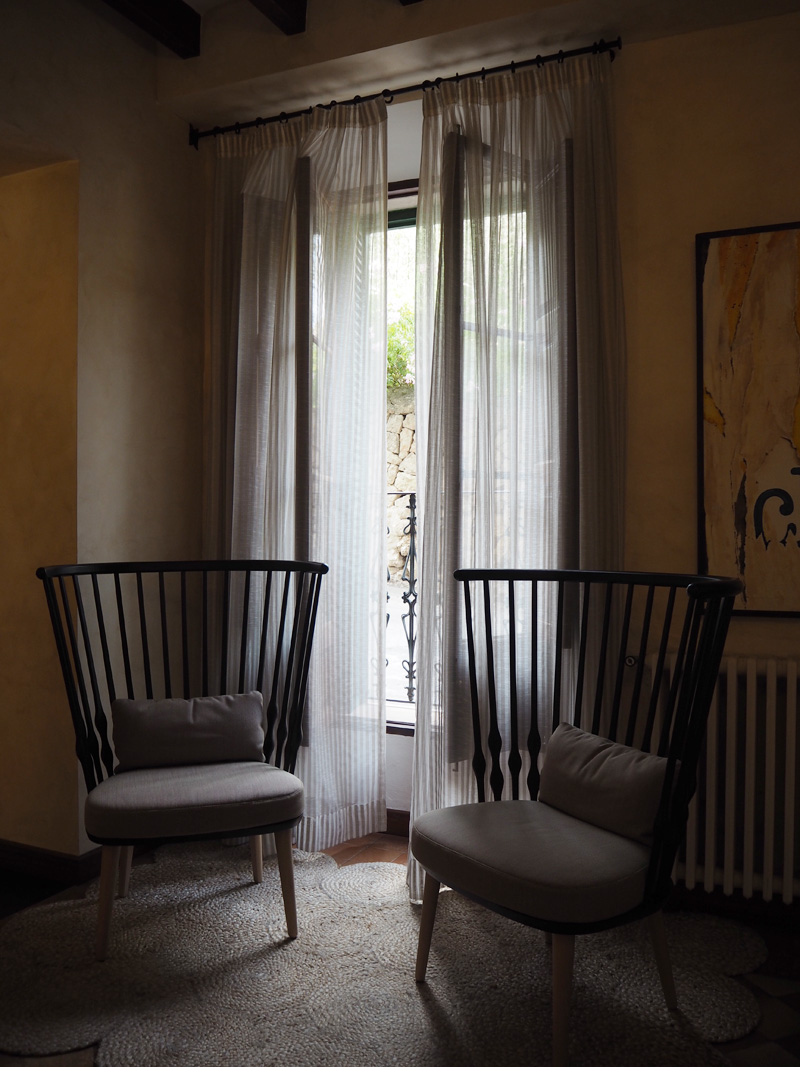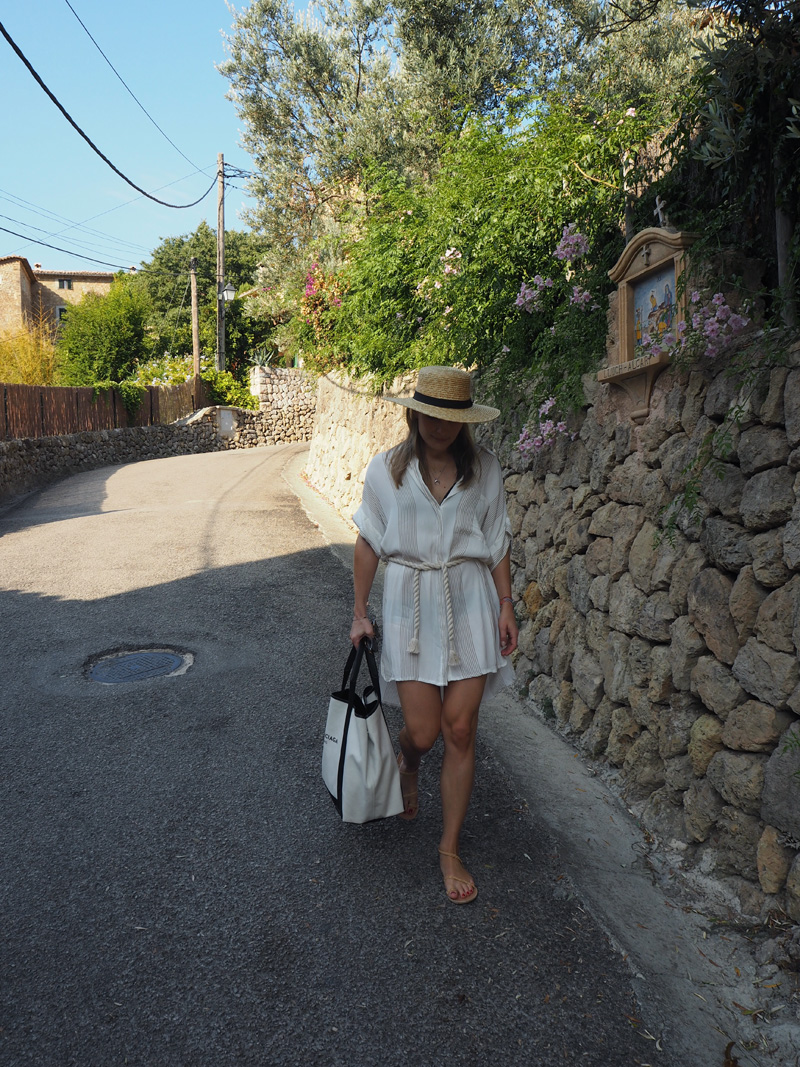 Dress by Faithfull the Brand
Hat by Topshop (similar here and here)
Sandals by Ancient Greek Sandals (similar here)
Bag by Balenciaga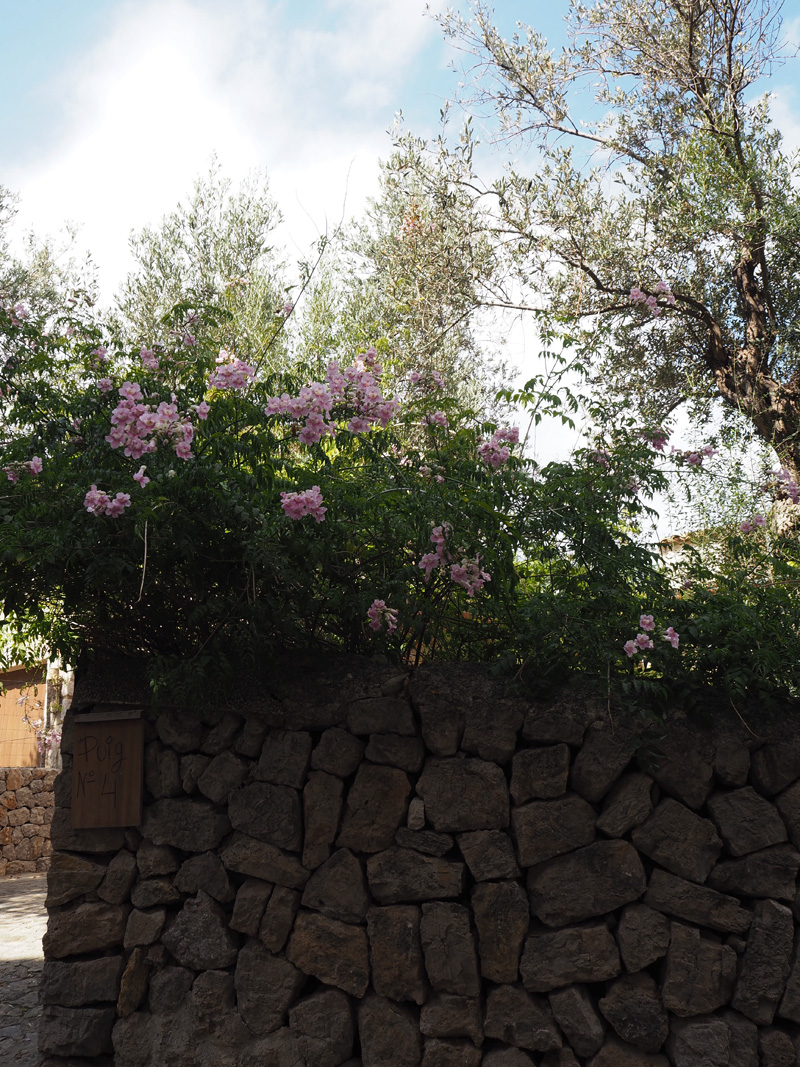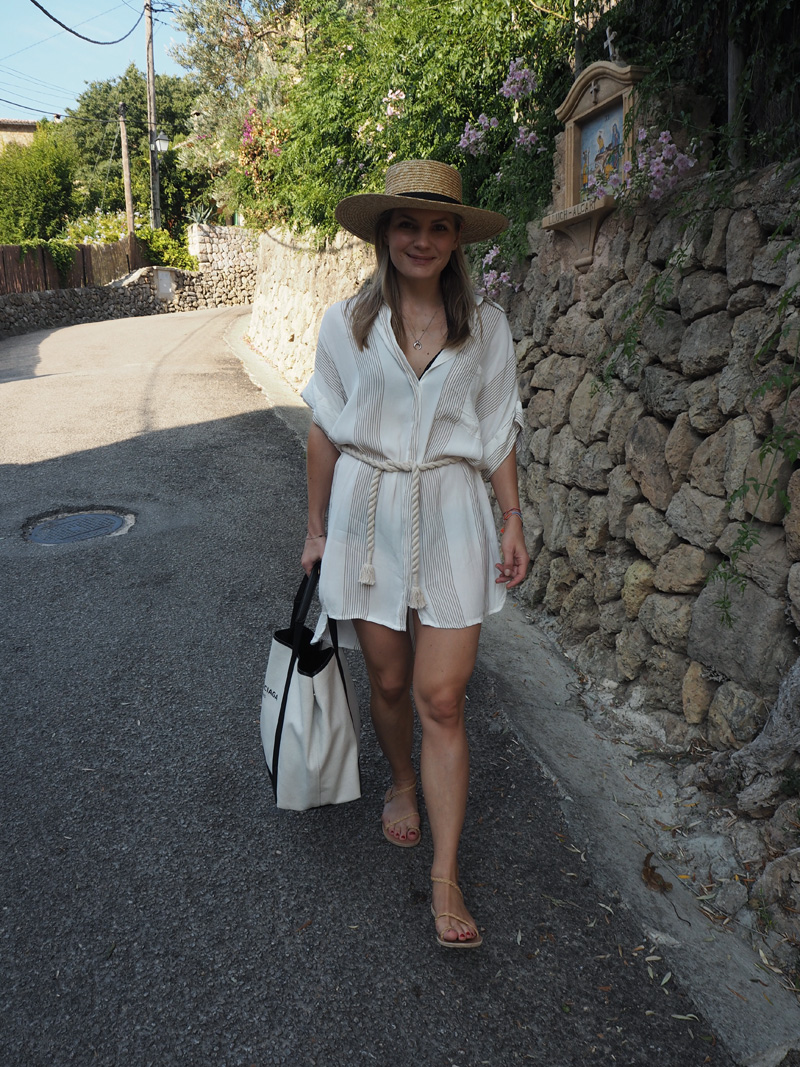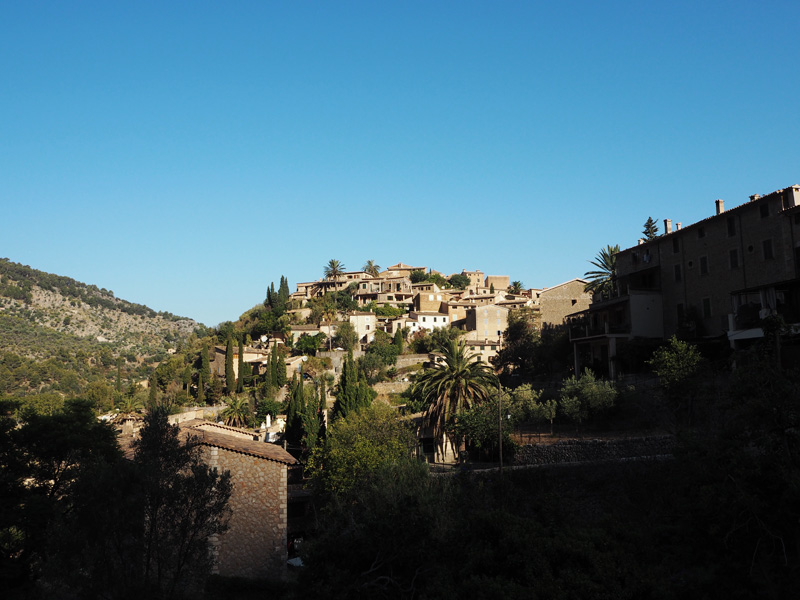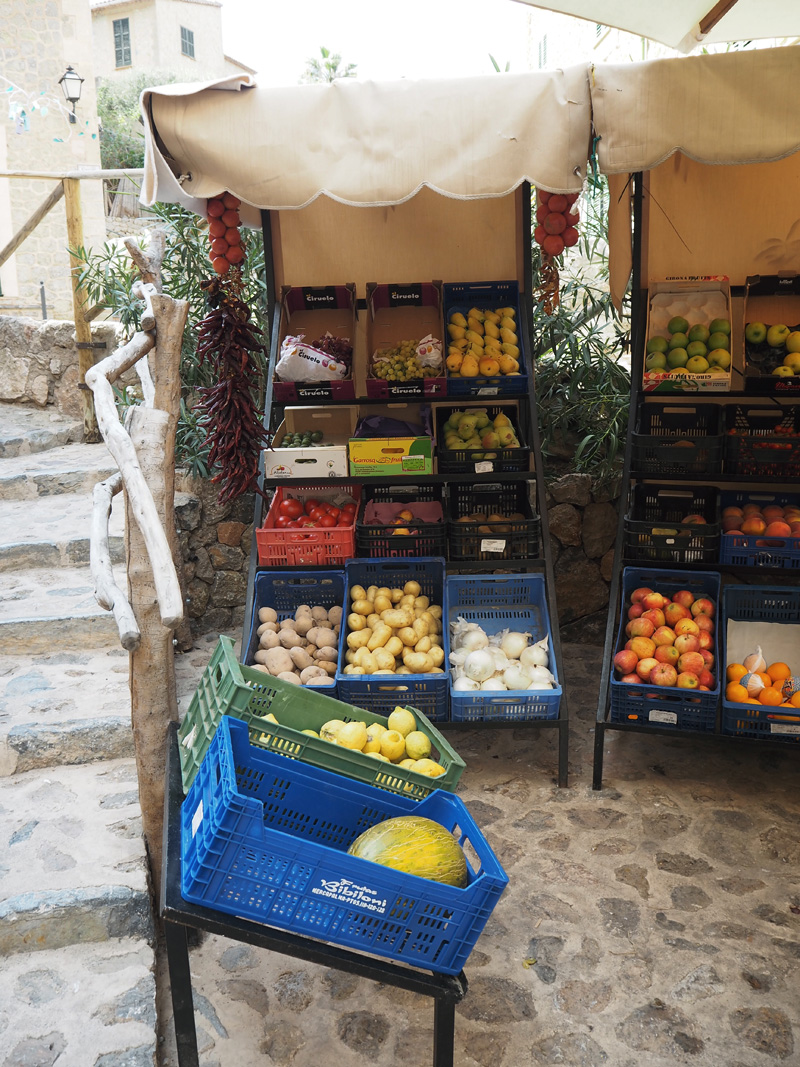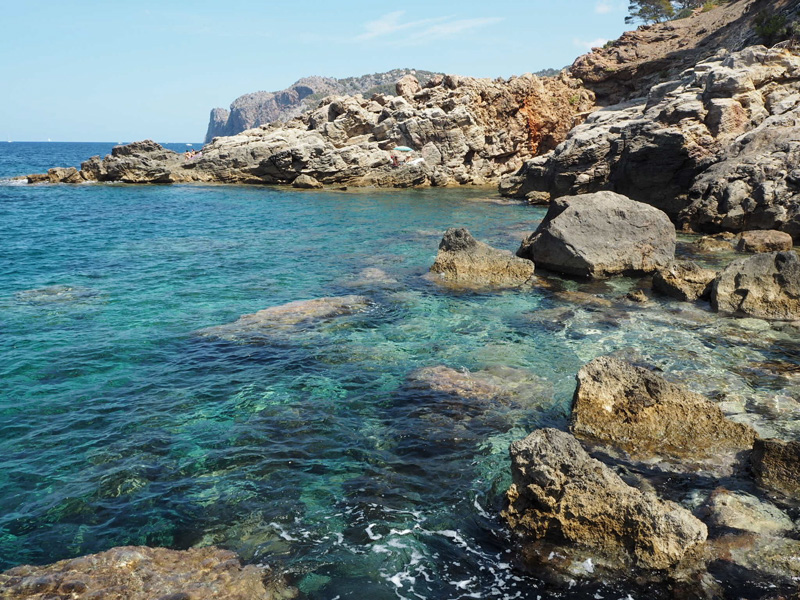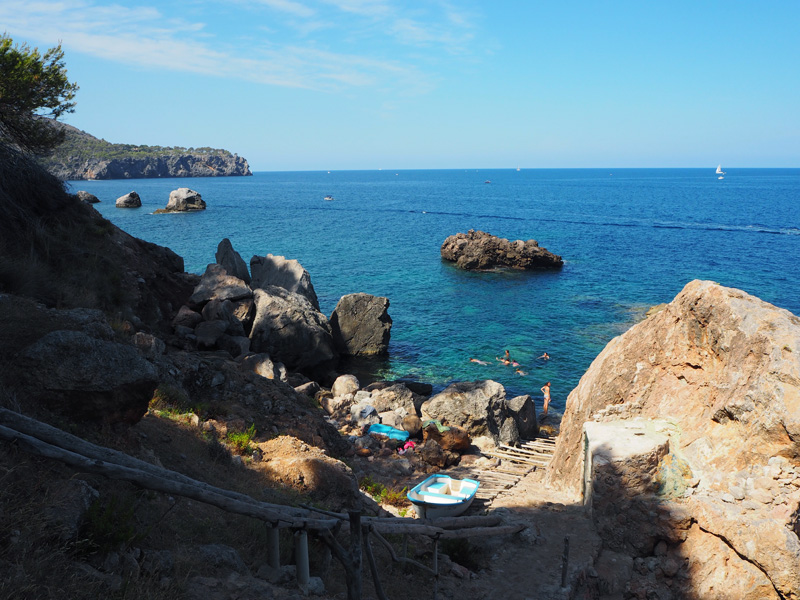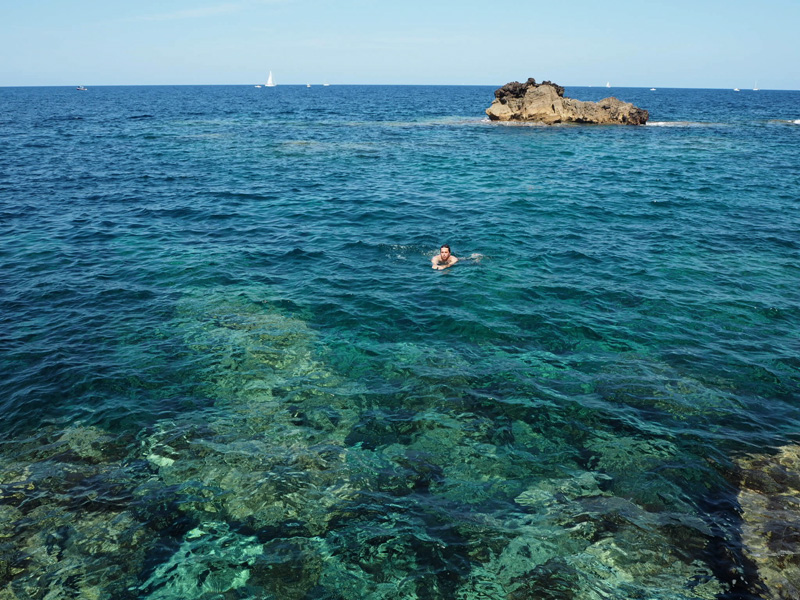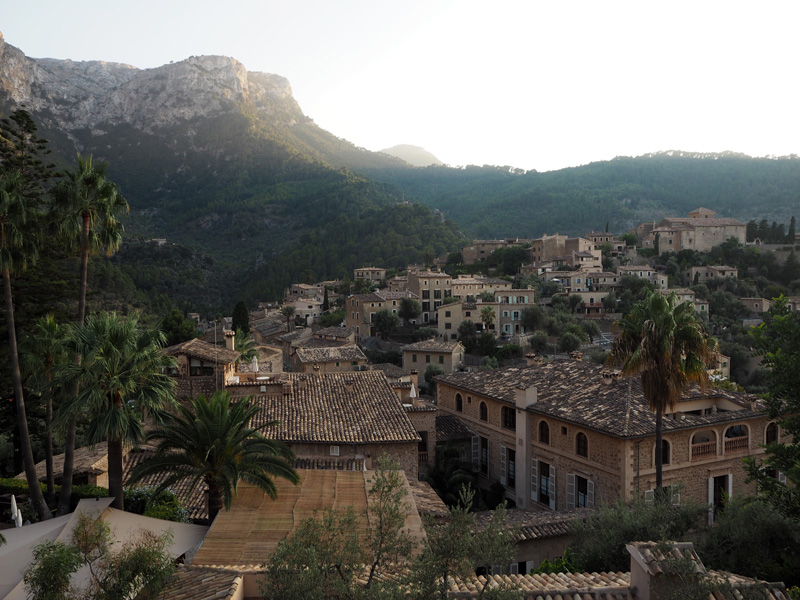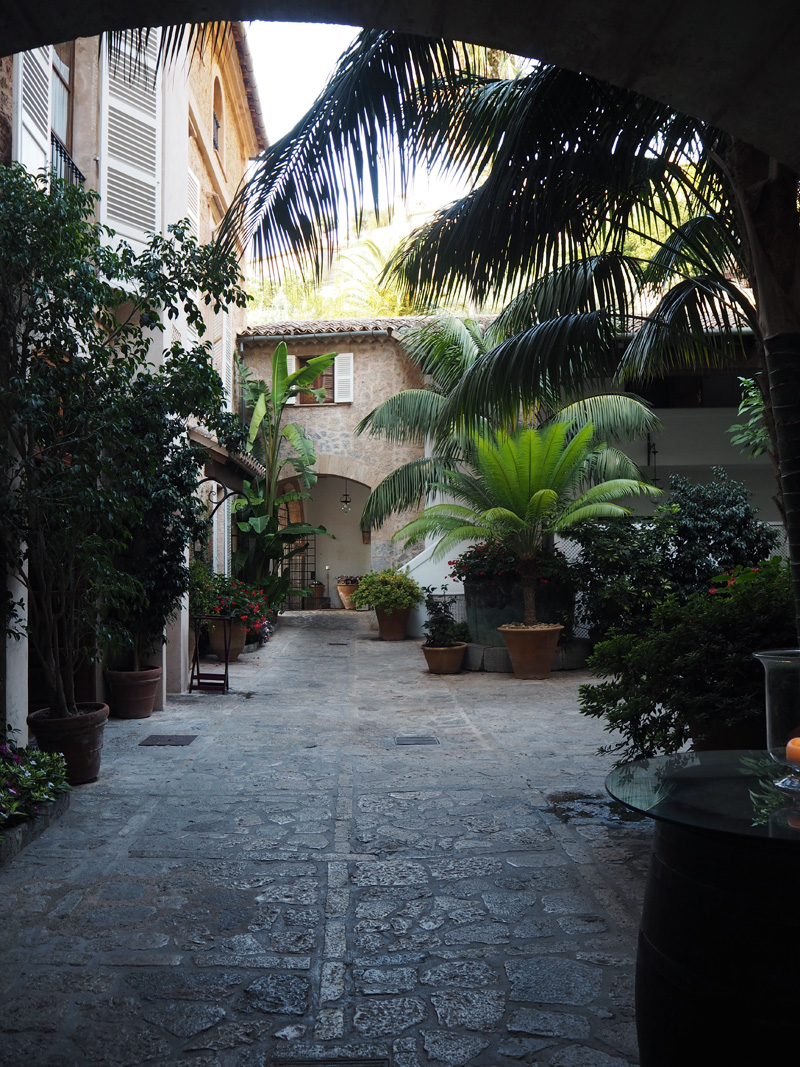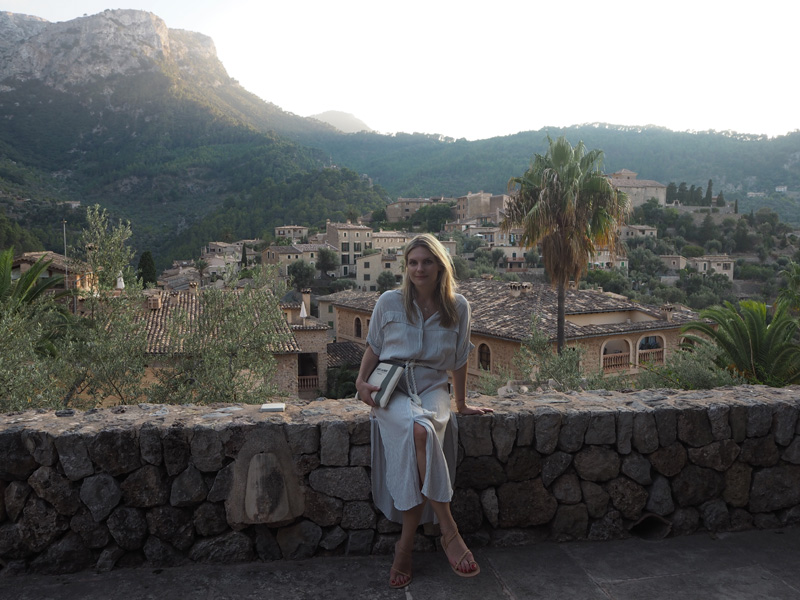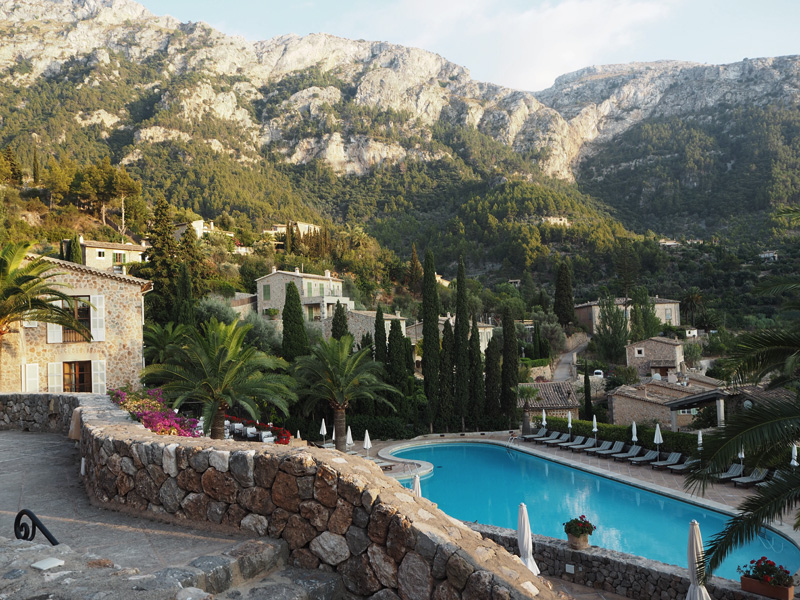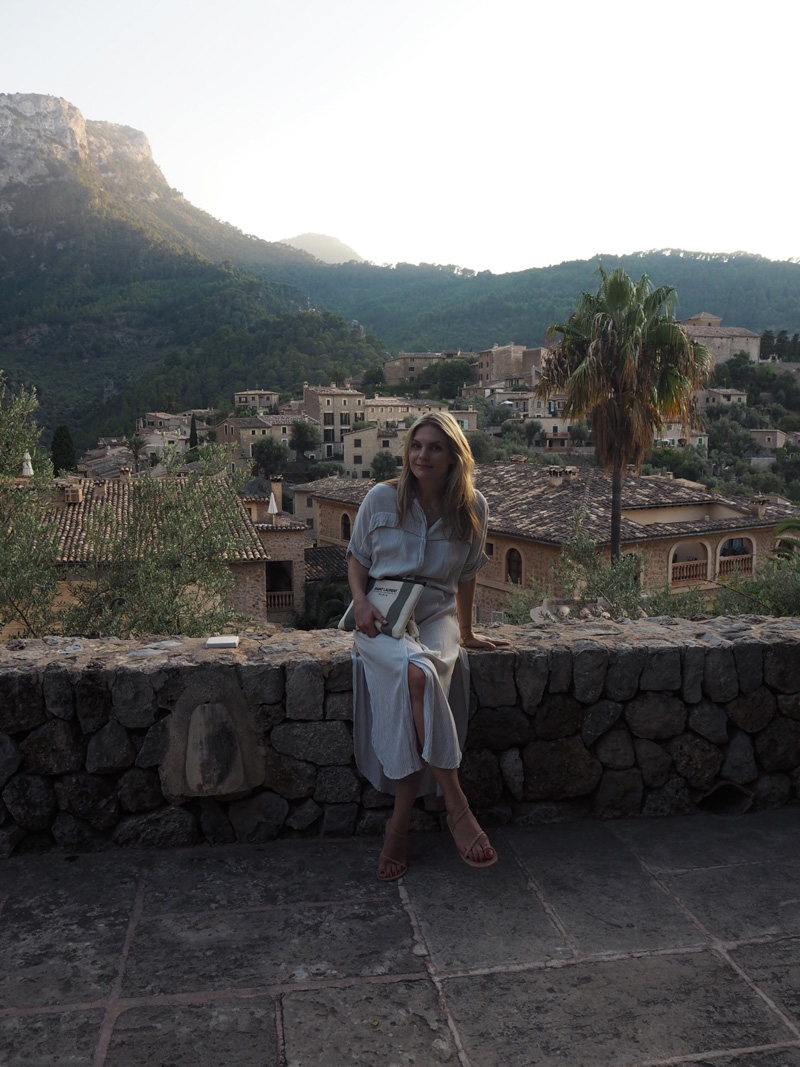 Dress by Faithfull the Brand
Clutch by Saint Laurent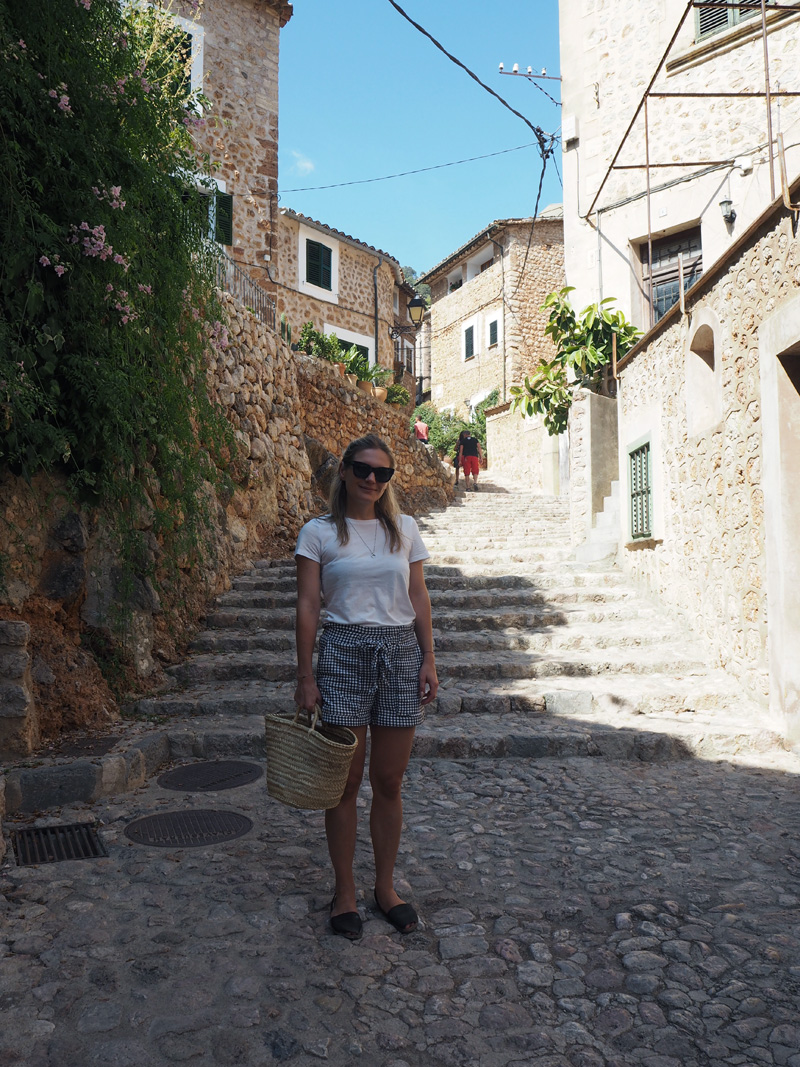 T-Shirt by H&M (similar here)
Shorts by Mango (similar here)
Shoes by Ria de Menorca
Basket from Mallorca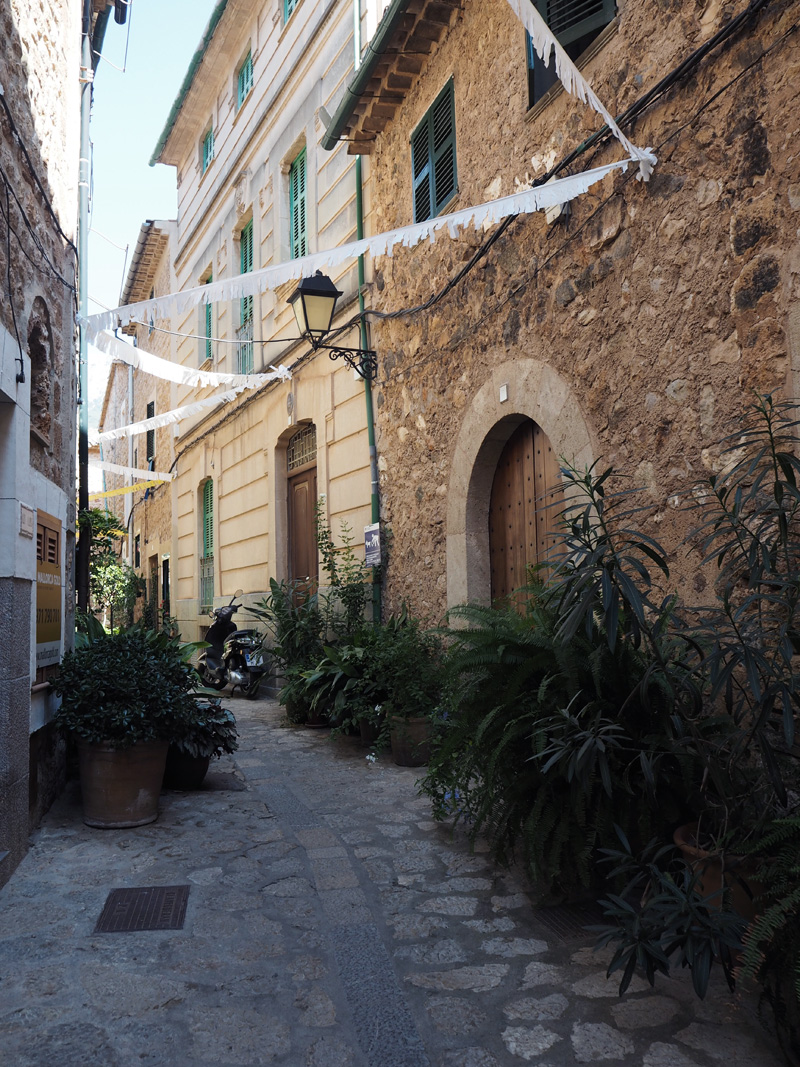 What to see and do in and around Deià:
First of all: rent a car for the duration of your stay
Swim in Cala Deià and have lunch in the best fish restaurant in town, Ca's Patró March, which overlooks the bay – the most beautiful lunch spot you can find! (reserve in advance! And either walk down into Cala Deià or bring change for the parking ticket machine if you come by car.)
Have dinner at El Olivo, the restaurant at Hotel Belmond La Residenica – very romantic!
Also explore the restaurants in Deià, there are a lot of great little places!
Walk and climb down into the hidden bay next to Cala Deià (there are pretty much no tourists there), you have to take the road with the sign "Hotel Costa d'Or" on the road from Deià to Sóller. The bay is beautiful! No sand but "comfortable" rocks you can sit or lay on.
Drive to the pretty mountain village Fornalutx and wander around the narrow streets (I dare you not to take photos every two minutes!).
On your way from Palma to Deià, stop in Valdemossa, a very beautiful town with some nice shops
Watch out for the second part of my Mallorca travel diary in which I will tell you about the amazing hotel overlooking the ocean we stayed in for our final two nights, and about another hidden beach (this time, there's sand, too – see the first photo of this post)! Stay tuned!