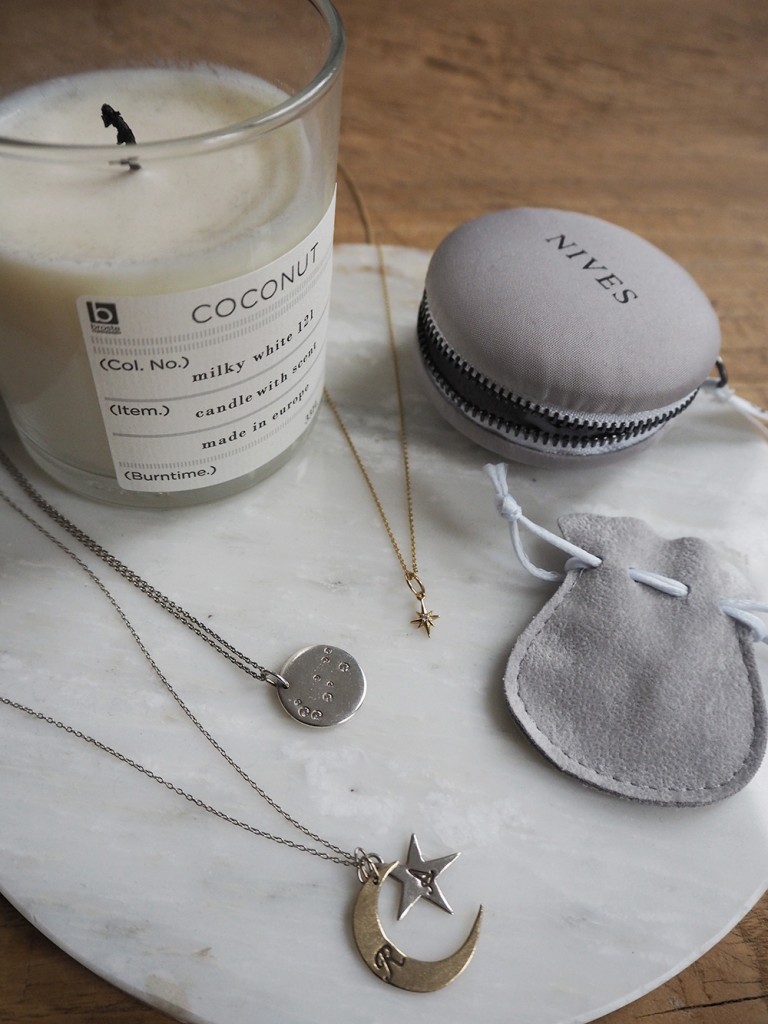 I'm back with another list of things that are currently making my days a little more joyful, relaxing or entertaining – and that's certainly necessary in January, this month that always seems a bit grey after the sparkling holiday season.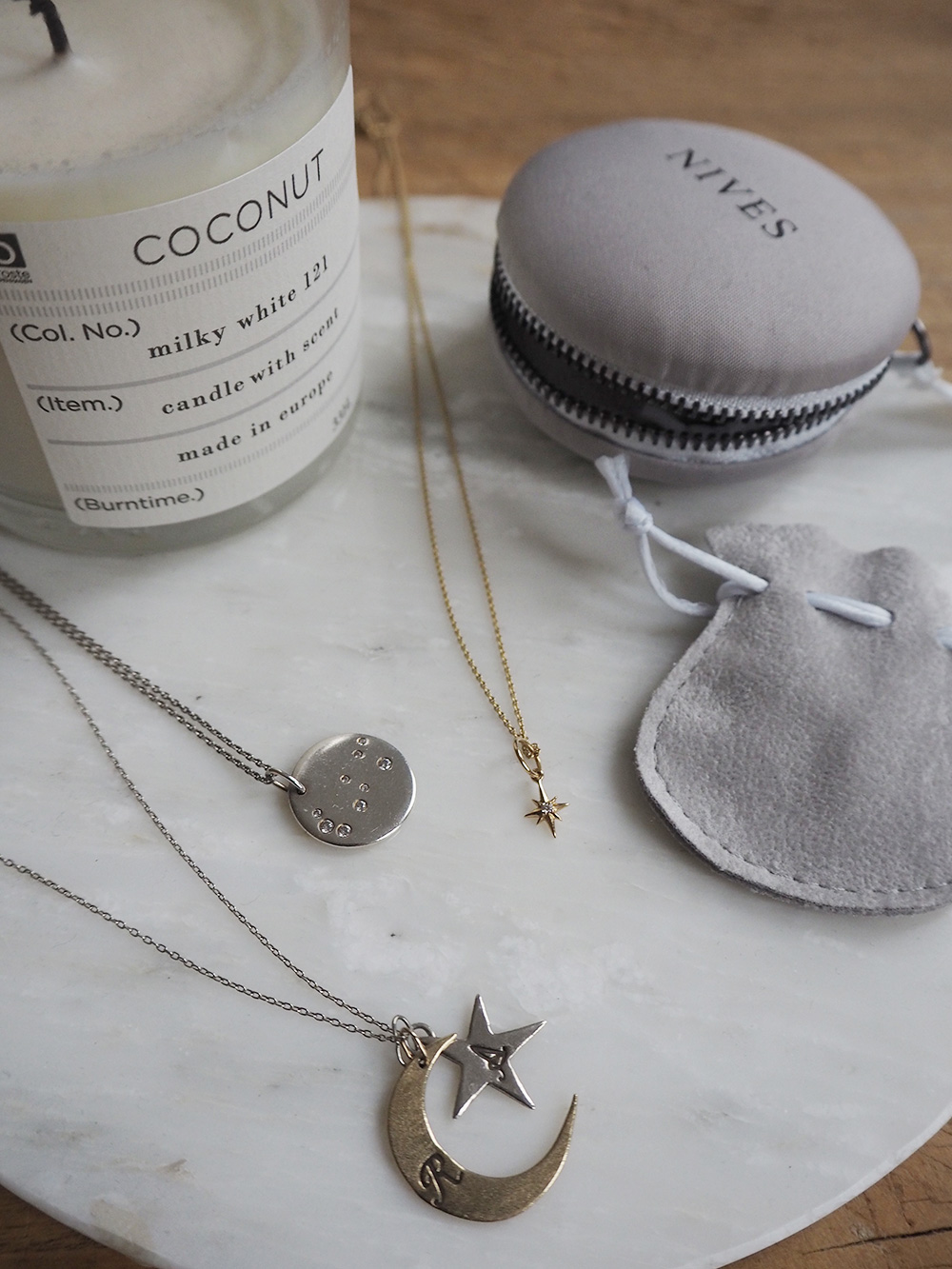 1. NORTHSTAR NECKLACE
I never go without jewellery (aka layers of necklaces, bracelets, rings and several studs in my ears) and I especially love moon-and-star-themed pieces. When I returned home after spending the holidays with my family I was thrilled to find a surprise by Nives in my post box: a delicate golden necklace with the tiny diamond north star pendant! It's so beautiful and it looks so nice with my Zodiac and Moon & Stars necklaces. If you haven't heard of Nives yet, you should definitely have a look at their website and instagram (how amazing are these anklets? Imagine wearing them while you're strolling around a Greek island!)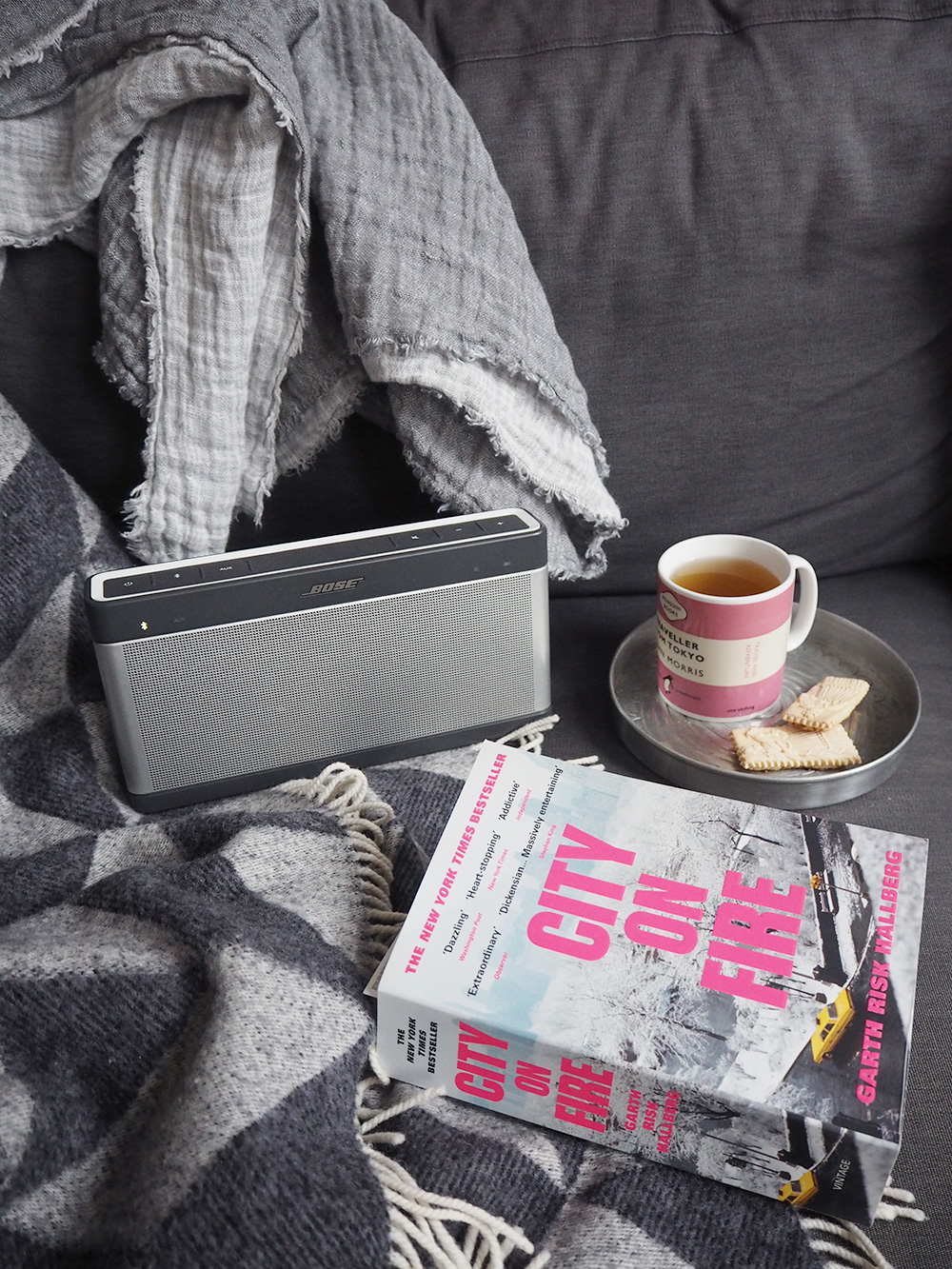 2. READ, LISTEN, REPEAT
The one good thing about the nasty weather in January? It feels even cosier to stay at home and indulge in all those books you got for Christmas! I was also given a delicious coconut tea (smells and tastes like heaven!) and we're finally proud owners of a Bose Soundlink speaker, which really does have a brilliant sound – the perfect tool to provide your favourite tunes wherever you go (it's currently on sale at OTTO!).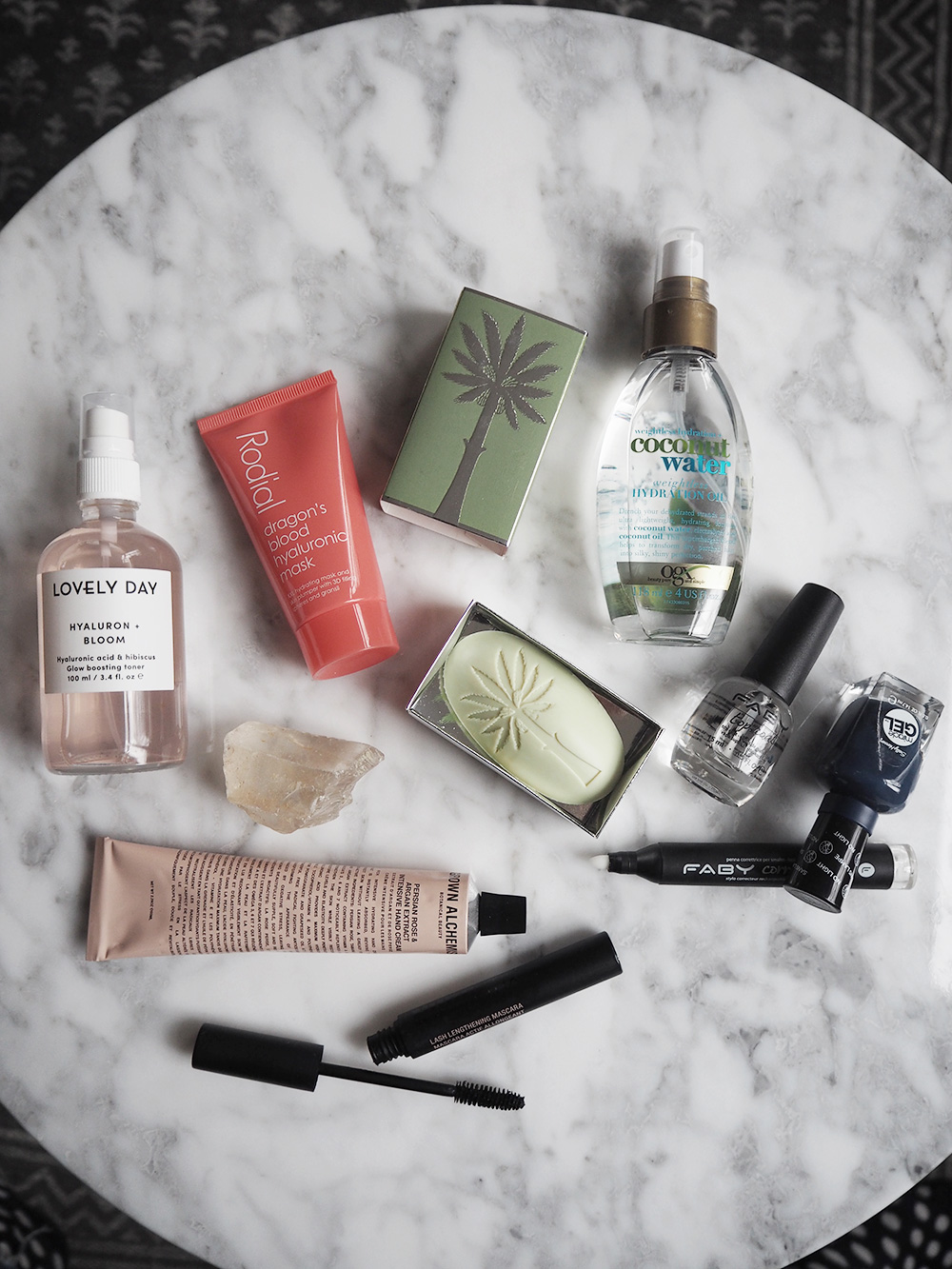 3. BEAUTY FAVES
As always I've come across some marvellous beauty products that I've tried and tested and need to share with you. I had to reorder the Hyaluron face toner by Lovely Day Botanicals (because of its sheer amazingness – it makes my skin look so much better), and I'll also be trying out their cleanser soon, so stay tuned. In addition to that I'm using Rodial's Dragon's Blood hyaluronic mask whenever I want to pamper my face – double hyaluron power! And I've found a new (should I say: another?) coconut product to nourish my hair: the Coconut Water Hydration Oil by OGX. You just spritz it onto your towel-dry hair and it leaves your lengths looking healthy and soft.
Not coconut-scented but still great: Sally Hansen's Miracle Gel nail polish. It actually lasts around a week on my nails – which is twice as long as other nail polishes do. I haven't tried out the gel top coat yet, so I don't know how long it would last with that one. Currently I'm using Faby's top coat, because it dries so incredibly quickly, it actually makes a manicure a lot easier. Same goes for Faby's nail corrector pen – very handy indeed!
Two other new favourites: Grown Alchemist's intensive hand cream and mascara by Nudestix (I try out a lot of mascaras and this one I'll recommend with a clear conscience).
The beautiful soap was a gift from my friend Julia.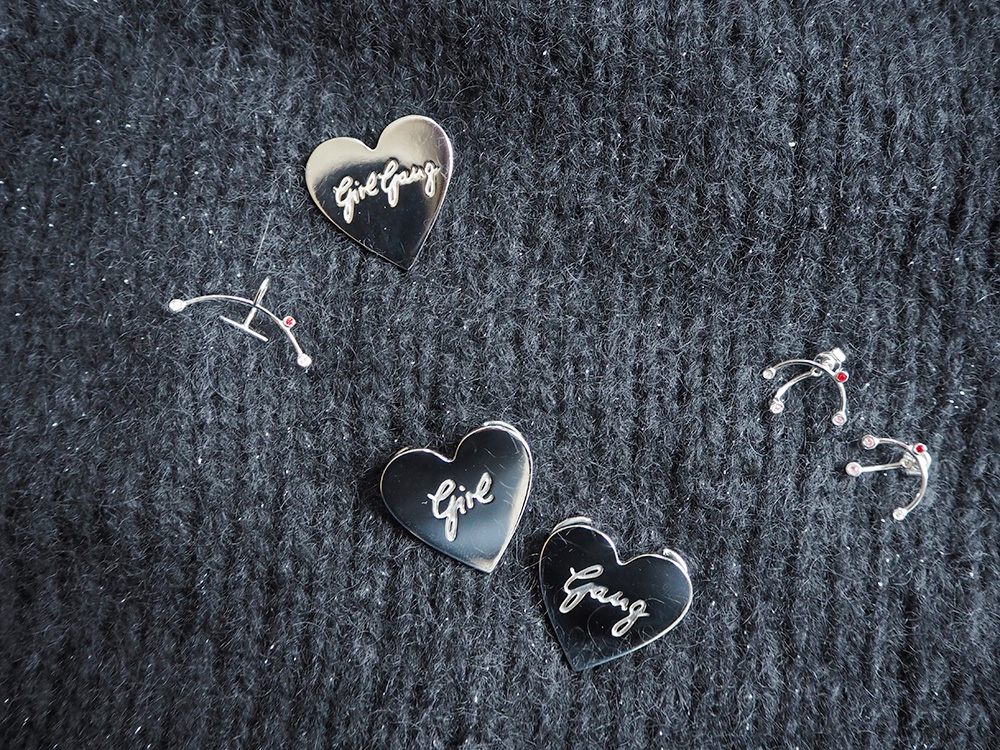 4. FEMTASTICS GIRL GANG JEWELLERY
My wonderful femtastics colleagues Katha, Lisa and me made a jewellery collection for Stilnest! We've tried to create some reinterpreted girl gang signs for you: a heart-shaped brooch, sneakers jewellery, Swarovski crystal-adorned ear jackets and an ear cuff. All pieces are made in Germany and come in silver, yellow gold or rose gold. We hope you love them! If you do, you can shop them here.
In the background: my new favourite glittering pullover, handmade by my mother.