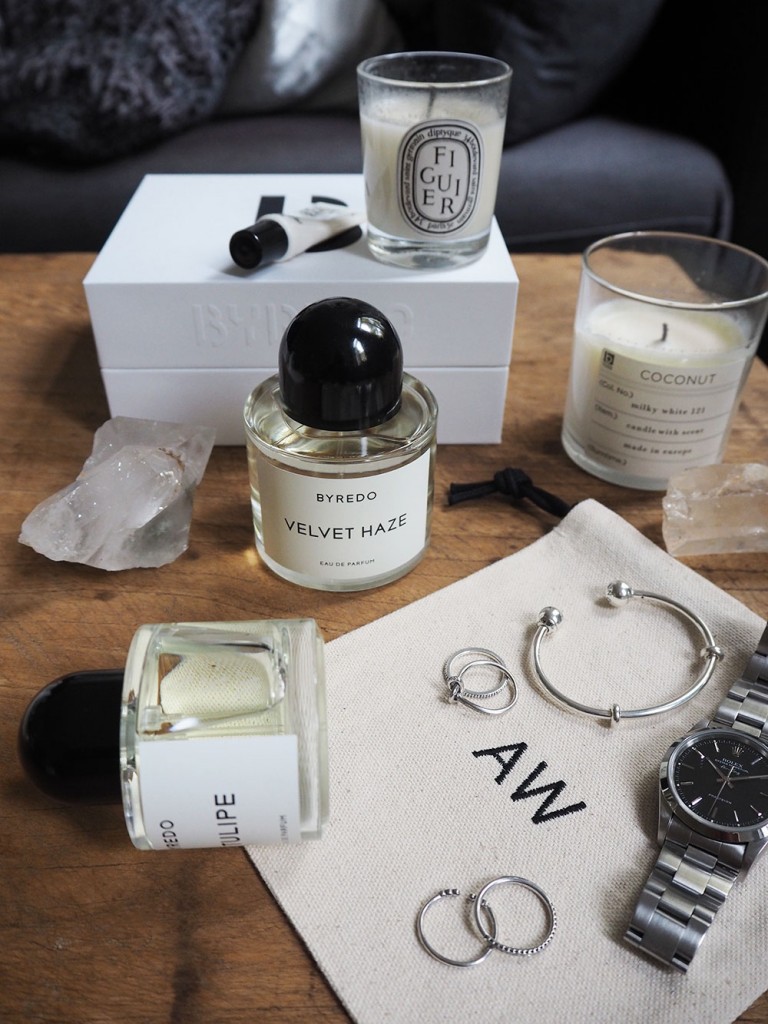 When one of your favourite perfume brands comes to your city, of course you have to welcome it. Byredo is now available in the Alsterhaus beauty department in Hamburg – and I was more than happy to smell my way through all the perfumes, scented candles, hand creams and Co.!
There was an engraving service for the opening event and I used the opportunity to stock up on one of my favourite scents, "La Tulipe", and to have the bottle engraved with my initials (I also received a little cotton bag with my initials stitched on as a present – don't you love personalised products?). "La Tulipe" is, as the name suggests, quite flowery with notes of tulip and freesia, but also rhubarb and woods. I am literally addicted to it!
When I came home, there was a surprise waiting: Byredo kindly sent me their new scent "Velvet Haze". I had almost bought it two hours before, which shows that I can honestly recommend it. The notes are coconut water, patchouli, cocoa and musk. Very special and just very nice!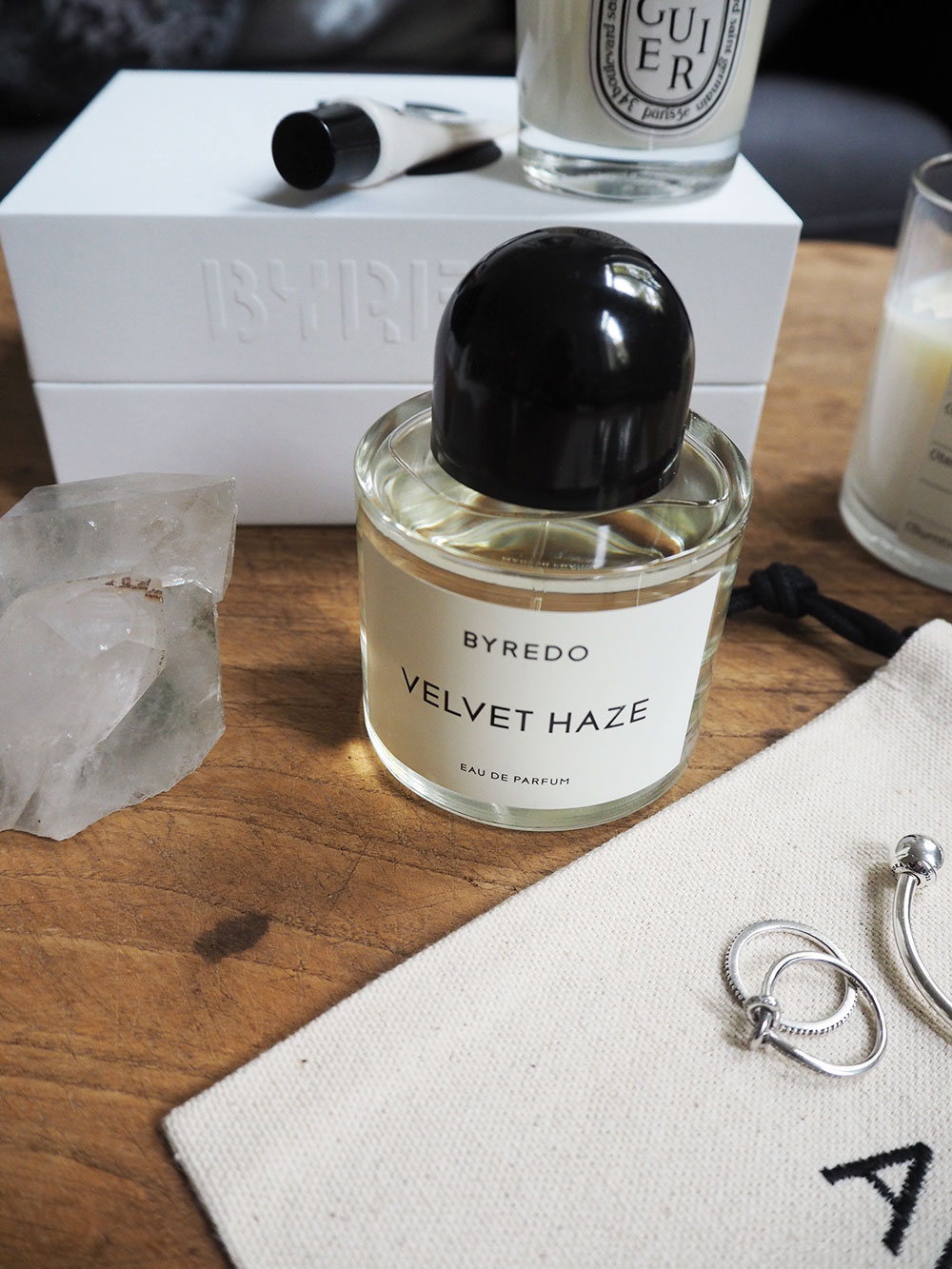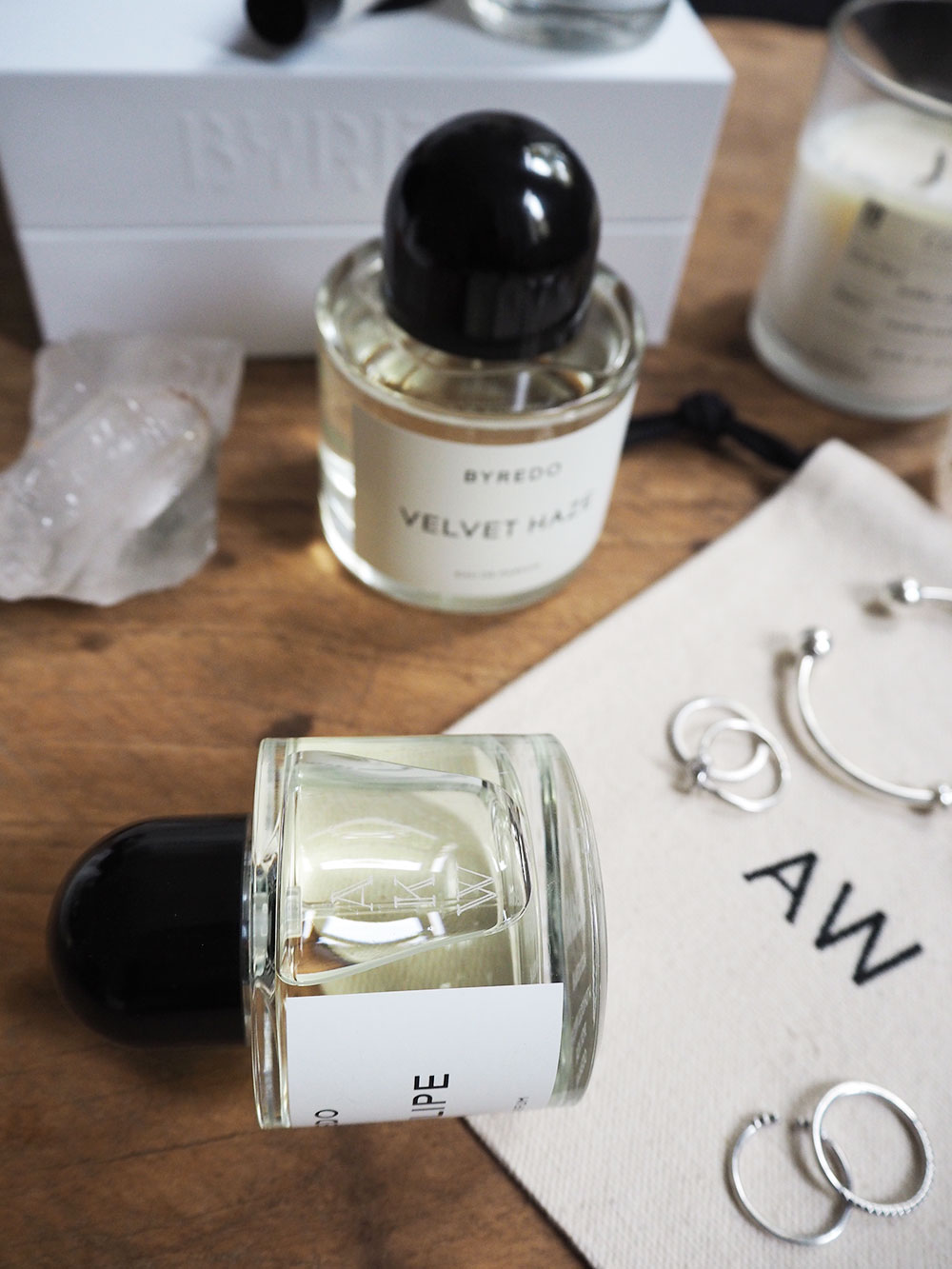 Talking about beauty favourites … I have recently discovered the best foundation I have ever tried (and I have tried quite a lot!). And I know it is a little useless to tell you about it know – because the foundation will actually not be available before February 2018 – but I am just so excited about it. It's by NARS, it's called "Natural radiant longwear foundation" and it will be available in 33 (!) different shades. I love it because it is very easy to apply, gives great coverage and it feels more like a moisturiser than make-up when you apply it. Give it a try when it's out!
Another foundation I really like is by the organic brand HIRO. It's a mineral foundation with SPF 30. I like to use this one when I feel like a very quick and easy 2 minute make-up. You just apply it with a kabuki brush and you're ready to go. For touch-ups I like to use the translucent powder with SPF 20 by the organic brand ILIA. It's a great product for travelling or to keep in your handbag.
Two more new favourites: NARS' blush – I use "Deep Throat" and "Orgasm" – and Nude by Nature's new "Flawless Concealer" (I use "Shell Beige") – another great handbag-product.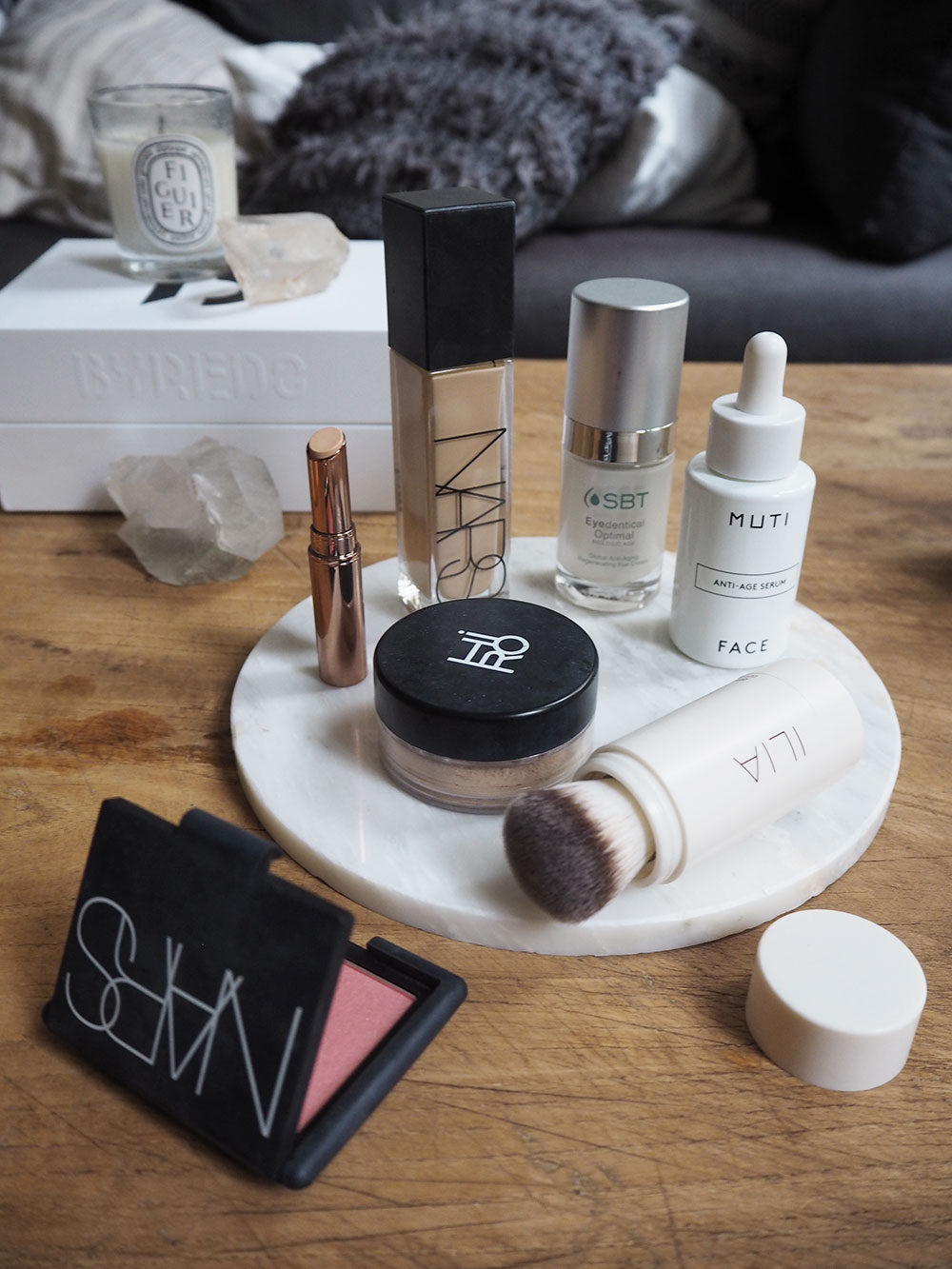 I also need to recommend two skincare products that I've recently discovered. First, Muti's "Anti-Age Serum" with hyaluronic acid and provitamin B5. I apply it in the morning and evening, followed by my moisturiser. Second, for my eyes I currently use SBT's "Anti-Aging Eye Cream", which is quite rich but also a good foundation for eye make-up.
I'll be trying a lot of other new beauty products in the coming weeks, among them by Dr. Barbara Sturm, By Nacht and May Lindstrom. Stay tuned!