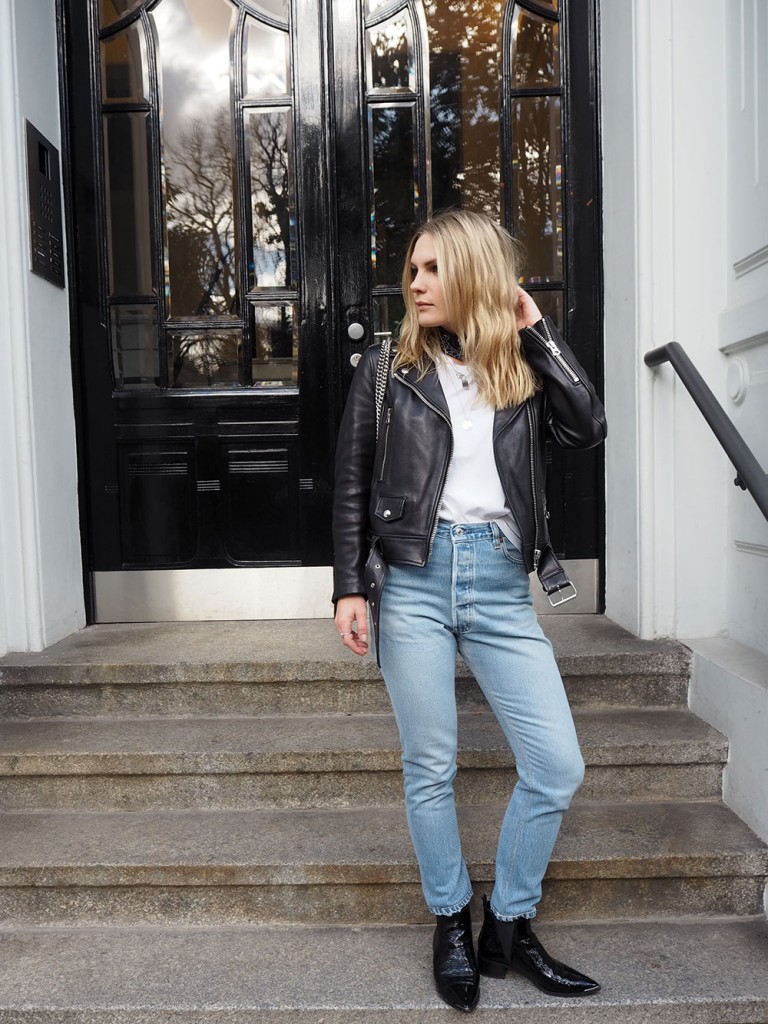 Even though I keenly follow fashion trends, I'm really always on the hunt for the perfect basics – the perfect pair of jeans, the perfect T-shirt, the perfect leather jacket, the perfect masculine blazer, … Pieces that will stay with me for years to come and never get out of fashion.
Since I can happily say that I have been successful in hunting down several of these pieces which, to me, are a 100% right, I thought I'd dedicate a post to them.
My newest addition: the perfect pair of vintage blue jeans. Yes, I finally found a pair of Re/Done jeans which is just what I was dreaming of! I went for the "High Rise Ankle Crop" and I absolutely love the fit and colour! By the way, I am planning a blog post about my favourite vintage-style jeans – talking brands and exact models – stay tuned.
My Acne Studios leather jacket I have had for a few seasons and will hopefully be able to wear and keep for several decades to come. It's the "Mock" jacket, in case you were wondering.
Another Acne Studios classic: the Jensen Boots. I recently managed to find a pair in black patent leather in my size and I love how the shiny leather dresses up any outfit. (I also own them in the grain leather and they've become my staple boots over the last winter).
In terms of accessories, you'll know that I never leave the house without jewellery – I usually wear at least two necklaces, six to seven bracelets, several rings, my ear studs and rings, and so on. I'll also always love a bandana scarf (this one's silk), and a black bag. I feel that jewellery and accessories really make a look unique and show your personal style – even if it's something as simple as in my case.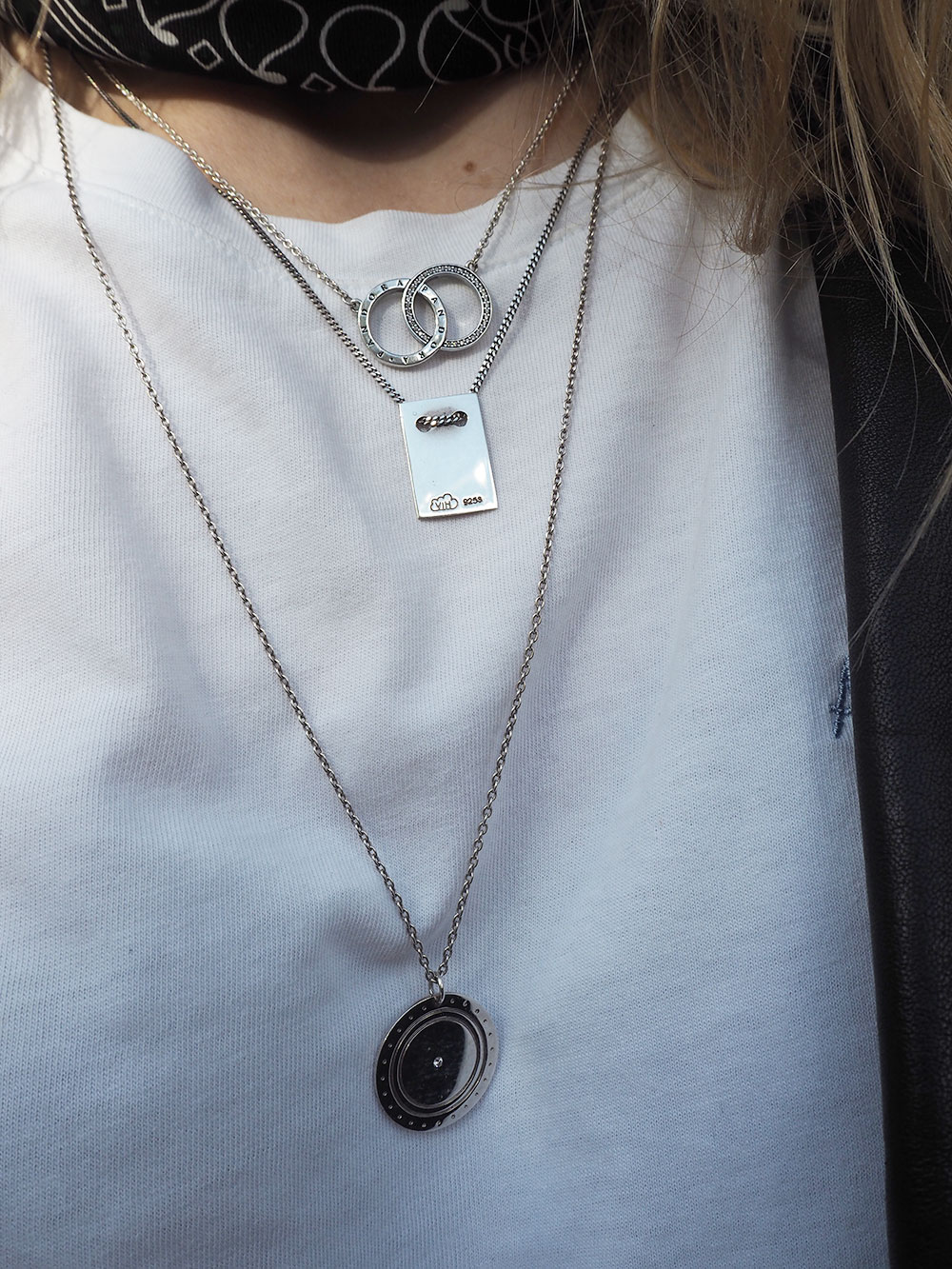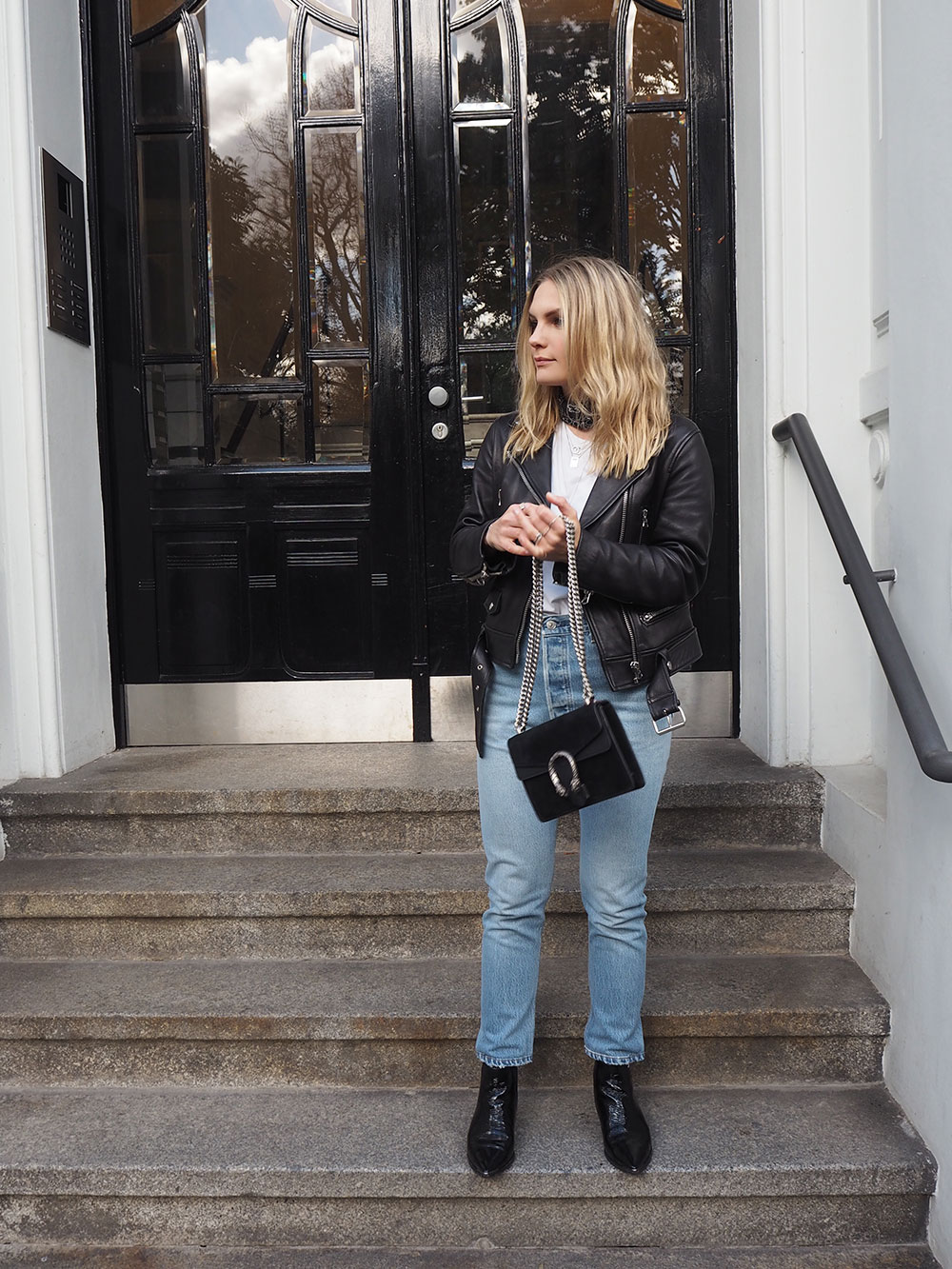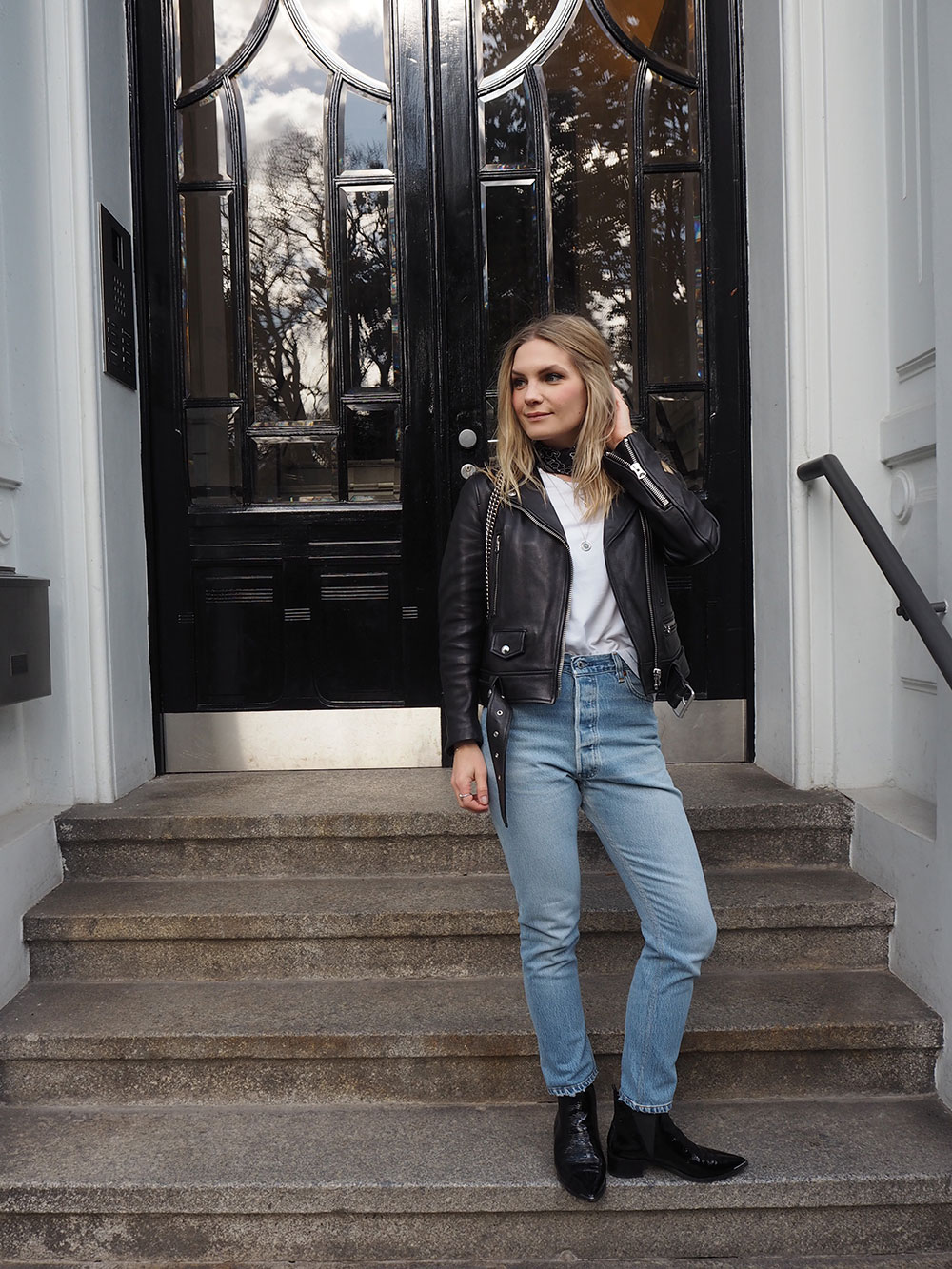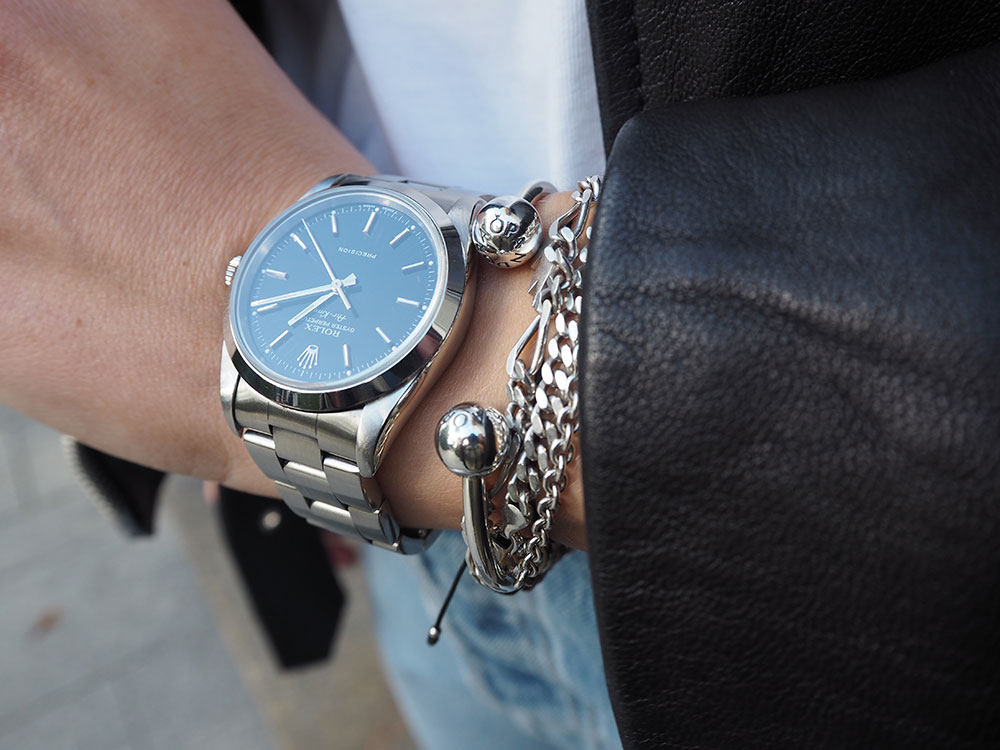 "Mock" leather jacket by Acne Studios
T-Shirt by Initielle
Jeans by Re/Done
"Jensen" boots by Acne Studios
"Mini Dionysus" bag by Gucci
Circle necklace by Pandora
Tag necklace by Vibe Harsloef
Logo diamond necklace by Trine Tuxen