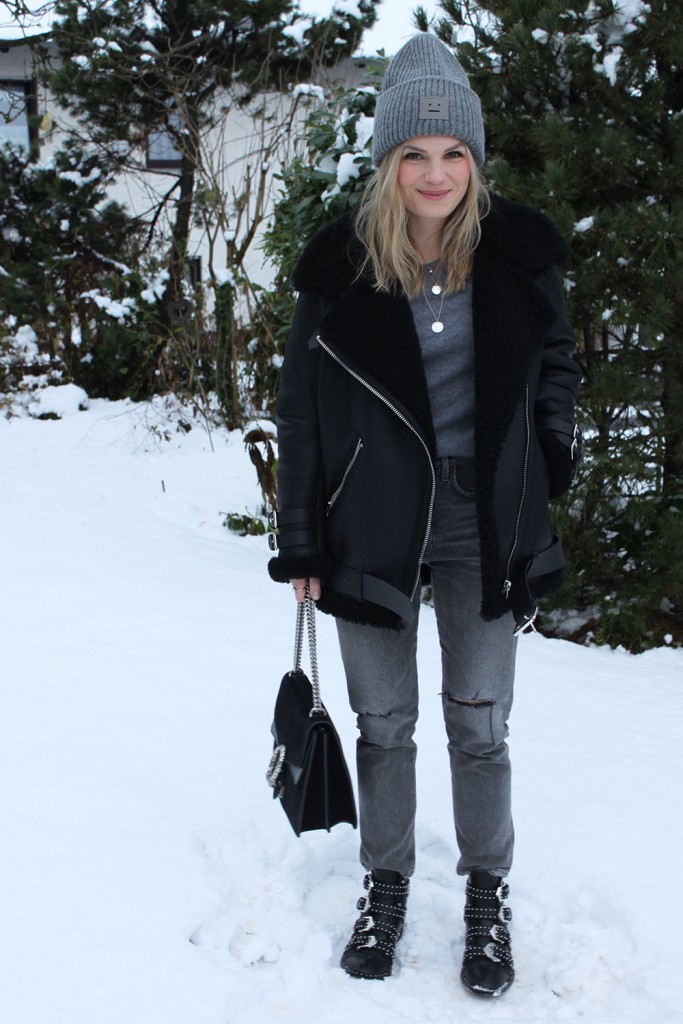 If you've seen my previous post and have followed me on instagram and instagram stories during my recent trip to Oslo, you will probably be shaking your head in disbelief now … I honestly did not plan to buy this dream jacket by Acne Studios anytime soon (though I had been eyeing it for severals years), but when I learned that Acne Studios is considerably cheaper in Norway (and tax-free), I could not resist the temptation and I just had to use the opportunity. Now I will definitely never feel cold again and I hope I'll be able to wear this jacket for years to come!
Two other new favourites: the perfect pair of Jeans by Citizens of Humanity (I'm absolutely in love with their high-rise slim straight jeans! This is the "Dree" and I'm also a big fan of "Liya") and the warmest beanie by Acne Studios (another purchase from Oslo).
Perfectly on time, I woke up to 10 cms of snow this morning. I still have my fingers crossed for a snowy white Christmas.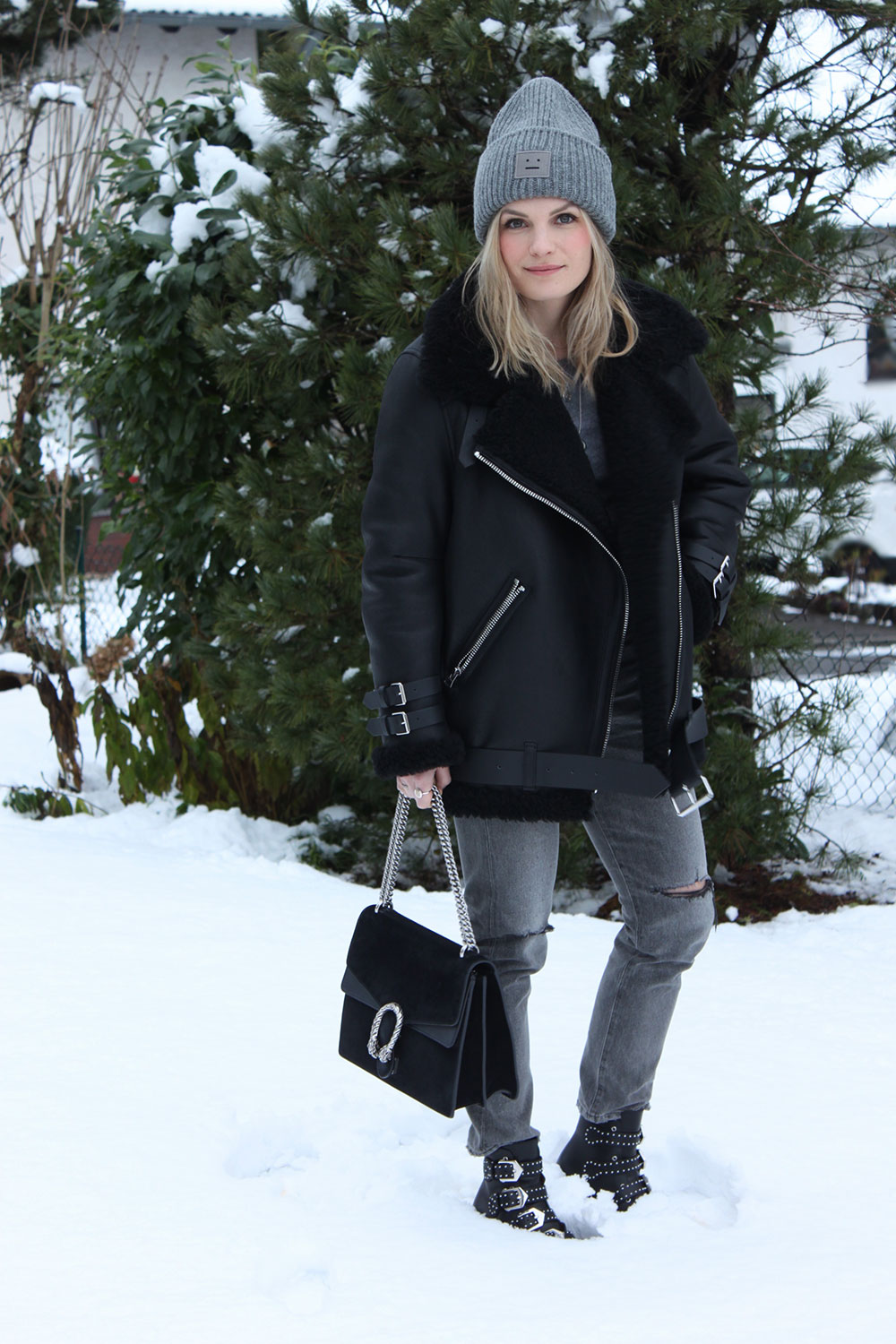 "Velocite" jacket by Acne Studios
"Pansy" beanie by Acne Studios
"Dree" jeans by Citizens of Humanity (such perfection!)
Boots by Givenchy
"Dionysus" bag by Gucci (via Vite EnVogue)