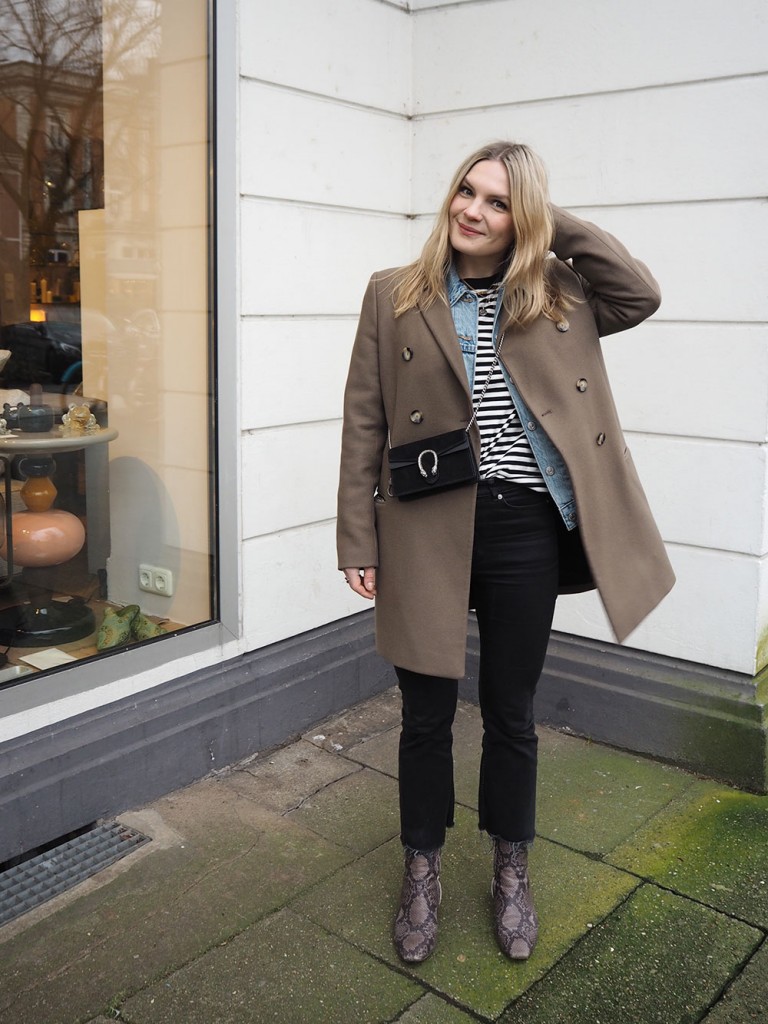 When it comes to the contents of my handbag I am the kind of person who is prepared for anything – from the necessities like my phone, purse and keys to lipstick (usually several colours), lip balm, compact powder, nail file, mini perfume, tissues, patches, hand sanitizer, migraine pills, chewing gum … to headphones, pen and notebook. Yes, I like to plan ahead and to prepare myself.
Keeping that in mind you can imagine that it's a wholly different lifestyle for me to leave the house with nothing but my phone, keys, a debit card and a little cash. Call it an exercise in simplicity.
It wouldn't work very well for me on a regular long work day, but it's quite nice (and liberating) on a Saturday or Sunday. … And this super cute, tiny Gucci bag is a very good reason to give your tote or bucket bag a break. It's the type of fashion piece that, let's be honest, doesn't make much sense – but it's just too cute to resist!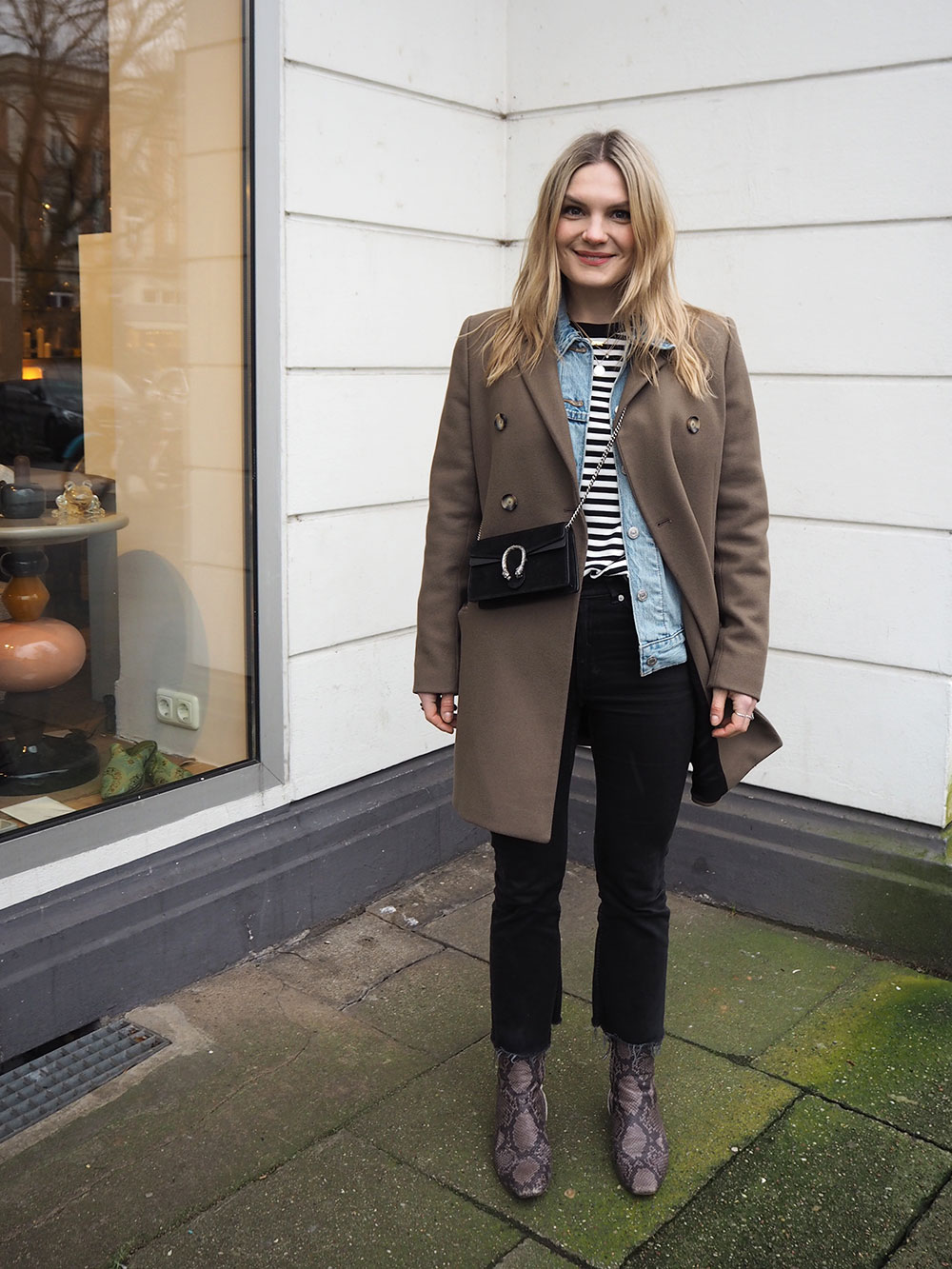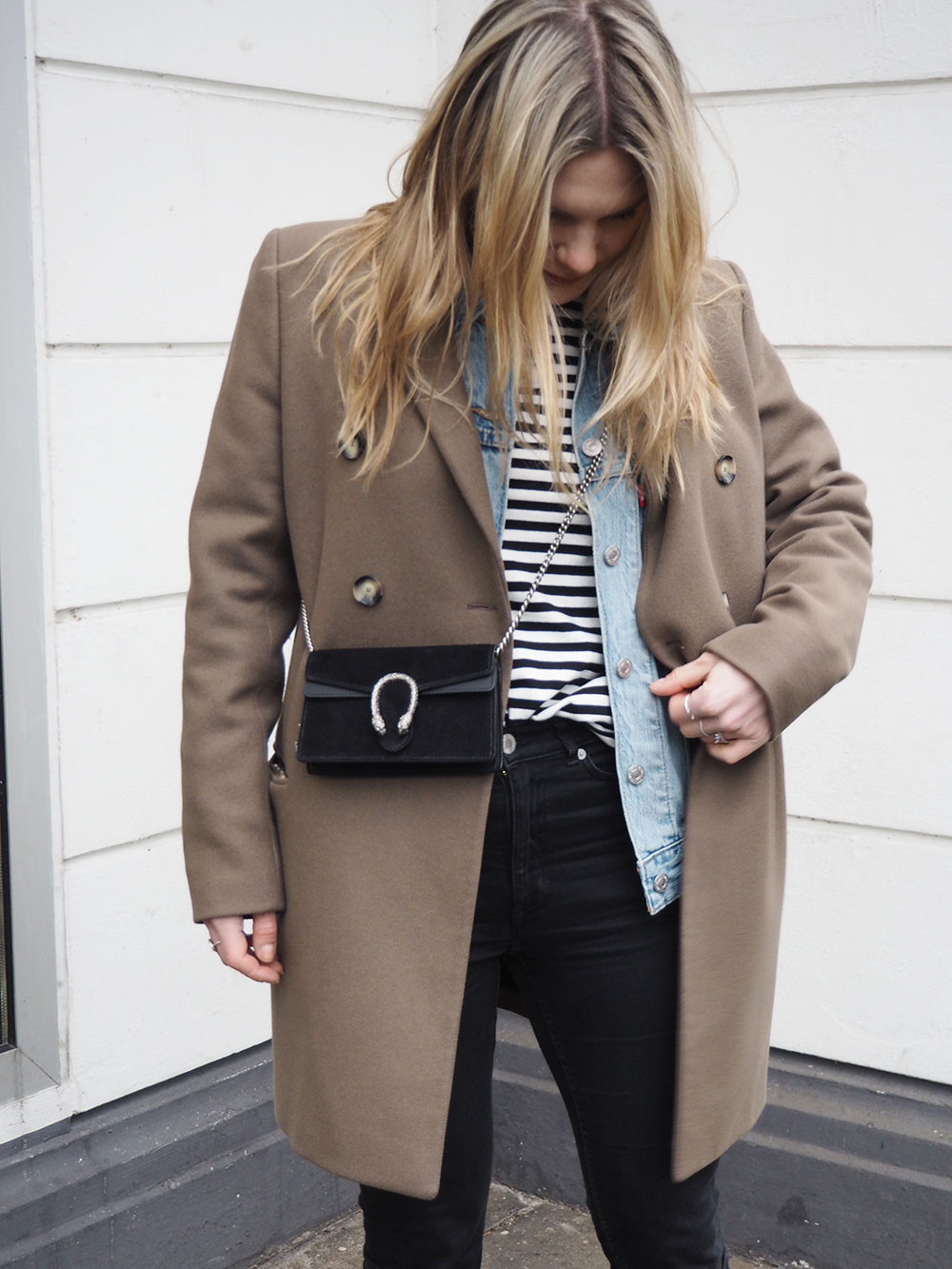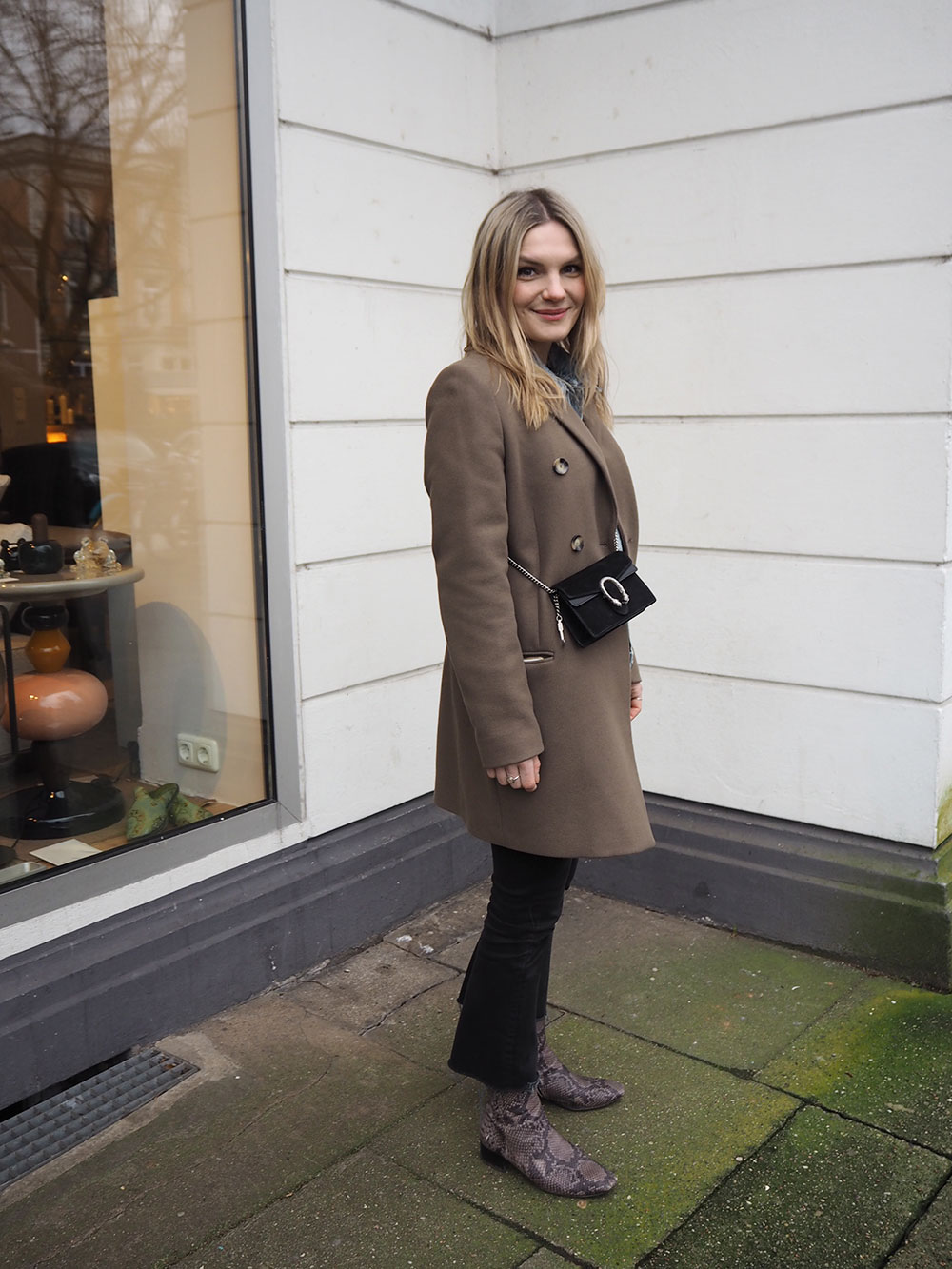 "Super Mini Dionysus" bag by Gucci
Striped shirt by & other stories
Denim jacket by Levi's
Coat by The Kooples (similar here)
Kick flare jeans by Cheap Monday (similar here)
Boots by Aeyde x Anita Hass (similar here)