I'm writing this halfway to the airport – follow me on instagram for travel photos from Costa Rica. I can't wait for two weeks of beaches, rain forest, volcanos and surf towns. I'm looking forward to Yoga on the beach, but maybe this time I'll also try surfing. Who knows.
But before I leave I want to share my favourite things of the month with you. Time for some flatlays!
1. NEW THINGS FOR THE HOME
When I went to Berlin for a work trip this week I had just enough free time to visit the store Tabléa. I bought the little carafe and glasses you can see on the photo and two linen towels. I love how they emanate a summer in France vibe. In Hamburg, I bought a succulent plant and a green marble coaster at Weide.
2. READY FOR SUMMER
While spring is still arriving step by step in Hamburg I'll hopefully get a taste of summer within the next two weeks. What I'm taking with me: a shirt by Nobody knows us, straw hat by Topshop, clutch bag by Saint Laurent, sunnies by Illesteva and some simple but cool jewellery (the bracelet is a souvenir that my sister brought me from Vietnam).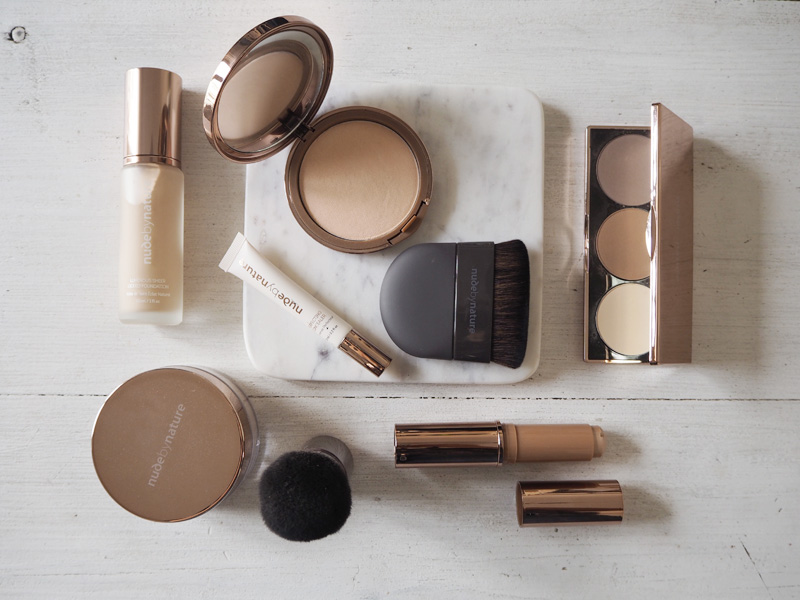 3. COSMETICS BY NUDE BY NATURE
I came across Nude By Nature, an Australian brand that only uses natural ingredients, via a press event and was treated with some products to try. They have quickly become new favourites! I especially like the foundations – I'm currently using the lose powder foundation every day because it's really light and still provides some coverage. If you want more coverage, try the compact foundation (it comes with a mirror). The concealer is also great! And: There'll be some new products out in June which I already got to try this week: highlighters and contouring products with matching brushes. Stay tuned!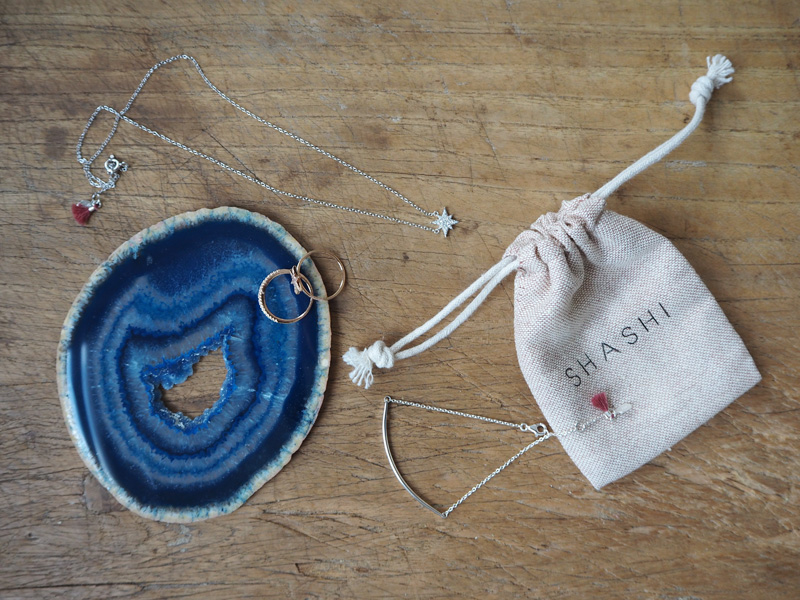 4. JEWELLERY BY SHASHI NYC
I found Shashi via Instagram and couldn't stop scrolling through all the pretty photos of pretty jewellery. Beside summer bracelets they also make very nice pieces in gold and silver. I especially like the "starburst necklace" (you know how much I love everything moon and star themed!) and the delicate bracelets.
5. FEMTASTICS X BLACK VELVET CIRCUS
Last but certainly not least, some very exciting news: My femtastics girls and me have teamed up with Black Velvet Circus to design a T-Shirt. And not just any shirt – it's your new favourite Tee for summer! It has "girl gang" embroidered on the front and comes – in white and navy blue – in the softest cotton you can imagine! The shirts are available via Black Velvet Circus now. (Photo by the lovely Sara Merz)